Seasonal Allergy Relief Elixir Smoothie Recipe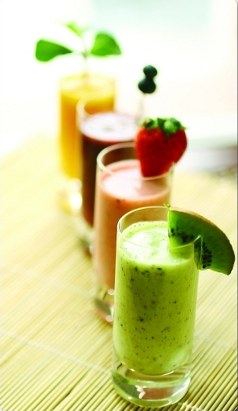 Serves: 2-3
Prep Time: 4-5 minutes
Ingredients:
2 cups nettle tea*

1 kiwi, peeled

1 orange, peeled

2 slices of pineapple, peeled

2-3 slices of fresh ginger root cut about 1/4 inch thick with the skin left on

1 teaspoon RenewMe!
1/4 teaspoon

Blue Majik

1 tablespoon E3Live Apple Lemon

1  teaspoons of flax seeds (sometimes I substitute chia seeds)

Ice cubes to taste

Directions:
In a blender, put all of the ingredients and blend until smooth. If you would prefer it thinner, add some more tea. Sip this delicious smoothie daily for seasonal allergy relief.
* The herb, Stinging Nettle, acts as a natural antihistamine that relieves seasonal allergies including hay fever. My clients usually take between 2,000 and 3,000 mg daily of the Nettle Leaves to quell their allergy symptoms and everyone tells me that it works like magic, and they would not be without this magic bullet combo of E3 SpirulinaLive and Nettle during the allergy season or year-round. You can get the Stinging Nettle in capsules, powder form, loose herb form, etc., all through my favorite herbal and natural remedy company, PennHerb.com. Yes, you can find tea bags, too, but it's much less expensive if you purchase the herb and make your own tea, as I do, at the above link. I also recommend taking the capsules daily if you suffer those pesky allergy symptoms.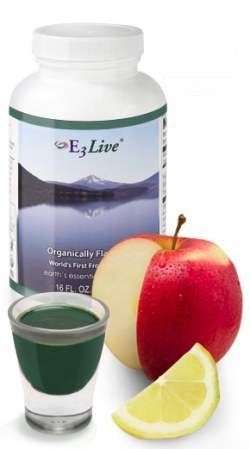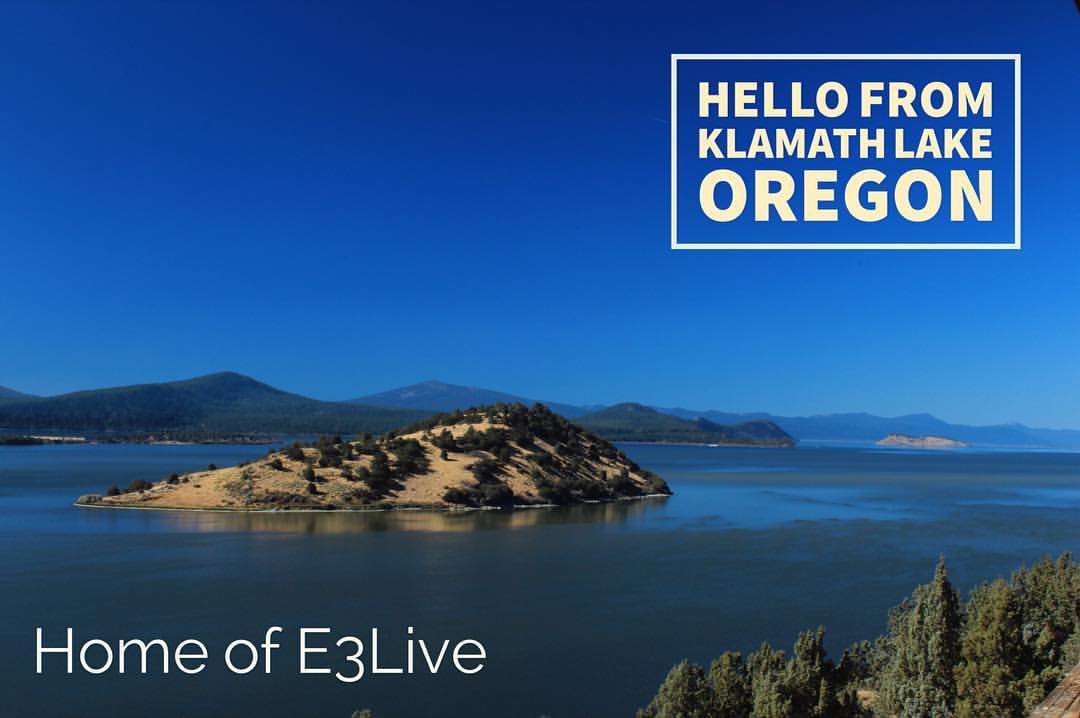 To order their organic Blue Majik (pure and natural AquaBotanical phycocyanin extract) in powder and/or capsule form, E3 Live AFA Apple Lemon flavored, BrainOn, E3Live, E3AFA, or any of the other superlative E3Live products (for beautiful skin and pets, too), please click HERE. To order by telephone, simply call: 888-800-7070 (US & Canada) or 541-273-2212 (Intl), both PT, M - F • 8 - 4. Ask any questions you have about their products and how many bottles to order.
I love mixing the powders or liquids into a clear glass of freshly made alkaline water. The Blue Majik is most beautiful blue/cyan color ever—close to the color of the sky in the photo here, where they harvest the product from the pristine Klamath Lake in Oregon. Drinking both Blue Majik elixir beverage daily or the BrainON, E3AFA or E3Live is detoxifying, rejuvenating, and invigorating. It will enhance your health in countless ways.