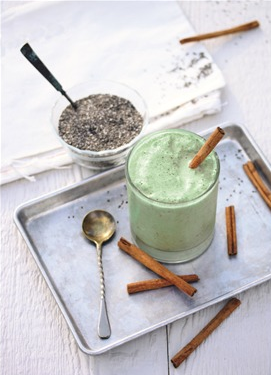 A good chai is composed of an orchestra of warming spices, which contrast so nicely with the coolness of a creamy smoothie. You can add extra ice to this blend and eat it with a spoon like ice cream.

Makes 2, 16 oz servings.

Ingredients:
3 tablespoons raw cashews
2 tablespoons hemp seeds
2 large Medjool dates, pitted
2 tablespoons cacao nibs
1 tablespoons chia seeds
2 teaspoons maca powder
1 teaspoon

BrainON

1/4 teaspoon Blue Majik
1 teaspoon cinnamon powder
1 teaspoon ginger powder
1/4 teaspoon cardamom powder
2 cups coconut water
1 frozen banana
1 1/2 cups ice
Sweetener to taste (optional)

Directions:

Blend together all the ingredients, except the frozen banana and ice, until smooth. Add the remaining ingredients and blend again until frosty. Taste, and sweeten as desired.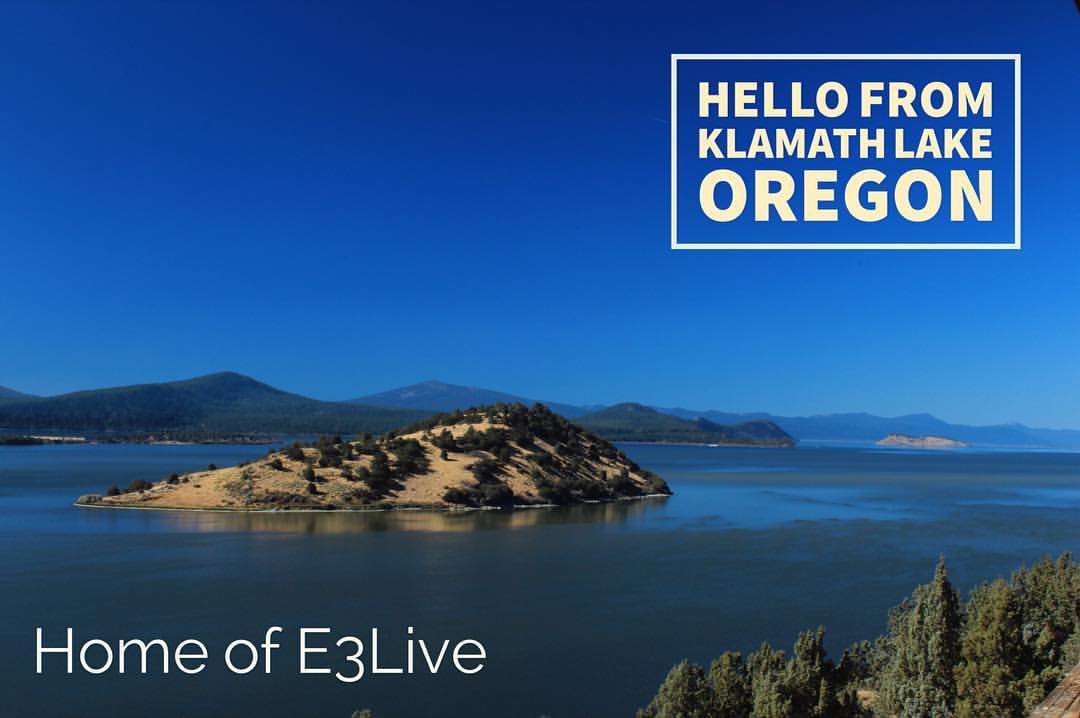 To order their organic Blue Majik (pure, natural AquaBotanical phycocyanin extract) in powder and/or capsule form, BrainOn, E3Live, E3AFA, or any of the other superlative E3Live products (for beautiful skin and pets, too), please click HERE. To order by telephone, simply call: 888-800-7070 (US & Canada) or 541-273-2212 (Intl), both PT, M - F • 8 - 4. Ask any questions you have about their products and how many bottles to order.
I love mixing the powders or liquids into a clear glass of freshly made alkaline water. The Blue Majik is most beautiful blue/cyan color ever—close to the color of the sky in the photo here, where they harvest the product from the pristine Klamath Lake in Oregon. Drinking both Blue Majik elixir beverage daily or the BrainON, E3AFA or E3Live is detoxifying, rejuvenating, and invigorating. It will enhance your health in countless ways.