Coconut Walnut Blue Majik Energy Bites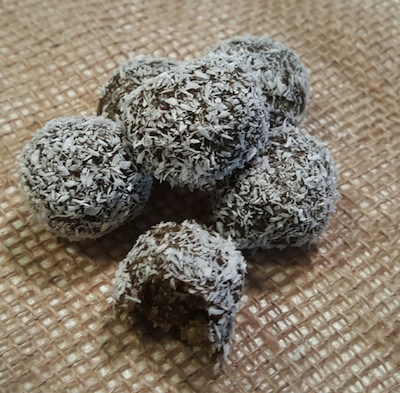 Total time to prepare (in minutes): 10 minutes
Recipe Yield: 24 bites
Ingredients:
20 medjool dates, pitted
2 cups walnut pieces
1/2 tsp Blue Majik powder or E3AFA powder
1/2 cup hemp seeds
1/4 cup unsweetened coconut flakes plus 1/4 cup for coating
Instructions:
Place walnuts, dates, hempseeds, green powder, and 1/4 cup of coconut into food processor and mix until it becomes sticky and starts to form a ball (around 2 minutes). Take dough from food processor and form 1 inch balls. Roll the balls into the remaining coconut to coat them. Serve immediately or refrigerate in an airtight container for up to 5 days.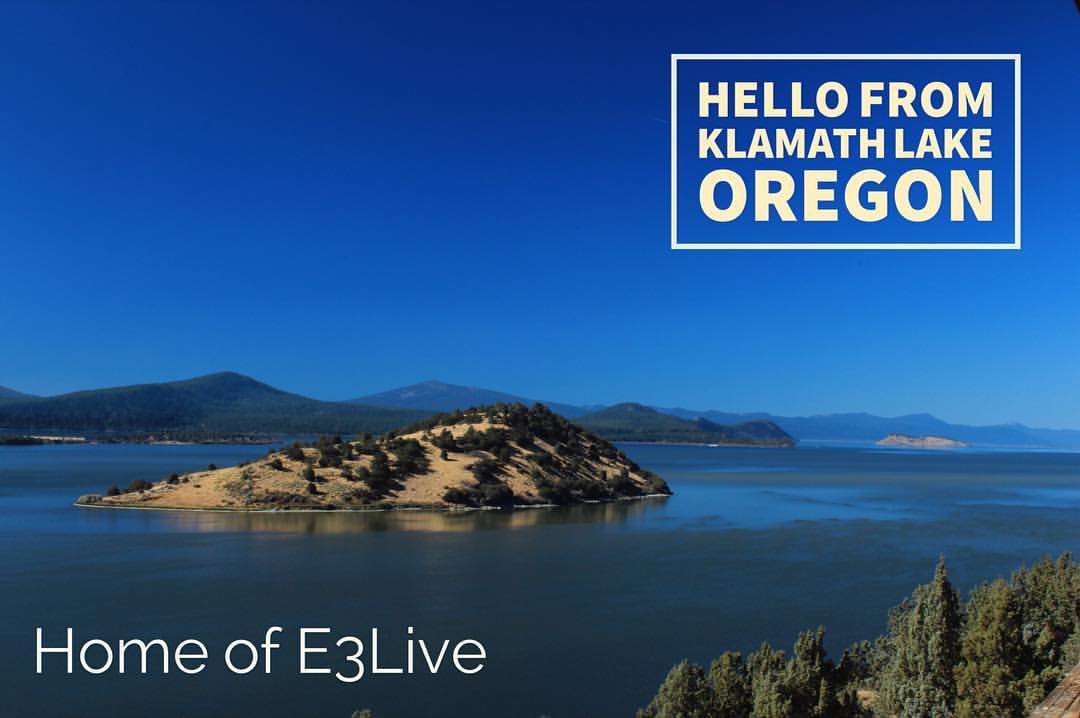 To order ORGANIC BLUE MAJIK (aka: Blue Magic) in powder and/or capsule form or the E3AFA (the liquid form is called E3Live), please click HERE. To order by telephone, simply call: 888-800-7070 (US & Canada) or 541-273-2212 (Intl), both PT, M - F • 8 - 4. Ask any questions you have about their products and how many bottles to order.
I love mixing either powder into a clear glass of freshly made alkaline water. The Blue Majik is most beautiful blue/cyan color ever—close to the color of the sky in the photo above, where they harvest the product from the pristine Klamath Lake in Oregon. Drinking both blue elixir beverage daily or the E3AFA or E3Live is detoxifying, rejuvenating, and invigorating. It will enhance your health in countless ways.