About Susan Smith Jones, MS, PhD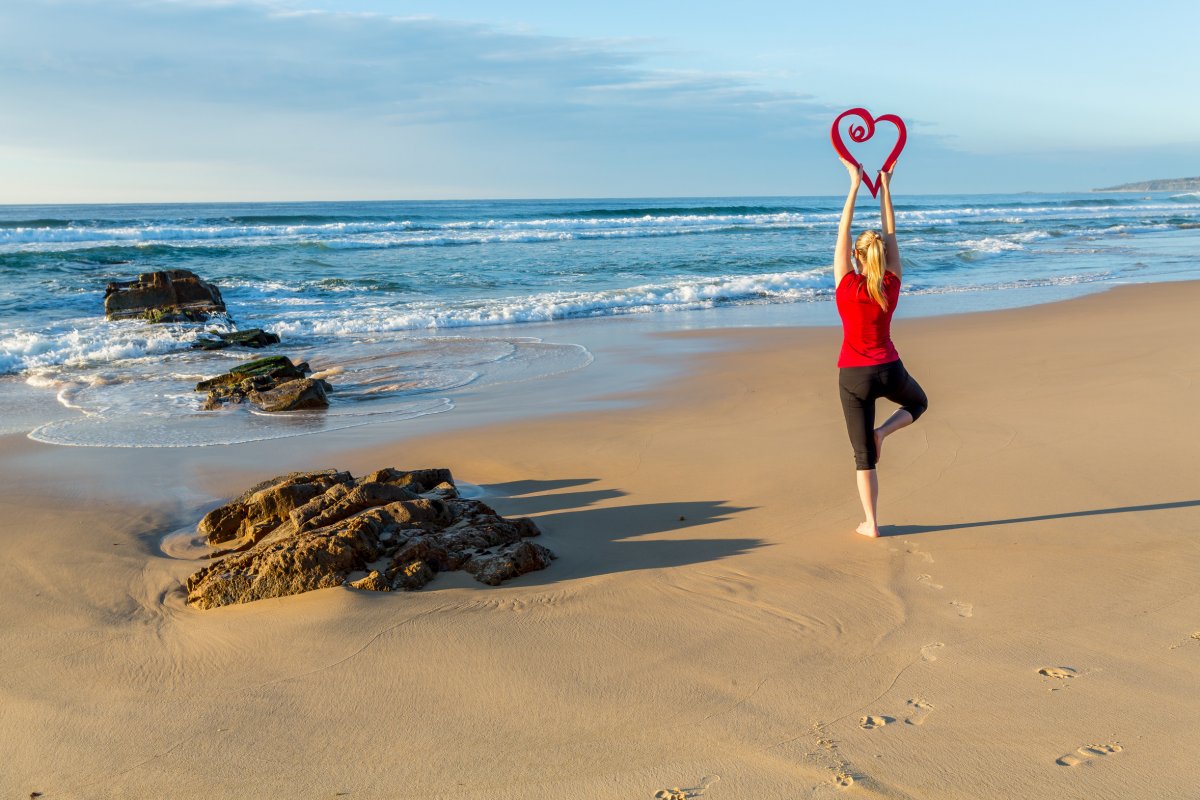 As Susan says often in her motivational presentations... Regardless of the circumstances in our lives right now, whether work-related or personal, the single most important fact is that we have the power within us to show leadership, create greatness, and transform our lives — and the world around us — in the process.
Visit: BooksToUplift.com
As a Behavioral & Transformational Specialist and Holistic Health Expert, Dr. Susan helps people lose weight and get fit, heal their bodies, create success, and live their dreams. And as a much sought-after motivational speaker, wellness consultant, talk show guest, and holistic lifestyle coach extraordinaire, Susan travels throughout the U.S. and internationally working with Fortune 500 companies; community, spiritual, and women's groups; corporations and businesses; and with families and special individual clients. Susan shares her wealth of knowledge and expertise on how to live successfully and create your best life in body, mind, and spirit. A guest on 3,000+ radio and TV shows, Susan always motivates and inspires the audiences. She's also written over 2,500 articles published in magazines and journals worldwide on all aspects of holistic health. Susan is the author of several popular audio programs (available in the STORE) and 33 books. Her books and audio programs have a worldwide following.
---
Both quotes below are by
Henry David Thoreau
An early morning walk is a blessing for the whole day.
Happiness is like a butterfly: the more you chase it, the more it will elude you, but if you turn your attention to other things, it will come and sit softly on your shoulder.
---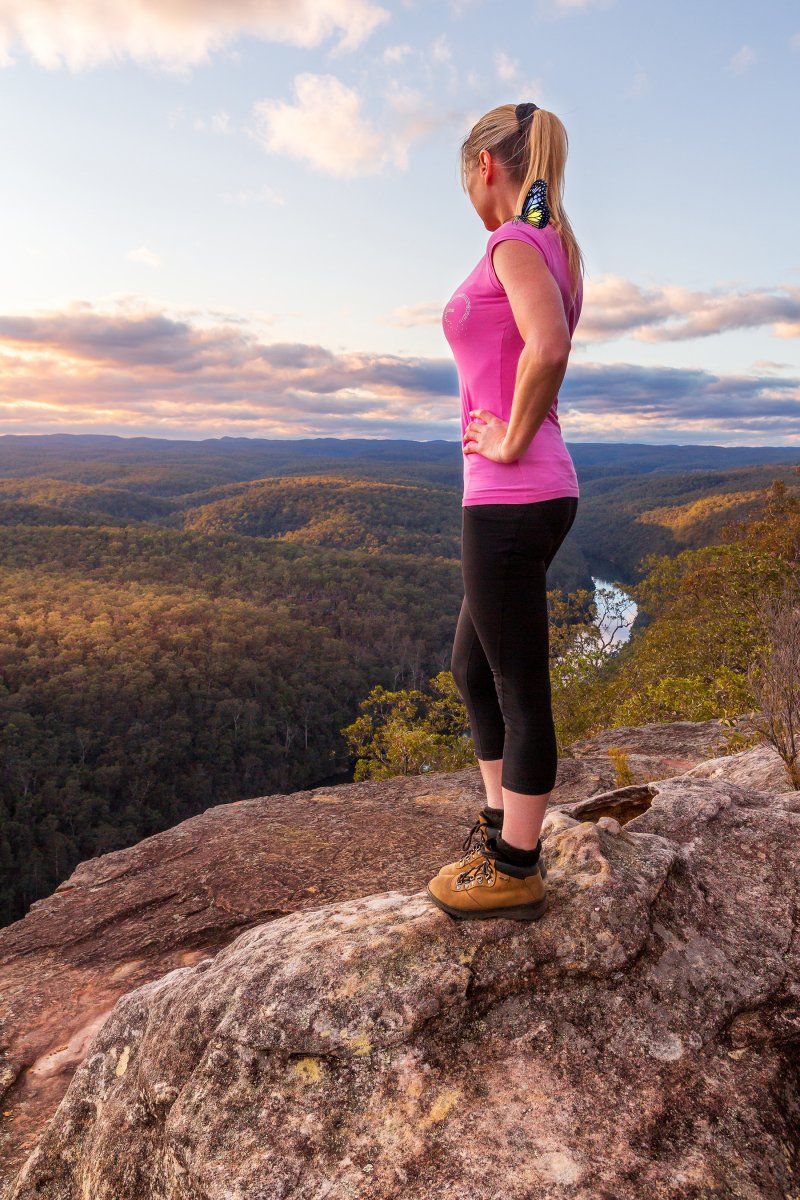 More Detailed Bio
For a woman with three of America's most ordinary names, Susan Smith Jones, PhD, has certainly made extraordinary contributions to the field of holistic health. With 30 years at the University of California, Los Angeles (UCLA), teaching students, staff, and faculty how to be healthy and fit, Susan has established herself as one of the world's foremost experts on diet and nutrition, high level wellness, natural remedies, balanced living, and human potential. She is the author of 33 books and over 2,500 magazine articles on these topics. Selected as one of 10 Healthy American Fitness Leaders by the President's Council on Physical Fitness & Sports, Susan teaches that the body is designed to be self-repairing, self-renewing, and self-sustaining and that the power to live a radiantly healthy life is within everyone's grasp.
This diverse expertise has made Susan a much sought-after media presence, retreat and workshop leader, corporate consultant, culinary and lifestyle coach, and photographer. She has been a guest on more than 2,500+ radio and television talk shows in the United States and worldwide, designed rejuvenation and fashion/style makeovers for her clients, consulted with Fortune 500 companies to create healthier workplaces, and guided discerning celebs and VIPs the world over to live their best lives. When she is not crisscrossing the globe delivering her message of vibrant health, she can be found living out what she teaches at her two main home bases in West Los Angeles and also in England, hiking at sunrise to preparing delicious meals loaded with organic, plant-based foods. Owing to her optimistic, joyful outlook, she has earned the nickname of "Sunny."
*   *   *   *   *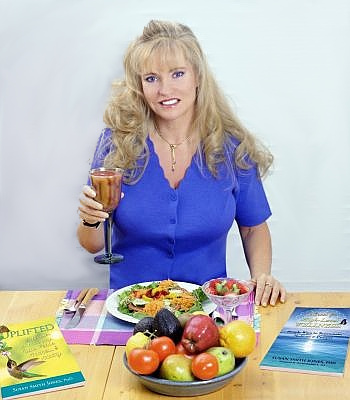 Up Close & Personal
Susan knows firsthand how difficult it can be to commit to a program of healthy living, and she is an example of the rewards of choosing a disciplined, balanced life. Many years ago, a devastating car accident fractured Susan's back so badly that doctors told her she would never be able to carry anything heavier than a small purse. Worst of all, they predicted she would never again be physically active and would live a life of chronic pain. Initially, Susan felt upset, confused, and victimized by the doctor's prognosis until she realized that she simply couldn't accept it. She knew she had to find a way to heal herself. Her resolve to prove her doctors wrong initiated a journey of healing in which she sought out natural modalities and made changes in her lifestyle, behavior, thoughts, and attitudes. Her maternal grandmother started her on the path to healing her body and enriching her life.
The result? Six months later, at her checkup following the accident, her doctor was incredulous. "This just can't be," he said. "There is no sign of a fracture, and you seem to be in perfect health, free of pain. There must be some mistake. It's just miraculous." Susan attributes her phenomenal healing to her colorful, natural-foods diet; time spent in nature; the powers of spirit, faith, and determination; and a deep commitment to expressing her highest potential. Far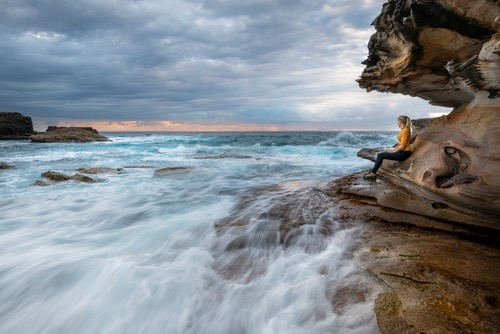 from living a life of chronic pain, she now regularly participates in a variety of fitness activities including hiking, weight training, in-line skating, biking, horseback riding, Pilates, and yoga. Since her own recovery, she has been constantly active in spreading the message that anyone can choose radiant health and physical, mental, and spiritual rejuvenation. As Susan says, "We can learn to discard our unhealthy lifestyle choices and such negative beliefs as 'Life is meant to be a struggle' in favor of the belief that our limitations are self-imposed, and that we all have the responsibility to reach our highest potential. In doing so, we make a difference in the quality of life for the planet as a whole."
Susan's Many Publications
To that end, she has sought to reach as many people as possible through her publishing efforts. Her latest bestselling books include titles that champion balanced living in all its many forms. Some of these emphasize lifestyle strategies, such as Invest in Yourself with Exercise; Be the Change; Wired to Meditate; and Choose to THRIVE: Open Up to Vitality, Prosperity & Equanimity. Others zero in on healthy eating and remedies from the farm, not the pharmacy, such as The Curative Kitchen & Lifestyle; Living on the Lighter Side; and Vegetable Soup/The Fruit Bowl (for children ages 1-9; co-authored with Dianne Warren). Still others are chock-full of cooking, live-food cuisine, and other ideas such as her celebrated Recipes for Health Bliss: Using NatureFoods & Lifestyle Choices to Rejuvenate Your Body & Life, which includes over 250 delicious, nutritious, easy-to-prepare recipes and 150 color photographs.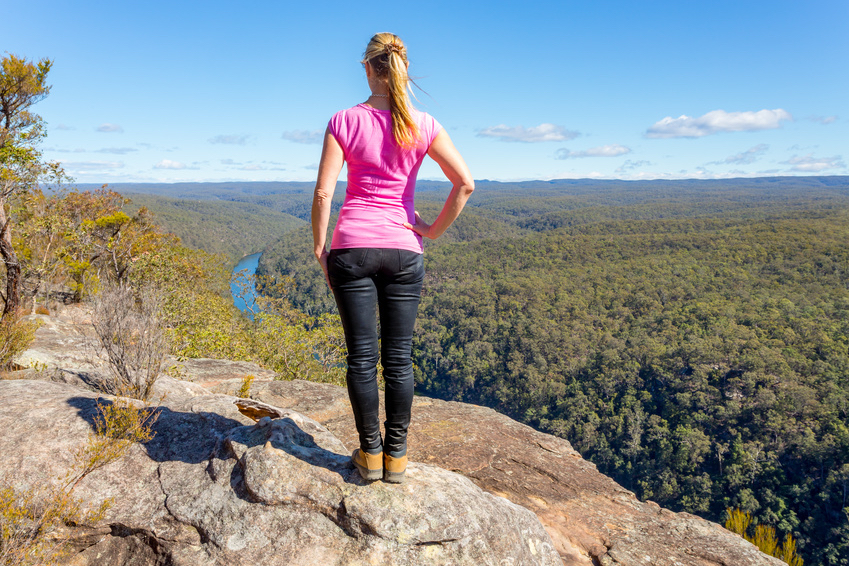 Susan's recipe ideas are drawn from her 25-year tenure as an acclaimed private natural-foods chef and culinary instructor working with celebrities and other discriminating clients around the world. As if by magic, she can turn an ordinary cook into a gourmet chef using the most of simple of nature's ingredients. Eating healthy is a cornerstone to her wellness philosophy — as she says, "We'll stay radiantly healthy when we emphasize God-given natural, plant-based foods." With this in mind, she creates menus and nutritional programs designed to support and complement the needs of each individual, including men and women, teens and children, and couples and families. Additionally, she serves as a recipe developer and new product consultant for the natural foods and health industries. She only chooses to work with companies whose philosophies of healing the body and preserving the earth align with her own.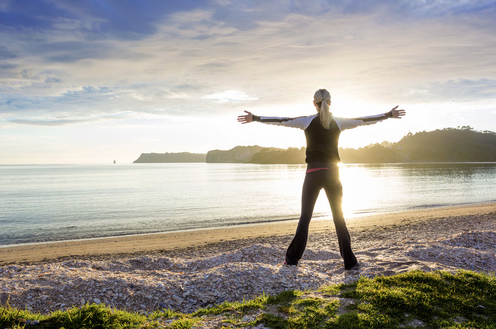 Holistic Health Expertise
Adjuncts to her nutritional consultations are her specialized holistic health enrichment programs and retreats. Her distinguished individualized and group programs, under the heading of A Fresh Start: Create Your Best Life, include everything from appearance, fashion, and style makeover, luxuriating kitchen and home renovation, full-body detox and rejuvenation, and garden and lifestyle enhancement, to self-esteem and empowerment support, age-defying and balanced living makeovers, and her healthy weight loss and simply organized consultancies. As a spiritual psychologist and Christian meditation counselor, she uses her warm blend of wisdom, vision, and humor to help her clients create an empowered presence, so they can live their highest vision and achieve their goals. "It's never too late to start making better choices," she says. "No matter what our age, background, or eating and living habits, we can choose to begin fresh today by making positive choices that support well-being."
Motivational Presentations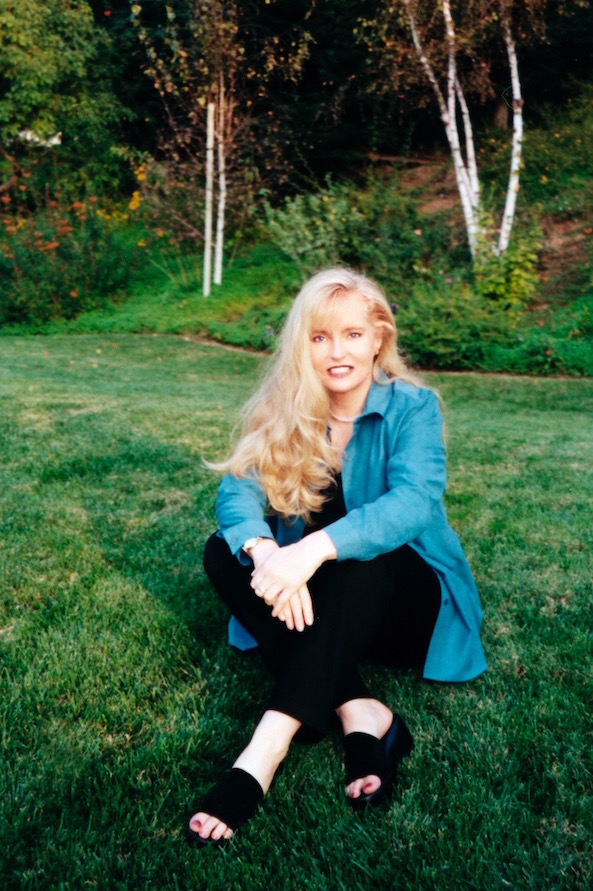 Susan believes that institutions as well as individuals function best when adhering to principles of balance. That's why she's headed into the boardrooms of Fortune 500 companies across the globe as a corporate consultant. She employs innovative techniques to increase bottom-line success through employee well-being and comprehensive company motivation, and dispenses her fresh, inventive methods for creating a healthy, positive workplace — an environment where everyone wins. She offers real-world ways to defeat stress, cultivate a mindset of success, unleash energy, and balance personal and corporate lives.
As a dynamic international motivational speaker on wellness and personal growth, Susan has delivered countless lectures, workshops, seminars, and keynote presentations for community, schools, business, corporate and church/spiritual groups. Her dynamism is also on display in her frequent appearance on radio and television talk shows throughout the United States and internationally, which afford her an even wider audience with which to share her message of self-empowerment.
Susan is Founder and President of Health Unlimited, a consulting firm dedicated to further the advancement of peaceful, balanced living, optimum human potential, and health education in the US and worldwide. She is also the Founder and President, along with David Craddock, of Christian Lifestyle Matters, an organization committed to the application of Christian principles to everyday life. (ChristianLifestyleMatters.com).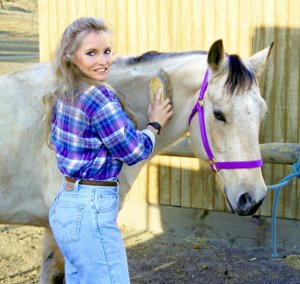 Despite her rigorous academic training, prolific publishing achievements, celebrity client list, and high-profile corporate and media appearances, one of Susan's greatest passions is something quite humble: being a trail guide. She finds immense joy in leading individuals and small groups of people hiking throughout the Santa Monica Mountains near her home in Brentwood, Los Angeles — from one-hour easy strolls, to half- or all-day treks, to full moon evening adventures, to sunrise and sunset nature celebrations. According to Susan, living closer to nature on a daily basis is an essential first step in creating vibrant health and a peaceful, balanced life. She recommends that we all make a choice to . . . find blessings in everything, appreciate beauty, cultivate an attitude of gratitude, live in the present moment, practice the golden rule, follow our hearts, cherish one another, live from faith, become our own best friends, and attune to the power of Love within each of us and all life.
As Susan says in her motivational presentations, Regardless of the circumstances in our lives right now, whether work-related or personal, the single most important fact is that we have the power within us to show leadership, create greatness, and transform our lives — and the world around us — in the process.
Visit: BooksToUplift.com