Testimonials for Susan Smith Jones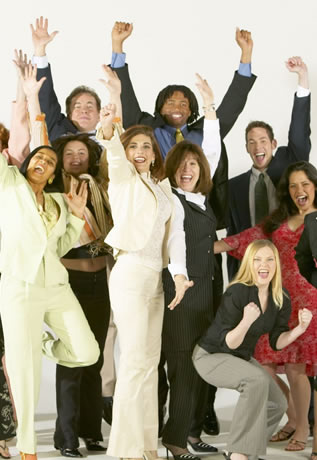 I am just blown away by everything I have read on your website. I am now inspired, encouraged, enlightened, and engrossed by every tab leading to tons of information with clarity and purpose. Thank you.
~ Paula, Unsolicited Comment From a Website Visitor
 
Susan Smith Jones speaks beautifully and brilliantly, providing solid content every time. Her knowledge of her subject matter is unassailable and she imparts that knowledge to the rest of us with such grace, respecting where each listener is right now and gently inviting all of us to move closer to ways of living that will inspire greater health and peace. Susan researches her audience and knows how to tailor a presentation to the explicit needs of the group. I have had the good fortune of being in her audience several times and I've never failed to leave without practical information to put to use right away, and the motivation to live more fully and vibrantly. If you are looking for a motivational speaker for any occasion, you would be choosing the best with Susan.
~ Victoria Moran, HHC, AADA, Author of Creating a Charmed Life and Fit from Within
 
I am a big admirer of holistic health consultant, motivational speaker, and author Susan Smith Jones. Her work with NatureFoods and high-level wellness is legendary. I call her the "NatureFoods Lady" because she has been my source of inspiration and information about the wonderful world of NatureFoods for as long as I can remember. After many years of reading her books and being inspired by her work, I finally asked if she would like to be a Hay House author and write a 3-book healthy eating and living series for us. You'll love it. She offers you a comprehensive understanding of the amazing health potential of nature's foods and shows you how to enjoy a level of health and vitality you never dreamed possible. You will learn how to create the youthful vigor, well-being, energy, and peace that you desire and deserve. What's more, as a culinary-savvy educator, Susan will inspire you with simple ways to make healthful meals. And the third in this series is the most beautiful health book on the planet! In full color, this magnificent book has more than 150 colorful, vivid photographs of her recipes and countless other foods. Everyone should keep her 3-book set close at hand, especially in your kitchen or on your bedside table, so you can refer to them often to help you create your healthiest life. You're in for a treat as you read and savor every page of these books. This set is a gift of health that will keep on giving.
~ Louise L. Hay, Publisher Extraordinaire, Author of Heal Your Body and Experience Your Good Now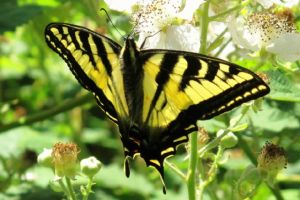 From a foreword by Wayne Dyer for one of Susan's books : I have long subscribed to the idea that all life is a choice. When we let ourselves ultimately come to believe in the power of being a "choice-making" human being, we begin to take total responsibility for our unique destinies and ourselves. Susan provides us with a beautifully useful elaboration on this theme of choosing our own greatness in virtually all areas. She has taken great pains to provide extremely valuable information on how to take total control of ourselves by first and foremost taking responsibility for the quality of the journey that we call life. In simple, easy-to-read, and most importantly, easy-to-apply language, this book outlines an approach to living that is possible for every single reader to achieve if he or she is will to make it happen for themselves. Regardless of your current state of physical or emotional disrepair, you can take this book, read carefully, and begin now to create vibrant health and bring serenity and sacred balance into your body and life. Susan's approach is to help you to see that you are important enough to seek your own full measure of happiness and success, and that you are divine enough, just by the nature of your existence, to be heard. As you read through the pages of this powerful book, remind yourself that you are indeed divine enough to be answered. Susan's outstanding book will help you not only grasp this notion but also to take action, beginning now, to correct any limits you may have placed on yourself.
~ Wayne W. Dyer, PBS Motivational Speaker and Author of Excuses Begone!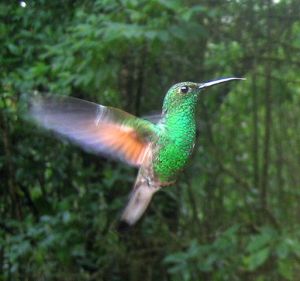 Dr. Susan Smith Jones has been a guest on my radio shows countless times over the years. Her topics range from . . . using foods as medicine, implementing surefire stress-busters, looking 10 years younger in 30 days, to living a sacred, balanced life, using spices to heal your body, losing weight with ease, and inviting silence and solitude to enrich your life. Susan is the consummate talk show guest: she is funny, wise, articulate, positive, knowledgeable, uplifting, motivating, empowering, and absolutely radiant. Need I say more? I always take notes during her radio interviews with me because she is my source for all things related to holistic health. Even though Susan's a regular, and the most popular guest on my two talk shows, we also call on her frequently for last-minute fill-ins when someone cancels, and she's always eager and delighted to participate, even though it's usually between 2:00 - 5:00am her time.    
And there's one more thing. My entire staff and I recently had an opportunity to see Susan's eloquence in action, as she was giving a 45-minute motivational talk in Florida to an audience of over 1,000. We had not planned to stay for the afternoon 3-hour workshop. However, Susan is so enthralling, captivating and motivating in person, that my staff and I stayed for her workshop and we even called family and friends in the area to come join us. That 3-hour workshop felt like about 30 minutes. Everyone in the room was overjoyed and ecstatic with Susan's two presentations that day, and with her healthy living information, and her effervescent, enthusiastic, and very-friendly personality. I heard someone sitting behind me say of Susan: "I wish Susan was my next door neighbor. I would never be depressed and would be healthier than ever." She is one of those rare few in life who truly "walks her talk." Sunny Susan, as I call her, is the picture of vibrant health and the personification of joy, balance, peace, happiness and youthful vitality. Whether you are in need of a guest for a radio or television talk show, or you need someone to give a dynamic motivational presentation — 30 minutes or all day or for a weekend retreat — I can't recommend Susan highly enough. She also has had a monthly column in my magazine for years; it's ranked highest among our readers. Is there anything she can't do? Without a doubt, Susan is simply the best!
~ Anita Finley, Radio Talk Show Host & Publisher of Boomer Times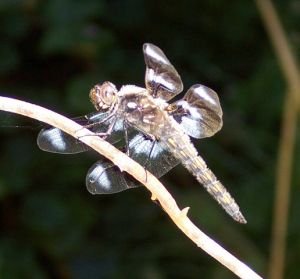 From a Foreword from one of Susan's previous books: For 30 years, Susan was a fitness instructor at UCLA, motivating and inspiring students, staff, and faculty to become healthy and fit—and to celebrate life. When she asked me to write the foreword for one of her books, I was delighted. Her book is informative and refreshing. Although Susan's exploration of "holistic" living isn't really new, she nonetheless has a special ability to take complex ideas and experiences and to present them in a clear, practical, and engaging manner. What I really appreciate about Susan is her ability to articulate feelings and describe experiences all of us have had in a way that allows us to understand our own challenges and to see more clearly who and what we are as Divine beings and how we can live our highest potential. Susan explores the elements necessary to create a life filled with positive choices and positive results.
For many years, in my coaching, writing, and lectures, I have talked about my "Pyramid to Success," how each of us must take responsibility for our lives, and how we can all enrich the quality of life on this planet by how we choose to live. Susan's books and work convey this message with love and a sincere desire to assist you in creating a life beyond your highest dreams. She has done an outstanding job of tying together the physical, mental, emotional, and spiritual nature of life in her unique holistic approach to successful living. She has great insight, and the world will be a better and more knowledgeable place because of her commitment to teaching the truth about health and living fully. Since I am a firm believer that love and balance are the most important essentials for a good life, I found this underlying thought very meaningful. This is one of the most complete books I have read on how to live a balanced life. I recommend it to anyone who wants to be healthier, happier, and more at peace with themselves and who wants to make a difference in this world.
~ Former UCLA Basketball Coach John Wooden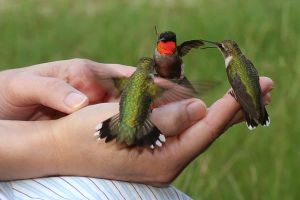 When I first learned about Susan Smith Jones and her gift for guiding people to health, I could see she knew what she was talking about. Don't let her warmth and gentle style fool you. The prescription she offers has been proven by clinical research studies. Her books are potentially the most powerful, life-changing guides you will ever hold in your hands. Invite this esteemed author, culinary instructor, advice columnist, and motivational speaker to lead you to vibrant health and youthful vitality. I encourage you to heed Susan's advice. If you are not familiar with her work, start with her book, start with her latest books, Wired for High-Level Wellness and UPLIFTED: 12 Minutes to More Joy, Faith, Peace, Kindness & Vitality from wherever you find yourself at the moment to the best health you can imagine.
~ Neal D. Barnard, MD, President of Physicians Committee for Responsible Medicine and Author of Dr. Neal Barnard's Program for Reversing Diabetes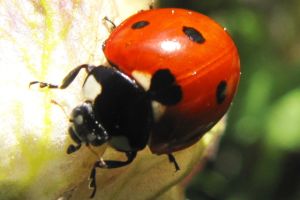 It is with great pleasure that I recommend Dr. Susan Smith Jones as a guest speaker. Susan spoke at a Merrill Lynch-sponsored Symposium. Her talk included her amazing, personal triumphs in addition to practical solutions that we could all benefit from doing. The energy that she created in the room was palpable. Susan was the last of 10 speakers and we chose her, specifically, to be our final speaker because of how charismatic her talk is. She did an outstanding job of getting the audience involved and communicated with them on a very personal level. Her enthusiasm for her topic spilled over to every member of our large audience. Out of our 10 speakers that we had presenting, Susan was consistently the most highly rated speaker of the day. In fact, many comments on our evaluation sheets were to have Susan back as soon as possible and to give her more time to speak. I strongly suggest that if you are looking for a dynamic, energetic and motivational speaker, then Susan Smith Jones is the perfect person for you.
~ Merrill Lynch, USA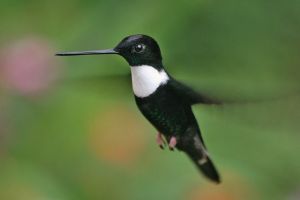 Brilliant, humorous, informative and engaging! Of all the thousands of people I've interviewed, Dr. Susan Smith Jones is my all-time favorite. She thinks quickly on her feet and can speak on any topic related to corporate health and wealth, nutrition and fitness, achieving goals, living one's highest potential, disease-proofing the body or balanced living. We've even has a few discussions on current affairs, politics, and dealing with stress—what is does to the body and how to manage it. Susan's common-sense approach to all facets of health, life and living successfully is quite refreshing; her finesse for blending salient, funny points or stories into our interviews keeps our listeners tuned in and eagerly awaiting her next visit. Susan's intelligent health and business discussions are so enlightening and riveting that I usually take notes when she's talking so I can more easily remember and incorporate her life-changing, practical and cutting-edge information. She truly shines, as well, when taking questions or talking to our listeners. I highly recommend Dr. Jones as a superb addition to your interview line-up, whether for radio or TV talk shows, as well as a superlative seminar leader. She definitely has what it takes to generate within your audience the desire to tune in and listen to her intriguing, uplifting and motivating discussions. My suggestion is to book her soon and ask her to return often. Susan is a breath of fresh air from all of the other self-help motivational authors and speakers. She is the real thing.
~ Nick Lawrence, Radio & TV Talk Show Host/Producer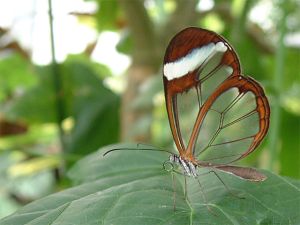 The International Women's Conference on Possibility Thinking, held at the Crystal Cathedral was a tremendous success. The evaluations were high in their praise for the quality of the speakers and the depth and relevance in their presentations. Susan's contribution ranked at the top. Her seminar, Choose to Be Healthy, was right on target and much appreciated. She articulated important life principles, and one can see that she lives what she speaks. Susan challenged us to live life fully, positively, and in the moment, in a delightful and memorable way. We were all enriched by the thoughts she left with us. It was great to have her on our program. We will look for other opportunities where we might hear from her again.
~ Program Committee, Crystal Cathedral, Garden Grove, CA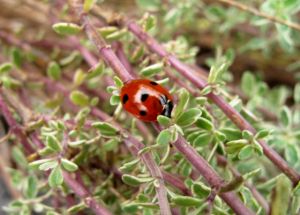 Thank you, Susan, for participating in Hewlett-Packard Laboratories A Day of Wellness for HP Labs. Your morning and afternoon keynote presentations were enthusiastically received. The talks were inspirational, thought provoking and humorous. You have a unique ability to delicately balance inspirational messages, practical information and personal storytelling. Balance and simplicity in life appear to be a concept that is obvious, but we tend to overlook the importance in our lives. Your 10 Steps to Living a Balanced Life remind us that we can achieve harmony in our hectic lives. The HP Labs Community was delighted to gain new insight and information regarding holistic and cutting-edge approaches to maximizing well-being. Your professionalism added tremendously to the success of the event. I am happy to recommend you as a seminar leader or keynote speaker for other Hewlett-Packard events and to my vast network of other corporate colleagues worldwide.
~ Hewlett Packard, Wellness Committee, USA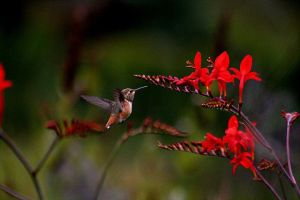 I had the good fortune of meeting up with Dr. Susan Smith Jones recently when we were both featured speakers at a Health & Healing Conference outside of London, England. While I've had the pleasure of hearing her speak before, she was exceptionally radiant at this European Conference. Susan's command of her subject matter is breathtaking, drawing as she does upon a lifetime's experience and research in holistic health, nutrition, and human potential. She is always supremely aware of the needs of her audience and answers questions with precision and due sensitivity. Susan's relaxed, warm, and kindly disposition puts everyone at ease, enabling her lectures, seminars, and workshops to benefit the participants to full effect. The response from her audience is one of grateful acceptance for the sharing of knowledge. Susan truly is a fountain of health expertise and wisdom which, when combined with her refreshing sense of humor and expert presentational skills, makes her events unforgettable. You'll gain much value from her books and audio programs, as I have, but if you can find a way to attend one of her motivational talks in person, you'll receive a wealth of life-changing information that will enrich every aspect of your existence — physically, mentally, emotionally, and spiritually.
~Dr. Kathy Hearn, Community Spiritual Leader, United Centers for Spiritual Living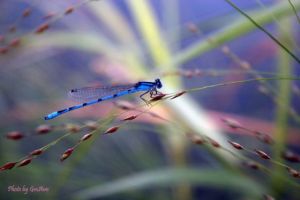 I am writing this letter in support of Dr. Susan S. Jones who participated as a speaker at the annual Conference of the National Health Association. Her fantastic presentation was titled Choose to Be Healthy & Celebrate Life. She covered all of the key points on how to create vibrant health and included her captivating 10 special tips on bring more balance into our lives. Who doesn't need that? To say it was well received would not even begin to acknowledge her stellar presentation and presence for our event and with our group of participants from around the world. Her dynamic presence is an inspiration to all who desire to not only talk, but also walk the way of wellness, balance, peak potential and successful living. Her enthusiasm, experience, and her vast knowledge of the current fields of balanced living, nutrition, exercise and health were great gifts to our 5-day conference. She has a way of living the principles she speaks about that causes others to follow the way of healthy living. Dr. Jones is a vibrant expression of health, aliveness, and zest for living. Susan received the highest evaluations of all the speakers—medical doctors and other health professionals—who participated at our conference. Overall, she was the consummate speaker, that kind of speaker that every program director wishes for but rarely ever experiences. In fact, Susan was so terrific in every way that she already has a standing invitation to join us again every year that she is available. In closing, I have only the very highest praise for the work and person of Dr. Susan Smith Jones. It was both a corporate and personal blessing to have her with us.
~ National Health Association, Executive Director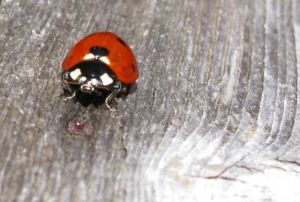 I am writing to highly recommend Dr. Susan Jones as a guest speaker and workshop presenter or for an inspiring, motivating media interview. She has presented our Sunday services and a variety of different workshops, retreats, and seminars on several occasions for us at Unity and has always been very well received. Susan is filled with enthusiasm and it's catching. Radiantly beautiful inside and out, she's one of the most amazing people I've ever met—a perfectly balanced person of inner strength, kindness, humor, and a peaceful equanimity. A storehouse of life-altering knowledge that is up-to-date, Susan is a Renaissance woman and gifted teacher who brings together modern research and ageless wisdom in all her work. There is also something else about Susan that is difficult to define. It's her total consciousness of love, joy, and well-being. We have all had workshop and seminar presenters who knew the material, but behind the scenes we were disappointed to find that they didn't really live the truth they are teaching. I assure you that Susan embodies the truth that she shares. Her books and audio programs are also among our best sellers, and these books and her work have made a positive, profound difference in my life. But I have one word of warning for you. Once you meet her, and you listen to or read her wonderful books and audio programs, you'll be inspired to make some major lifestyle changes for the better. So, get yourself ready—for a healthier and more joyful, peaceful you will emerge once you've met this glorious Renaissance lady.
~ Rev. John Strickland, Senior Minister, Atlanta Unity, GA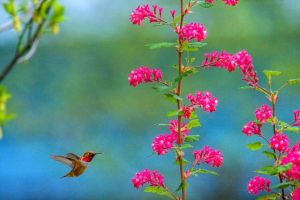 I have been interviewing guests on my radio show for years and have only the highest regard for one of my most popular guests, Dr. Susan Smith Jones. It's always a pleasure and privilege to listen to her share a wealth of knowledge on holistic health, wellness and human potential, and how to treat our bodies with more respect. The feedback from so many of my listeners suggests this bottom line: "Every home should have a Susan Smith Jones as their personal coach." My listeners and I would love the opportunity to see Dr. Susan more often on this side of The Pond expounding her healthy living wisdom in the form of seminars, workshops, lectures, keynote addresses, retreats and consultancy to both corporations and to the general public. Listening to her passionate and enthusiastic discussions on the radio as she shares her gifts and talents is enthralling, but it doesn't compare to seeing this beautiful, healthy educator in person. She will make a positive difference in your life, too, as well as in the lives of everyone blessed enough to meet her and hear her speak. I will continue to have Susan as a frequent guest on my radio show and make sure that I'm armed, as always, with pen and paper to take more notes during her riveting discussions.
~ Amanda Painting, Nice'n Easy Show, Radio Ceredigion Wales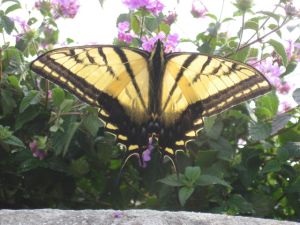 Susan's latest presentation at our Unity Spiritual Life Center was as dynamic and inspirational as her many previous visits. Our staff and congregation continue to rave about her lesson in the Sunday service and her books and audio programs. I can't remember when we have had such an overwhelmingly positive response to a guest speaker. It's no wonder that we've invited her to participate at our church so many times over the years. Her terrific books and audio programs have always been best sellers in our bookstore. Now her gentle yet powerful presence adds another dimension to the outstanding person we have known through her work. Her life experience provides a living example of the truth she teaches.
~ Rev. Margaret Melanie, Senior Minister, Unity Spiritual Life Center, Laguna Hills, CA
 
Susan Smith Jones, PhD, first came to our attention when a business colleague saw her on a television talk show and was so impressed that he hired her to work as a leadership expert and as a motivational speaker for his company on the topic of Wellness in the Workplace. After seeing Susan in action, he recommended that we invite her to be our keynote speaker for one of our events; she did not disappoint us. Susan speaks with authority, grace and panache, adding in humor perfectly when describing her personal experiences and how they related to her topics at hand. During this event, most of the attendees took copious notes and were all hanging on to her every word. This positive influence and interest had never happened with any other speaker. It was one of those rare keynote addresses where every word she spoke had meaning. We initially thought we were inviting just a highly recommended motivational speaker with great credentials, but we soon all learned that this radiant orator had pearls of wisdom and guidance that we all needed to help us bring more balance into our bodies, lives and the workplace. Susan is an excellent motivational speaker.
~ DuPont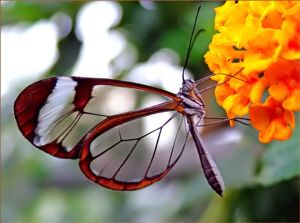 Susan Jones has been a guest on my radio talk shows many times and our phone lines always light up with questions for her and gratitude for her common-sense, humorous, and wise advice on how to be radiantly healthy and live a more balanced, sacred lifestyle. If you would like some practical, effective ways to deal with stress; if you desire to be healthier, happier, or more peaceful; if you want some insightful guidance on how to disease-proof your body; or if you want to create your best life, then I encourage you to experience this vibrant woman in person in the United States or worldwide. You can't go wrong with any of her holistic health retreats, especially ones with fewer than 15 people. I highly recommend her retreats in a castle in France and an estate in Italy. But if you don't have an opportunity to be with Susan in person, then by all means, read her books. They  will change your life for the better and help you get on the fast-track to vibrant health, youthful vitality, and balanced living. All of her books make excellent gifts, as well, to give to your family and friends for any occasion year-round.
~ Vicki Chelf, Radio Talk Show Host and Author of Vicki's Vegan Kitchen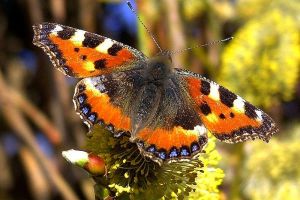 Susan's many books, motivational talks, radio and TV talk show appearances, and presence continuously inspire, motivate, and remind me that health, inner peace, and a joyful heart are available to me if I choose them. She is a master teacher of a balanced path of strength and heart. In all of her motivational work, whether her informative and uplifting books, keynote addresses, workshops, seminars, retreats, or radio and TV interviews, Susan always provides us with some valuable choices that can be used as building blocks in our lives that will allow us to be the best we can be. If we lived as Susan suggests, America could close most of its hospitals and jails and become a nation at peace with itself and a light for all others. 
~ Alan Cohen, Author of A Daily Dose of Sanity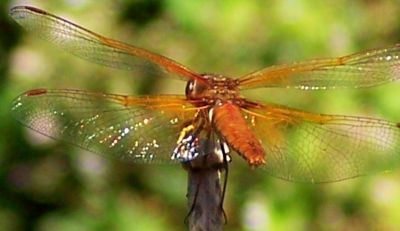 Susan is a shining example of vibrant health and youthful vitality. Her work is a beautiful blend of modern research and ageless wisdom. Combining sound guidance, humor, and practical tips, Susan's presentations and books will help you awaken to a new understanding of what graceful living and radiant energy is all about. Her vast culinary experience will provide you with a better understanding of the specific benefits of the plant kingdom as an excellent source of nourishment. Whether you are 18 or 88 and whether you live in North, Central, or South America; Europe; Asia; India; Australia; New Zealand, or the UK, Susan's motivational talks and books will bring joy and vitality to your life. I wholeheartedly recommend her work to everyone!
~ John Robbins, Author of Diet for a New America and The New Good Life