Premium Moist & Chewy Chocolate E3Live~Blue Majik Brownies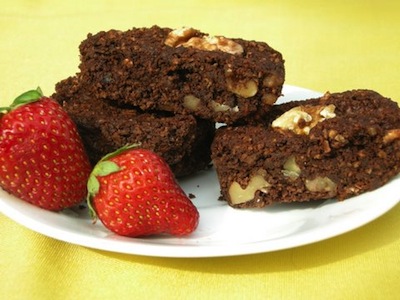 Serves 12
You won't miss the butter, sugar, eggs or other animal fat in these moist and luscious brownies. You can make them in a glass or metal pan or you also can make them in a muffin tin. I like using a mini-muffin tin for smaller treats, as well as
a heart-shaped muffin tin.
1 cup oat flour
2/3 cup cocoa powder
2 Tbsp. arrowroot
1/2 tsp. baking soda
2 tsp. baking powder
1/8 tsp. sea salt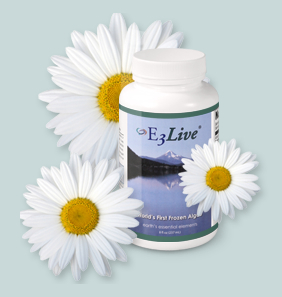 ¾ cup unsweetened applesauce
1/3 cup chopped walnuts
1/3 cup plus 2 Tbsp. agave nectar
1/3 cup pitted, chopped dates
¼ cup raisins
1 tsp. vanilla extract
1 tsp. Blue Majik powder
1 packet E3Live
1/4 cup chocolate milk (I use hemp, coconut, or almond milks — chocolate, vanilla or plain)
Directions: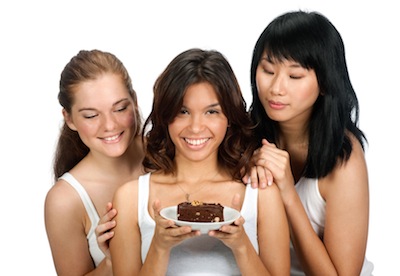 Preheat oven to 350° F. degrees. Mix together the dry ingredients in a medium bowl. Combine remaining wet ingredients and add to the dry mixture stirring thoroughly. Spoon batter into an 8 x 8" glass or metal baking pan coated with nonstick spray. Bake in a preheated oven for 25 to 30 minutes. Bake for 10-12 minutes if making mini muffins. Bake for 12-15 minutes if making regular-size muffins. Test with a toothpick for doneness. 
FYI: Each of the 12 bars has approximately 90 calories, 15 grams of carbohydrate, and 5 grams of fiber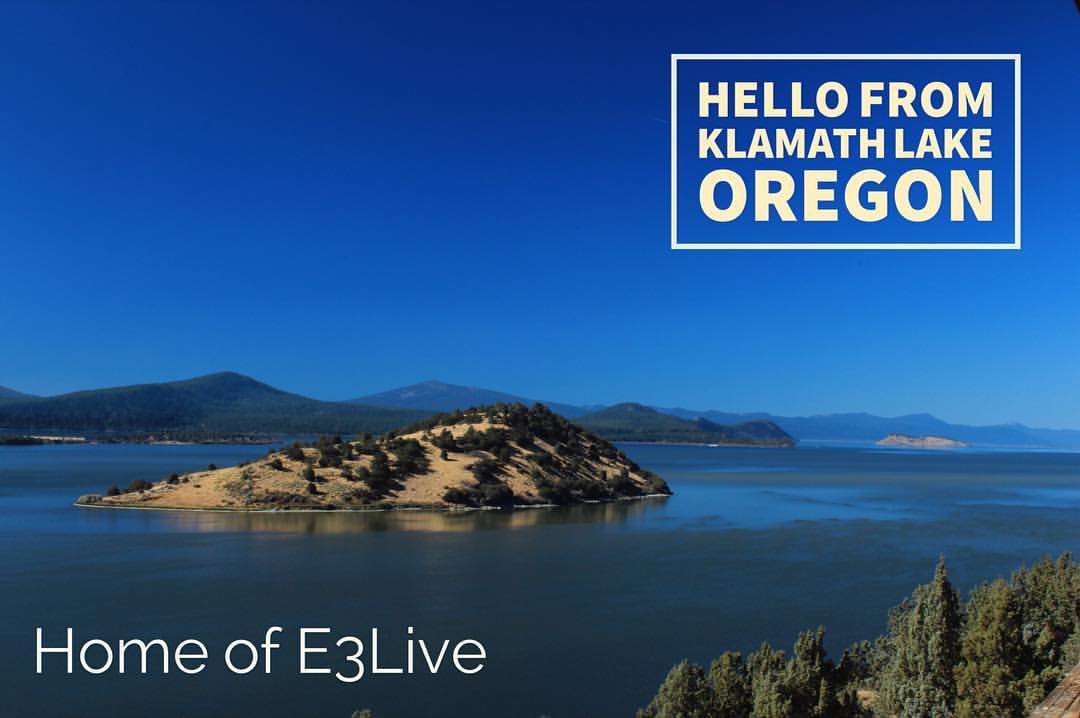 To order organic Blue Majik in powder and/or capsule form, E3Live in individual serving packets, BrainOn, E3Live, E3AFA, or any of the other superlative E3Live products (for beautiful skin and pets, too), please click HERE. To order by telephone, simply call: 888-800-7070 (US & Canada) or 541-273-2212 (Intl), both PT, M - F • 8 - 4. Ask any questions you have about their products and how many bottles to order.
I love mixing the powders or liquids into a clear glass of freshly made alkaline water. The Blue Majik is most beautiful blue/cyan color ever—close to the color of the sky in the photo here, where they harvest the product from the pristine Klamath Lake in Oregon. Drinking both Blue Majik elixir beverage daily or the BrainON,  E3AFA or E3Live is detoxifying, rejuvenating, and invigorating. It will enhance your health in countless ways.