Savory Oatmeal with Vegetables
We've gotten accustomed to oatmeal as a sweet dish, but there's no reason not to make a savory version—it's just another grain, like brown rice or grits, and it takes to savory applications well. This is a simple recipe that uses oats as a background for seasonal vegetables, but you could also use these oats as the foundation for a hearty stew. Everyone loves this dish, including children.
Serves: 4-6
2 cups steel-cut oats
7 cups water
1 teaspoon sea salt
1 teaspoon turbinado sugar (optional)
1 tablespoon unsalted butter (I use extra virgin olive oil)
Black pepper
2 cups prepared seasonal vegetables
1/4 cup grated hard cheese or organic grilled tofu (optional)
1. Combine oats, water, salt, and sugar in a medium-sized (3-quart) pot. Bring to a boil, and then turn down to a gentle boil. Cook for about 30-40 minutes, stirring occasionally until most of the water has been absorbed and the oats are just tender. Add more salt to taste, stir in the butter (or oil), and crack in a bit of black pepper.
2. Spoon the oats into four shallow bowls, and add vegetables evenly among the bowls. Add grated cheese, if desired (and you can also use vegan cheese). You can really send this dish over the top and boost the protein value by adding a sunny-side up or poached egg or grilled tofu on the top. To increase the nutritional value and the beautiful colors of this dish, I sprinkle on top a dash of the nutrient-rich AquaBotanical 
Blue Majik
.
Variety of Veggies: In the spring, I often use sautéed snap peas, fresh spinach leaves, radish slices (braised or raw), and broccoli rabe or broccoli. In the summer, try roasted cherry tomatoes, corn (raw or roasted), blanched green beans, sautéed mushroom, and braised small onions. My favorites are sautéed mushrooms, onions, organic grilled tofu, and tomatoes.
Variations for Nuts and Seeds: Sometimes I add lightly chopped nuts (such as almonds, walnuts, pistachios, or cashews) or seeds (such as sunflower, sesame, chia, pomegranate, hemp, or pumpkin) on top or sprinkle on freshly ground flaxseed. Experiment with this recipe and see what you create. The sky's the limit with what you can add to this healthful dish.
For my recipe 
High Protein Oatmeal Health Bars
,
click HERE
. These delicious bars are loved by everyone — children and adults. They are chock-full of nutrients, antioxidants, phytonutrients, enzymes, and other vitality-boosting ingredients. I always double or triple the recipe and freeze the extras in an airtight container for up to three months.
THE SKINNY ON OATS: Inexpensive, readily available, and incredibly easy to incorporate into your life, oats contain twice as much protein as brown rice and are an excellent source of complex carbohydrates to maintain your energy levels through the day. They improve your resistance to stress, help to regulate the thyroid, soothe the nervous and digestive systems, reduce cigarette cravings, and stabilize blood sugar levels.

To order their organic Blue Majik (pure, natural AquaBotanical phycocyanin extract) in powder and/or capsule form, BrainOn, E3Renew Me!, E3Live, E3AFA, or any of the other superlative E3Live products (for beautiful skin and pets, too), please click HERE. To order by telephone, simply call: 888-800-7070 (US & Canada) or 541-273-2212 (Intl), both PT, M - F • 8 - 4. Ask any questions you have about their products and how many bottles to order.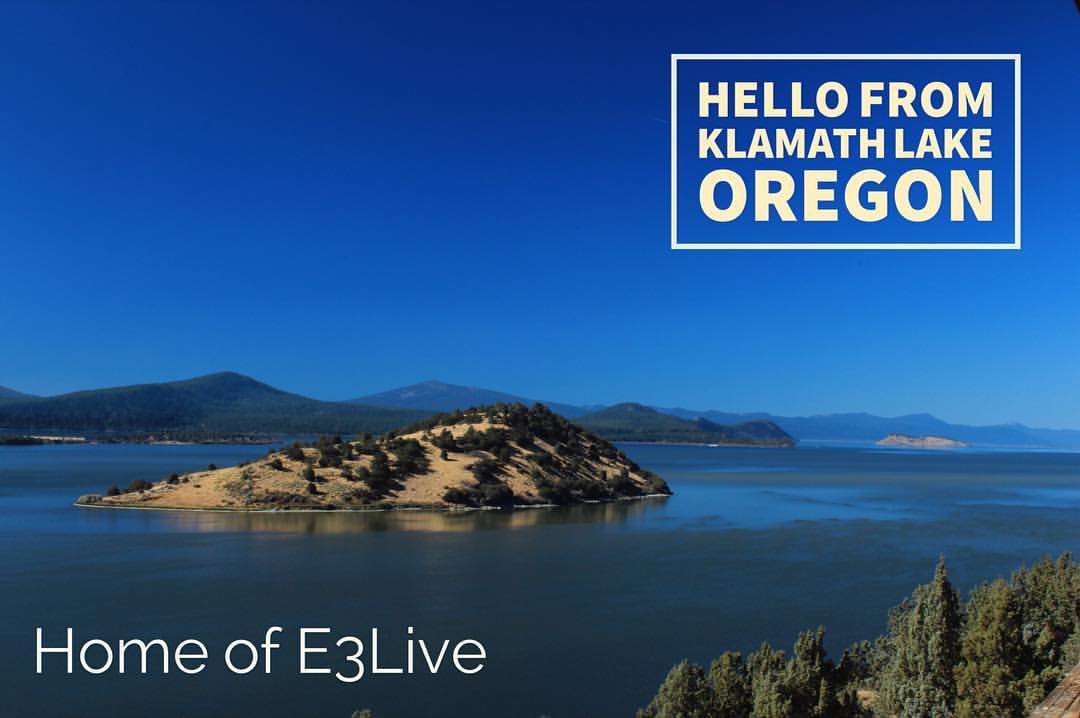 I love mixing the powders or liquids into a clear glass of freshly made alkaline water. The Blue Majik is most beautiful blue/cyan color ever—close to the color of the sky in the photo here, where they harvest the product from the pristine Klamath Lake in Oregon. Drinking both Blue Majik elixir beverage daily or the BrainON,  E3AFA or E3Live is detoxifying, rejuvenating, and invigorating. It will enhance your health in countless ways.