Astragalus Butter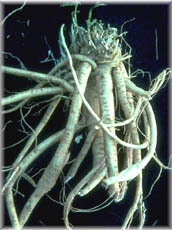 Astragalus powder is very versatile in all the ways you can use it. This recipe makes an excellent substitute for peanut butter -- and is better for you, too. .
1 cup tahini (sesame seed butter)
7 tablespoons of almond butter (I also use pumpkin seed and hemp butters combinations thereof)
3 tablespoons astragalus powder (I purchase it through PennHerb.com) 
3 tablespoons sesame oil (I often omit the oil to lower the calories) 
Sweetener to taste (I don't use any sweetener, but you can use maple syrup, agave nectar, or another favorite)
Dash of cinnamon powder (Sometimes I add a dash of nutmeg)

Warm the tahini and the seed and/or nut butters in a double boiler. Do not use high heat. Stir in the astragalus powder and cinnamon powder. Add the sesame oil and stir until you get a smooth consistency. There are really no exact measurements. Add more or less for the consistency that you desire. Refrigerate and enjoy within two weeks. I spread this delicious, health-boosting spread on apple slices, celery sticks, whole grain bread, and even thin it out with lemon juice and apple cider vinegar to use as a salad dressing. When using as a salad dressing, I often blend in a tomato, add fresh minced garlic, and omit the cinnamon and sweetener. Drizzled on crisp, organic salad greens, it's scrumptious.
Dandelion Root Coffee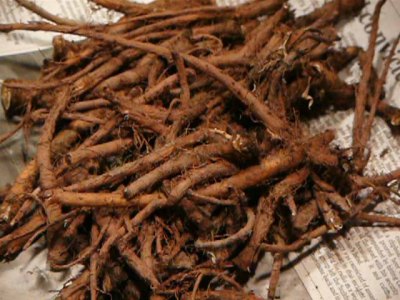 Looking for an easy way to incorporate all the health benefits of this amazing plant --- Dandelion Root? Try this easy roasted Dandelion Root coffee recipe. Serves 2-4
4 cups water
2 tablespoons roasted dandelion root
2 tablespoons roasted chicory root
1 cinnamon stick
1-2 ginger coins (sliced from raw ginger root or you can use ginger powder to taste)

Place water, dandelion root, chicory root, ginger coins or powder, and cinnamon stick in a pot. Bring to a boil, then reduce heat to simmer for about 5 minutes. Pour coffee through a small mesh strainer into cups and serve.
FYI: This centuries-old detoxifier is in the same class as milk thistle. Here are some of the well known benefits of dandelion root: It encourages the liver to flush accumulated waste; it acts as a superior diuretic, which does not deplete the body's potassium levels like most pharmaceutical options; it promotes healthy digestion, particularly of fatty foods; it gently promotes bowel regularity without the risk of dependency associated with most laxatives; and the roasted root is a healthy yet energizing alternative to coffee.