Blue Majik Nut Butter Banana Bites… & More!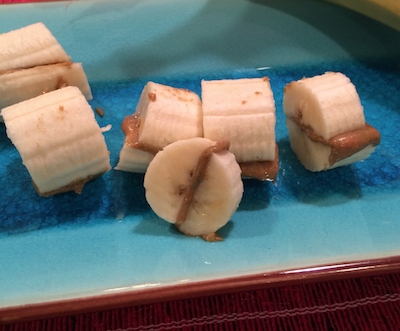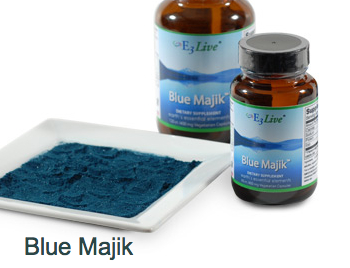 These oh-so-nutritious banana bites are easy to prepare and loved by everyone — especially children. The sky's the limit with how you can use the fortified nut butter. Look at all of the variations below. Adding the AquaBotanical pure phycocyanin extract Blue Majik to your nut or seed butters is a nutritious and delicious way to consume more nutrients and antioxidants. Ask your kids about other ways to use this fortified nut butter. You can even thin it out with water, lemon juice or other liquid and use it as a dip for raw veggies or a dressing to use over steamed veggies or salads.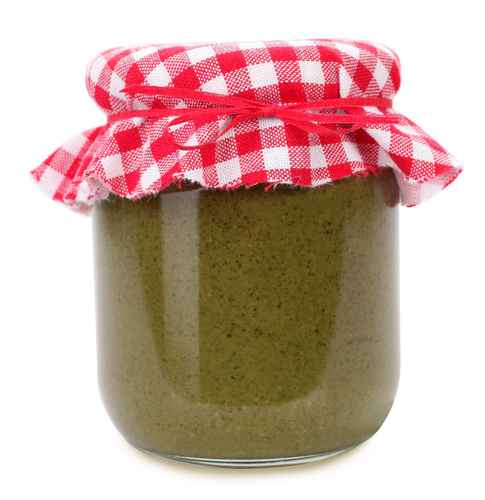 Serves: 2
Prep Time: 3-5 minutes (children love to help with this recipe)
Ingredients:
2 bananas
1/3 cup almond butter (or nut butter of your choice)
1/3 tsp. Blue Majik
Directions:

Mix together well the nut butter and Blue Majik. Peel the bananas and cut them lengthwise. Spread the nut butter mixture on one side of the banana. Cover with the other half of the banana and then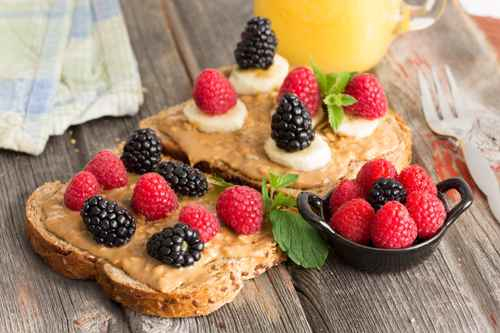 slice into bite-size pieces. You can make extra to keep on hand for up to 2 days and store the entire banana in an airtight container. Cut them into bites only when ready to enjoy or serve it. Both smooth or chunky-style nut butters work well for this recipe.

Variations for the Blue Majik Nut Butters:

1. You can triple or quadruple this recipe easily. You can also double or triple the amount of Blue Majik that you add to the nut butter. Start with less and add more as desired.

2. I've tried this recipe with cashew butter, hemp seed butter, walnut butter, tahini, pecan butter,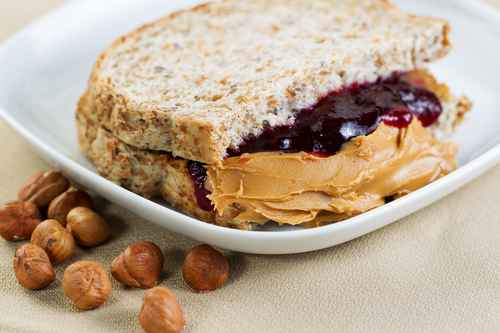 hazelnut butter and peanut butter and it's delicious each time with all of these variations.

3. To sweeten to nut butter mixture, drizzle in some honey or pure maple syrup.

4. On top of the Blue Majik Nut Butter mixture on the banana, spread your favorite jam such as strawberry, raspberry, or marmalade. This nut butter and jelly banana sandwich takes no time at all to make and is nutri-scrumptious (my word for nutritious and delicious).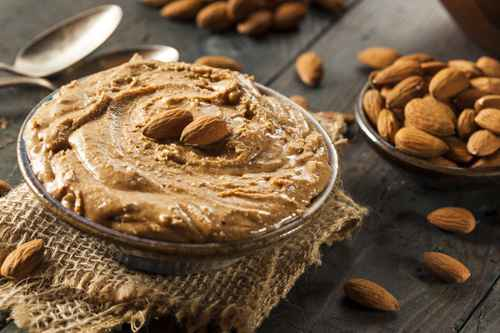 5. Spread this Blue Majik Nut Butter mixture on a piece of whole grain toast and top it with several banana slices.

6. To the Blue Majik Nut Butter spread, add a dash of cinnamon powder and mix well or sprinkle the cinnamon powder on top of the spread. Sprinkling a cinnamon-sugar powder is also wonderful.

7. Spread some Blue Majik Peanut Butter mixture on top of a slice of whole grain toast.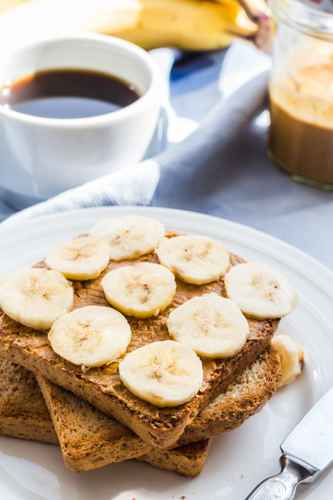 Put a dollop of strawberry jam in the center of the nut butter and add some peanuts on top of the jam. This can be made with any kind of nut butter.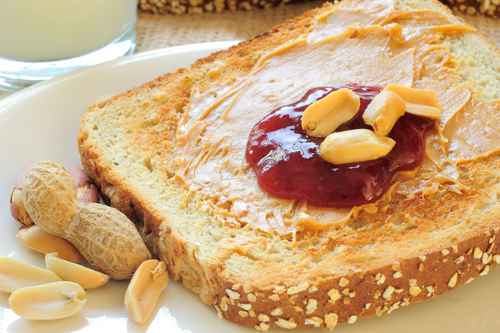 8. To the Blue Majik Nut Butter mixture, add in some chocolate hazelnut spread for a delicious chocolate flavor. This works well with all nut butters, too.

9. On a slice of whole grain bread or toast, spread the Blue Majik Nut Butter mixture and top with raspberries, blackberries and banana slices.

10. Of course, it goes without saying, that you can make a delicious Blue Majik Nut Butter and jelly sandwich that everyone will love.

To order their organic Blue Majik (pure, natural AquaBotanical phycocyanin extract) in powder and/or capsule form, BrainOn, E3Live, E3AFA, or any of the other superlative E3Live products (for beautiful skin and pets, too), please click HERE. To order by telephone, simply call: 888-800-7070 (US & Canada) or 541-273-2212 (Intl), both PT, M - F • 8 - 4. Ask any questions you have about their products and how many bottles to order.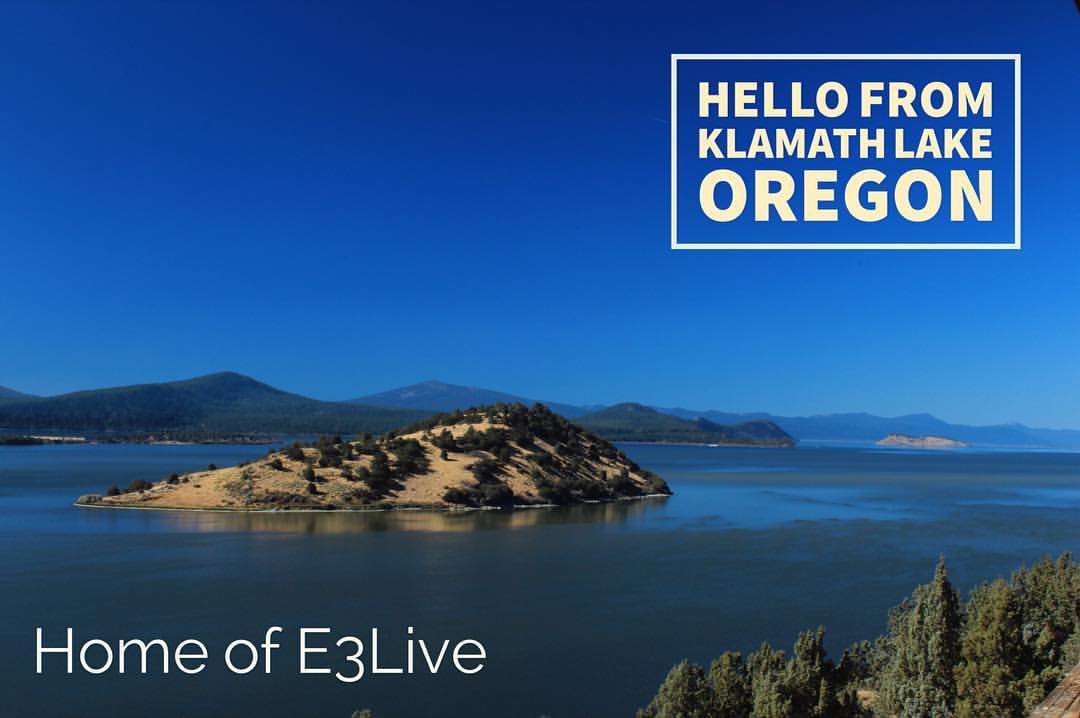 I love mixing the powders or liquids into a clear glass of freshly made alkaline water. The Blue Majik is most beautiful blue/cyan color ever—close to the color of the sky in the photo here, where they harvest the product from the pristine Klamath Lake in Oregon. Drinking both Blue Majik elixir beverage daily or the BrainON,  E3AFA or E3Live is detoxifying, rejuvenating, and invigorating. It will enhance your health in countless ways.