Raw Oatmeal Raisin Bars With Green Boosters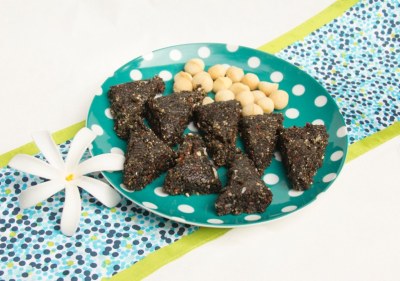 High Protein Health Bars for the Entire Family
These delicious bars are loved by everyone — children and adults. They are chock-full of nutrients, antioxidants, phytonutrients, enzymes, and other vitality-boosting ingredients. You can double or triple the recipe, too, and freeze the extras in an airtight container for up to three months.
Serving size: 20-24 bars
Time: 10 minutes
Ingredients: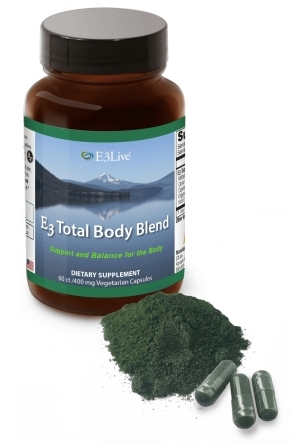 1 cup rolled oats (use gluten-free oats to make this recipe gluten-free) 
1 cup pecans (or 1/2 cup pecans and 1/2 cup cashews)
2 teaspoon Matcha Green Tea powder
1/2 teaspoon E3Renew Me!
1/2 teaspoon Blue Majik
1/2 teaspoon E3AFA
1/2 cup raisins 
1/2 cup goji berries 
10-12 medjool dates, pitted  
Directions: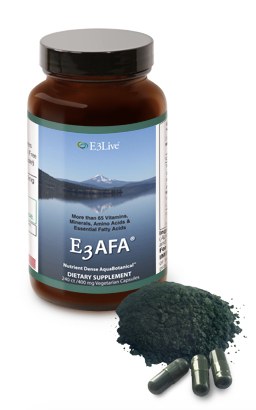 Blend oatmeal, pecans and powder in a food processor. Add raisins and goji berries and blend until mixed. Add dates and blend until mix sticks together and starts to form a ball. Add a tablespoon of water at a time if needed to make dough stick. Take dough and lay on plastic wrap. Press into a square and cut into squares. Eat right away or store in an airtight container in a refrigerator for up to a week.
Variations:
Sometimes I'll add in cacao powder (chocolate), chia seeds, freshly ground flaxseeds, and/or a drizzle of pure maple syrup. A couple tablespoons of prune puree will make them extra moist, too.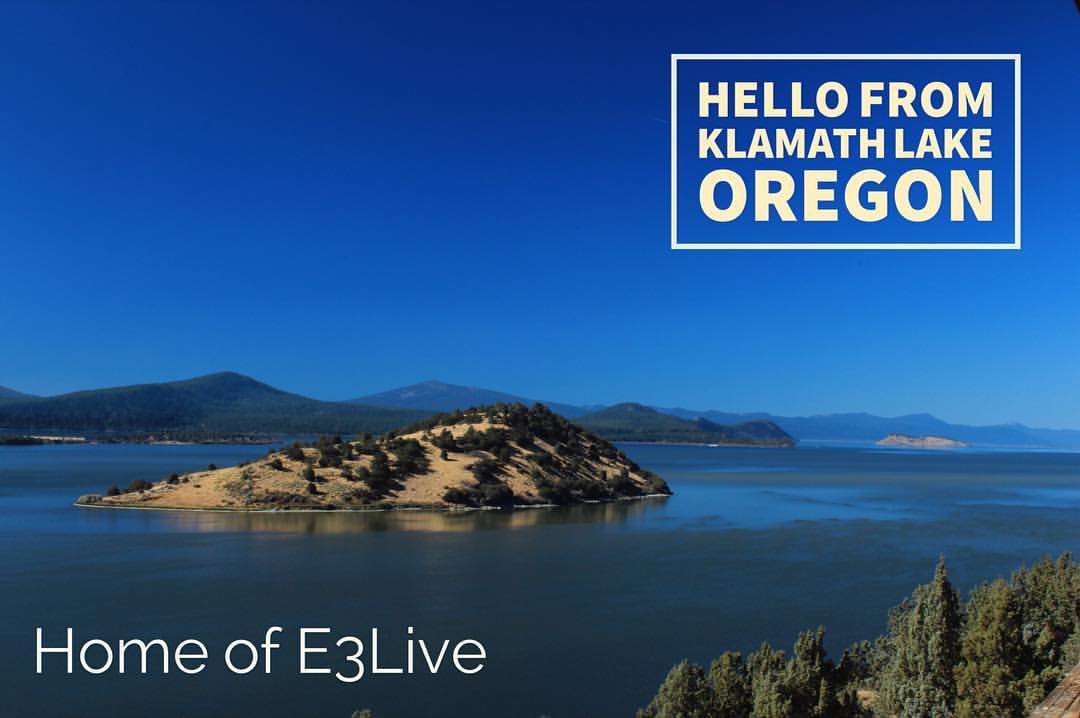 To order their organic Blue Majik (pure, natural AquaBotanical phycocyanin extract) in powder and/or capsule form, BrainOn, E3Renew Me!, E3Live, E3AFA, or any of the other superlative E3Live products (for beautiful skin and pets, too), please click HERE. To order by telephone, simply call: 888-800-7070 (US & Canada) or 541-273-2212 (Intl), both PT, M - F • 8 - 4. Ask any questions you have about their products and how many bottles to order.
I love mixing the powders or liquids into a clear glass of freshly made alkaline water. The Blue Majik is most beautiful blue/cyan color ever—close to the color of the sky in the photo here, where they harvest the product from the pristine Klamath Lake in Oregon. Drinking both Blue Majik elixir beverage daily or the BrainON,  E3AFA or E3Live is detoxifying, rejuvenating, and invigorating. It will enhance your health in countless ways.