Blue Majik Pumpkin Chia Seed Pudding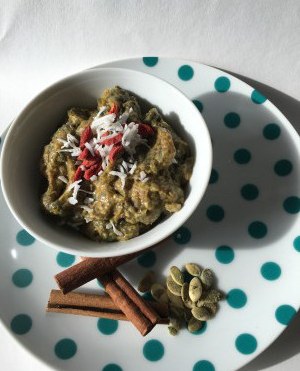 Serves:
 2-3
Time to Prepare: 5 min prep; soak mix overnight
Ingredients:
3/4 cup unsweetened coconut milk 
1/2 cup organic pumpkin puree
1/4 cup chia seeds
1 tablespoon cinnamon
1 teaspoon ginger
1 teaspoon nutmeg
1 teaspoon vanilla extract
1/4 teaspoon E3Live Blue Majik powder
Directions:
Mix together all ingredients and refrigerate overnight in a sealed container like a mason jar. Stir or shake jar once or twice to help mix. Serve with coconut shred, goji berries, or cacao nibs. 
Optional: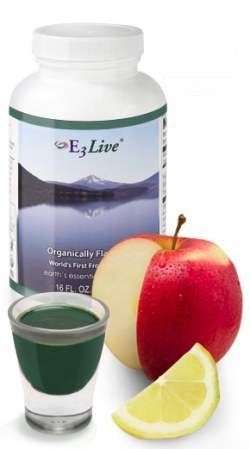 This has a nice natural flavor, but If you want more sweetness, add agave syrup or honey. Also, this is just as delicious replacing the 
Blue Majik
 powder with
E3 AFA Apple-Lemon Flavored
. Also, you can use mashed sweet potatoes or yams in place of pumpkin.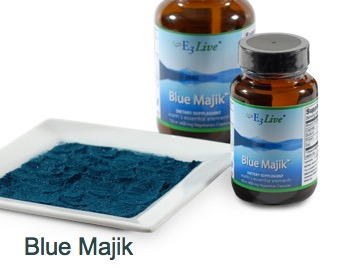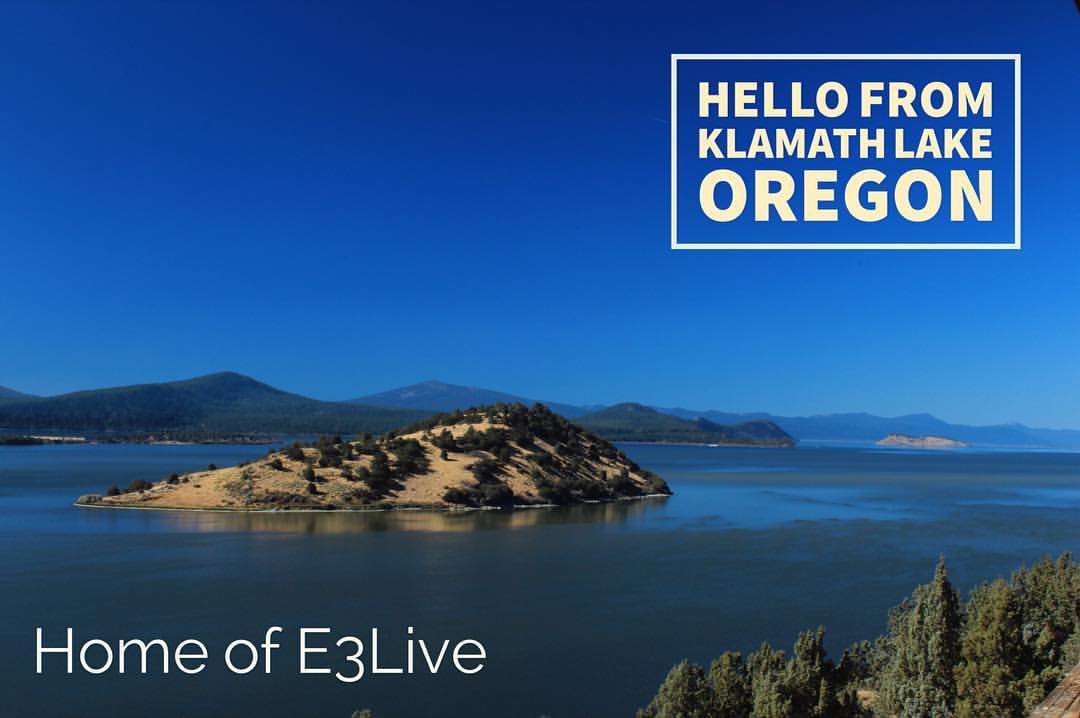 To order organic Blue Majik in powder and/or capsule form, Apple-Lemon AFA, BrainOn, or any of the other superlative E3Liveproducts (for beautiful skin and pets, too), please click HERE. To order by telephone, simply call: 888-800-7070 (US & Canada) or 541-273-2212 (Intl), both PT, M - F • 8 - 4. Ask any questions you have about their products and how many bottles to order.
I love mixing the powders or liquids into a clear glass of freshly made alkaline water. The Blue Majik is most beautiful blue/cyan color ever—close to the color of the sky in the photo here, where they harvest the product from the pristine Klamath Lake in Oregon. Drinking both Blue Majik elixir beverage daily or the BrainON,  E3AFA or E3Live is detoxifying, rejuvenating, and invigorating. It will enhance your health in countless ways.