E3•RenewMe!: A Superb Daily Supplement for Men, Women & Pets

E3RENEWME!—A Daily Supplement for High-Level Wellness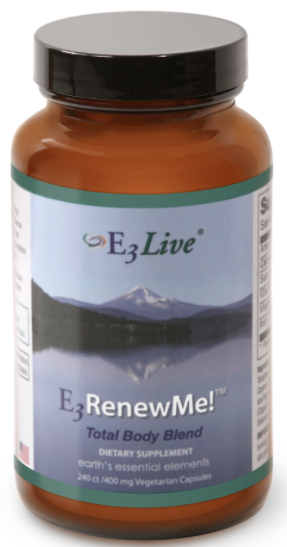 If you've been looking for an overall, head-to-toe daily, organic, whole-food supplement that provides a wealth of nutrients; a daily supplement for men, women, pets, and athletes; one that's certified organic and kosher; and available in an easy-to-take capsule (or powder) that will quickly make a positive difference in how you feel, look no further. It's a combination of superfoods and super-nutrients.
Everyone I know who takes E3RenewMe! daily no longer gets sick with colds or the flu. If you have a compromised immune system, it's perfect.
In only two capsules a day of E3RenewMe!, you may see the following benefits:
Faster recovery time after exercise

Support for a healthy immune system

Balancing for moods and quelling for depression

Increased focus and clarity

Support of healthy joint flexibility and movement

More restful, deep sleep
Increased energy
Their proprietary blend is formulated with Methylsulfonylmethane (MSM), Organic Spirulina, Camu Camu, Tocopherol/Tocotrienol, (Vitamin E Complex from soluble rice bran), Organic Cayenne, Organic E3AFA® (Aphanizomenon flos-aquae), BrainON® (Phenylethylamine and Phycocyanin extract from E3AFA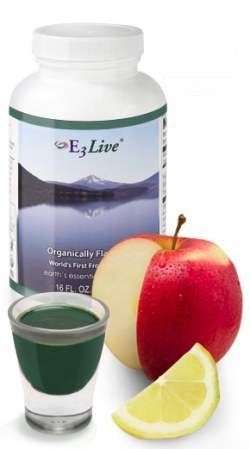 ®), Crystalloid Electrolyte Sea Minerals (Organic Copper, Iodine, Manganese, Zinc, Potassium, Cobalt, Sodium, Selenium, Chromium, Silica and Boron), vegetable cellulose capsule.
For enhanced benefits, I take the E3RenewMe! in combination with the AquaBotanical Blue Majik and E3Live.

To order their organic E3RenewMe!, Blue Majik (pure, natural AquaBotanical phycocyanin extract) in powder and/or capsule form, E3 SpirulinaLive in individual serving packets (or the Apple Lemon flavored), BrainOn, E3Live, E3AFA, or any of the other superlative E3Live products (for beautiful skin and pets, too), please click HERE.
To order by telephone, simply call: 888-800-7070 (US & Canada) or 541-273-2212 (Intl), both PT, M - F • 8 - 4. Ask any questions you have about their products and how many bottles to order.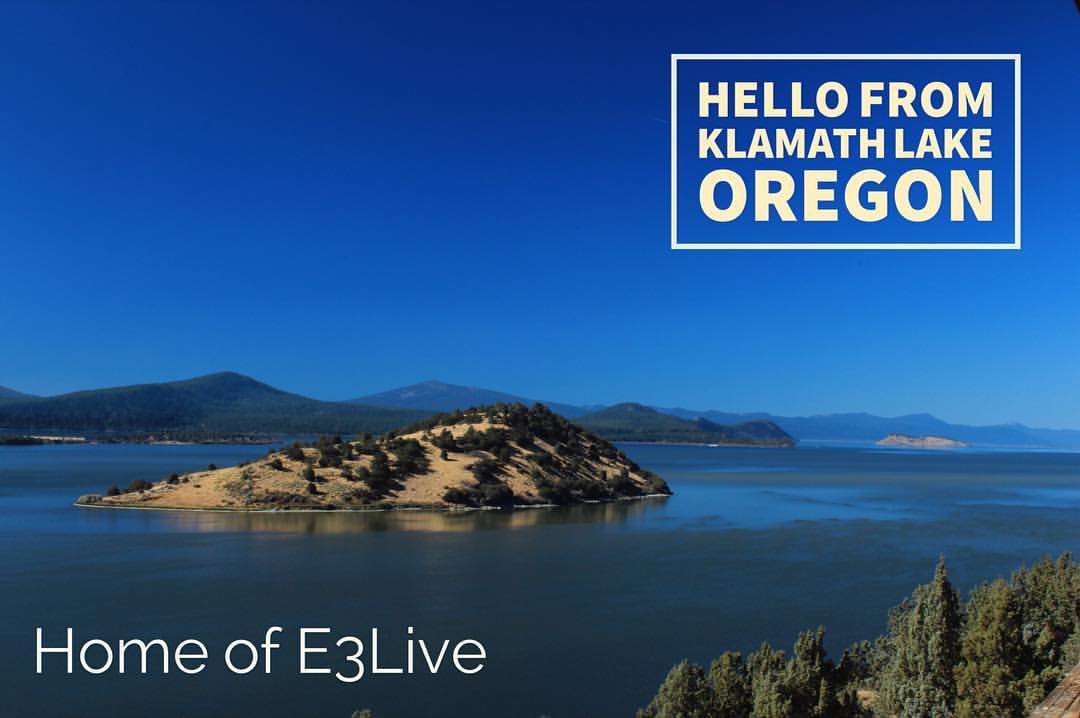 I love mixing the powders or liquids into a clear glass of freshly made alkaline water. The Blue Majik is most beautiful blue/cyan color ever—close to the color of the sky in the photo here, where they harvest the product from the pristine Klamath Lake in Oregon. Drinking both Blue Majik elixir beverage daily or the BrainON,  E3AFA or E3Live is detoxifying, rejuvenating, and invigorating. It will enhance your health in countless ways.