Why I Should Have An Infrared Sauna at Home
Special Offer
✫
Expires Soon
TRANSCEND INFRARED SAUNA SPECIAL
If you've been on the fence about purchasing a

Transcend Infrared Sauna

(the best Infrared Saunas in the industry and the only ones with EMF-free heaters), this is the month to do it! My TR2 Transcend Infrared Sauna by High Tech Health in Boulder, CO is front and center in my healthy living program. I use it daily except when I am traveling. You can also get one for 3 people (TR3) or one for just yourself (TR1).
Visit the website of
High Tech Health
to learn more about their three models of Transcend Infrared Saunas (I have the TR2 and the TR3), and check out my article by 
CLICKING HERE
. Use my name
("SSJ") as a code
to get
a discount of $500. 
The gift of health is the best gift you can give yourself!
If you have questions or want to order, please call

High Tech Health

. They will personally help you on the best purchase for your personal needs and answer any of your health questions and concerns.
303-413-8500

(USA & Canada)
Toll-Free: 800-794-5355

(8 - 5 MT)
Discount Offer Expires Soon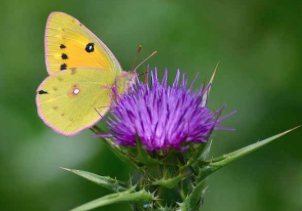 Enjoying Your Time in An Infrared Sauna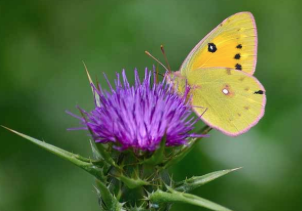 My time in the sauna is a sacred time for me and I enjoy every second in the welcoming warmth of the beautiful wood environment knowing I'm taking care of my God-given body. I bring in my alkaline, hydrogen water with lemon slices; I do my deep breathing exercises; I often use this time to pray, meditate and visualize my goals and dreams; I might listen to music or an audio book; and sometimes

I nap (lie down in my larger infrared sauna)

. How's that for enjoyable multitasking?
I know many people who set their saunas up in their home so they can see and hear their television while sitting in the sauna. Others use their sauna-time to return calls or go/shop online, or sing, or visit with a family member who is enjoying the sauna, too. Families who sauna together, stay together. I even have a friend to knits while she sits in the sauna. So it's up to you. You can enjoy the peaceful, healing warmth of the salubrious sauna by simply relaxing and doing nothing, or occupy your time with other activities since an infrared sauna doesn't get brutally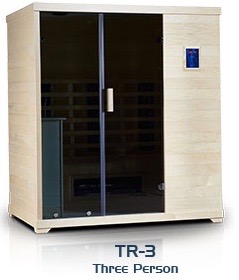 hot as a traditional, dry sauna does.
I have a

Transcend 2-Person (TR-2 pictured above) and a more commodious Transcend 3-Person (TR-3 pictured to the left)

. In my TR-3, I will often lie down with my legs resting up on the wall. It's very relaxing and comforting to lie down in the coziness of the infrared sauna listening to music with an increased blood flow back to my heart and brain with my legs elevated. After the sauna is over, my mind is more focused and sharp and I have more energy.
♥
Look Younger After Only One Session in an Infrared Sauna & Improve the Quality of Your Skin from Head to Toe with Sauna Therapy Two Times Weekly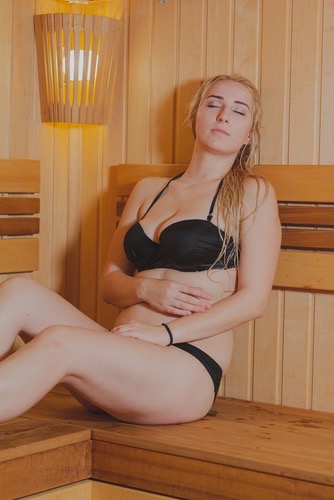 Infrared saunas offer a wonderful bonus for the skin: they help improve skin tone and reduce signs of aging by stimulating better circulation, blood flow, and increased collagen production – all of which improve the look of your skin. The increased circulation, elimination of toxins, and flushing out of cellular debris enhance overall skin health, giving it a more radiant appearance, without a trip to local beauty supply store!
Whenever I do a photo session, or I'm giving a motivational talk or appearing on a TV talk show locally, I always make sure that I've taken an infrared sauna about 3-6 hours before because it always puts a vibrant, radiant glow on my skin so minimal make-up is required to be camera-ready. If you want the same healthy glow to your skin... no matter your age, a glow that no make-up artist can duplicate, and make your skin not only look years younger, but rejuvenate more and more with every sauna session, then you will want to have your own personal Transcend Infrared Sauna in your home to use whenever you wish.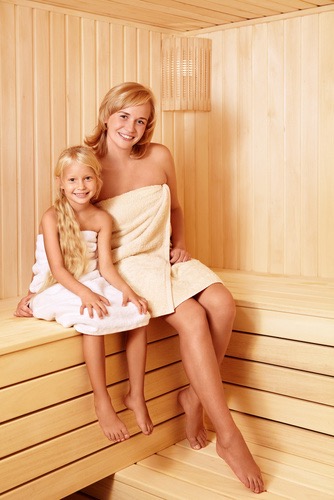 People often ask me how I have such thick, long, healthy, and shiny hair. My answer is always the following: The Transcend Infrared Sauna is the best place to condition and beautify your hair and also stimulate hair growth. Because the sauna increases blood flow all over your body, including your head, you will find that your hair quality improves. Once a week, I also put coconut oil on my hair in the sauna because this is when the heat opens up each hairs' cuticle and the moisturizing coconut oil is more readily absorbed. I usually clip up my hair and put on a shower cap to increase the humidity inside the cap and open up all of my hair shafts. When you complete the sauna session, wash your hair as usual, but make sure to end with a cold water rinse to close up the hairs' cuticles and better reflect the light. This results in shiny, lustrous, beautiful hair, especially if done on a weekly basis.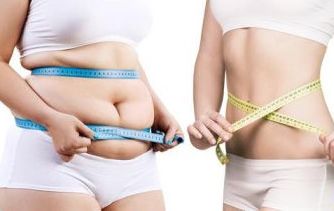 The calorie burning effect of infrared sauna therapy is one of the most sought after benefits. Infrared saunas are able to increase your body's core temperature in a manner similar to working out. You can burn between 400 to 600 calories in a 30-minute session, which has led to the use of infrared saunas in weight loss programs.
Having your own personal infrared sauna will be your godsend, if losing weight is of interest to you — as this it will help you lose weight more easily and keep it off, . And all you are doing is sitting or lying down in the sauna. I often listen to music or books on tape while taking my saunas.
If you or someone you know are bothered by cellulite, you will be amazed at how using this Infrared Sauna reduces the persistent subcutaneous fat causing dimpling of the skin, especially in women's hips and thighs. This is because each sauna session stimulates the circulation and improves blood flow. And combined with exercise and a healthy, whole-food diet, you have an unbeatable combination. You'll see wonderful, salubrious changes in your skin tone in no time at all!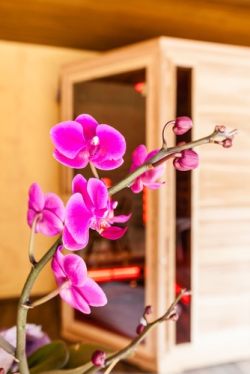 For more info on Healing with Heat Therapy, click HERE. 
Now let's delve into the myriad ways you will benefit from having your own personal Infrared Sauna by High Tech Health in your home or office. Treat yourself to a sauna for an early Christmas present, an early or belated birthday gift, a present for your entire family to keep everyone healthy, or a way to heal your body from head-to-toe.
♥ Neighborly Creative Joint Purchase: If it's too pricey for your pocketbook right now to get one just for you, but you still want to take advantage of this spectacular limited-time sale

saving you $500

, invite one or more friends to chip in together for this purchase and you can all share the sauna. Find a few neighbors on your block to join you so it's convenient for everyone. You could keep it on your covered backyard deck or in someone's easy-to-access garage. The price will not be this low again for at least 12 months and maybe never again!
♥
Now is the Best Time to Get An Infrared Sauna & Save:
Now is the time to take advantage of this AMAZING offer! 
Use my name as your CODE ("Susan Smith Jones") to get this substantial $500 discount. To order now, call:
1-303-413-8500 (MT - 8 - 5)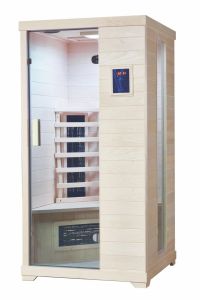 ♥
Signs and symptoms that you may have chemical and/or heavy metal toxicity:
•
Systemic pain / general discomfort
• Digestive problems
• Night sweats
• Cold hands and feet
• Dark circles under the eyes
• Chemical sensitivity
• Persistent sadness // loss of interest in life
• Tremors
• Fatigue
• Inability to lose or gain weight
• Rashes
• Candida
• Headaches
• Cellulite
• Muscle and joint pain
• Nervousness // feeling of instability
• Allergies
• Brain fog // poor concentration
• Hair loss
• Low body temperature
• Inability to sleep deeply and soundly
• Easily agitated
• Depressed and quick to anger
• And so much more!
At Risk in a Toxic World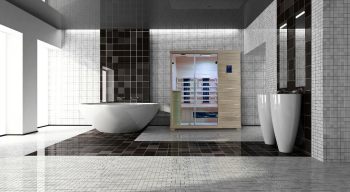 ♥

Money-Back Guarantee:

You have nothing to lose. High Tech Health in Boulder, CO is so confident in their superior quality saunas that they guarantee your complete satisfaction. If you are not happy with your Infrared Sauna for any reason, you may return it any time within 30 days of receipt for a full refund, no restocking or other hidden fees.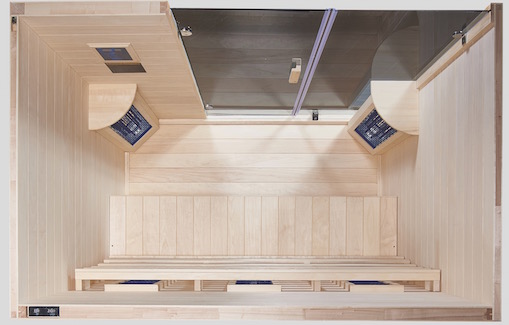 ♥ Their Pledge to You: High Tech Health Far Infrared Saunas are recommended by more doctors and health care practitioners than any other brand. Why? Their detoxification knowledge and experience as well as their commitment to total product quality. They use only hypoallergenic materials coupled with exclusive features such as their fresh-air intake fan and triple antifield heaters. Their state-of-the-art heaters are specifically designed for optimal detoxification and are covered by a 5-year warranty. They are dedicated to providing you the most exceptional far infrared sauna in the world -- and your satisfaction is guaranteed. It's the only sauna I would ever recommend and use personally and my #1 health and vitality treatment.
Click HERE for additional reading on why you don't want to miss out on this opportunity to

save $500

and how using an Infrared Sauna will help you to ...
♥
Cut off a cold or the flu at the pass
♥
Look younger, no "beauty creams" required
♥
Drop extra weight effortlessly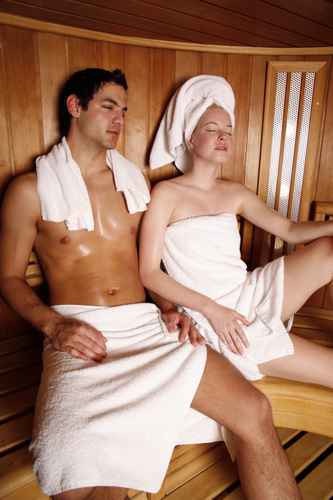 Our bodies have become virtual dumping grounds for hundred of thousands of toxic compounds that invade our air, water and even the soil in which our food grows. Today more than 77,000 chemicals are in active production in this country, and more than 3,000 chemicals are in our food supply.
The EPA estimates that our bodies cannot metabolize over 20,000 of these chemicals. So what happens to them? These toxic substances are stored in fat cells throughout our bodies where they continue to accumulate. In fact, studies indicate that most of us have at least 400 to 800 chemical residues stored in the fat cells of our bodies.
Together, these chemicals and heavy metals create a situation of chronic toxic overload. As these toxins build up, they can cause enzyme dysfunction and nutritional deficiencies, create hormonal imbalances, damage brain chemistry, and can even lead to cancer and other debilitating chronic illnesses.
So What's the Solution to Toxic Overload?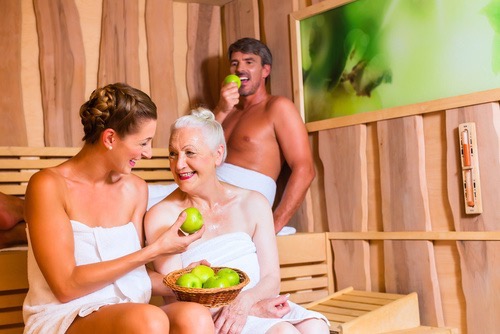 Our level of toxic exposure far outstrips our body's natural elimination mechanisms. To stay healthy and strong in this chemical-ridden world, it is essential to help the body with its removal of harmful waste products.
Click HERE to read my article on

Environmental Chemicals: Their Sources & Harmful Effects

.
The solution — regular, effective, whole-body detoxification. Far infrared sauna therapy boosts the body's ability to detoxify, leading to significant and lasting health benefits.
In fact, use of the High Tech Health Far Infrared Sauna is recognized worldwide by medical doctors and health practitioners as the most effective method of removing both chemical and heavy metal toxins from the body.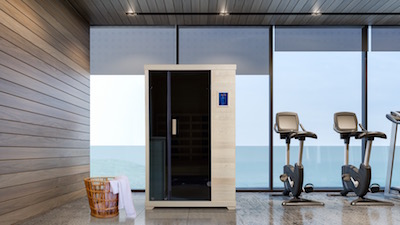 This is only a brief summery of the health benefits of infrared sauna therapy. For more details,

click HERE

to read my article.
♥

Enhanced Immune Health:

Each far infrared sauna session causes a brief, beneficial increase in body temperature, which improves immune system health by boosting production of infection-fighting white blood cells and killer T-cells.
♥
Improved Cardiovascular Conditioning:
Medical research shows that regular use of a far infrared sauna may be as effective for cardiovascular conditioning as exercise. As the body heats up, it cools itself by sending blood from the internal organs to the extremities and the skin, thus increasing heart rate, cardiac output and metabolic rate.
♥
Stress Relief:
High daily stress levels put constant strain on the body's nervous system and can contribute to chronic disease. The far infrared sauna helps to reduce physical stress by boosting circulation and triggering the production of endorphins, the "feel good" hormones.
♥
Weight & Cellulite Control:
  Toxins can play a significant role in preventing us from losing weight as well as gaining unwanted weight. The sauna is also quite effective at dealing with cellulite when combined with massage therapy and nutrition.
♥
Recovery & Pain Relief:
  By dilating blood vessels, infrared heat increases blood circulation to injured areas, speeding up the healing process and relieving pain.
100% Premium Poplar Wood Makes the High Tech Health Far Infrared Saunas the Best Ones Available in the World?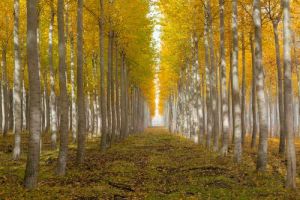 ♥
100% Premium Poplar Wood:
There's no plywood, fiberboard or other woods in the popular infrared saunas made by High Tech Health (HTH) in Boulder, Co. They buy the highest quality Poplar in the world (see these trees in the photo to the left) directly from the top mills in Europe. These mills have a long tradition of producing wood for the finest craftsmen. Their wood is dried using a time-tested combination of kiln drying and air drying to produce the perfect sauna wood.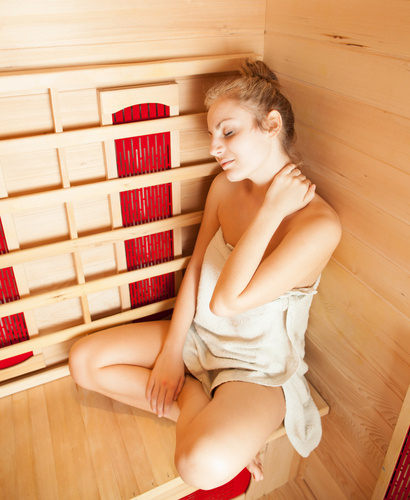 ♥
Perfect for Detoxification:
Essential to detoxification is an environment free from toxins, and HTH knows better than any other company how important it is to make a clean and safe product. From their beginning nearly 25 years ago, they developed their products to enable even the most severely environmentally ill people to detoxify.
Critical to detoxification is a poplar wood sauna because it has no wood odor and it is the most non-toxic of woods. The strong wood odors of cedar and other woods do not dissipate much with time and contain terpenes, a group of unsaturated, aliphatic cyclic hydrocarbons. Those terpenes are lung irritants that place an extra burden on the body's detoxification pathways and can promote the development of allergies.
Most other sauna companies use plywood because it's less expensive and they don't care about excellence the High Tech Health (HTH) does. HTH never uses plywood or any other engineered wood. These off-gas significant amount of formaldehyde, which is a carcinogen.
♥
Maximizing Comfort:
Beyond detoxification, poplar wood makes for a much more comfortable sauna. The strong odors of cedar and other woods end up being a constant distraction when you want to relax in your sauna and so they only use 100% poplar, even hidden inside the walls. Poplar also makes the best benches because it does not splinter the way cedar does. Even the traditional Scandinavian saunas, the very best ones will have poplar benches for this reason.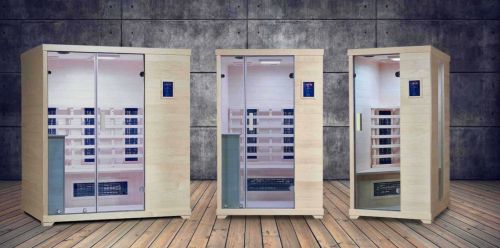 ♥

Magnetic Fields:

Other infrared saunas are the highest EMF exposure you could have in your home. EMF is the magnetic fields and electric fields given off by every product that uses electricity. Infrared saunas have some of the worst EMF because their heaters have a large amount of electricity flowing through them in very close proximity to the human body.
♥

How EMF Affects the Body:

EMF induces voltage-gated calcium channels in our body's cells to flood the cell nucleus with calcium ions. This unnatural effect results in significant production of free radicals and oxidative stress, especially in brain and heart tissue where cells have the highest concentration of voltage-gated calcium channels. That leads to single and double DNA strand breakage, sleep disruption, breakdown of the blood-brain barrier, and other problems related to oxidative stress.
♥

Triple Antifield Heaters:

The HTH designed and uses only Triple Antifield Heaters in their saunas. They are the only infrared sauna heaters that mitigate ALL EMF, including both electric fields and magnetic fields. The end result is negligible EMF exposure making it the lowest EMF infrared sauna you can buy and one of the lowest EMF electrical products in your home.
♥

The Only Properly EMF-Tested Heater:

It is the first and ONLY infrared sauna heater to be third-party tested to locate and document the HIGHEST electric field and HIGHEST magnetic field present, making it the most trusted infrared heater available. Nothing else comes close. The next best heater on the market has third-party testing that does not identify any maximum levels from the heater, and does not even test for electric fields.
Other Stellar Features of the HTH Far Infrared Saunas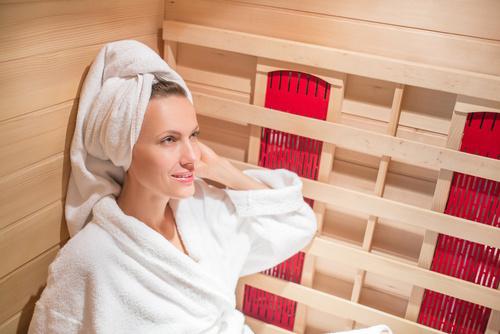 ♥

Hypoallergenic:

As the leader in hypoallergenic saunas since 1997, they have been producing hypoallergenic far infrared saunas since before most manufacturers came into existence. No other sauna has proven to be more hypoallergenic or better for your health.
:::

All poplar construction which is found to be non-toxic by both researchers and the thousands of past and present HTH customers, some of whom are the most chemically sensitive.
:::

Poplar emits none of the strong wood odors or unsaturated, aliphatic cyclic hydrocarbons (lung irritants) emitted from woods such as cedar, spruce, pine, or basswood.
:::

No plywood, particleboard, or other material known to significantly emit formaldehyde (a carcinogen) is even used in a HTH sauna.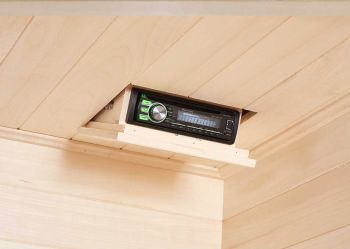 ♥

Patented Triple Antifield Heaters:

They design their own state-of-the-art heaters so that you can have the best technology for the healthiest sauna experience. The wavelengths and intensity of the far infrared rays emitted by their heaters have been carefully engineered for absorption and maximum health benefit. Their saunas do not produce the harmful infrared wavelengths.
♥

Fresh Air Fan:

This HTH exclusive feature maximizes oxygen and minimizes carbon dioxide in the cabin. In the enclosed space of a sauna, carbon dioxide levels do rise rapidly and it is important to keep the body in balance to maximize the body's ability to detoxify itself. Without a fan, the stuffy air in other saunas can be uncomfortable and contribute to a feeling of claustrophobia.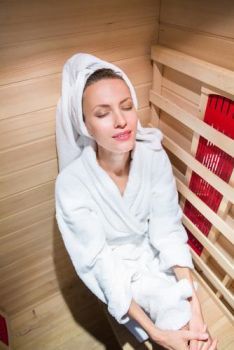 ♥
Simple Two-Person 45-Minute Installation:
You will marvel at how easy the HTH sauna is to install. Simply latch each wall panel to the base and to the adjoining walls. The ceiling then fits snugly on the top to create a solid, sturdy enclosure. Within just 45 minutes, installation should be complete -- leaving you free to enjoy your new HTH Far Infrared Sauna. When I put my last one together as a surprise gift for a friend, her 12-year-old son helped me and we did it in 35 minutes.
What Are You Waiting For?
While you read, listen to music, meditate, nap or simply breathe deeply in the soothing heat of the HTH Far Infrared Sauna, your body is eliminating dangerous toxic chemicals and heavy metals while boosting cardiovascular function and immune system health. Your body is burning excess calories, you are losing cellulite, your skin is being deeply cleansed and beautified, and you end each session feeling, warm, relaxed, and rejuvenated.
Your key to improved, radiant good health is just a phone call away—they are ready to answer any questions you may have and discuss your unique health goals today in a free, personalized consultation. They can provide additional details that you may not have read here or in any of my links.
_______________________________________
You'll get $500 off when you purchase of 1-, 2-, or 3-person Transcend Far Infrared Sauna—the best saunas in the world.
This substantial savings of $500 only works using

my name as a code (Susan Smith Jones)

and the expiration date will not be extended.
What are you waiting for? You deserve the very best of health. I wouldn't be without my Infrared Sauna. Once you start using it, you will wonder how you ever survived without it. After just the very first session, you will feel more relaxed, rejuvenated and robust.
1-800-794-5355 (MT - 8am - 5pm)
1-303-413-8500 (MT - 8am - 5pm)
_______________________________________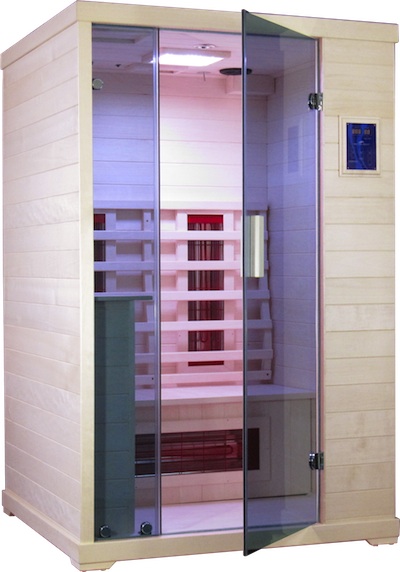 ♥

And when I use my HTH Sauna, I always take in with my a quart of freshly-made, delicious, purified, clean and nourishing alkaline water that I make in my kitchen from my Ionizer Plus device. Also made by High Tech Health, this device is indispensable in my healthy living kitchen; it's the very best and freshest alkaline water for you and your pets. I use this perfect pH water for drinking throughout the day and for all food recipes, and I've had the same device for over 20 years. In the long run, it comes out to being only 14 cent per gallon.
Use my name ("SSJ") as the code and

get a $300 discount when purchasing the

Ionizer Plus

. This means that if you purchase for yourself or someone else -- a HTH Transcend Far Infrared Sauna and an Ionizer Plus, 

you will save $800.
♥

To read my article on how alkaline water helps to heal the body, click HERE.
♥

On the radio program, This Week in America with host Ric Bratton, I discuss the topic of Rejuvenation in a Glass of Water. In our lively discussion, I cover the meaning of pH balance, how to identify if you have Metabolic Acidosis (most people have this condition and don't even know it), all the ways you'll benefit by drinking freshly-made, purified, clean alkaline water, and surefire tips to heal with an alkaline diet, mindset, and way of living. To listen now, click HERE.
♥

If you purchase a HTH Far Infrared Sauna as well as an IONIZER PLUS, you will save a total of $800. Scroll down to learn more about this salubrious alkaline water you can make in your kitchen for pennies.
Your health depends on it. No more excuses. Choose to be the healthiest you can be and take charge of your well-being. Both of these healthy living products can be an early gift for the holidays so you can jump-start or upgrade your personal health program and begin the New Year healthier and more rejuvenated than ever before!
An Investment in Your Health is the Best Investment You Can Make!