Younger Skin & Lips in 3 Days
Here's some valuable information on the NEW
Vital Reaction

MINI PORTABLE Inhaler

+

how H2 helps Neurodegeneration, Oxidative Stress & Inflammation
How would you like to have younger-looking, more hydrated skin and lips in just three days? You can and it only takes about three minutes a few times a week to improve the quality of your skin/lips.
For about eight months I have been using the indispensable

 

Vital Reaction (VR) Dermal Hydrogen Therapy Device. It's a mister about the size of your index and middle fingers together (in other words, very small) and you can use it anywhere, anytime in the morning, during the day, or at nighttime before applying your evening moisturizer. Sometimes I'll use it 2-3 times a day for three minutes each session if I am preparing for an upcoming photo session or an appearance on a TV talk show so my skin looks its best — radiant, hydrated, and youthful.
I first learned about this skin rejuvenation secret on a trip to Japan not long ago where I was giving a presentation on

 

High-Level Wellness

 

to a group of business people. Some of them were younger than I was and some were older, but they all had one thing in common.

 

They all had beautiful, youthful skin whether they were male or female. So at the end of my talk, I asked them what they do for their skin and most of the women and some of the men pulled out their small

 

Hydrogen Dermal Therapy devices

 

from their briefcases or handbags. After the talk, I met with several of the participants for a meal and they all talked to me more about this simple therapy of dermal misting. And they also told me that

 

they all take molecular hydrogen tablets dissolved in water daily and use molecular hydrogen inhalers each day to keep them healthy and youthful. I told them that I, too, use a

 

7% molecular hydrogen inhaler and take the molecular hydrogen tablets, both by the Vital Reaction Company in Boulder, CO, but I would now also start using a molecular hydrogen dermal mister.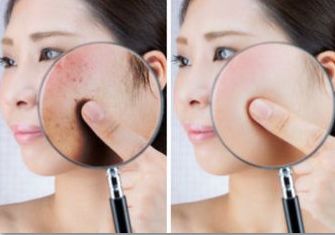 So while this is a beauty and vitality secret of most women and men in Japan starting at young ages, nowadays countless TV and movie celebrities who always want their skin to be young-looking and healthy have embraced this hydrating and healing secret.
What could be easier than misting your skin with a scientifically proven healing, antioxidant-rich molecular hydrogen mist for a few seconds?
This easy-to-use device/mister utilizes ultrasound to create a water vapor mist with molecules less than 3 microns in size.
 

Simply create hydrogen-rich water using the

 

VR Molecular Hydrogen Tablets

 

(they are available at the VR telephone number below), and add the hydrogen rich water to the dermal therapy device's reservoir.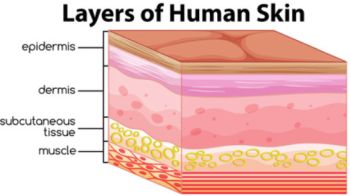 Their devices atomize the hydrogen water and spray it out in an ultra-fine nano mist, yielding over 200 ppm molecular hydrogen gas, which is so healing and rejuvenating for the skin and lips! Normal skin cells range from 25-40 microns in size, so the VR ultra-fine nano mist delivers the antioxidant power of molecular hydrogen several layers into the dermis.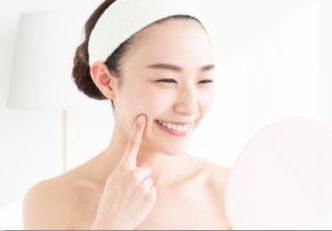 Much of skin aging
 

is driven by free radicals.

 

Free radicals are toxic, highly reactive compounds. They cause direct damage to the proteins, causing abnormal protein cross-linking. These abnormal protein linkages are the direct cause of skin aging, and even UV damage induced skin cancer.
The bad news is that as we age, natural antioxidant production starts to decline. We're also constantly bombarded by external sources of free radicals such as UV radiation, air pollution, alcohol, tobacco, processed foods, stress, and more.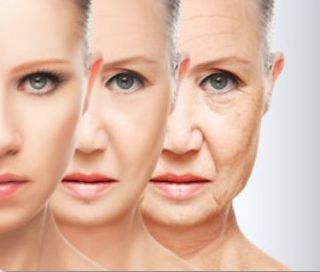 When our natural antioxidants can't keep up with the rate of free radical production, it results in a state called

 

oxidative stress, the root cause of aging and most chronic disease.
I use my

 

VR Dermal Hydrogen Therapy Mister

 

most mornings and have seen all of the very positive results mentioned below. It is also very relaxing to use. When I travel, I always take it with me.

 

Everyone I know who uses this simple, efficacious therapy 3-5 minutes a few times a week (you can use it anytime day or night!) all see these positive results.

 

It's a no-brainer! If you want to beautify your skin and look younger . . . no matter your age, you will want to get this cost-effective mister.
In just three days, you will begin to see a very positive difference in your skin's vibrancy. I use it on my face, neck, décolletage, back of my hands, forearms, and anywhere I have a wound or inflammation such as bags under my eyes.
For the skin, molecular hydrogen therapy has been shown to: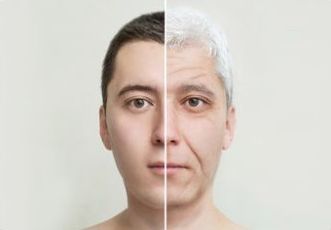 •

 
Prevent wrinkle formation
•

 

Prevent UV damage to skin cells
•

 

Prevent photo-aging of skin cells
•

 

Improve skin hydration and blood flow
•

 

Improve wound healing times
•

 

Decrease inflammation
To learn more about the benefits of hydrogen for skin or to purchase the

Dermal Hydrogen Therapy Device

,
call Vital Reaction in Boulder, CO:



(720) 464-5733


(M - F • 8 - 5 MT)
PROMO CODE: Susan20
Susan20 (in all caps) is the code I use to get a 20% DISCOUNT and FREE Shipping when I purchase the Molecular Hydrogen Tablets and extra VR Dermal Hydrogen Therapy devices/misters to give as gifts to

 

both men and women.
I also take and highly recommend the VR Molecular Hydrogen Tablets daily (you simply drop a tablet into water and when it dissolves in a few seconds, drink it down) and use the
MINI Portable Inhaler
. But this simple VR Dermal Hydrogen Therapy Mister has made a noticeable, positive difference to my skin's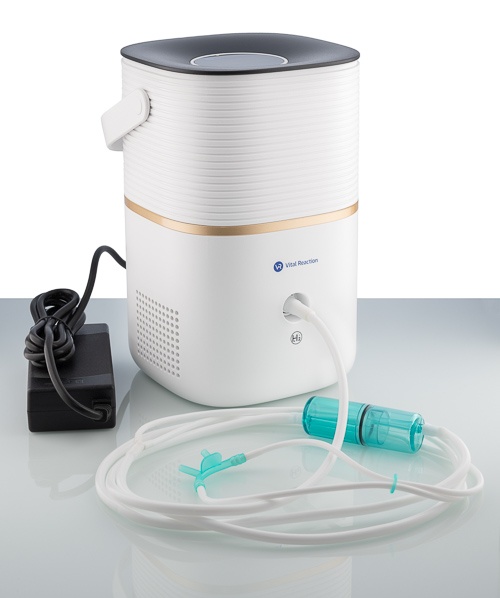 radiance and youthful appearance, and h
ealing capacity if I get a bruise, cut, or wound. And as mentioned above, it's perfect for people of all ages, from babies to seniors and all men and women in-between.
Remember to use the code 

Susan20

 to get a 

20% DISCOUNT

on all of the products by Vital Reaction — the Dermal Mister, Molecular Hydrogen Tablets & the 2% and 7% Inhalers along with the afforable H2 MINI Portable Inhaler.