BREAST CANCER Healed: How Taking Infrared Saunas Saved A Life

Taking Infrared Saunas Healed Breast Cancer & Restored Vitality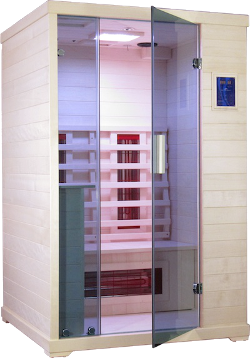 Here is an amazing testimonial from Kelly, who was diagnosed with Stage 3 metastasized breat cancer in 2013. You will see how using the Transcend Far Infrared Sauna detoxified her body and saved her life. It also helped her lose weight and restored her enthusiasm for life.
• To learn more about the healing benefits of taking infrared saunas, please click HERE.
• To read about all the toxic chemicals in the environment and how taking infrared saunas and drinking Ionizer Plus Alkaline water heals and detoxifies, please click HERE.

Get a $500 Discount on a Transcend Infrared Sauna
To get a $300 discount on an Ionizer Plus Ultraviolet Electrolyzer Alkaline Water System for your kitchen and a $500 discount on a Transcend Infrared Sauna for your home, call High Tech Health:
800-794-5355 MT