Superfoods for Salads, Smoothies & Juices

Make Friends with SUPERFOODS
 
To read my article in Unity magazine, Superfoods for Super Health: Five Nutritional Powerhouses that Pack Lots of Punch, please click HERE.
 
To read my article Susan's Seasoning Suggestions for Common Foods, click HERE.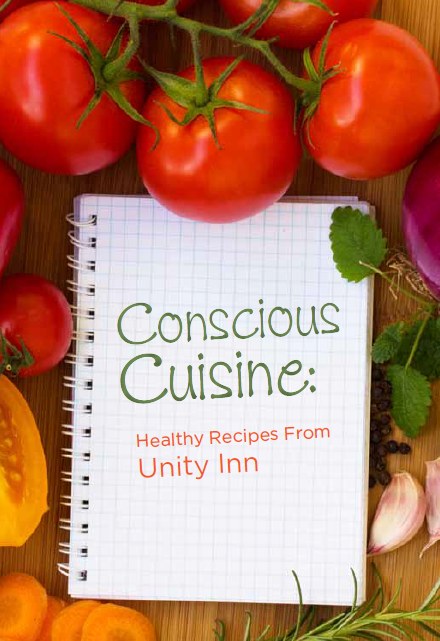 To sign up for my popular, empowering monthly Healthy Living Newsletters that the general public never sees, click HERE. It only takes about 15 seconds and every month, you'll get a special information-packed newsletter from yours truly. And as a gift when you subscribe, you will receive, among other things, a copy of the color cookbook, CONSCIOUS CUISINE, which incorporates photos of the recipes, positive affirmations, and nutritional information on the different recipes' ingredients. This book is revered worldwide.
---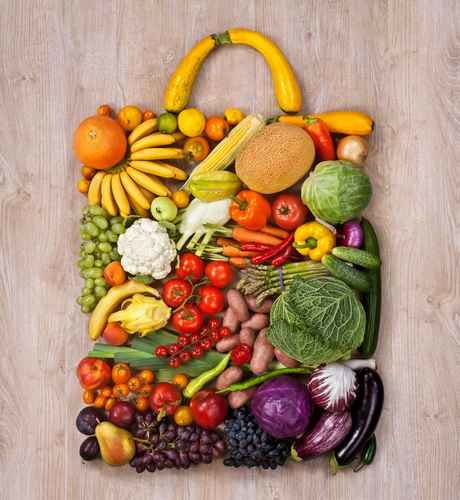 Are you ever at a loss for what to add to dishes to make them healthier? If you're making colorful salads, blending smoothies, or making fresh juices, what can you add to make them all different and satisfying, more nutritious, and scrumptiously delicious? Well, here's a list of some of my favorite superfoods that I often incorporate into salads, juices, and smoothies along with many of their healthful benefits. See how many of these gems-of-nature you can include in your recipes.
Almond: Helps in brain development; regulates cholesterol levels; fortifies the heart; improves skin complexion
Cucumber: Regulates body temperature; essential part of skin care; regulates blood pressure; promotes hair growth
Mint: Relieves respiratory disorders; improves skin conditions; reduces cancer risk; breath freshener; antibacterial properties
Aloe Vera: Cleans the digestive system; natural laxative; promotes weight loss; strengthens teeth and gums
Date: Helps cure intestinal disorders; increases stamina; fortifies the heart; relieves hangover symptoms
Orange: Lowers blood pressure; disease-fighting antioxidant; helps maintain strong bones; reduces cancer risk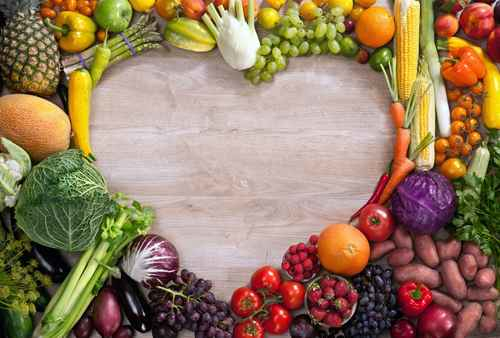 Apple: Reduces cancer risk; aids in liver detoxification; settles an upset digestive system; fights the effects of aging of the brain
Flaxseed: Balances hormones; stabilizes blood sugar levels; regulates cholesterol levels; promotes fertility
Parsley: Promotes a healthy immune system; helps prevent heart disease; strengthens the nervous system; reduces cancer risk
Banana: Reduces menstrual pains; settles an upset digestive system; reduces hangover symptoms; lowers the risk of kidney cancer
Ginger: Aids in the treatment of allergies; prevents and treats cold and flu; lowers cholesterol; aids in digestion
Romaine Lettuce: Reduces the risk of stroke; improves muscle strength (potassium); stimulates fat burning; lowers blood pressure
Beet: Helps maintain strong bones; lowers blood pressure; aids in production of sex hormones; reduces cancer risk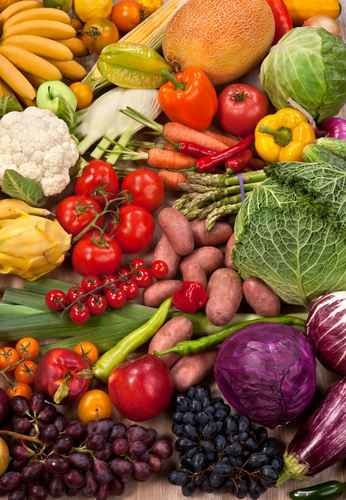 Pineapple: Helps maintain strong bones; strengthens teeth and gums; aids in digestion; prevents and treats the common cold
Spinach: Helps bone maintenance; lowers blood pressure; protects against eye diseases; reduces cancer risk
Carrot: Reduces cancer risk; improves vision; helps clear acne; reduces the risk of stroke
Goji Berry: Improves eye sight; promotes a healthy immune system; supports liver and kidney functions; reverses effects of aging
Strawberry: Fights inflammation; reduces cancer risk; helps maintain strong bones; lowers blood pressure
Cayenne: Aids in allergy treatment; helps the entire digestive system; reduces the risk of stroke; strengthens the teeth and gums
Kale: Helps maintain strong bones; lowers cholesterol; aids in liver detoxification; reduces cancer risk
Vanilla Bean: Disease-fighting antioxidants; potent aphrodisiac; reduces cancer risk; soothing and sorporific
Celery: Promotes a healthy immune system; lowers blood pressure; lowers cholesterol; reduces cancer risk
Turmeric: Reduces cancer risk; stabilizes blood sugar levels; aids in liver detoxification; natural pain reliever
Watermelon: Lowers blood pressure; disease-fighting antioxidants; helps prevent heart diseases; reduces cancer risk
Chia Seed: Helps maintain strong bones; age-defying antioxidants; lowers cholesterol; promotes weight loss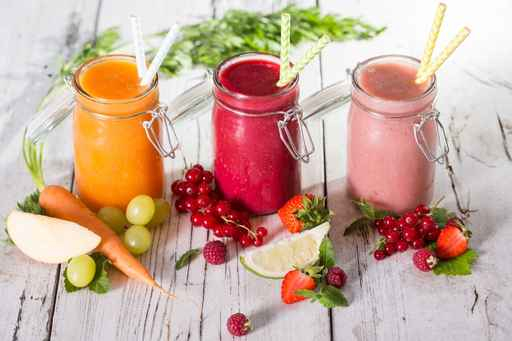 Lemon: Antibacterial activity; removes wrinkles and blackheads; reduces mental stress and depression; helps to break fever
Wheatgrass: Boosts energy; promotes a healthy immune system; lowers blood pressure; prevents graying of hair
Coconut: Antibacterial activity; relieves hangover symptoms; natural isotonic beverage; boosts energy and metabolism
Maca: Increases libido; supports endocrine functionality; improves female fertility; reduces mental stress and depression
Cashew: Reduces colon cancer risk; reduces tryglyceride levels; builds strong bones; keeps hair and skin youthful; lowers risk of gallstones; lowers blood pressure