True Radiance: 10 Simple Steps to Age Gracefully, Healthfully, Happily & Peacefully
TRUE RADIANCE—10 Simple Steps to Age Gracefully, Healthfully, Peacefully & Happily
A Radio Interview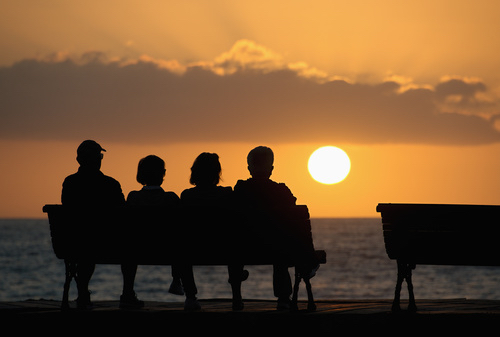 Mark Twain tells us that... Age is an issue of mind over matter. If you don't mind, it doesn't matter. We all age, but do we need to look like we're aging? I don't think so. We have the power within us, and with a few simple lifestyle tweaks, to slow the aging process — look younger and feel healthier with each passing year.
With over 30 years research on longevity, high-level wellness, and anti-aging, I have gathered the best tips from around the world on how to truly enjoy the second half of your life. And for younger folks, these suggestions will even put more pizzazz into your 20s, 30s, and 40s.
On the national radio show, This Week in America, with host Ric Bratton, I share 10 effective, life-enriching tips to naturally slow down aging and create your best life.
One of the tips I discuss is about the healing power of gratitude. Regardless of the circumstances of your life or the losses you've suffered, gratitude can help you. When you find one thing, however small, to be thankful for and you hold that feeling for as little as 15 seconds, many subtle and beneficial physiological changes take place in your body:
Stress hormone levels of cortisol and norepinephrine decrease, creating a cascade of beneficial changes such as an enhanced immune system;
Coronary arteries relax, thus increasing the blood supply to your heart;
Heart rhythm becomes more harmonious, which positively affects your mood and all your organs;
Breathing becomes deeper, thus increasing the oxygen level of your tissues;
And so much more!