SLEEP: Tips for Getting the Best Sleep EVER
Susan
Fri, 09/22/2023 - 15:16
Blog Tag
Catch Plenty of Zzzzs: Tips to Sleep Like a Baby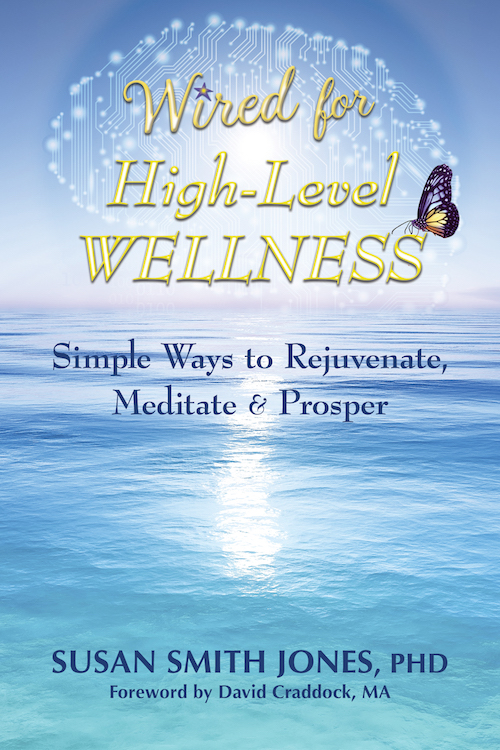 Is your sleep at night fitful? Do you long to be able to sleep through the entire night and wake up refreshed and eager to start the new day? If you answered "Yes," you've come to the right place. For more detailed information on the ABCs of Restful, Deep Sleep Every Night — getting the best sleep even after you wake up to use the bathroom and ways to fall asleep easily, as well as how to heal the body from head to toe and create a more balanced, healthy and happy life, please refer to my beautifully illustrated book, Wired for High-Level Wellness: Simple Ways to Rejuvenate, Meditate & Prosper.
Here's an excellent webinar by Michael Donaldson, PhD on MELATONIN: Beyond the Sleep Aid and the many ways this antioxidant benefits the body including cancer reduction.
The Healing Benefits of Sleep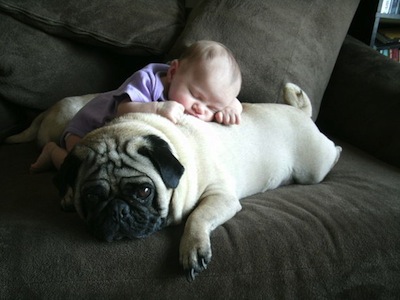 There is nothing more restorative for the body than getting ample sleep night after night after night (or day after day if you work at night and sleep in the daytime). A good night's sleep is one of the most important parts of a wellness lifestyle and an essential component of being vibrantly healthy. Sleep is when we reset our appetite control and pain control. Sleep is when our energy regroups for the day to come. Below you will learn about some of my favorite tips for daily, restorative sleep, including my favorite mattress, hydrating water, heat therapy, the best superfood, and more.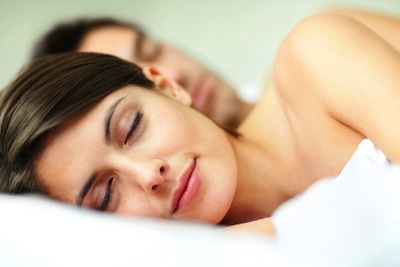 The costs of sleep deprivation are irritability, falling asleep at work, wavering attention, and not fully processing the outside world. Tension, physical or psychological, keeps us from relaxing sufficiently to fall asleep. People are literally taking their worries to bed. Learn techniques for coping with stress and "winding down" before bed. Relaxation techniques such as deep breathing, stretching, and meditation are very helpful. Regular exercise is also a terrific way to help you sleep better. But don't exercise right before you are about to go to bed.
Lack of sleep undermines your body's ability to deal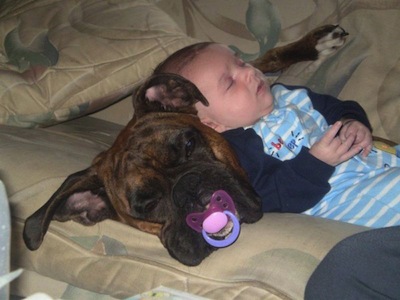 with stress. Research suggests that even one or two nights of sufficient sleep (experts recommend eight hours) can lower levels of the stress hormone cortisol more than a number of other stress management techniques combined. Granted, stress often interferes with sleep, but do your best to increase your chances of getting quality sleep by avoiding caffeine after noon, establishing a regular bedtime and wake-up time, and doing something relaxing in the hour before bedtime (no electronic devices!).
Here's a tip to remember: Don't associate the bed with wakefulness. If you can't sleep, get up and read a book, knit, watch television, or write in a journal until you feel sleepy. Avoid sleeping pills and alcohol. On the link above, I write about some of my favorite natural, effective, herbal remedies to help with getting deep sleep.
Need to Lose Weight?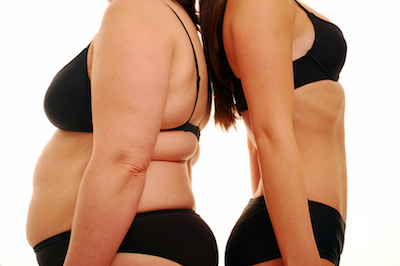 Sleep plays a major role in glucose metabolism and neuroendocrine function. Research shows that getting a good night's sleep is a critical part of losing weight. In a 16-year study involving 70,000 women, researchers found that women who slept five hours per night were 32% more likely to experience major weight gain (an increase of 33 pounds or more) and 15% more likely to become obese, compared to those who slept seven hours a night.
"Sleeping less may affect changes in a person's basal metabolic rate (the number of calories you burn when you rest)," says lead researcher Sanjay Patel, MD., of Case Western Reserve University.

In Hong Kong, researchers found that children who did not get sufficient hours of sleep were more likely than their well-rested peers to be overweight.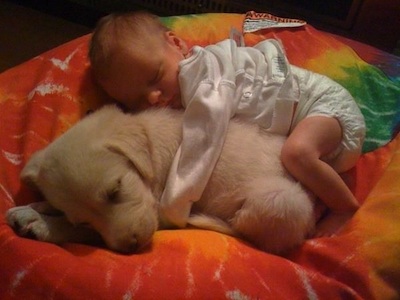 It's possible that reduced sleep means adults and kids are tired and therefore less likely to exercise. There is also some evidence that lack of sleep produces changes in levels of satiety and the hunger hormones leptin and ghrelin, according to Brown University Professor of Psychiatry and Human Behavior Mary A. Carskadon.
Too little sleep also makes you hungry, especially for calorie-dense foods, and primes your body to hold on to the calories you eat. It also boosts your insulin levels, which increases the risk of heart disease and diabetes.
So if losing weight is one of your goals, make sure that you make getting enough sleep a nonnegotiable daily practice in your life. And here are some more surefire tips to help you sleep like a baby.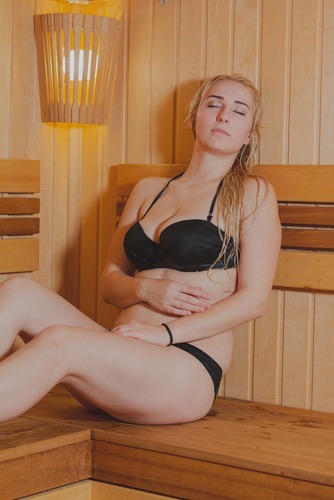 Heat Therapy for Sound Sleep
Soak in a hot bath or use a sauna or jacuzzi 60-90 minutes before bedtime. As your body cools down from being internally heated up, this will increase the release of melatonin, which, in turn, helps provide deep sleep. I always get my best and deepest sleep when I've taken an infrared sauna 90-120 minutes before bedtime. It's like the ultimate, surefire sleep remedy and it works like magic. To get more information on, or to purchase the sauna that I use and the only one I highly recommend for everyone, Transcend Life Infrared Sauna, please call: 800-794-5355 (US & Canada) or 303-413-8500 (Intl), both MT. Ask any questions you may have. Use my name (SSJ) as a code and get a $500 discount.
Alkaline Water for Sound Sleep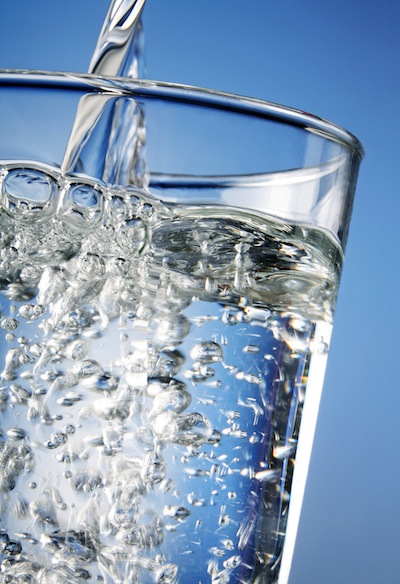 If your body is too acidic, it makes it more difficult to lose weight and get sound sleep. That's one of the reasons I drink purified, alkaline water every day. The most essential element in nutrition is water. Depending on the source, water almost always contains valuable minerals such as calcium, magnesium, and potassium. The Ionizer Plus® Water Electrolyzer, which I've used for 20 years, concentrates the minerals present in your water. In the process of doing so, it makes both the water and the minerals more bioavailable and easily absorbed. Drinking this delicious water has the effect of improving the digestive system and, in fact, the company guarantees that it will help solve digestive problems within 30 days, or your money back. Reducing the acidity with this alkaline water will also help you sleep more deeply. Countless clients and friends of mine have told me this and I see it in myself and my family, too.
This advanced ionizer/water purifier filters the tap water and removes all impurities, including arsenic. Then the water is treated with ultraviolet for disinfection. Next, it enters an electrolysis chamber where it is treated with a precise direct current that divides it into two distinctly different types of water, alkali-ion and acidic-ion. The resulting water permeates the body quickly and efficiently. I would not be without my Ionizer Plus. I use the alkaline water for drinking and using in my food recipes, and I use the acid water for all of my plants and for special skin rejuvenators.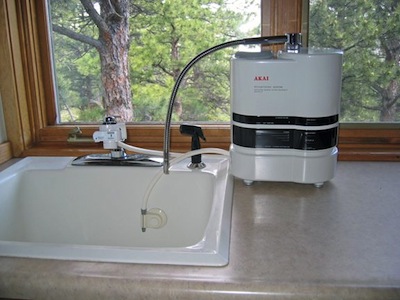 Here's one my favorite ways to drink the water. I put a cinnamon stick in my glass of this delicious, alkaline water. That's right! Cinnamon is a medicinal culinary spice that balances out your blood sugar level and also reduces indigestion, gas, and an upset stomach; it lessens inflammation; and it helps to reverse aging. It also lends a wonderful flavor note to the already delicious taste of the Ionizer Plus water. One cinnamon stick lasts for about 2 days. Then throw it out or put it in the soil in your garden. I transfer this one cinnamon stick from glass to glass and bottle to bottle of water. You will love this simple, inexpensive way to flavor your water and also reap some extra health benefits.
To get more information on, or to purchase the one that I use and the only one I highly recommend for everyone, Ionizer Plus from High Tech Health, please call: 800-794-5355 (US & Canada) or 303-413-8500 (Intl), both MT. Get all of your questions answered. Use my name (SSJ) as a code and get a $300 discount.