Using Culinary Spices, AquaBotanicals, Herbs, Vitamins & Olbas to Strengthen Immunity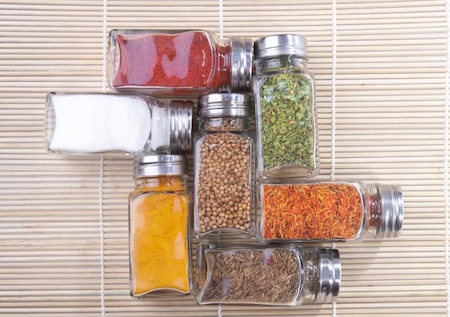 Boost Immunity & Vitality with Herbs, Spices, Vitamins, AquaBotanicals, Natural Hand Sanitizer, Olbas & More
 
CLICK HERE to listen to my interview on
This Week in America with host Ric Bratton on
Boosting Immunity & Conquering Coronavirus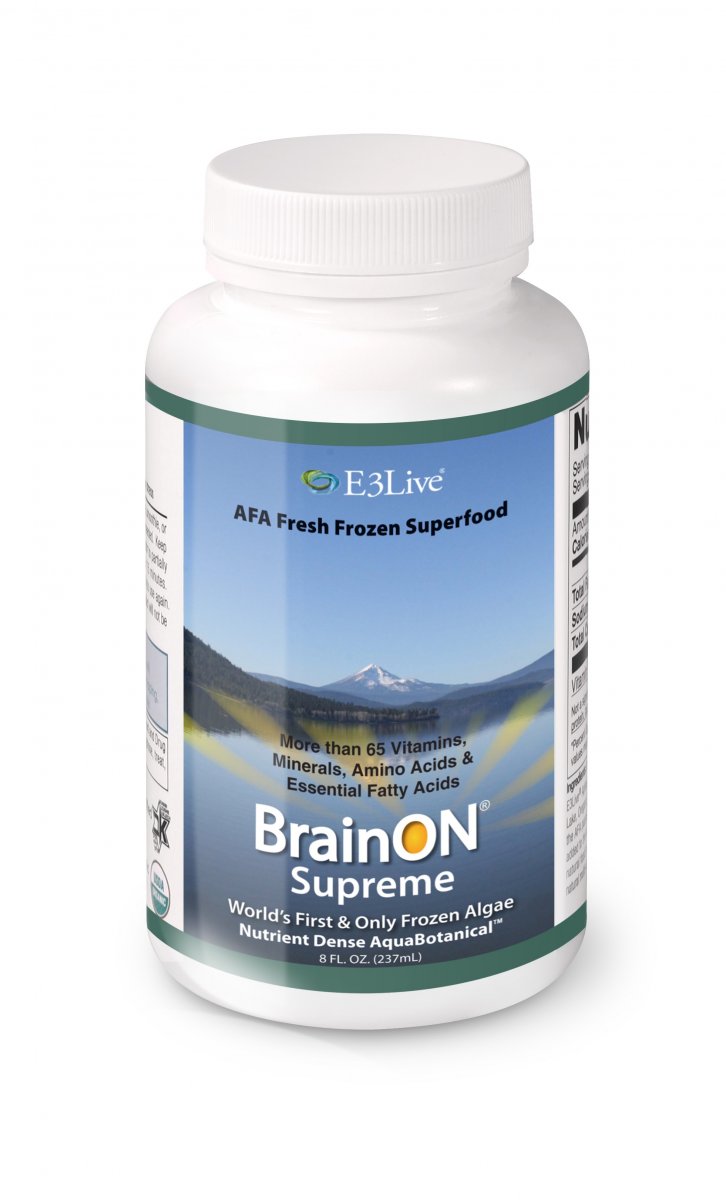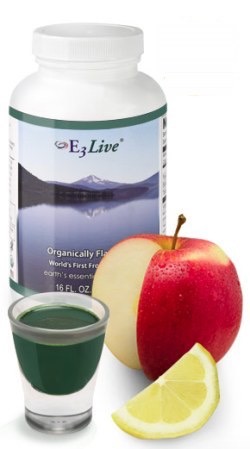 Almost daily I am asked what nutritional supplements I take whether in person, at my talks, or during media interviews. Most days I take a variety of supplements and AquaBotanicals to keep my immunity strong and my entire body healthy. These E3-Live products all upgrade my "green/blue power" and keep me in the pink. All of their BrainOn products, including BrainOnSupreme, have been part of my healthy living program for decades and I wouldn't be without them, including these other five E3-Live products below. I encourage you to get one, or all them, and put them to the test for 30 days; you'll see a positive difference in your overall vitality and well-being. And for your beloved furry friends, you'll want to check out their superb PET SUPERFOODS, too.
For questions on the products, to find out which ones are best for you, or to order, call:
888-800-7070 (USA) • 541-273-2212 (INTL)
Blue Majik in the glass
 
Scroll down for a recipe to make Susan's Natural Hand Sanitizer
---

Culinary Spices, Herbs, Vitamins & More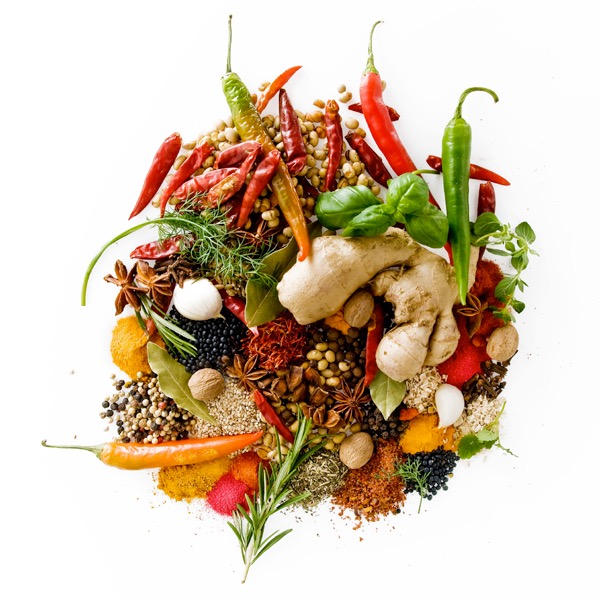 Cooking is one of my favorite activities and especially creating healthy meals. I use lots of spices and herbs while preparing meals. So let's start right off with a list of the best, and my favorite, immune-boosting culinary herbs so you can begin using them right away in your cooking and meal preparations. Maybe you can grow an herb garden in your yard, or in pots on the back porch or deck or in smaller pots in your kitchen. These are the most effective spices/herbs for strengthening the immune system: Basil, Cayenne Pepper, Cilantro, Cinnamon, Garlic, Ginger, Juniper Berries, Onion, Oregano, Rosemary, Thyme, and Vanilla Beans. For more details, please refer to my books Kitchen Gardening and The Curative Kitchen & Lifestyle.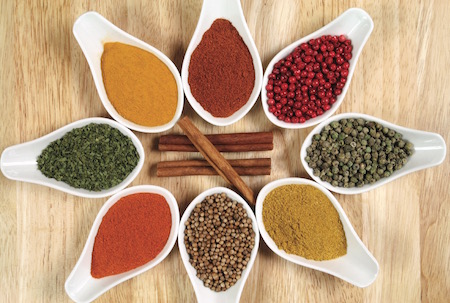 Various herbs can provide both direct and indirect support to the immune system. Some herbs may stimulate the production of immune cells -- including white blood cells, macrophages, and phagocytes -- which fight viral and bacterial invaders. Other herbs may provide support to major organs like the liver and kidneys, which eliminate toxins from the body. The following are herbs commonly used to strengthen the immune system.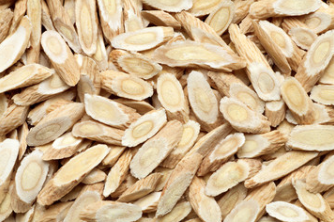 Astragalus: Astragalus root (pictured here), also known as "huang qi" or milk vetch root, has been used in traditional Chinese and East Indian medicine for thousands of years to strengthen and rejuvenate the body. Ongoing research has demonstrated both its immune-stimulating and anti-cancer properties. Astragalus appears to fortify the immune system by increasing the number of immune cells in the body. It stimulates the infection-fighting activity of macrophages and the production of interferon, a cellular protein that fights off invading organisms. As a result, it can boost your immunity against colds and flu (including Covid-19) as well as bacterial and fungal infections. Cancer patients may find particular benefits; studies suggest that the root can stimulate the immune systems of individuals with cancer, inhibit the growth of tumors and lessen the side effects of chemotherapy and radiation.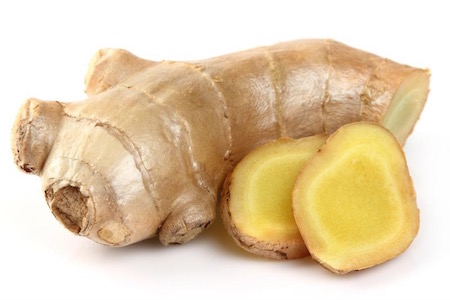 Ginger: Confucius, the Chinese philosopher, once said of ginger, "Everything has its beauty but not everyone sees it." True, the knobby brown root may not be attractive to the eye, but the myriad benefits of this sweet-hot rhizome make it a celebrity among spices. Its use as a remedy for digestive distress, colds, and viruses among Chinese practitioners dates back 5,000 years. Besides being an anti-inflammatory, this root also has anti-microbial properties, warding off the pathogenic invaders that can cause respiratory infections and disgestive discomforts.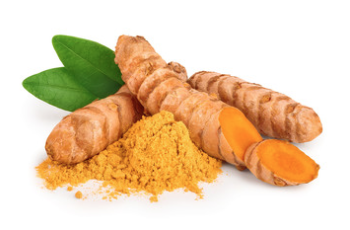 Turmeric: Thousands of studies have been conducted on this exotic-flavored spice. The curcumin in the turmeric is revered for its ability to reduce inflammation, support digestive health, detoxify carcinogens out of the body, may slow the progression of Alzheimer's, greatly benefits rheumatoid arthritis, helps to lower cholesterol, and boosts overall immunity. Though curcumin is available in supplement form, plain curcumin may not be as effective as the dietary intake of turmeric—or as delicious. In my recipe below, you can make fresh turmeric tea every day using the root and slicing off a few one-quarter-inch slices with the skin on. And for lively color and flavor, sprinkle some turmeric on a dish of onions and cauliflower, into a lentil curry, or on some brown rice and all kinds of soups. Personally, I put an entire teaspoon into a glass of water, tea, or juice, stir it up, and drink it down every day just to keep my immune system bolstered and strong.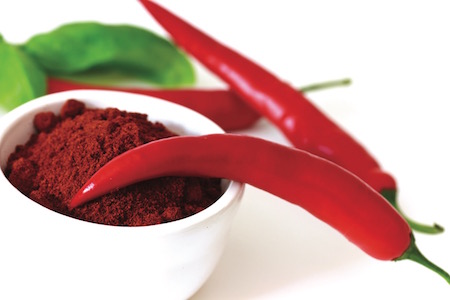 Cayenne Pepper: Archaeological evidence suggests that cayenne pepper, native to Central and South America, has been used as a food and medicine for at least 7,000 years. The spice owes its fiery heat and health benefits to its high concentration of capsaicin, found in varying concentractions in all hot peppers. In addition to helping with respiratory health, cardiovasuclar support, and cholesterol reduction, it also boosts immunity and protects epithelial tissues, the lining of the respiratory and intestinal tracts that serve as the body's first line of defense against pathogens.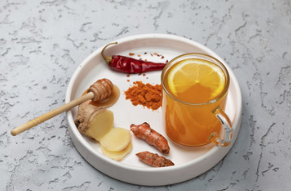 REJUVENATING GINGER~TURMERIC TEA: Most mornings I make fresh ginger and turmeric tea (I cut several 1/4 inch slices of both roots keeping the skin on), to which I add the fresh juice of a lemon and a dash of cayenne pepper. I might also add in some green tea to the mixture. You could also add a sweetener; I don't and it's not necessary. This salubrious morning tea keeps my immunity bolstered and my digestive and cardiovascular systems humming along efficiently. I make enough to have some readily available all daylong. I encourage you to make this tea and carry it with you to work, on errands, and to enjoy throughout the day. It's also a great way to start your day each morning and to get some healthy movement going throughout your digestive system and colon.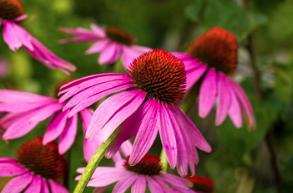 Echinacea: Also known as purple coneflower, echinacea was used by Native Americans for centuries. Studies show that when taken at the first sign of viral illness, echinacea can reduce the length and severity of infections including colds and flu. Like astragalus, it appears to work by increasing the number of immune cells in the body and stimulating production of interferon. It may also stimulate phagocytosis, a function of the immune system in which immune cells engulf and destroy invaders such as viruses and bacteria. At the same time, echinacea can inhibit production of a bacterial enzyme called hyaluronidase, which spreads infecting bacteria throughout the body.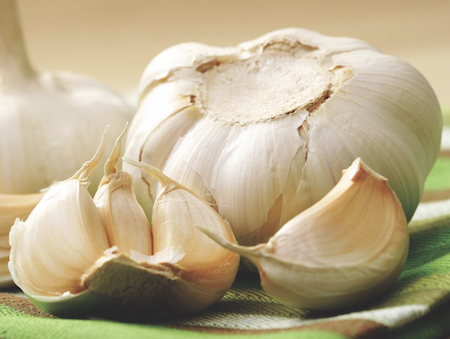 Garlic: The pungent bulb used to flavor a wide variety of dishes the world over is also a powerful infection fighter. A compound in garlic known as allicin has antimicrobial properties, making garlic a potent defender against typhoid, dysentery, and streptococcus bacteria, as well as an antidote to viruses, included colds and flu. In study after study, garlic has proven to reduce both one's risk of contracting a cold and one's recovery time if infected.
 
Vitamins C & D: The body's immune and detoxification systems make special use of vitamin C. It is important in the function of a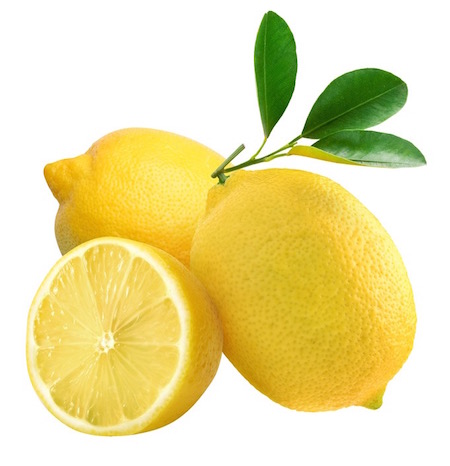 variety of mechanisms to help protect the body from infection, including the manufacture of white blood cells, complement proteins and interferons. When the body is exposed to toxins, vitamin C is often required for the body to begin processing the toxins for elimination. Weak immune function, including susceptibility to colds and other infections, can also be a telltale sign of vitamin C deficiency. Since the lining of our respiratory tract is heavily dependent on vitamin C for protection, respiratory infection and other lung-related conditions can also be symptomatic of vitamin C deficiency. An analysis of clinical trials showed that those taking vitamin C regularly had a slight reduction in the duration and severity of cold symptoms. Among those who were exposed to extreme physical or cold stress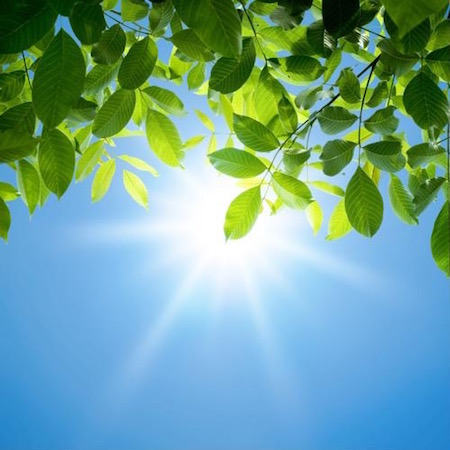 (e.g. soldiers in subarctic conditions) and took vitamin C, there was a 50 percent reduction in the risk of getting a cold. The best foods rich in vitamin C include citrus fruits like lemons and oranges, red and green peppers, kiwifruit, cruciferous veggies, strawberries, papayas, cantaloupes, green leafy veggies, sweet potatoes, potatoes, tomatoes, mangos, and pineapples.
And Vitamin D definitely bolsters the entire immune system and really helps with respiratory issues. Research has shown that Vitamin D helps to reduce the body's risk of cancer, Alzheimer's, and even diabetes. Vitamin D is one of the most vital components that regulate the facilitation of the immune system, as well as the a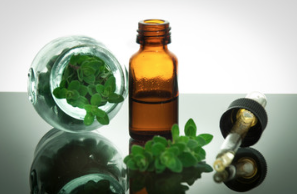 bsorption of calcium and phosphorus. Vitamin D comes from the sun on your skin, and I also take a supplement of this vitamin.

Oregano Oil: The volatile oils of oregano are potent inhibitors of harmful microbes, including the viruses that cause the common cold. The spice is also a rich source of antioxidants, which protect against damage to cell structures in the body. It is also a nutrient-dense source of fiber, iron, and manganese.

Zinc: The essential mineral zinc is known to play an important role in the immune system, and zinc deficient individuals may experience increased susceptibility to a variety of pathogens, including t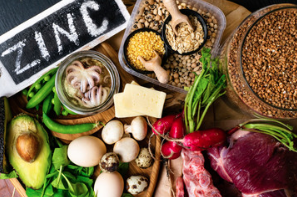 he viruses that cause colds. Zinc's antioxidant effects are vital to the body's resistance to infection. The mineral may also decrease the ability of cold viruses to grow on or bind to the lining of the nose. There is some evidence that zinc nasal sprays or lozenges taken at the beginning of a cold may reduce severity and duration of cold symptoms, and doses of more than 70 mg per day have consistently reduced the duration of colds. However, zinc nasal sprays should be used with caution. Many users have experienced permanent loss of smell from them.
 
Olbas Remedies:  There is an extraordinary line of natural remedy products that have been popular around the world for decades and I would never be without them. It's called Olbas. In fact, I have used them for over 40 years; the entire line of Olbas products is always front-and-center in the nature's medicine chest that's in my home and office. These products are good for all ages and for every month of the year—if creating vibrant health is your goal.
Olbas is an acronym that stands for "Oleum Basileum," or oil from Basle. Basle, a city in Switzerland nestled on the border of Germany and France, is world renowned as a center of pharmaceutical research. More than 100 years ago, herbalists in Basle developed a blend of pure essential oils that came to be known as Olbas Oil. The natural essential oils in Olbas are extracted from six medicinal herbs that have been the basis of healing in cultures around the world for centuries: peppermint, eucalyptus, cajeput, wintergreen, juniper berry and clove.
Individually, these oils have therapeutic effects for the respiratory system.
Peppermint has been valued for centuries as an aromatic stimulant, providing benefits to nasal and bronchial areas.

Eucalyptus promotes oxygen absorption by relaxing the respiratory muscles, enhancing the breathing passages.

Cajuput is extracted from Melaleuca Cajuputi (closely related to tea tree oil). This powerful oil soothes bronchial and sinus passages and supports healthy breathing.

Juniper reduces inflammation and supports the immune system.

Wintergreen contributes to the warm, soothing feeling when Olbas Oil is applied to the skin. It also has a pleasant aroma, and supports the breathing passages.

Clove is a strong, stimulating aromatic spice that enhances the overall effect of Olbas Oil.
Taken together, the effects of these essential oils are even more potent. Clinical studies in Switzerland indicate that the combination of these oils in one pure product produces a synergistic effect that is a boon for cold and allergy sufferers. You can get these natural remedies in an Inhaler, Oil (for adults and another one for children), Sugar-Free Lozenges, Pastilles, Analgesic Salve, Herbal Bath, Cough Syrup (safe for children, too), and a delicious tea that dissolves in water.
For more info or to order this line of superb natural remedies, please visit: Olbas.com, OlbasMovie.com, or PennHerb.com. You can also call the company, Penn Herb, to order by telephone: 800-523-9971 or 215-632-6100, both M-F between 9-4 ET.
Susan's Natural Hand Sanitizer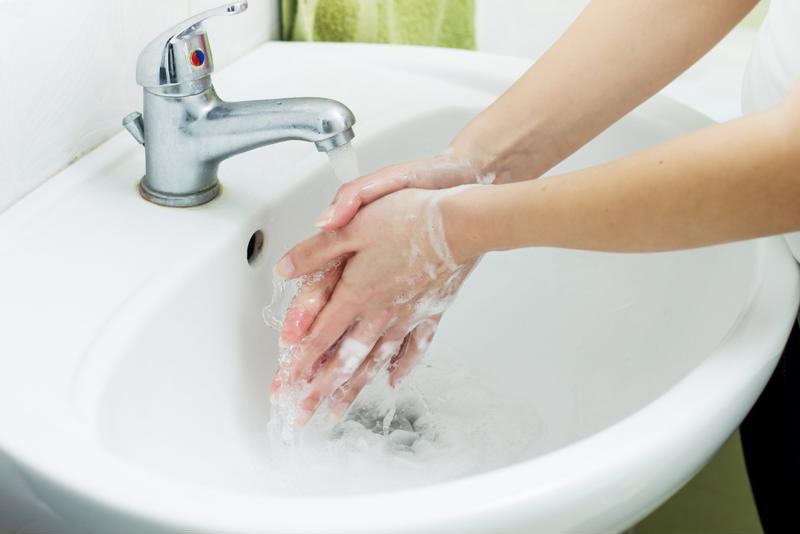 Fritzie, my grandmother, would always insist that when I entered her home, I needed to wash my hands well in her kitchen before entering any other room. To this day, I still do the same thing in my home and in other people's homes. Together, as a project, we also used to make natural hand sanitizers to give away as gifts. She was always way beyond anyone else when it came to healing the body and staying healthy. She was brilliant and full of joy.
Here is her hand sanitizer recipe to enjoy and use when you are not able to access soap and water. I spray it on my hands and surfaces. For decades, I have purchased empty spray bottles at stores (clear or in different colors)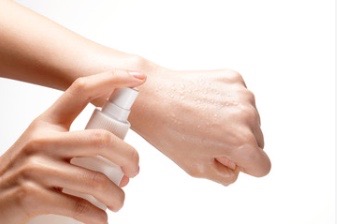 to keep on hand for making these gifts easily and quickly to give away and use myself. If I'm giving it as a gift, I write on the bottle the three or more ingredients, or if it's, say, just lavender, I'll write: Natural Lavender Hand Sanitizer.
2/3 cup 60-90% rubbing alcohol (isopropyl alcohol and I use 70%-80%)
1/3 cup aloe vera gel (you can find this in natural food stores or online)
3 to 8 drops essential oil (optional) * (I like to use OLBAS oil)
In a bowl, mix these ingredients together (I use a whisk) and pour into your clean spray bottle. I usually use a funnel so I don't lose any of the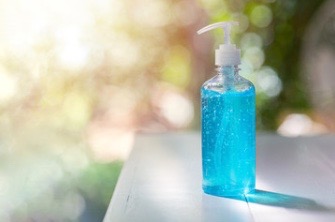 mixture. If you want it to be a gel and not a spray, add in more aloe vera gel. If you are giving these away as gifts, tie a pretty ribbon around the bottle with a bow. Everyone you give these natural hand sanitizer bottles to will love them and ask you for the recipe.
As Fritize used to always remind me,
"Cleanliness is next to godliness."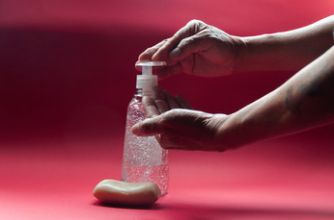 * Here are some of the other essential oils I use besides Olbas Oil: Tea Tree, Rosemary, Eucalyptus, Lavender, Grapefruit, Lemon, Basil, Chamomile, Ginger, Juniper Berry, Lime, Rose, and Jasmine are some of my favorites. Use them individually or mix two or three together such as Grapefruit, Lemon, and Lime. I purchase my essential oils from PennHerb.com — where I have been shopping for decades for most of my natural remedies.
For more info on this hand sanitizer and other recipes and also how to be vibrantly healthy from head-to-toe, inside out, please refer to my book Wired for High-Level Wellness.