Susan
Sat, 01/21/2023 - 11:11
Anti-Aging & Youthful, Glowing Skin Year-Round:
DNA, Telomeres & More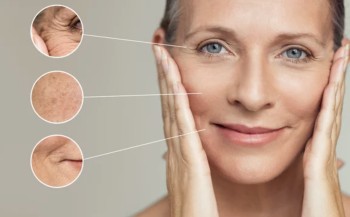 The summer and autumn heat don't have to be the only things making waves. And whether it's warm weather where you are right now, or cold weather where you are indoors with the heat turned up, which dries out the skin, any type of weather can take its toll on your skin and accelerates the wrinkles and aging process.
Although it's become standard practice for youngsters over 50 to shy away from the summer sun to avoid the harsh skin-damaging effects, this doesn't have to be the same truth for you this season or any time of the year.
When it comes to looking your best, no matter the season or your age, it's simply a matter of being prepared. And although I've shared the true cause of aging with you in my free, monthly Healthy Living Newsletters and in my books WIRED FOR HIGH-LEVEL WELLNESS and UPLIFTED: 12 MINUTES TO MORE JOY, FAITH, PEACE, KINDNESS & VITALITY, here I will treat you to a quick, brief refresher so that you can help your body become the #1 defender in anti-aging.
As you may recall if you've read my books above, the process of aging is merely a combination of lots of little things happening at once.
Subscribe to Anti-Aging