The Health Benefits of Pumpkins & Pumpkin Seeds
The Health Benefits of Pumpkins & Pumpkin Seeds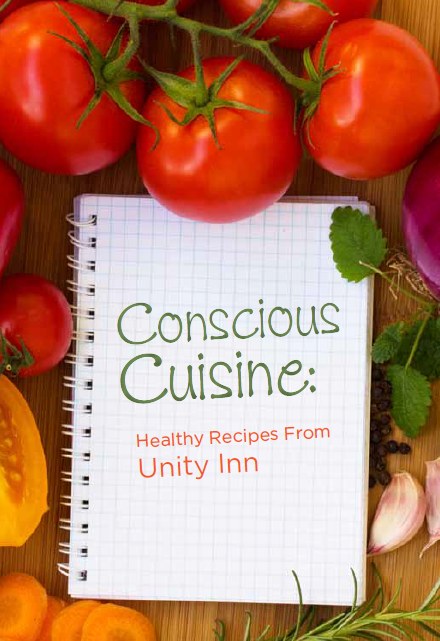 To sign up for my free, popular, upbeat, and information-packed monthly Healthy Living Newsletters that are not available to the general public, click HERE. It takes 10 seconds to sign-up and you'll receive a free full color cookbook, Conscious Cuisine, among other gifts.
Scroll below to the yellow box see how to get my series of 7 Natural Remedy Booklet/CD combos FREE.

Just because Halloween only comes a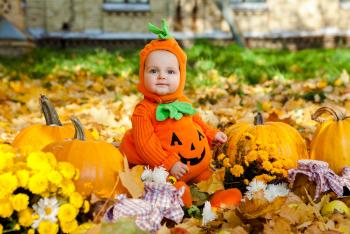 round once each year, that's no reason to forget about pumpkins the rest of the time, as I write about in detail in my book HEALTH BLISS: 50 Revitalizing NatureFoods & Lifestyle Choices to Promote Vibrant Health. Fresh or canned, this colorful fruit (not a vegetable) can help keep you healthy for many months of the year. Like melons, it is a member of the gourd family. They offer lots of beta-carotene (only carrots and sweet potatoes have more) and are the number-one source of alpha-carotene, a cancer inhibitor that's even more powerful than beta-carotene, according to studies. Researchers looking at the diets of more than 100,000 people found that those people who consumed the most alpha-carotene had as much as a 63 percent lower incidence of lung cancer.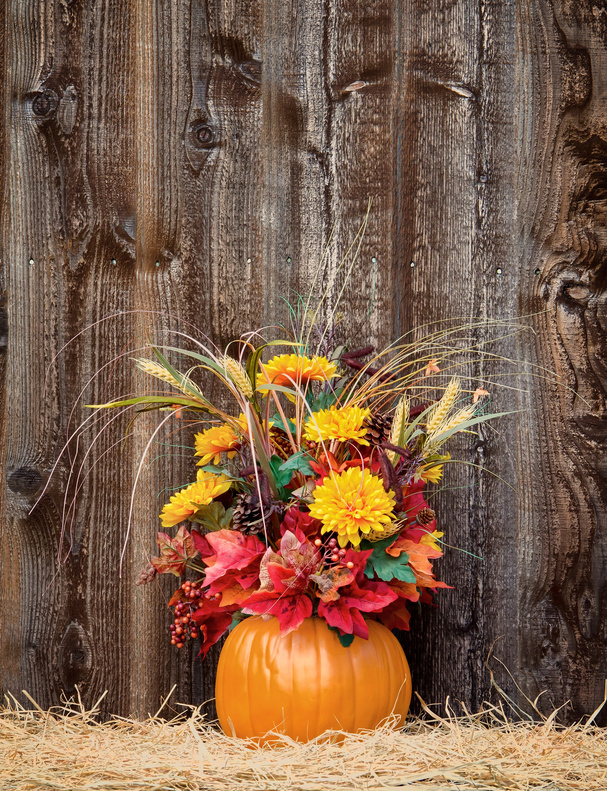 Carotenoids are deep orange-, yellow-, or red-colored, fat-soluble compounds that occur in a variety of plants. Carotenoids protect the plants from sun damage while they help them attract birds and insects for pollination. Carotenoids have been linked to a host of health-promoting and disease-fighting activities. They decrease the risk of various cancers, including those of the lung, colon, bladder, cervical, breast, and skin. In the landmark Nurses' Health Study, women with the highest concentrations of carotenes in their diets had the lowest risk of breast cancer. Carotenoids also play a major role in protecting the skin and eyes from the damaging effects of ultraviolet light.
Extremely high in fiber and low in calories, pumpkin offers other nutrients, including potassium, pantothenic acid, magnesium, and vitamins C and E. One ounce of pumpkin seeds provides 20 percent of the daily RDA for zinc, an important immune-boosting mineral. And studies show that a compound in pumpkin seeds may help prevent benign prostate enlargement, a common problem for men over 50. For detailed information on how to purchase the best pumpkins for cooking, how to roast the seeds, where to purchase the best raw pumpkin seeds, and more nutritional information for pumpkins and their seeds, please continue reading.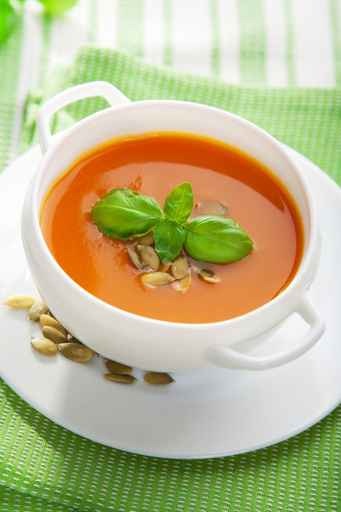 If you want to cook fresh pumpkin, look for those labeled "sweet" or "pie" pumpkins at the grocery store; the pumpkins you carve are stringier and not as palatable. You can roast fresh pumpkin and eat it like winter squash. Roast the seeds, too. Or peel, boil, or steam and then mash pumpkin flesh (or use canned pumpkin) for soups or breads. I also juice fresh pumpkins with some green vegetables and a few carrots for a delicious "carotenoid cocktail." For a delicious and mouth-watering pumpkin soup recipe, please refer to my full-color recipe book RECIPES FOR HEALTH BLISS: Using NatureFoods & Lifestyle Choices to Rejuvenate Your Body & Life.
Pumpkin seeds are the largest and one of the most costly of all edible seeds. Often labeled pepitas—"little seeds" in Spanish—pumpkin seeds can be scooped out of a fresh pumpkin and toasted. First remove the pulpy fibers; rinse the seeds in fresh water; air-dry them by letting them sit overnight; season to taste with a little olive oil, salt, tamari, or curry/chili powder; spread them in a non-stick pan; and roast in a preheated 350 degree oven for 15–20 minutes, or until crisp. Cool completely and store in an airtight container in the refrigerator. I dry them in my dehydrator so they are still a live-food treat, full of enzymes.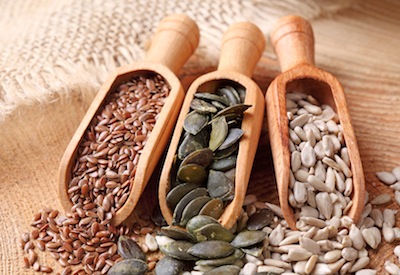 You also can find these seeds raw in natural food stores, or order them where I get my pumpkin seeds — Penn Herb Company. They have the most delicious, raw seeds in an 11 ounce bag, for the best price around. To order, visit: PennHerb.com or call: 800-523-9971 (US & Canada) or 215-632-6100 (Intl), both ET, M - F • 9 - 4.
As mentioned in my book THE HEALING POWER OF NATUREFOODS, raw pumpkin seeds are recommended by some to expel pinworms or other intestinal parasites. Considered medicinal for the liver, colon, spleen, and pancreas, pumpkin seeds are tridoshic, or balanci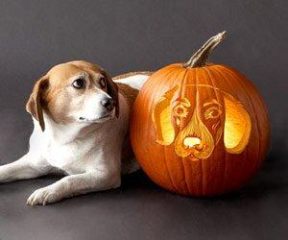 ng to all body types, when used in moderation.
These delicious seeds are rich in vitamins A and E, iron, potassium, magnesium, phosphorus, and zinc. They even contain calcium and some of the B vitamins. They also are a great plant-based source of omega-6 and omega-3 fatty acids. What's more, one ounce of seeds has as much protein—nine grams—as an ounce of meat. Of course, you don't want to eat too many pumpkin seeds, since about 73 percent of the calories come from fat (with 148 calories in one ounce of seeds). But when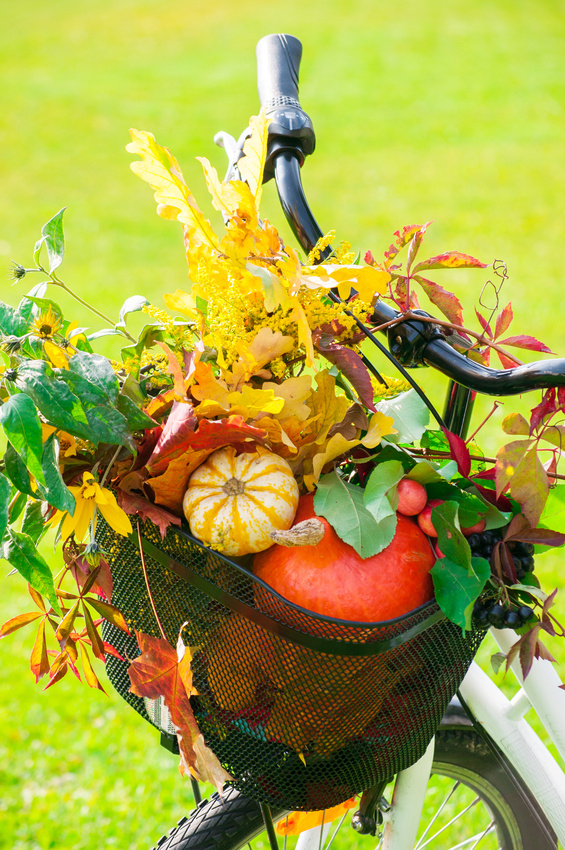 you have a taste for a crunchy, highly nutritious snack, pumpkin seeds, in moderation, are an excellent choice.
Gifts for Family & Friends for Any Occasion!

Click HERE to find out how to get one of my three Trio book sets. With each set, you'll get a gift of my entire series of seven Natural Remedy booklet/CD combos FREE. Option 2 features the best nutrition and recipes books all published by Hay House. All of these books and booklets come with an autographed card from yours truly. And the delicious, nutritious, and easy-to-prepare recipes in the three books in Option 2 will make you a stellar chef in no time at all!