Mission Statement
| | |
| --- | --- |
| | As one of the world's most highly respected healthy living educators and leadership experts, Susan Smith Jones has traveled the world for more than three decades spreading her message and her mission. The wisdom she strives to impart is twofold: first, that your best life is within reach, and second, that reaching your highest potential can change the world around you. |
| While advertising and other cultural messages often seek to convince us that the answer to our health and well-being is located outside of ourselves — either by buying the newest product or adopting the latest diet fad — Susan is focused on empowering individuals to take back control of their own fitness and happiness. Susan believes that everything you need to achieve vibrant health, high-level success, and balanced living are already present inside of you. In motivational presentations, she coaxes participants to think of themselves as the "CEOs" of their own bodies and leaders of their own God-given lives. | |
| | As such, Susan enthusiastically shares her success formula for achieving peak performance, personal empowerment, and optimum living on all levels — resulting in physical, mental, emotional, and spiritual "supreme" wellness. Susan teaches that when we play to our peak abilities, tap into our inner power, and live to our highest potential, we make a positive impact on the world in the process. "Health, peace, and the celebration of life are direct results of the choices we make," she says. "To create a healthy, peaceful, and thriving planet, the very first step must always be to create health and peace within ourselves." |
| This worldly perspective motivates Susan to bring her message to all corners of the globe. While she and her company, Health Unlimited, have home bases in Los Angeles and England, Susan has conducted holistic health seminars in Asia, India, South Africa, Italy, Switzerland, Ireland, and Scotland; consulted with Fortune 500 companies in St. Louis, Hollywood, Washington, DC, San Francisco, Chicago, and New York; led wellness retreats in Sydney, Dallas, Denver, London, Toronto, and Miami; and designed personal programs for discerning clients and small groups in Boston, Paris, Rome, Houston, San Diego, Montreal, and Santa Monica. | |
| | Additionally, she disseminates her knowledge in her books, some of the most popular of which include Recipes for Health Bliss: Using NatureFoods & Lifestyle Choices to Rejuvenate Your Body & Life, Be Healthy~Stay Balanced: 21 Simple Choices to Create More Joy & Less Stress; Walking on Air: Your 30-Day, Inside and Out, Rejuvenation Makeover; Healthy, Happy & Radiant . . . at Any Age: 20 Surefire Tips to Minimize Stress & Restore Youthful Vitality; Detoxify & Rejuvenate: Dr. Susan's Gold-Star Secrets to Beautiful Skin, A Leaner Waistline & Energy to Spare; and The Joy Factor: 10 Sacred Practices for Radiant Health. |
| As she traverses the globe, Susan takes care to deliver her message in a language everyone understands. Her seminars and other life- and work-enhancement projects around the world are always tailored specifically to the institutions and individuals in the countries she visits. With the help of a talented support team and interpreters when necessary, she maintains a high level of cultural sensitivity. | |
| | Overall, Susan's mission is to inspire and challenge you to honestly and lovingly examine your life — from moment to moment choices to long-range goals — and to discover the effects of your choices personally and globally. As she often says at the beginning of her corporate leadership seminars and empowerment workshops, "Your purpose is where your talents meet the needs of the world." |
Please contact SSJ International Management, which you will find at Contact Us, if you or a community group, school, business or corporation is interested in inviting Dr. Susan Smith Jones to deliver any of the following services:

Seminar

Workshop

Retreat

Keynote Presentation

Consultancy

Lecture

Church/Spiritual Organization Presentation

Healthy Living Makeovers

Master of Ceremonies (MC)

Wellness in the Workplace

Radio, Television & Other Media Hosting

Spokesperson

Nutrition Counseling

Meditation Counselor

Family Health Enrichment

Holistic Lifestyle Coach

Body Healing & Rejuvenation

Self-Esteem~Success Coach

Culinary Instructor

Leadership Training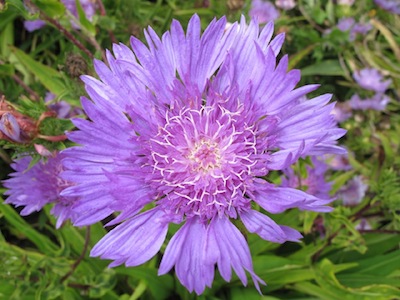 The sight of an achievement is the greatest gift a human being could offer others.
~ Ayn Rand
If a man is called to be a street sweeper, he should sweep streets as Michelangelo painted or Beethoven composed music, or Shakespeare poetry. He should sweep streets so well that all the hosts of heaven and earth will pause to say, "Here lived a great street sweeper who did his job well."
~ Dr. Martin Luther King Jr.