Weight Loss
Weight Loss: Make it Easy with Herbs
— 48 pages, full color design
This booklet includes a free CD interview with Susan, almost 60 minutes in length, with a popular radio talk show host. They discuss Susan's personal health program, some of her favorite surefire ways to stay vibrantly healthy, and simple ways to keep the body in tip--top shape. If you desire to lose weight easily and effortlessly, and keep it off, and if you want you and your family to experience vibrant health, then this booklet/CD combo is perfect for you.
To Order: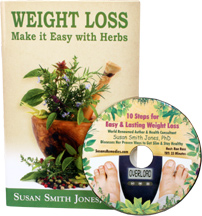 To order copies of this booklet/CD combo, or any of Susan's other popular natural remedy booklets that you see in these pages, please call toll-free: 800-523-9971 (within U.S. and Canada) or 215-632-6100 (outside U.S. and Canada), both EST between 8:30am - 5:00pm, Monday through Friday. For more information, visit: www.SusansRemedies.com
Ask how you can receive a copy of this booklet FREE.
Introduction to Weight Loss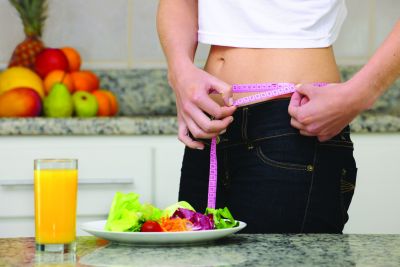 It probably comes as no surprise to you that Americans are among the fattest people on Earth. Two-thirds of us are overweight and half of us are obese. We try and try to shed those excess pounds, mostly without success. We spend $40 billion a year on diet programs, diet pulls, diet foods and diet regimens. Obesity is an epidemic with a vast array of serious health consequences ranging from heart disease to diabetes, immune system dysfunction, osteoarthritis and even certain types of cancer.
The problem is that keeping weight off entails a major life shift that comes in conflict with the way most Americans currently live. In the age of drive-thru fast food, supersized restaurant meals and jugs of sugar-laden soda, we're expected to be slim and compete with body types achieved by movie stars and models.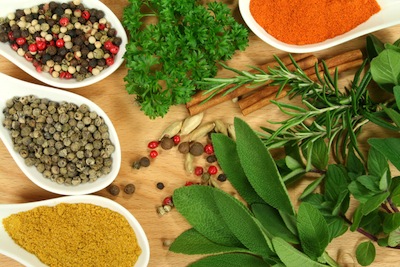 Unfortunately, our preference for fast, easy food – often from a drive-through, rather than home-cooked meals, has added on the pounds without any compensating additional activity. The majority of Americans work at least a 40-hour workweek sitting at a desk, compared to the lifestyle of active labor that kept our grandparents and their parents slim.
Sadly, keeping your weight on target in today's environment requires a great deal of self-restraint, something that's often lacking in an ever complex and hectic world. With workloads and personal responsibilities increasing and less time to prepare healthy meals and get to the gym plus a high stress lifestyle, it's no wonder that Americans are losing the fight against obesity.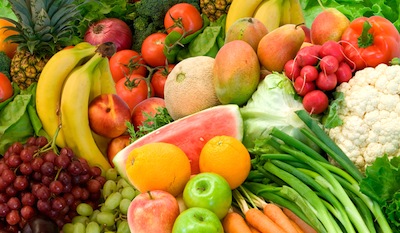 America is paying a high price for this obesity epidemic. The direct health care cost related to obesity-affiliated diseases is $61 billion a year. The indirect cost of obesity, including missed work, is almost as high at $56 billion.
Though we know that modern, Western lifestyles are the culprit in obesity, for the most part we've approached our national weight problem as if it were a disease that could be cured by medication and surgery.
Instead of making healthy diet and exercise modifications, many Americans turn to deleterious options in order to lose weight without having to change their lives. They may resort to crash diets, which can endanger the body by depriving it of vital nutrients and, in the end, can exacerbate weight problems by causing long-term alterations in metabolism.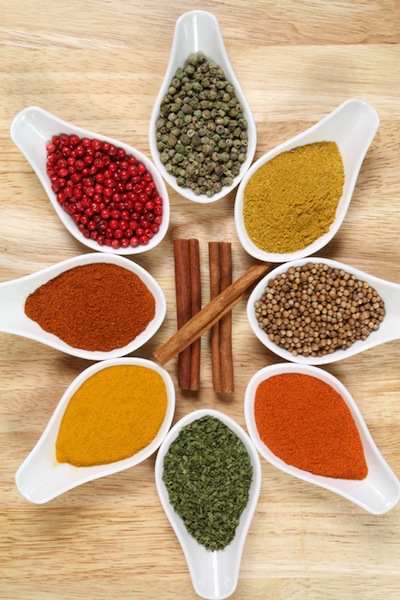 Desperate for weight loss, some people turn to extreme diets of only grapefruit, only meat or three "square meals" of cookies a day! It seems obvious that you cannot get the required variety of nutrients from such a selective diet, yet the pressure to be thin can drive people to extreme and often unhealthy measures.
Given the risks of conventional medical options such as pharmaceuticals and surgery, the scientific community is now turning its attention to the role that herbs can play in supporting a healthy weight loss program. For centuries, herbs have been used to stimulate metabolism, stabilize the appetite, and neutralize the weight-inducing effects of stress on mind and body.
Herbs are time tested, natural, and, when used properly, do not pose the kind of risky side effects that come with chemically derived pharmaceuticals.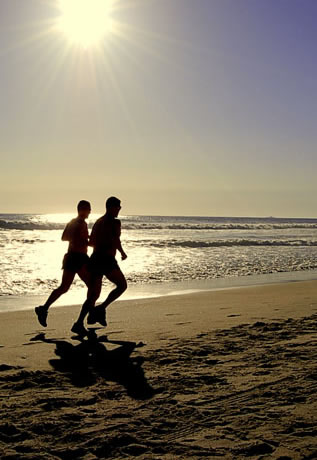 My own grandmother, Fritzie, taught me how to take care of my body head to toe, inside and out, using only natural remedies. Today, scientific research is confirming the wisdom of my grandmother and of ancient herbal healing traditions. Exercise, healthy food choices, and portion control are the key to losing weight and maintaining that weight forever, but herbs can make that journey even easier.
In this booklet, I'll use my 30 years of expertise as a health educator at UCLA and my passion for healthy living to guide you toward the best ways to lose weight, stay healthy and keep the weight off for good.
In addition to offering tips for an ideal exercise program and other essential steps for successful weight loss, I'll be discussing an array of herbs that, when taken along with a healthy diet plan and exercise regimen, can dramatically improve your chances of weight loss success!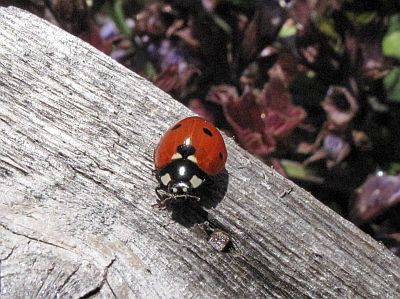 If you have seen further than others, it is by standing upon the shoulders of giants.
~ Isaac Newton
Your most precious, valued possessions and your greatest powers are invisible and intangible. No one can take them. You, and you alone, can give them. You will receive abundance for your giving.
~ W. Clement Stone