Random Acts of Kindness — Five Memorable Stories
The Healing Power of Kindness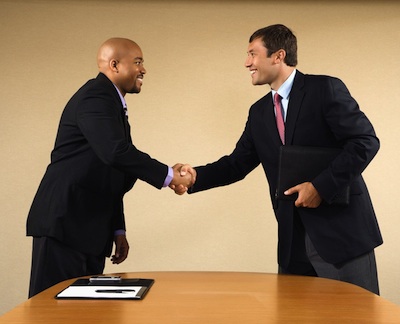 To listen to one of my interviews about KINDNESS entitled "Sleep, Pray, Eat, Walk, Repeat," please click HERE.
Don't ever underestimate the power of kindness. "Random acts of kindness" may just be a slogan, but it has caught on all around the country and world for a reason. Doing lovely things for others for no reason has so many rewards. In an instant, the best of our humanity and heart comes forward. Acts of kindness connect our heart to the heart of another person and create bridges over which our love can flow. My mom and grandmother always taught me to live by the Golden Rule. They encouraged me to find ways that I could make a positive difference in other people's live on a daily basis, and to also be aware of the kindness that's all around me just waiting for my recognition and acknowledgment. Here are five out of hundreds of true stories that I have experienced in my life that you might enjoy and how you can be an earth angel to someone else.
Every day presents us with hundreds of opportunities to practice kindness toward our fellow humans. Seize these moments and discover how wonderful it feels.
1) The Airport Fiasco & the Sweet Lady — Excerpt from The Joy Factor:
Recently I was moved by a gesture of love at the airport. I was leaving Portland, Oregon, to fly to Los Angeles. Because of stormy weather, most flights were delayed, and some were canceled. The airport was crowded with unhappy travelers, so I was delighted that for some reason my flight was scheduled to leave on time. As they announced the final boarding, I noticed a harried man running up to the counter with his briefcase in one hand and his ticket in the other. The ticket agent said that unfortunately his reservation had been cleared and his seat given away. She told him politely and kindly that she would do everything she could to get him a seat on a later flight. Her response was clearly not acceptable to him as reflected by his inappropriate behavior.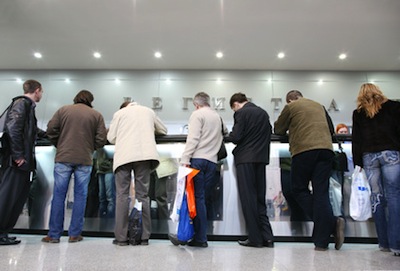 He went ballistic. Everyone in the surrounding terminal area could hear the din of his frustration. He had an important meeting in Los Angeles, and he had to get there. I couldn't help but feel for him, because I've been in similar situations where I couldn't afford to miss a flight, but everybody felt sorry for the ticket agent, especially when in his tirade he yelled out that he wanted to see a supervisor.
All of a sudden, a woman who appeared to be in her seventies walked up to this man and said that she wasn't in a hurry and would be happy to give him her seat. As you can imagine, the man stopped right in his tracks. It almost looked as if he was about to cry. He apologized to her, to the ticket agent, and to everyone around for his behavior and thanked the woman for being an angel in his life. He boarded the flight smiling, relieved, and much wiser! What a blessing for the lovely woman, too. The man never knew it, of course, but the airline got her on another flight just three hours later and also gave her a free, first-class, round-trip ticket to any destination served by the company. So she was truly twice blessed.
As Mother Teresa once said, "Spread your love everywhere you go." Walk the path of love and kindness, and joy will be your constant companion.
2) The Nurse & the Patient: Excerpt from Walking on Air: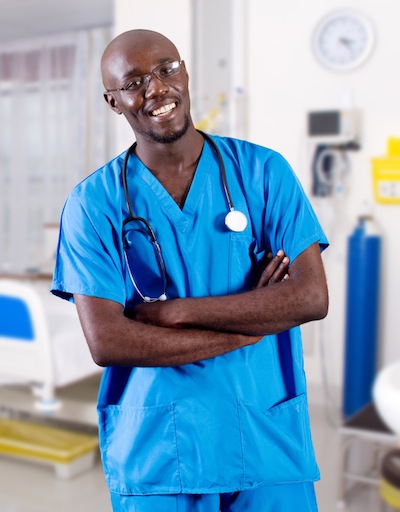 Not long ago I visited a friend in the hospital. When I walked into her room, she began complaining about the male nurse she had. She said he was forgetful, rude, short with her, and not very pleasant. When my friend left the room for her therapy, her nurse came in to change the sheets. I could see the pain and anguish on his face. I offered a few kind words about how much I appreciated his hard work and dedication. That opened the way for him to reveal the incredible hardship in his life. His wife still lived in South Africa and his two children had recently died from medical complications. He was working a double shift, just to make ends meet. When I heard all this, I felt a deep, loving kindness for him. Before he left the room, I gave him a big hug. He started to cry. You know how that can be sometimes? All it takes is a hug or kind word and the emotional floodgates open. During the following couple of weeks, whenever I visited my friend, I took the nurse some of my homemade organic granola, muffins, cupcakes, cookies, or bread, which he loved and appreciated. Both my hospitalized friend and I learned a valuable lesson during those two weeks on how important it is to reach out to others with tenderheartedness even though you have no guarantees of what you'll get in return.
Each of us can make a difference in the world. By our intentions and through our attitudes, we can create Heaven or Hell.
3) The Right Place at the Right Time in Santa Monica — Excerpt from Walking on Air:
How tuned-in are you to this voice within? When you get a message, do you usually write it off as nothing? I have found from countless experiences that the more we pay attention to our intuition, the more we'll find ourselves in the right place at the right time. Case in point. A few years ago, I was driving around Santa Monica doing some errands. I passed by a quaint little café and, although I wasn't hungry, I felt I should go in and get something to eat. The café wasn't very crowded; only four other tables were occupied. I ordered a salad. Just as it arrived at my table, I noticed the man sitting next to me grabbing his throat. His face was turning red. I knew he was choking. Since I am trained as an Emergency Medical Technician (EMT), I quickly went over and asked if he could talk or breathe. He said no and gestured to me that some food was lodged in his throat. I immediately stood him up and performed the Heimlich maneuver. Out popped the food. While all this was happening, the other patrons of the café just watched in disbelief. They applauded when it was over. I think I received more hugs that day than I usually do in a week. Most importantly, however, I learned how valuable it is to pay attention to and act on your intuition. I have no doubt that God was making sure I was in the right place at the right time.
4) Two Little Angel Girls & the Bruised Lady in a Brentwood Café— Excerpt from Renew Your Life:

Last Halloween I was enjoying some quiet time in a café in the Brentwood area of Los Angeles near my home at about two in the afternoon. It was empty except for another table occupied by a mom and her two twin girls who looked to be about five or six years old. They were dressed in the same costumes and they both looked like a princess, although I could not see the back of their attire. They were very animated and talkative, and I could tell that their mom seemed tired and overwhelmed. I, too, had wished that they could be more soft-spoken so I could enjoy my tea, soup and salad more intently and not hear every word they were saying.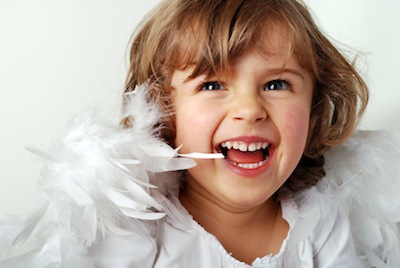 The mom's cell phone rang and it was obvious from her excited response that it was important, yet it was hard for her to hear what her caller was saying. So she stood up, came to my table and said that she needed to take this 10-minute call outdoors and could I please just keep an eye on her two girls. She said that they are used to her taking calls outside and would stay seated at the table. Their mom just wanted to let me know so I could keep an eye on them while she focused on her important call. "Sure, no problem," I said. "Take your time."
So with one eye on the girls, I made my way over to the café's display of scrumptious homemade, natural desserts to see what I might want to purchase to take home with me. In my focus on the glorious display of tasty treats, I didn't see the brick step-up and the next thing I knew, I had tripped hard and was now lying on the cafe's floor. With a more bruised ego than a bruised body, I was glad that the only two other people who saw me fall were the twins.
Within about 10 seconds of falling, they both ran over to me. One of them said, "Don't worry. We are angels and will take care of you. Show us your boo-boos." Well, I was wearing a skirt and I thought I'd go along with this precious scenario, as it was so heart-warming to me — their gentle sweetness. I showed them the minor scrapes on my lower legs. The other girl ran to her table to get some napkins and ran back and patted my leg and even kissed the bruises. I almost began to cry at their lovingness. Nothing really hurt and I wasn't bleeding, but I was so deeply touched by their genial gestures. As I looked up, I saw that the mom was now inside the restaurant watching her girls take care of me. She gestured with her finger to her lips to not reveal that she was there. I could see that she enjoying her daughters' actions towards me. After about 3 minutes, one of the girls told me, "Lady, take a deep breath and smile and your boo-boos will be all better. We are angels and we fixed you all up." The girls then helped me get up off the floor and then asked me why I wasn't wearing a Halloween costume. I told them that I was going home to get in my costume and that I would be dressing up as a butterfly. One of the twins said, "Angels are like butterflies. Do you want to go trick-or-treating with us tonight?"
Everything they did or said made me smile. I said I was not able to join them but that "… I'd never forget how I had two beautiful angels take care of me today." Almost in unison, they said, "That's right, we are angels today and everyday," and then they turned around, saw their mom walking back over to the table and they all sat back down. As they were walking away, I noticed the wings on their costumes — they were dressed as adorable angels. They were, indeed, little angels who taught me on that very special day the importance of being kind to others — even strangers. I will never forget their kindness. I went to pay my bill, and I also paid for their lunch bill, without them knowing what I did. As I was leaving, I thanked them all for the special day they created for me and I walked to my car with a big smile on my face that remained there for the rest of the day, night and weeks.
5) The Angelic Cab Driver Going the Extra Mile in Life — Excerpt from The Joy Factor:
Sometimes the kindest gestures may not even be noticed. When I walk down the street, I love to put coins in parking meters if I see any that have expired. The drivers of the cars may never know, but it makes me feel good that I may have spared them a parking ticket. From time to time I put a few dollars in an envelope and send it anonymously to someone I know is in need. It takes so little to do so much.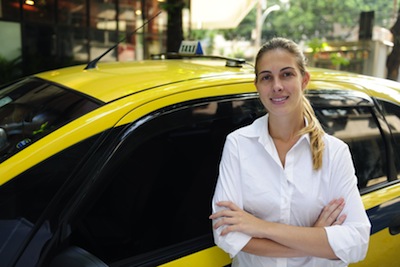 Sometimes gestures are very much noticed. When I was in Oregon not long ago, my wonderful friend Helen accompanied me to a radio station, where I was scheduled to do an interview from 11 p.m. to midnight. After the interview was over, the radio station closed and everyone left. Helen and I walked to my car, only to discover that it wouldn't start. I lifted the hood to see if anything looked out of the ordinary. Helen reminded me that we were not in the best area of town and blocks from a telephone. It was cold and beginning to rain cats and dogs. I told Helen that we needed to imagine and affirm that an angel would help us out of this dilemma.
As we were getting back into the car to see if an angel would start the engine, a cab drove by. The driver stopped and asked if we needed any help. Helen whispered to me to have faith, even though he didn't look like the angel she had imagined. I agreed. The cab driver looked under the hood and immediately checked the battery. It was out of water. He had a jug of water in his cab and filled the reservoirs. He also told us an interesting story. He had just dropped off a passenger several blocks away and was heading home, since his shift was over. Something inside him guided him to take a totally different route that evening, one he had never taken before. He thought it was odd but did it anyway. That's when he saw Helen and me looking under the hood and wondered if we needed help. When we told him that he was the angel we had imagined, his delighted smile warmed our hearts. He followed us in his cab all the way back to my home, to make sure the car didn't stall, and then said good-bye.
That's not the end of the story. The next day I found a book about angels left "anonymously" on my doorstep. But Helen and I both knew who left it. Was this a random act of kindness, or was it specifically the work of angels? I don't believe it matters, because it blessed us, and it blessed our "angelic" cab driver.
William Penn described well the act of kindness when he wrote, "If there is any kindness I can show, or any good thing I can do to any fellow being, let me do it now, and not deter or neglect it, as I shall not pass this way again."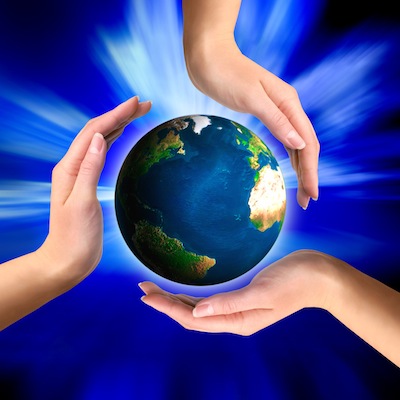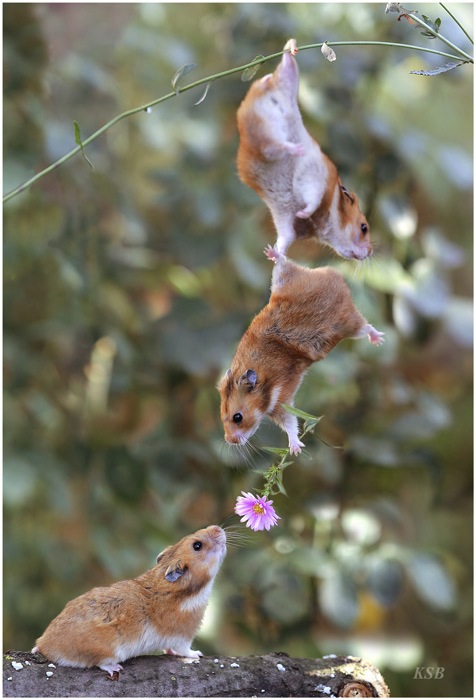 The true measure of an individual is how he treats a person who can do him absolutely no good.
~ Ann Landers
For beautiful eyes, look for the good in others; for beautiful lips, speak only words of kindness; and for poise, walk with the knowledge that you are never alone.
~ Audrey Hepburn
Kindness is the language which the deaf can hear and the blind can see.
~ Mark Twain
This is my simple religion. There is no need for temples; no need for complicated philosophy. Our own brain, our own heart is our temple; the philosophy is kindness.
~ Dalai Lama
A tree is known by its fruit; a man by his deeds. A good deed is never lost; he who sows courtesy reaps friendship, and he who plants kindness gathers love.
~ Saint Basil

A warm smile is the universal language of kindness.
~ William Arthur Ward