Susan's Full Collection • All Audios + E-Books RENEW YOUR LIFE
Running Time:

23+ Hours of Audio
Renew Your Life Includes 10 Audio Programs & 4 E-Books + 2

BONUSES
If purchased separately, these products would cost you over $240. You save over $100 by purchasing this package. This includes two BONUS GIFTS — 10 Easy Steps to Effective Weight Loss ($8.95 value) and Blue-Ribbon Weight Loss Secrets.
After purchase, you may download your product by clicking My Purchased Products here or in the sidebar. You must be signed into your account to access the downloads page.

To learn about the 2 BONUS GIFTS — the E-Book entitled 10 Easy Steps to Effective Weight Loss, click HERE and the 90-minute interview entitled Blue-Ribbon Weight Loss Secrets, click HERE.

$132.00
SKU: EB-0005 / AB-0001 / AB-0002 / AU-0001 / AP-0003 / AP-0001 / AS-002 / AS-0003 / AS-0004 / AS-0001 / EB-0001 / EB-0002
Description:
RENEW YOUR LIFE: Choose to Live Fully — A complete seminar series extraordinaire, Susan's entire collection of 10 audio programs and 4 e-books will rock your world — as they have for people around the world. Are you ready to start winning in life and living with zest, wholeheartedness, vitality, and high-level prosperity? Do you want to experience more passion and robust health than ever before? Would you like someone to demystify for you how to take a tiny seed of an idea and turn it into unimaginable gifts — the gifts of joy and success? Well, you've come to the right place. Around the world, and on every continent, people from all walks of life have been enjoying Susan's 14-title Renew Your Life: Choose to Live Fully series. If you've always wanted your own personal life coach, someone who could guide you with the big as well as the small decisions of your life, help you harness your internal energy and highest potential, and support you with all the tools you'll need to shine brightly in your life, then this complete package is perfect for you.
Are you ready to Renew Your Life & Soar Like an Eagle? Would you like to become part of Susan's special Eagle Club? To find out more, please click here.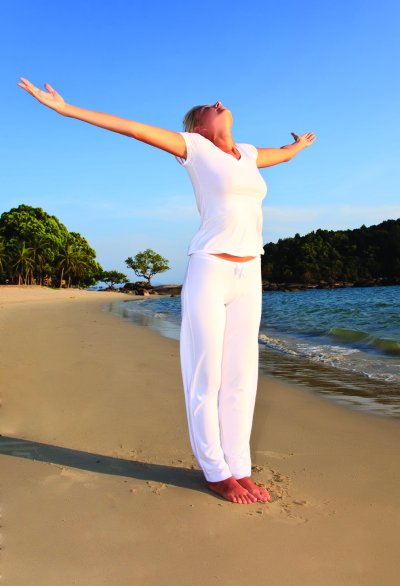 The moment you receive this full program, you will be inviting Susan into your life as your very own personal holistic lifestyle coach. She will guide you — step-by-step — on how to reinvent your life, become the CEO of your body and life, blossom into your highest potential, and create the life you deserve and desire for yourself. You will also learn how to change lifelong, self-defeating thinking habits. Some people devour all 14 titles in the first month; others enjoy one title each month for just over one year and incorporate Susan's suggestions slowly and steadily; they make positive changes each month as a result of the title-of-the-month that they are perusing before moving on to the next one. But you will need to purchase the entire Renew Your Life package at once, if you would get the maximum discount on all of Susan's products. It's a gift that keeps on giving year after year. And the gift of health is the best gift you can give yourself and your loved ones. This comprehensive package makes a terrific gift for any special occasion — birthdays, anniversaries, graduations, and holidays — or just to say "I care."
❀ ❀ ❀ ❀ ❀ ❀ ❀ ❀ ❀ ❀ ❀ ❀ ❀ ❀ ❀ ❀ ❀ ❀ ❀ ❀
How to Use this Complete Package: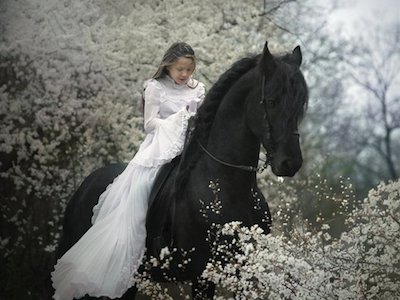 Audio Programs: Some people prefer to sit at their computers and listen to Susan's audio programs while they are doing other work. Most people make copies of the 10 audios on a CD to enjoy while driving, taking a walk, or exercising. Others transfer them to their iPods or other listening devices. Whatever works best for you is the best way to use her program. A majority of people also listen to these programs in bed as they are relaxing before going to sleep.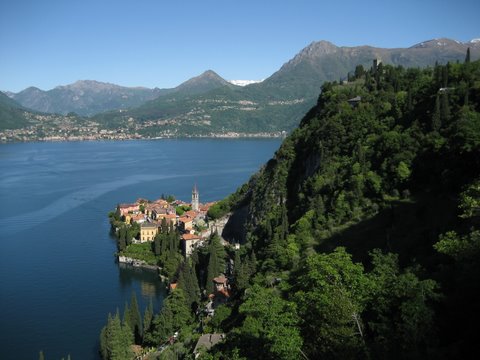 E-Books: You can choose to read the e-books on your computer, on a reading device such as an iPad or Kindle, or even print out the pages and carry this book with you to read in-between work and other lifestyle projects and errands. One of Susan's enthusiastic followers told her that she loves to read the printed-out pages for a few minutes at her local community garden park where she sits on a bench for 10 - 15 minutes each day on the way home from her job to help her shift into the next phase of her day and feel more relaxed and confident. And some clients read for 10 minutes each day to start and end the day -- to bookend your day with positive inspiration. Find the best ways for you to carve out the time to read this invaluable information that Susan has provided just for you.
❀ ❀ ❀ ❀ ❀ ❀ ❀ ❀ ❀ ❀ ❀ ❀ ❀ ❀ ❀ ❀ ❀ ❀ ❀ ❀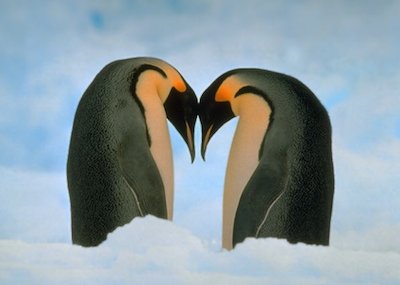 As a holistic lifestyle coach and personal growth counselor, Susan works with clients worldwide and gets paid handsomely to impart her pearls of wisdom and cutting-edge motivational techniques. If you are not lucky enough to be one of her personal clients, not to worry! She has incorporated all of her gold-star secrets to being vibrantly healthy and awesomely successful in this complete package — RENEW YOUR LIFE: Choose to Live Fully. Previous clients have included corporate presidents, politicians, world-class athletes, television and movie celebrities, and everyday people who want to achieve a greater sense of purpose, joy, success, and balance in their lives.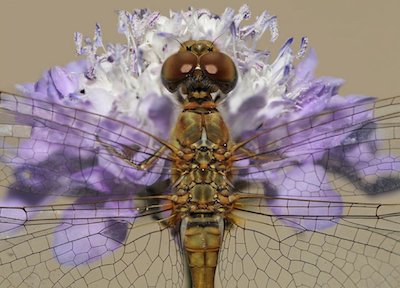 Working on all levels — physical, mental, emotional, and spiritual — Susan can do for you what she does with all of her discerning clients worldwide: communicate with you in easy-to-understand language and empower, motivate, and inspire you to enrich every aspect of your life. For many of you, she will become your muse — your source of inspiration. Whatever your goals may be — to heal your body, look years younger, attract the perfect relationship, increase prosperity and success, simplify your life, lose extra unwanted pounds; boost immunity and energy, or achieve your goals in record-breaking time — Renew Your Life provides you with all of the tools necessary to guarantee success.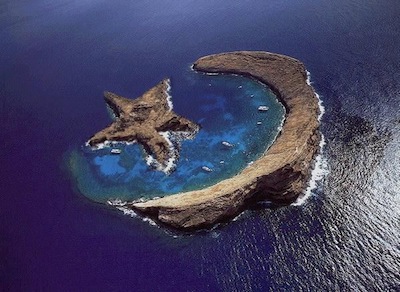 Even if you desire to build up your self-esteem, this is the perfect program for you. Susan says that self-esteem is the thing that people wrestle with the most in their lives. Even the wealthiest and most accomplished people she knows and works with suffer from damaged health, less than optimal self-esteem, and lack of joy and passion. Working with Susan through these 14 titles in Renew Your Life will be a surefire catalyst for you; she will show you how to live your highest potential in life — the way you were created to live. As Susan says in the audio program How to Achieve Any Goal, and in her book The Joy Factor: 10 Sacred Practices for Radiant Health, the strongest single factor in prosperity is self-esteem: You must believe you can do it, believe you deserve it, and believe you will get it -- whatever this goal is for you. If you invite Susan into your life through this dynamic and cost-saving package, and incorporate all of her time-tested and celebrated tools, techniques, lessons and research, you will be able to count yourself among her most successful clients.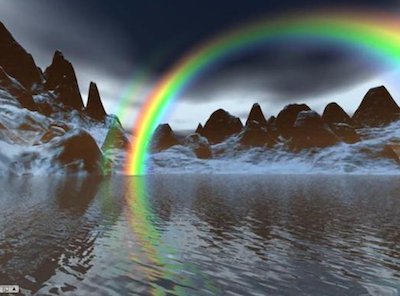 As you will learn throughout this life-changing anthology seminar series — all of Susan's 10 audio programs and 4 e-books in this complete, discounted package, Renew Your Life — your life and all of its magnificence is a reflection of how you feel about yourself. Plant seeds of high self-esteem and support them with all of your actions. You deserve the very best life has to offer YOU. Whether you are a stay-at-home mom, want-to-be-author, entrepreneur, small business owner, corporate executive, college or high school student, or are currently jobless and without a home to call your own, you will have at your fingertips the full program to get unstuck from the "spin-cycle" lifestyle, shed some pounds, heal relationships or attract the perfect partner, champion high self-esteem, glow with health, radiate a youthful vitality, feel more confident and empowered, land your perfect job, create a successful career, and learn how to celebrate yourself and life and live with gusto. You will be unstoppable! Renew Your Life is for absolutely EVERYONE!
What People Are Saying Around the World About RENEW YOUR LIFE: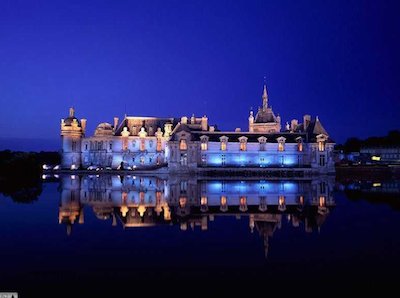 "Renew Your Life changed my thought process and healed my life. It has been a godsend to me. I am never without her e-books and audio programs to help bolster my motivation and self-esteem. Susan has become my daily muse and my life is ineffably better as a result of her program and her other books that I keep on my bedside table or in my kitchen — The Joy Factor, Health Bliss, Be Healthy~Stay Balanced, The Healing Power of NatureFoods, and Recipes for Health Bliss." ~ J. Roberts, Canada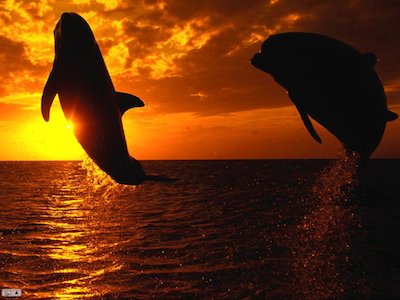 "I wish everyone in the world could enjoy Susan's complete program. From her wisdom and expertise, as well as her motivating personal style, I have lost all of my extra weight, healed my arthritis and diabetes, eliminated my depression, got a job promotion with double my salary, and met the man of my dreams. Susan is now my very best friend through her Renew Your Life program." ~ S. Reynolds, Santa Monica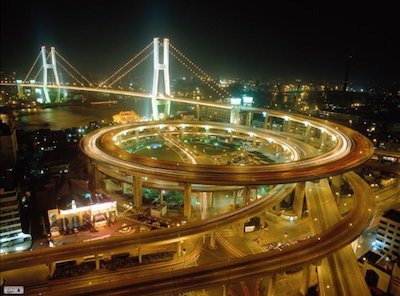 "How did I ever get along before getting this entire package? It is the wisest and most uplifting material I have ever listened to or read. Along with Susan's book, The Joy Factor, her 10 audio programs and 4 e-books have completely changed my life for the better. I now sleep like a baby every night; I de-cluttered and simplified my home and life; and I detoxified and rejuvenated my body. Everyone keeps telling me how much younger I look and they all want to know what I'm doing differently in my life. I tell them about Susan's 14-title program Renew Your Life." ~ M. Taylor, Australia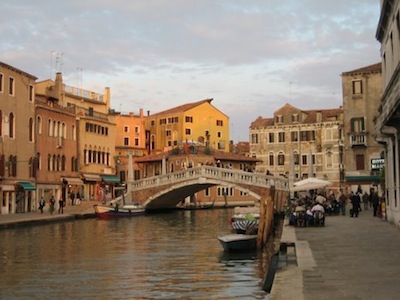 "Renew Your Life is a remarkable and insightful package or audios and e-books that offers you the chance to achieve the best health of your life, and the highest level of success imaginable — if you're willing to embrace some of her excellent advice. I've been a medical doctor for more than two decades and even I learned and received immense value from Susan's new ways to stay well, happy, balanced and peaceful." ~ C. Capriano, Italy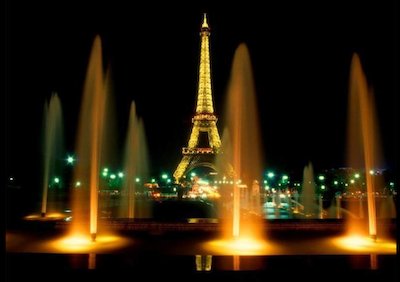 "Susan's program helped me release my difficult and very negative childhood. I learned the importance of forgiveness and how to forgive the people who hurt me, let go of the sadness, and orchestrate a life in which I am now surrounded with terrific friends, have a job I love, and am blessed with the most wonderful husband who loves me unconditionally. Renew Your Life and her books The Joy Factor, Health Bliss, Be Healthy~Stay Balanced, The Healing Power of NatureFoods, Walking on Air, and Recipes for Health Bliss gave me all the tools and insights I needed to attract and create my best life—filled with vibrant health, lots of confidence, and happiness." ~ A. Kearney, France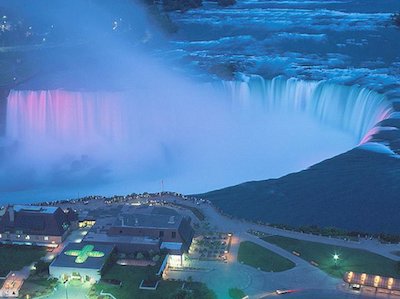 "For over 30 years, I have been anorexic and, from time to time, bulimic as well. My serious eating disorders controlled my life. I really had no life at all and was sinking into a deep depression — until a friend gifted me with Susan's entire package of Renew Your Life. It took me 3 months to get through everything -- as I chose to take the process slowly and incorporate all of her suggestions and inspiring techniques into my life. With each week, I felt stronger and more in control of my health, feelings, thoughts, and actions. I am no longer anorexic or bulimic and now have a positive body image for the first time in my life. I credit Susan's full program for giving me a new life — the kind of life and happiness I always dreamed of having when I was a young girl. Thank you Susan for being my personal holistic lifestyle coach and personal growth counselor through your life-changing program. I am recommending it to all of my friends." ~ G. Smith, New York City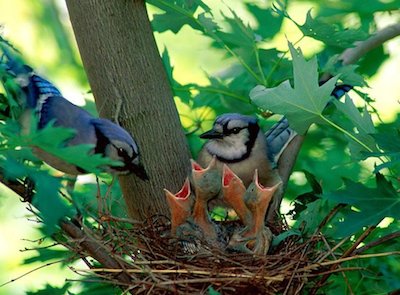 "The joy and happiness I felt as a child is now once again part of my exciting, renewed life -- thanks to Renew Your Life and The Joy Factor. I learned about Susan when George Noory interviewed her on his radio show Coast to Coast AM. She inspired me to be the CEO of my life. No matter what happens, or how much chaos and stress I see around me, I know that I can handle it — I can rise above it and even see the blessings from it. In the most inspiring and motivating way possible, Susan showed me how to change lifelong, self-defeating thinking habits; this is worth millions of dollars to me because it has changed my entire life for the better. I am now feeling more confident, peaceful, happy, and vibrantly energetic and healthy than ever before in my adult life." ~ J. Moore, Chicago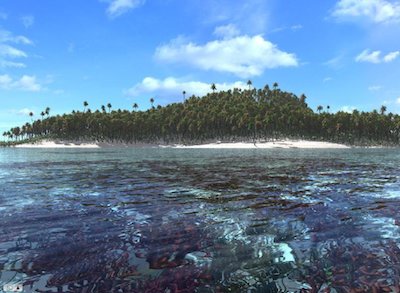 "For the first time in my life, I love my body -- even at my large size. Through Susan's lessons in Renew Your Life and her dynamic other books The Joy Factor, Walking on Air, Health Bliss, Recipes for Health Bliss, Be Healthy~Stay Balanced, and The Healing Power of NatureFoods, I now celebrate my body daily and give thanks for this miracle — the human body extraordinaire. I no longer avoid having my picture taken, shy away from mirrors, or make excuses for not being able to socialize because of my weight and size. My extra body weight is falling away at a healthy pace. And I now marvel at the miracle of me — a magnificent human being with a heart of gold." ~ D. Bolen, San Francisco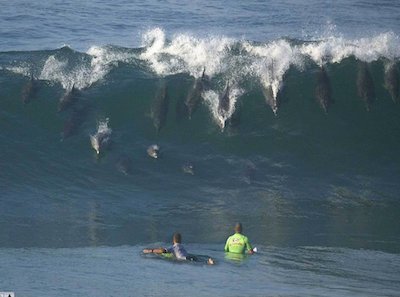 "I am in my 80's and only wish I learned about Susan and her work when I was in my 20's. It would have saved me loads of heartache, sickness, disappointments, and grief. Luckily, I now have implemented all of the wisdom I learned in Renew Your Life. As a result, I have never felt so positive, happy, or healthy in my life." ~ K. Spielberg, Los Angeles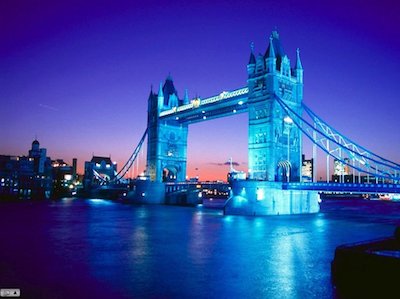 "I have battled with weight issues my entire life — that is until I purchased Renew Your Life. It's worth millions of pounds (dollars) to me. Because of Susan's countless tips, I am now at my ideal size and shape; I look years younger than my age; and I recently got the job of my dreams. My husband told me that I seem like a renewed lady to him and he is chuffed indeed with my reinvigorated libido because of Susan's many suggestions." ~ H. Brown, London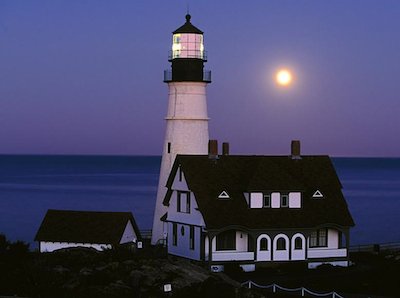 "My best friend gave me the Renew Your Life discount package for my birthday recently. What I learned from Susan's work has completely changed my life for the better. My confidence, self-esteem, and level of health were all at an all-time low before incorporating Susan's program and boundless, holistic healthy living tips into my life. Now it feels like I'm on top of the world and there's no goal that I can't accomplishment if I believe in it enough and know I deserve it. In fact, I followed Susan's advice in her books The Joy Factor, Walking on Air, and Recipes for Health Bliss, too, and attracted the most kind and fascinating woman I have ever known -- and my life is now filled with joy, happiness, and celebration every day. Susan also helped me triple my income, which pleases both my wife and me." ~ T. Choi, South Korea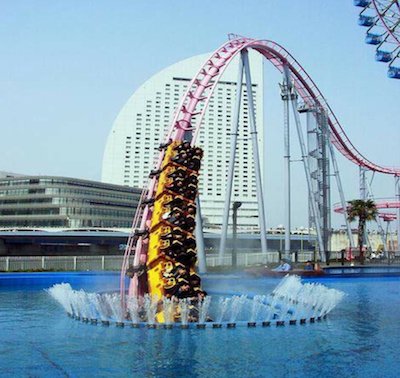 "The next best thing to working with Susan in person is delving into her outstanding full program Renew Your Life. Since I travel for business, I take this program with me wherever I go. Susan has truly become my muse and personal holistic lifestyle coach, even though I have yet to meet her in person. I was in an audience of over 2,000 people once and tried to meet her after her motivational talk — which everyone loved — but there were too many people around her to get anywhere close to her. I simply can't recommend this program enough if you want to upgrade your life, accelerate fat loss, use foods as medicine, live closer to nature, ramp up your energy, achieve your goals, and create the life of your highest dreams. They will come true for you in record-breaking time when you implement Susan's easy-to-understand motivational tools. They have already worked for everyone in my family, too, and I have 5 children. Kudos to Susan!" ~ P. Cassara, Miami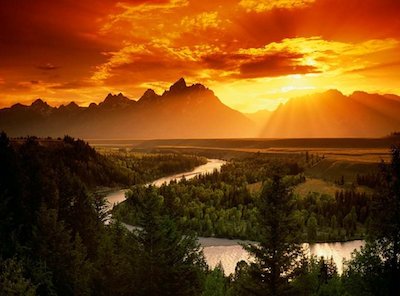 "I go to bed happy and wake up happy no matter how stressful my day. With 4 children all under the ages of 10 to care for and a husband who travels a lot for business, I never imagined I could have this much energy and gratitude, thanks to Susan's full program Renew Your Life, her beautiful 3-book Blissful Living set, and my favorites Walking on Air and The Joy Factor. I bought 12 copies each of all her books to give as gifts and also purchased 8 copies of Renew Your Life for gifts, too, for everyone in my family. All of her products are valuable to me; what I appreciated a lot were her all of her tips on time management and how to make the best of my hours and days to get the most done without feeling overwhelmed as I used to feel. Susan has not only saved my life, but has also made it more rich (her advice doubled our income) with heart-felt joy and happiness." ~ S. Matsuda, Japan & Santa Monica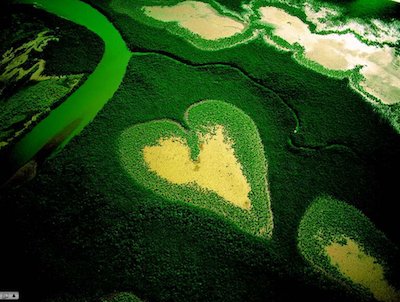 "Ever since I was in my early 30's, I have battled depression and weight issues. Susan taught me in Renew Your Life and her uplifting books The Joy Factor and Walking on Air how to nurture my well-being and look at my life from a higher perspective. There truly is a silver lining in every circumstance, as I learned from Susan, and I am more at peace than ever before knowing that I am now living with purpose and authenticity. I am, happily, much leaner and more toned up now, too. Thank you, Susan, for showing me how to believe in myself again and live with the kind of hope and gratitude again that as I felt as a child." ~ B. Klinger, China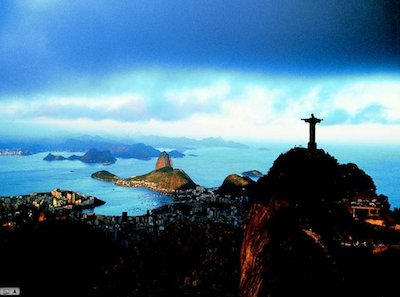 "This accessible and engaging program has helped me to get into the best health and shape of my live. I am in my mid-50's and am now often told that I look like I am in my 30's. Those kinds of comments make me feel terrific. But I also know that the inside of my body reflects the physiology of a 35-year-old female and it's only because of what I learned and implemented from Susan's superb program Renew Your Life and her books Recipes for Health Bliss, Walking on Air, and The Joy Factor. If getting into the best health of your life is important to you, too, then you can't pass up this life- and cost-saving package and two books. Once I started reading her books and listening to her sweet voice, I couldn't stop. Her work is for everyone from the ages of 18 to 88. My two children love Susan's book Vegetable Soup/The Fruit Bowl and so do my grandparents." ~ V. Sanchez, Mexico & Pacific Palisades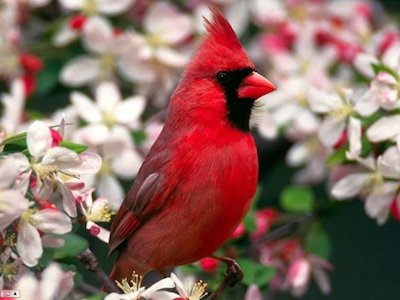 "Susan's program is a thoughtful exploration of the current healthy living tenets that science is confirming. But Susan, fortunately for us, distills all of this confusing medical and scientific research and puts it all in a language that anyone can understand. Before I purchased this set of programs, I was feeling off-kilter, overwhelmed by stress and life, and was no longer feeling any joy or celebration of life. As soon as the first day of listening to Susan's healthy living tips and reading her pearls of wisdom in her e-books, my life started changing for the better. It's hard to explain, but I began almost instantly to feel a joy and happiness bubbling up and overflowing in my heart and this happy feeling now infuses my entire body and permeates my entire day. I could never thank Susan enough for giving me back my joie de vivre. This, in itself, is worth over a million dollars to me. I am now giving Renew Your Life, Walking on Air, and The Joy Factor to all of my friends as gifts for birthdays, anniversaries, graduations, holidays, or for any occasion." ~ C. Frampton, Seattle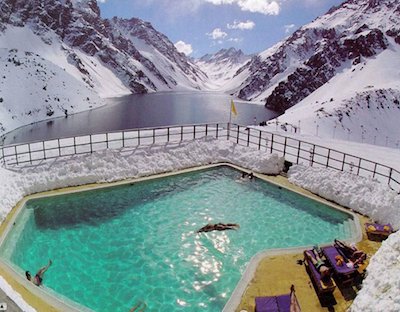 "Susan's full package of audios and e-books is like the perfect meal: it's not too much to be overwhelming and it's absolutely delicious. I live in one of the most beautiful places on earth and yet I never felt beautiful myself or appreciated where I lived — that is until I purchased and delved into Susan's motivating and uplifting program Renew Your Life. When I listen to her audios or read her e-books (and her wonderful, life-changing books Walking on Air and The Joy Factor) now, it is as though I've taken a "happy" pill. Susan's enthusiasm and verve for life is contagious -- in the very best way. I only wish that Susan could live next door to me and I could be in her loving, gentle, and inspiring presence a few times a week. Instead, I daily enjoy her program that I highly recommend to everyone." ~ I. O'Reilly, Ireland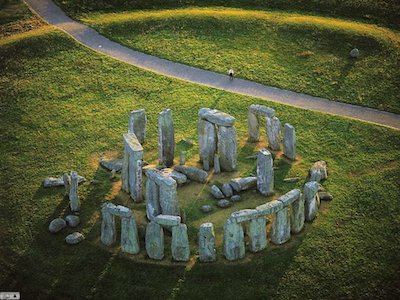 "If you read the book "The Secret" and liked it, you will love Susan's work even more. Her life-changing 14-title package, Renew Your Life, and her fantastic book The Joy Factor, reveal the truth about how your consciousness and energy really work in the world. It's your full life force—not just your individual intention—that creates results. This uniquely holistic approach unlocks your highest potential in life to shine through. Renew Your Life, Walking on Air, Recipes for Health BLiss, and The Joy Factor offer the keys that will open you up to a future of abundance and joy. Additionally, you will tap into one of the best-kept secrets of success—your connection with the presence and energy of Spirit! Learn how to sharpen your intuition and work with your angelic companions. You will discover a few hundred ways to access the talent of the ages and align your own energy field with the driving force of the cosmos. The world of endless possibilities is awaiting you. Now is your moment of destiny creation. Invite Susan to lovingly and gently guide you in your journey. I saw her on a TV talk show in the UK and she mentioned this program and book. Both are worth so much more than their cost, but don't tell Susan. Her sage advice tripled my income." ~ W. Emerson, Scotland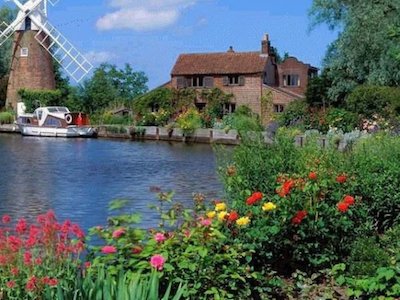 "My firm works with hundreds of high-level leaders in the healthcare industry. And I've discovered that the best way to influence busy people is to craft clear, targeted, cut-to-the-chase messages and repeat them again and again in various ways. Dr. Jones has this formula down pat. Whether you're seeking to grow a company or to deepen and strengthen relationships with existing clients, or you simply want to enhance your own life with greater health and success, then Renew Your Life is the best purchase you can make — and worth millions in terms of the success you will achieve. Her common-sense approach and motivating style of expressing complex research and scientific material will dazzle you. Her refreshing sense of humor will also enthrall you and her deep perspective into whole-body vitality and rejuvenation will captivate you. Also, get several copies of her book The Joy Factor because it is the perfect companion to Renew Your Life and you will want to give copies of both away as gifts." ~ K. Clemmensen, Denmark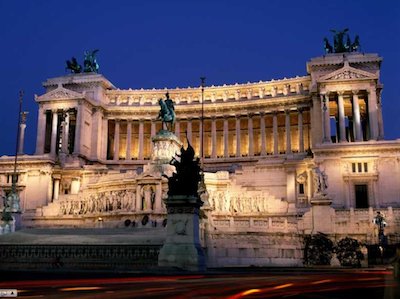 "Renew Your Life is a one-of-a-kind, masterfully researched encyclopedia reference of lifestyle concepts reputed to result in enduring health benefits, greater success, increased prosperity, newfound joy and happiness, and a reinvigorated balanced life. Through this complete program of 14 audios and e-books, you — the reader and listener — can select those 'secrets' that are individually wisest for your lifestyle. And I also savored every page of her books Walking on Air and The Joy Factor. Both this book of hers and her full package, Renew Your Life, are delightful dances through science and high-powered motivational tools and prose . . . that really work! Susan is the best motivator I've ever known. She delivers healthy lifestyle gems of wisdom that will leave you healthier and happier and wiser." ~ J. Johanson, Germany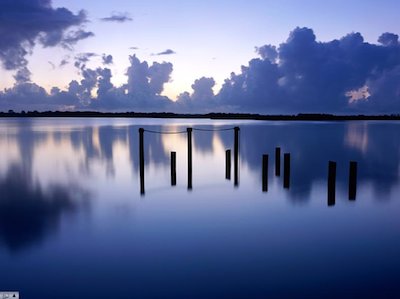 "As an entrepreneur who specializes in financial services and travels the world for my business, I recommend Renew Your Life, The Joy Factor, Walking on Air and Recipes for Health Bliss to anyone who wants to increase their level of prosperity and even have money to spare. If you are a professional who desires to attract versus chase quality prospects and clients, these three products are for you. The principles that Jones talks and writes about are timely and relevant, and her humorous and upbeat attitude and personality will rub off on you. Susan's concepts and strategies to help you differentiate yourself in today's competitive marketplace will "rock your world," as Susan says from time to time, and enrich every area of your life—physically, mentally, emotionally, and spiritually. These are the best hands-on programs on how to increase prosperity and live your highest potential. Also, you must get lots of copies of both Walking on Air and The Joy Factor to give as gifts. It's the best book that I've ever read; I purchased three dozen to keep on hand to share with others and have already given away most of them and will purchase another case shortly!" ~ F. Sterling, Boston
to learn more about
The Joy Factor: 10 Sacred Practices for Radiant Health
or to order copies for yourself, family, and friends.
Price:

$132.00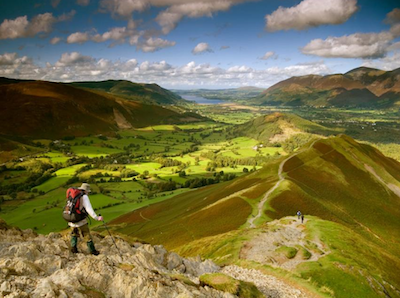 When we choose happiness, we choose love. We feel vibrantly alive, in touch with our inner world, conscious of the miracle of being, here. I believe goodness, kindness, empathy, compassion, and forgiveness are at the heart of our essential nature, with love as the driving force. Love is our lifeline. With every heartbeat, with every breath of air we take in, like is new and fresh. Now is the only time, here in the only place, to love and live happy.
~ Alexandra Stoddard
The thoughts we have held and the words we have repeatedly used have created our life and experiences up to this point. Yet, that is past thinking. What we are choosing to think and say today, this moment, will create tomorrow and next week and next month and next year. The point of power is always in the present moment. This is where we begin to make changes. What a liberating idea. We can begin to let the old nonsense go. Right now. The smallest beginning will make a difference.
~ Louise L. Hay