$24.95
Interested in Being...
Strong, Slender & Sensational • Peaceful, Poised & Prosperous?

ANTI-AGING COLLECTION: This new anti-aging collection set is comprised of 4 popular titles from my online Store. If you were to purchase all 4 products separately, your cost would be $89.80. However, through the end of the month, the introductory price is only $24.80. It's a savings of $65. This set also comes with a special BONUS GIFT (10 Easy Steps to Effective Weight Loss) — a 5th product -- see below.
As I travel around the world giving motivational presentations, signing books, leading workshops and seminars, conducting retreats, and doing consultancy work, I discover that most people, no matter their age, want the same things. We all want to be vibrantly healthy, successful in our careers and home management, happy in our relationships, lean and fit, and live with peace as our ever present companion. Easier said than done, right?
Well, in this special package, I brought together four of my most popular titles from my website's Store. Two of them are audio books that I recorded in a professional studio and they both incorporate relaxing music (Choose to Live Peacefully and Wired to Meditate), and the remaining two are full color, beautifully designed eBooks (The Curative Kitchen — a Special Limited Edition with a new cover and Living on the Lighter Side). To learn about each of these four programs in the set, please click on the links.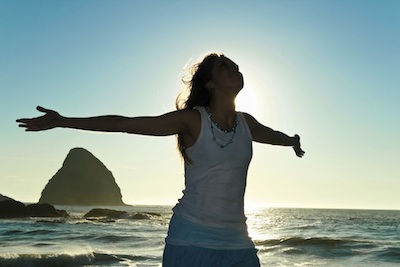 If you were to purchase these four titles individually, and not as a set, the price would be $89.95. However, for a limited time, when these four publications are purchased as a package set, your price is only $24.95, a savings of $65. It's like getting four for under than the price of one. This new collection set also comes with a popular 5th product — a BONUS GIFT — see below.
This collection will guide you in healing your body from head to toe, inside out, and give you the tools you'll need to live an amazing life and feel on top of the world. You can do it! You can achieve your goals, shed extra weight, look years younger, increase your income, and live each day with peace and joy in your heart. You deserve the best. The power is within you now to thrive in your life and to be a shining example of radiance and empowerment. Strong, Slender & Sensational • Peaceful, Poised & Prosperous is your gateway to achieving this success; it will show you how to connect with and unleash your inner power to create your best life.
Praise for this Collection:

"I feel so blessed to have received this set of two audio books and two eBooks as a gift. Susan shares her insider secrets to help you reach your personal, spiritual, financial, and business goals faster. No matter if you are an individual looking to connect with your life's purpose or the CEO of a multi-million dollar company, you will learn new, simple, and effective ideas for improving your health, accelerating your income, and creating success in every aspect of your life. Today, through Strong, Slender & Sensational • Peaceful, Poised & Prosperous, you can begin a new life. You'll gain priceless insights to help you improve your career, business, and personal lives. It's a gift that will keep on giving year after year. — J. Williams, London, England
"The Strong, Slender & Sensational • Peaceful, Poised & Prosperous collection is amazing. It's packed with Susan's case studies and personal stories with her clients that teach you how others have gone through suffering and hardship to living amazing lives. Through this breakthrough set, you, too, can turn your life around by using her simple and powerful techniques, guidance, and wisdom. It's worth a thousand times more than the price. I'm giving it as gifts to my family and friends. Thank you Susan for showing me how to live more fully." — S. Thompson, Los Angeles
"Susan's enthusiasm and common-sense approach to healing the body and upgrading every aspect of my life has been a godsend to me. In only a few days of receiving Strong, Slender & Sensational • Peaceful, Poised & Prosperous, I already feel renewed and reinvigorated and in more control of my thoughts and life. Her enthusiasm and positivity for living a healthy, prosperous life is contagious. She explains things in a way that makes it easy to understand and to incorporate in my life. And for the first time in my life, I have no doubt that I can now achieve my goals. Failure is no longer an option for me. I learned from Susan that my success is guaranteed with right thinking and right action. I highly recommend this collection to anyone who wants to foster vibrant health, live with a more optimistic outlook, and create a successful, inspiring, and more balanced life." — T. Johnson, New York City
Here are three creating-your-best-life affirmations that you might want to recite daily — silently or aloud — that are part of this collection set:
No matter what is happening in the outer world, I am centered within. With wisdom and understanding, I pursue what brings out the best in me and others. I live with courage and conviction and am continually aligned with my higher purpose. I am a magnet for miracles, and I celebrate myself and life today with joy and enthusiasm.
Joy is my way of life. Gratitude cultivates joy. I give thanks for all the blessings in my life and appreciate each person and animal who is sharing this journey with me. When challenges arise, I breathe deeply and handle them with aplomb. I acknowledge my experiences with a calm assurance that life is good. Today I am friendly and encouraging toward others and myself.

I act as if I am that ideal person I want to become. Every day I am living more fully and feeling more confident that I can create my best life. All around me are miracles waiting for my awareness. As I focus on my goals and dreams today, and let go of negativity and worry, I strengthen my magnetic power for attracting happiness, vitality, and success.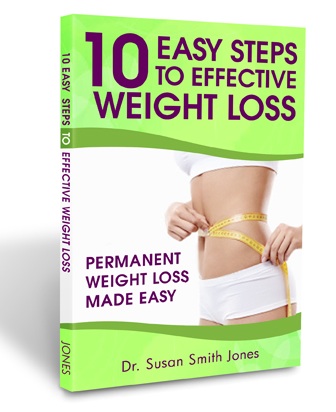 In this special package, you get The Curative Kitchen E-Book (Special Limited Edition with a new cover) plus the three other titles below. Additionally, it also comes with a 5th product — a BONUS GIFT — my full color, internationally-popular, 27-page eBooklet entitled 10 Easy Steps to Effective Weight Loss. If you want to shed some extra pounds and reshape your body, no matter your age or whether you are male or female, this is the gift for you. Be prepared to soar with high self-esteem. It's a gift that will change your life for the better.
SKU: AB-0001 / AB-0002 / EB-0002
Price:

$24.95