Susan's Healthy Living Reports ©
By Susan Smith Jones, PhD
Newsletter — May 2012 • Volume 18
A free monthly newsletter with Susan's Healthy Living Tips that will
add more vim, verve, vigor, vitality, and vibrancy to your life.
Through June 30th, you can get Susan's high-powered Renew Your Life 14-title holistic health seminar series at a 70% discount. This annual May/June sale is the perfect opportunity to enrich your life with her worldwide-popular holistic health compendium.

I still have my feet on the ground. I just wear better shoes.
~ Oprah
Hello,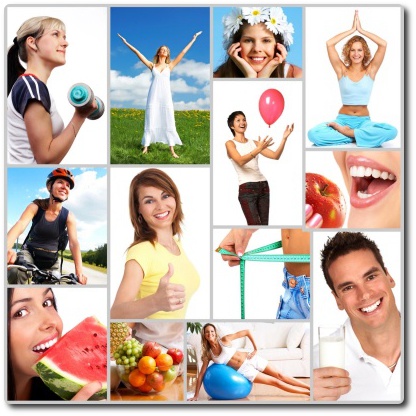 Welcome to the beautiful month of May. My gift to you this month is a FREE copy of my two E-Books, Nature's Superb Superfoods and The Curative Kitchen. To receive these two books immediately, please click HERE.
The third month of the Roman calendar, May got its name from Maiesta, the Roman goddess for honor and reverence.
In America, May 13th is Mother's Day. In my letter that went out to all of my subscribers the last week of April with the early copy of the May Newsletter, I included an exclusive gift in honor of Mother's Day — a full color, beautifully designed book that I wrote entitled Natural Stress Solutions: Discover Nature's Secret to Inner Calm, Restful Sleep & Newfound Energy. If you want to be part of my special subscriber family, and receive future gifts from me, please click Subscribe & Win.
Once a year during the months of May/June, I offer a 70% discount on my popular compendium entitled RENEW YOUR LIFE. This is the month to take advantage of this annual sale price. For more information, scroll down to the box below entitled May/June Special. To order now, click the link above.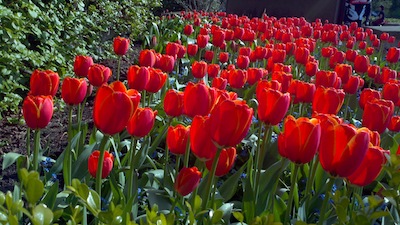 Tulips stand for peace and forgiveness. Isn't that wonderful? Forgiveness changes lives. Choosing to forgive unlocks the gate to healing and health, prosperity and abundance, joy and happiness, and inner peace. Forgiveness is the central teaching of many of the world's religions. Forgiveness can heal our minds, dispel our pain, and ultimately awaken us from the confines of time and space. It's the vehicle that helps us to release fear and the past, as I write about in my new book Walking on Air: Your 30-Day Inside and Out Rejuvenation Makeover. To forgive is to let go. Forgiveness heals our heart and makes us a magnet for miracles. Below you'll read about the healing power of words, part of the forgiveness package. Who can you forgive this month? It's always best to start with yourself.
For those of you who need some allergy relief, I have the perfect natural remedy for you. To listen to a recent radio interview I did on Colds Begone...The Natural Way, click HERE. If you want to listen to the interview on Allergies Begone...The Natural Way, click HERE. I've also included my thoughts on how we can all live more gracefully when the winds of change envelop our lives, understand the power of words, learn about effective stress-busters, choose a superb herb to beautify your skin, and much more.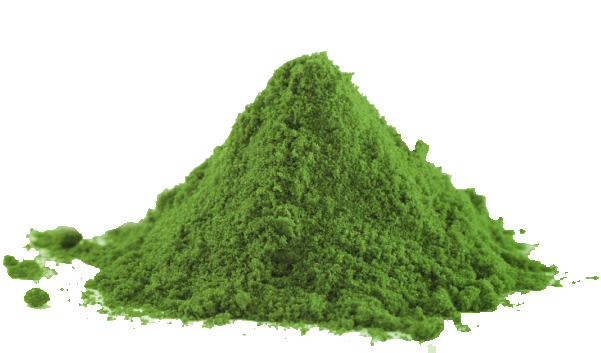 In the box below, you'll learn about nature's best superfood — Spirulina — as well as the most powerful antioxidant in the world — Astaxanthin. I wouldn't be without these two amazing whole food supplements. Spirulina has been a godsend for me and for all of my friends and clients who want to lose weight; boost energy and immunity; alleviate depression; beautify your skin, hair and nails; sleep soundly; reduce inflammation; and heal the body from head to toe. You'll learn all about its benefits and the best Spirulina products that I recommend. I take these products daily and even when I travel. You'll also read about my 90-day clinical study using Pure Hawaiian Spirulina Pacifica®.
When you have a few extra minutes, here are this month's videos to enjoy with your family.
Keep your face to the sunshine and you will not see the shadows.
~ Helen Keller

Nature's Best Superfood & Antioxidant — Spirulina & Astaxanthin
The World's Premier Multivitamin for the Entire Family & Pets, Too

For More Information On These Two Superfoods, Click HERE.
Are you interested in losing weight, soothing achy joints and muscles, boosting energy, healing your pets, sleeping like a baby, supercharging immunity, reducing inflammation and depression, experiencing mental clarity and focus, curbing carb and junk-food cravings, and healing your body from head to toe, inside out? If you answered "yes" to any of these questions, you'll enjoy this information on two of my favorite whole-food supplements that I take daily — Spirulina and Astaxanthin.
SPIRULINA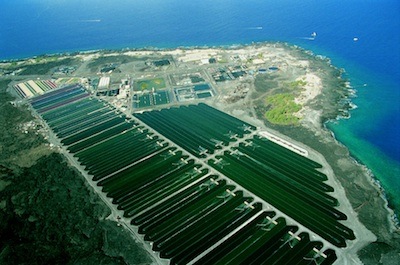 A superfood extraordinaire, Spirulina has been scientifically studied for decades. I have been taking Spirulina for over 35 years and know it's one of the reasons I am vibrantly healthy and have never taken any prescription medication in my life. As a teenager, I learned about Spirulina from my grandmother and I have taken it ever since; it's the bee's knees to me.
In the book Spirulina: Nature's Superfood by Kelly Moorhead, Bob Capelli, and Gerald R. Cysewski, PhD, I learned in more detail how this nutrient-dense naturefood detoxifies and rejuvenates the body from the inside out, head to toe, no matter one's age.
Spirulina supports health in the following ways: it helps to... regulate blood sugar, blood pressure and cholesterol; alleviate pain from inflammation and deliver antioxidant activity to ward off life threatening diseases like cancer, Alzheimer's heart disease and stroke; protect the liver and kidneys and removes radiation from the body; improve the immune system, alleviate allergies, defend against many different viruses; enhance your eyes and brain; ease depression; soothes digestive disorders like Crohn's disease; support weight loss; increase friendly flora in the intestines and improves digestion; and so much more. It's an ideal nutritional supplement for all lifestyles, has a history of scientific experiments and clinical trials, and is easy to take in a tablet or powder form for your entire family and pets, too. I bet I have your full attention now!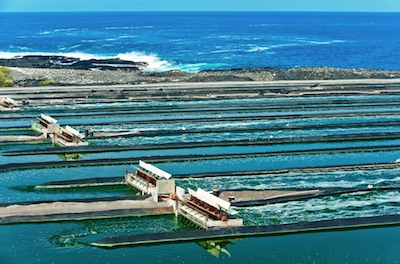 Weight Loss: Spirulina is perfect for anyone wanting to lose weight and say good-bye to unhealthy eating habits. In my 90-day clinical study with over 100 men and women, we discovered that Hawaiian Spirulina (when taken daily) helps curb the appetite, eliminates carb and junk food cravings, precludes overeating, and supports weight loss to the tune of 1-3 pounds weekly when taking one teaspoon of the powder daily (morning and afternoon) or an equivalency in tablets. (If you are under lots of stress daily, then take another teaspoon in the afternoon.) Each participant also added in a 30-minute walk daily. Click HERE for product information. As you read further, you'll also find out how to get a 25% discount on your order using the code GREENHEALTH. This discount offer expires June 30th.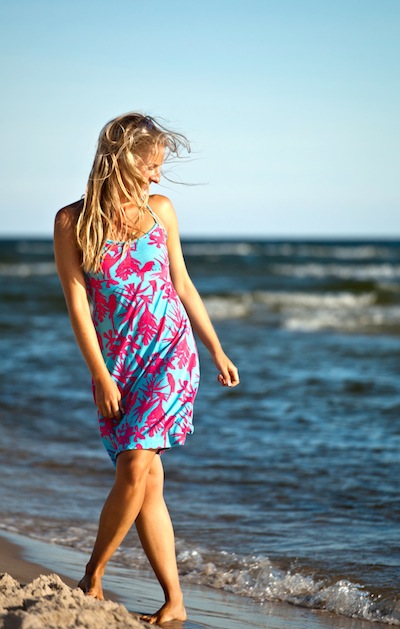 For those of you who have never heard of this health-enhancing food before, here's a brief back-story: Algae were the first plants to appear on the planet. Billions of years ago, they transformed the carbon-dioxide-based atmosphere into an oxygen-rich atmosphere in which other life forms could evolve. When I talk about algae and Spirulina in my workshops and retreats around the world, I find that most people think of algae as a few green or red sources growing in the ocean or lakes. However, like land plants, there are more than 30,000 species of algae, and it comes in different colors and sizes to provide everything from deadly toxins to potent medicines. The blue-green algae (Spirulina) is the most primitive; it contains no nucleus and the cell walls are soft and easily digested, unlike those of other plants that contain hard cellulose. And of all the algae studies, Spirulina has emerged as the most potent and nutritious food. So even though it's been around for millions of years, its widespread popularity as a food is very recent.
Made by nature, Spirulina is a concentrated, nutritious, whole-food with a rich history. As a blue-green algae, it's naturally found in a few highly alkaline lakes in Africa and Central America, and my favorite source comes from the Kona Coast of Hawaii at the Nutrex Hawaii facility, which makes Pure Hawaiian Spirulina Pacifica®.
A Treasure-Trove of Nutrients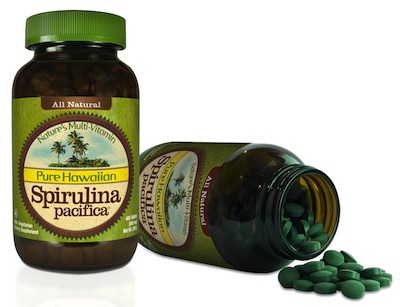 At this point, you may be wondering about the nutritional benefits of Spirulina and why I recommend it as the ideal food for you and your entire family, including your pets. First of all, it's rich in a highly digestible protein. It's 60% protein and it contains every essential amino acid. It also contains more beta-carotene than any other whole-food; it's the best whole food source of gamma linolenic acid (GLA); it is rich in B vitamins, minerals trace elements, chlorophyll, enzymes, and phytochemicals. What's more, it's abundant in other valuable nutrients about which scientists are learning more about each year, such as carotenoids, sulfolipids, glycolipids, phycocyanin, superoxide dismutase, RNA and DNA. And here's another reason that you and everyone in your family should take Spirulina every day.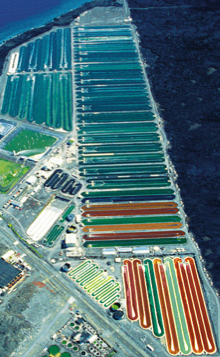 Spirulina supplies nutrients that are lacking in most of our diets. The studies show how it benefits everyone. It provides athletes with long-lasting energy and reduces recovery time; it nourishes people who have issues with digestion, assimilation, and elimination; it helps busy people who don't have time for regular, balanced meals to nourish themselves; it satisfies the appetite as it provides essential nutrients to weight watchers; it enables children and others who don't like vegetables to eat their greens by taking a few tablets; and it gives peace of mind that the body is receiving the full range of nutrients needed for optimal health from a whole-food that's made by nature. It can't get any better than that.
I have seen spectacular results in my clients who take it daily (as I do) and report the following: Lower cholesterol and blood pressure; easier time losing weight; more youthful, luminous skin; increased energy and more endurance in workouts; deeper and more sound sleep; depression and anxiety reduction; relief from joint aches and pains; healthier immune function; fewer colds, allergies, and flu; better digestive health, enhanced memory and mental focus; greater zest for life; and much more. I've also seen it benefit Reiter's Syndrome, Chronic Fatigue Syndrome, menstrual pains, eyesight, dark spots on the face, cognitive improvement, leg pains, neck pain, internal hemorrhoids, strength, macular degeneration, cancer, diabetes, exhaustion, skin and nails, digestion, recovery from surgery, marathon and triathlon training, and weight loss and maintenance.
The National Cancer Institute and the United States government recommend 5-9 servings of fruits and vegetables each day. One serving of Hawaiian Spirulina has the same levels of antioxidants, enzymes, vitamins, and minerals as 5 servings of fruits and vegetables and more nutrition than any other single whole food. Use the code GREENHEALTH when ordering to get a 25% discount. This offer expires June 30th.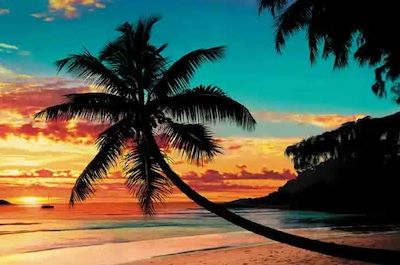 With all nutrient-dense foods that I recommend, I like to compare them to other foods. Gram-per-gram, Spirulina from Hawaii (which contains the highest nutrient levels of any Spirulina) shows how powerfully nutritious it is. Results from independent third party lab tests confirm the following:
Hawaiian Spirulina has 180% more calcium than whole milk (Calcium supports bones, teeth, muscles, hormones, nerve function, PMS, and high blood pressure)

Hawaiian Spirulina has 5100% more iron than spinach (Iron supports energy and blood health)

Hawaiian Spirulina has 3100% more beta-carotene than carrots (Beta carotene support eyes, immune function, antioxidant activity)

Hawaiian Spirulina has 670% more protein than tofu (Protein supports muscle tissue)

Three grams of Spirulina have more antioxidant and anti-inflammatory activity than five servings of fruits and vegetables

Comparing phytonutrient levels, Spirulina is 31 times more potent than blueberries, 60 times more potent than spinach, and 700 more times more potent than apples.

In My Holistic Private Practice
I have been recommending Spirulina in my private practice since the early 80s. The only one that I use personally and recommend these days is Pure Hawaiian Spirulina Pacifica because of its superior quality. It is, by far, the best Spirulina available in the world and the one that I would not be without. Through June 30th, if you use the code GREENHEALTH, you'll get 25% off your order online or by telephone.
800-453-1187 (US & Canada)
808-329-4677 (Direct & International)
Spirulina for Pets & Plants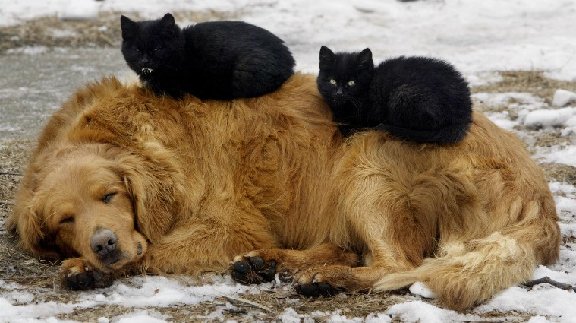 When I said that Spirulina, the world's most complete multivitamin, was beneficial for the entire family, I wasn't just referring to people. Both animals and plants thrive on it, too. In fact, many of my clients have reported back to me the benefits of Hawaiian Spirulina to their dogs, cats, horses, rabbits, pigs, koi carp, and goats. Most of the benefits I heard about came from giving some Spirulina powder to my friends' and clients' cats and dogs. They deserve robust health just as we do! Many veterinarians prescribe Spirulina to aid recovery, increase stamina, relieve stiffness, and also for show animals for general toning, as these animals need to look their best.
The Best Spirulina & How It's Cultivated
Only USA-grown Spirulina is safe as a food. Pure Hawaiian Spirulina Pacific® is the only Spirulina cultivated in a Biosecure Zone free of pesticides, herbicides, and industrial pollutants in Kona, Hawaii, the sunniest coast in the United States. Each pond (that you see in these accompanying photos) is fed with 100% potable drinking water from Hawaiian aquifers and pure deep ocean water containing 94 beneficial trace minerals. It's guaranteed GMO-free and non-irradiated and packaged in glass bottles.
This top-quality Spirulina is available in both tablet and powder form. Once you get used to the color — and it is a beautiful intense color to be sure — you can enjoy Spirulina in many everyday dishes. Mixed in chili, for example, you can barely taste the Spirulina, but the chili does turn a rather unique color. You can go to town on St. Patrick's Day by adding Spirulina to fruit punch, beer, cake icing, and ice cream. Any time you need a natural green food coloring, Spirulina is the perfect choice. Remember, it is extremely concentrated, so very little is needed. One of my favorite ways to take it mixing the powder into water or juice (I really like the taste of it), or blending it in smoothies.
Spirulina "Fountain of Youth" Smoothies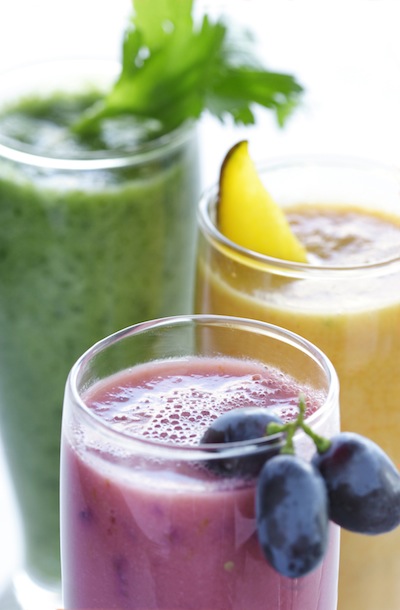 This is one of the quickest, easiest, and most delicious ways to incorporate Spirulina powder into your daily health program. In a blender, add your liquid of choice such as water, tea, juice, or nut/grain milks (i.e. almond, hemp, rice, oat, soy, etc.), and a teaspoonful of Hawaiian Spirulina Pacifica. It really tastes great with apple, pineapple, or papaya juices. You can increase the amount of Spirulina to suit your taste and your personal health program. To the smoothie, you can also add a banana, some frozen or fresh fruit such as berries, papaya, peach, mango, or pineapple. Sometimes for a change of taste and consistency, I'll also add a dash of cinnamon powder and a couple teaspoons of flaxseed or chia seeds, but these are not necessary. The Spirulina is a complete whole-food nutritional supplement providing the body with all of the nutrients it needs to be vibrantly healthy. In future articles on my website, I'll share other recipes on how to use Spirulina in avocado dip, guacamole, tofu salad, pesto, rice topping, cream dip, popcorn, and a paté.
For Luminous Skin — Try My Natural Beauty Mask with Spirulina
If you want to have luminous skin, besides taking the Hawaiian Spirulina internally, use it as a skin mask. Ladies, you will love this natural beauty mask that I use weekly on my face, neck, and upper chest area to help promote smoother, healthier skin. You can even use it on your breasts and the back of your hands. Here's how to make it: Blend together one ripe banana, one ripe avocado, and one teaspoon of Pure Hawaiian Spirulina Pacifica powder. Apply this blend to clean skin and relax for 15-20 minutes. Then rinse it off with warm water and pat dry. You will love how your skin looks and feels. I usually rinse it off in the shower. If you are applying it to more than your face and neck, you can double the recipe.
Nature's Most Powerful Antioxidant

Astaxanthin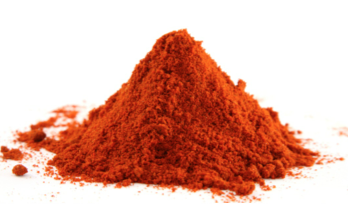 You probably know that vitamins C and E are antioxidants, but few people have ever heard of the world's most powerful antioxidant — Astaxanthin. Natural Astaxanthin is a red carotenoid and an exceptionally powerful antioxidant found in certain species of plants, animals, and microalgae. Astaxanthin is extracted from green microalgae called Haematococcus Pluvialis. Grown on the pristine Kona Coast of Hawaii, Haematococcus Pluvialis is the richest source of Astaxanthin and is the source of BioAstin® Hawaiian Natural Astaxanthin.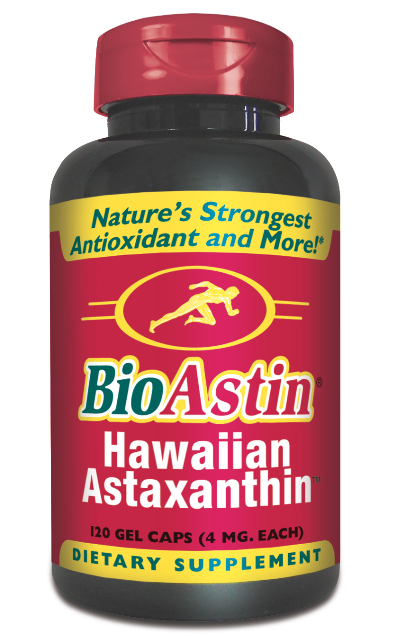 BioAstin Hawaiian Natural Astaxanthin is the ultimate nutrient for joint, tendon, and muscle health; skin health; and eye and brain health. It has been documented in human clinical studies to show a wide range of benefits, including the extraordinary ability to act as a safe and natural way to manage inflammation. While sporadic inflammation can be a normal and healthy response to slight tissue damage such as exercise, prolonged inflammation can have more debilitating consequences. Fortunately, BioAstin supports the body's normal inflammatory response. Due to its molecular structure, Astaxanthin is one of the few antioxidants with the ability to cross the blood brain and blood retinal barriers, bringing superior support and protection to the brain, eyes, and central nervous system. Through effectively scavenging for free radicals and by eliminating singlet oxygen formation, BioAstin provides concentrated antioxidant protection as it combats inflammation. Put simply, BioAstin is the ideal nutrient for our joints, skin, eyes, and brain. For more information on this product, click HERE.
Nutrex Hawaii, the global leader in microalgae production and technology, carefully monitors the vast ponds (which you see in all of these photos in this box) where the Haematococcus Pluvialis is cultivated. The strain of algae used to produce BioAstin Natural Astaxanthin was collected from the wild and has never been genetically modified. It is...
6,000 times stronger than Vitamin C;
800 times stronger than COQ10;
550 times stronger than green tea catechins;
550 times stronger than Vitamin E;
11 times stronger than beta-carotene;
20 times stronger in free radical scavenging than synthetic Astaxanthin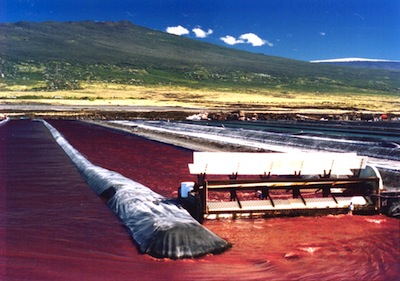 BioAstin is also all-natural, pesticide and herbicide free, non-GMO, gluten, lactose and preservative free. Nutrex Hawaii's manufacturing facility has been awarded a certificate for Good Manufacturing Practices by the Natural Products Association® and was the first microalgae facility to receive ISO Quality Management certification.
In my private holistic practice, I recommend BioAstin to help support…
Joint and tendon health;

Digestive disorders like Crohn's & IBS;
Skin health during UV and sun exposure;

Eye health;

Anti-aging through cellular health;

Healthy immune function;

Cardiovascular health;

Recovery from exercise;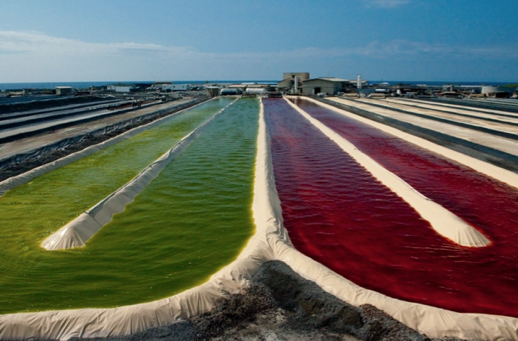 BioAstin is free of yeast, corn, wheat, gluten, and lactose. I take one capsule daily in the morning, and when my stress level is really high, I'll take a second or third capsule later in the day.
To order both BioAstin and Pure Hawaiian Spirulina Pacifica by telephone or online and receive a 25% discount through June 30th on any of these product*, use the code: GREENHEALTH
1-800-453-1187 (US & Canada)
808-329-4677 (Direct & international)
For More Information On These Two Superfoods, Click HERE.
*BioAstin 12mg is 20% off.

May/June Special — RENEW YOUR LIFE — 70% OFF

There are 14 titles that constitute my popular compendium entitled Renew Your Life. If you were to purchase all 14 titles individually from the STORE, your cost would be $265. Most of the time, my team and I offer this life-changing collection at a 50% discount of only $132. However, I always select one month of the year to offer this program to you for a 70% discount — for only $79. This special offer will expire on June 30th when the price will go back up to $132.
Only $79 Through June 30th! (SAVE $186)

If you've been on the fence about purchasing this program, this is the month to do it! The price will not be this low again until May/June 2013. And for those of you who would like to give this holistic plan of action to a family member or friend, this is the perfect month to give this gift.
Most people take their time going through everything. There's no hurry. It might take you between 3-6 months to go through all of the 14 titles in this seminar series. Perhaps you'll choose to enjoy 1-2 titles each month. It doesn't matter how long it takes. I guarantee you it will change your life for the better. Click on the link to peruse some of the endorsements.
You will learn all of the health-enhancing, life-changing secrets that I teach my dozen private clients in my holistic lifestyle coaching work each year. Renew Your Life will motivate, uplift and empower you to create a successful, thriving, peaceful, and balanced life — from head to toe, inside out. The power is within you. Let me show you how to reconnect with this awe-inspiring power. Don't miss this opportunity to get my world renowned compendium at a substantial discount.

To order Renew Your Life at this once-a-year special — 70% off — which expires June 30th, click HERE.

Colon Health The Squatty Potty Way: Are You In The Flow?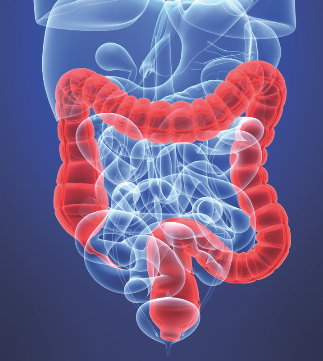 To read more about how to prevent constipation, heal the colon, prevent hemorrhoids, have easy and quick bowel movements, prevent colon disease, and select the best toilet stool for your bathroom, click HERE.

Chronic constipation can cause all sorts of health complications, from hemorrhoids to fecal impaction. Many people also experience related symptoms such as headaches and back pain, which accompany the constipation. None of this is pleasant, but from the standpoint of detoxification, constipation is one of the largest barriers to the efficient elimination of accumulated toxins. If stool sits inside the colon too long without being eliminated, the toxins contained within may be circulated back into the blood. Furthermore, stools that are held up from being eliminated may generate even more toxins. The bacteria implicated in constipation emit their own wastes, which must be eliminated. With chronic constipation, good bacteria may die off as harmful bacteria flourishes and their toxins may damage the colon, causing further stagnancy. To listen to my recent interview on Colon Health & Detoxification, click HERE.

The Squatty Potty: How Does It Work?


Has anyone ever taught you how to use the toilet properly? Probably not. When I was a teenager, my grandmother made me a toilet squat stool out of wood and it lasted a few years. But now I use and highly recommend the Squatty Potty. In fact, I have one in every bathroom in my home and my offices. There is so much benefit in making this simple change of habit — of squatting when you use the toilet to evacuate.

While sitting to do our business may be sold to us as civilized, this seemingly small change of position is very important. Irregular bowels have brought on a number of health problems that plague many of us today including hemorrhoids, colon disease, constipation, and pelvic floor issues – just to name a few!
This unique toilet stool, the Squatty Potty, helps you eliminate faster and more completely by putting you in the squatting position right over your own toilet.
It is recommended by hospitals and clinics worldwide, and is beneficial for people of all ages — even children. In fact, you should teach your children while they are young how to use the toilet properly so that they don't have colon problems when they get older.
To order a Squatty Potty, call: 1-800-670-1130 MT or click HERE.
There are many benefits to squatting when nature calls, including...
More complete evacuation of wastes
Less pressure on veins
Greater energy
Ease of bowel movements
Helps pelvic floor issues
Prevents colon diseases
Remedies constipation
And much more
Squatting helps us avoid painful hemorrhoids, reduces the time required to do our business, and has been cited in medical studies as an activity that can help reduce the risk of colon cancer. It's really quite simple. When you change the way you poop, and you squat, your life will change for the better. Once you start using a Squatty Potty, you will wonder how you ever lived without it.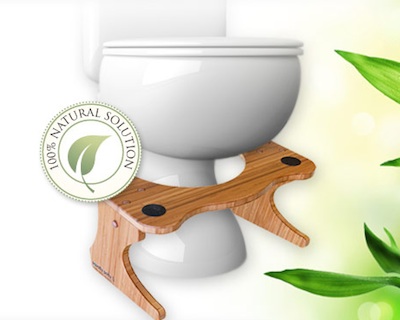 What is the Squatty Potty?

It's a simple, 100% natural solution for better elimination. This sturdy, custom-designed stool allows for full squatting and semi-squat seated positions on our existing toilets. And when it's not in use, it slides conveniently out of the way under the toilet. What could be more simple and effective?
This is one of my favorite gifts to give family and friends — a gift of health that keeps on giving year after year.
In the June newsletter, I will write more about ways to detoxify the body and boost elimination, including a discussion on this following topics: Colonic Hydrotherapy, Kidney Elimination, Lung Elimination, Skin Elimination, Exercise and Sleep.
To read more about colon health and how to prevent and remedy constipation, hemorrhoids, and colon diseases; to select the best Squatty Potty for your toilet size; and to watch videos on how to use the squat stool to get the most benefit, click HERE. To order now, use this link or call: 1-800-670-1130

Living with Change, Patience & Peace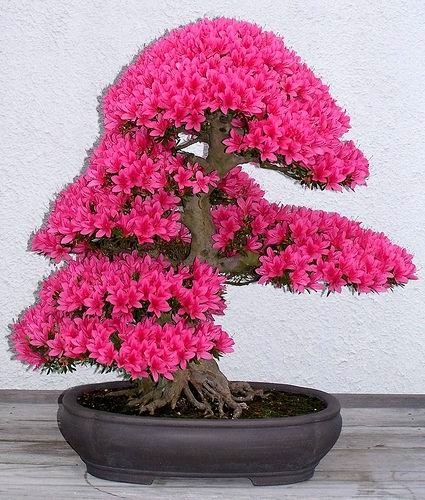 We live in a changing world. Nature changes constantly. Your body is different from one day to the next. Friends come and friends go. Feelings ebb and flow. The tide comes in and goes out. The only constant in our world is the divine. As I often say in my seminars and workshops worldwide, when the winds of change blow, go deeper — deeper within your heart.
Sometimes changes come to us as gentle breezes and other times they come as tornadoes. When changes occur we can choose how we will respond. We can try to control and manipulate the situation. We can become upset and depressed. We can allow ourselves to be tossed around in the waves of change. Or, we can choose to dive below the surface where our strength and understanding lie.
The way to remain peaceful in a changing world is to align with our inner constancy while adapting to the passing world. Welcome change. It promotes growth and restores equilibrium by moving us in the direction of a better life awaiting us — our goals manifested. Know that when you are in harmony with your higher self, and you realize the light within you is not unlike the light in God, then in the face of all change, anything is possible.
The key here is how you respond to change. My mom helped me to look at change in my life with the proper perspective. Whenever I experienced a challenge, she would say to me, "This, too, shall pass."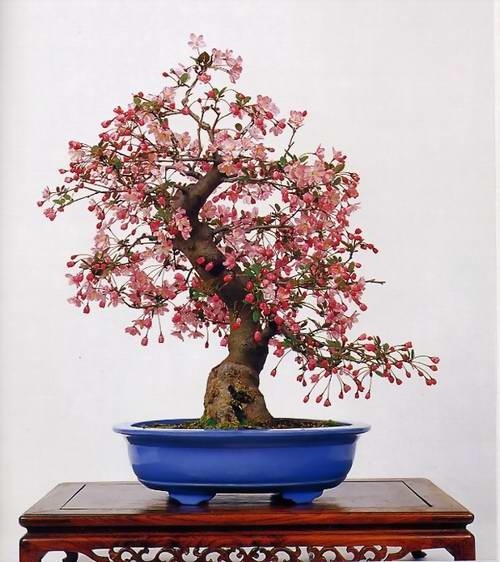 Bonsai Plants: I am a bonsai enthusiast and enjoy visiting my neighbor who has numerous bonsai plants in his garden that he's grown and raised for years. These hand-crafted plants are true works of art. They reflect artistic skills, patience, change, and horticulture knowledge. When I look at his exquisite panoply of colorful plants, I always feel more peaceful. Consider getting a bonsai plant of your own to care for, cultivate, and love for years to come. It will become a metaphor for all of the special, life-enhancing qualities you'd like to develop in your life. My bonsai plant is gracing my office desk and each time I pass by it or sit down at my desk, I appreciate its beauty and am thankful for this gift of nature that always makes me smile and reminds me that all great things worth having in life require patience. You'll find many more photos of bonsai plants in the link below.
Click HERE to learn tips to cultivate patience and embrace change with a more accepting attitude, as well as finding my Action Step and Affirmation to help incorporate these tips into your daily life.
And if too much stress in your life is preventing you from experiencing a peaceful life, you'll enjoy my recent interview on my radio show Dr. Susan's House Calls entitled Is Stress Getting the Best of You? I cover in detail how too much unmanaged stress wreaks havoc on immunity, weight, sleep, skin, blood sugar, energy, mood, and more and highlight my favorite, surefire stress-busters. To listen to it now, click HERE.
The Healing Power of Words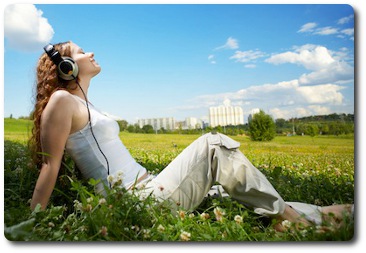 My dear mom, June, and my grandmother, Fritzie, taught me about the healing power of every word that I think, speak, and write. They both showed me, by example, how to live by the Golden Rule and offer kindness to others. They would even say to me, "Susan, you need to empower yourself and always treat others the way you want to be treated." As I write about in The Joy Factor and Walking on Air, our lives reflect our thoughts, dreams, expectations, beliefs, hopes, feelings of self-worth, and desires. Knowing this, you can consciously modify your inner state to create a life that reflects your highest potential and vision. We are not victims of circumstance; we are the architects of our lives. Our conscious thoughts create our lives, our bodies, our feelings; our subconscious reproduces that image perfectly. We create our own heaven or hell. Complications, conditions, or people should not upset you, rather, the way you think about them will cause your upset. Change your thinking and you will change your life. It's up to you. No one can do this for you.
Check out this wonderful, heart-stirring two-minute YouTube Video on The Power of Words.
Good Morning Motivation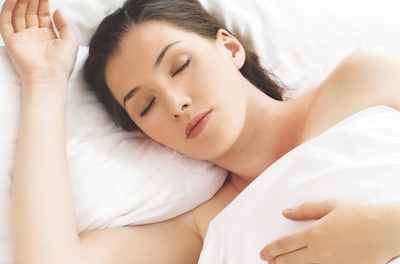 When I woke up this morning lying in bed, I was asking myself, "What are some of the secrets of success in life?" I found the answer right there in my very room.
The Fan said... Be cool

The Roof said... Aim high

The Window said... See the world

The Clock said... Every minute is precious

The Mirror said... Reflect before you act

The Calendar said... Be up to date

The Door said... Push hard for your goals

The Bed said... Relax your way through life
The Walls said... See beyond appearances
The Floor said... Stay grounded in the essential
The Photographs of family said... Remember what really matters in life
Get Instant Allergy Relief — The Swiss Remedy Way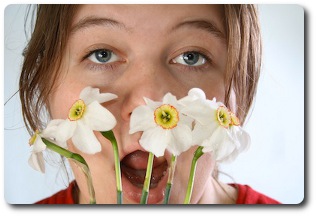 Allergy season with all its misery is in full swing. Even people who've never been bothered with seasonal sensitivities are sneezing, congested, and searching for relief.
When you're confronted with allergies, the best course of action is to turn to nature's pharmacy. Herbs and their essential oils are powerful allies for soothing seasonal sensitivities. And for effective pocket-sized relief, look no further than the all-natural essential oil formula in the Olbas Inhaler. The Olbas Inhaler gives you the power to breathe — instantly. Here's what one of my clients said about it: "I've been on prescription drugs for hay fever for my entire life. This past summer I started using the Olbas Inhaler and for the first time in my life I did not have to take any drugs for hay fever."
The fast-acting formula in the Olbas Inhaler blends Menthol and the essential oils of Peppermint, Cajeput, and Eucalyptol. These powerful aromatic vapors:
Clear congestion
Open stuffy noses & sinuses
Cool dry, inflamed nasal passages
Is non-drowsy and non-habit forming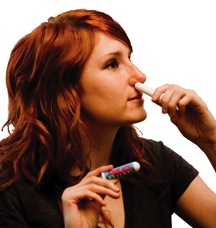 On my radio program, Dr. Susan's House Calls, I recently talked about Allergies Begone and Colds Begone — both in a natural way.
I did an unscientific test with 15 of my eager clients recently — five men, eight women, and two teenagers. I asked them to use the Inhaler when they had a craving for junk or processed food, unhealthy carbohydrates, or simply when they had a hankering to eat something (perhaps because of stress or boredom) when they were not hungry. All of my test clients said that using this inhaler helped to quell their food cravings, to eat less, and to keep the desire for junk food at bay. In fact, they were all pleasantly surprised with how effective it was and how easy it is to keep the inhaler in a pocket, purse, car, etc. In fact, one client said that it helped her to avoid turning into a fast-food restaurant when she was hungry and, instead, get something healthier to eat at the supermarket or another restaurant. Another client said that when he used the Inhaler at a restaurant before the meal was served, he ate less. Half of my test clients even lost weight during this 30-day experiment (from 3 - 7 pounds) and the only difference in each of their lifestyles was using the Olbas Inhaler several times during the day — when needed.
For 35 years, I have used the line of Olbas products and wouldn't be with the Olbas Inhaler or any of the other products. I first learned about Olbas Oil from my grandmother when I was a teenager. I get seven Inhalers at once every few months, and I always keep one at my desk, in my car, in my gym bag, in my purse, on my bedside table, in my briefcase, and in my carry-on flight bag. They make terrific gifts for everyone. Once you use it, you'll wonder how you ever lived without it.
To learn more about all of the Olbas products, visit: OlbasMovie.com and Olbas.com. To order the Inhaler or any of the other Olbas products, call: 800-523-9971 (US & Canada) or 215-632-6100 (Intl), both ET, M - F • 9 - 5.
Through May 31st, Buy 2 Inhalers & Get 1 FREE

Use the Promo Code: INHALER

Burdock Root for Healthy, Beautiful Skin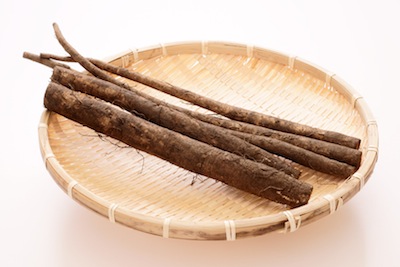 Traditional herbalism teaches that healthy blood is reflected in healthy skin. And no other herb promotes beautiful skin than the premier blood cleanser and detoxifier, Burdock. The Burdock Root is pictured here to the right. I take it in the root, capsule, powder, seed, and liquid extract forms. I purchase the root in the produce section of a natural food store and cut it, skin and all, into quarter-inch slices and put about 4-5 coins in water to simmer for 5-10 minutes. I make a quart of this several times a week. I also use this Burdock liquid as the base for my grains (such as millet, quinoa, oatmeal, and brown rice) dishes.
"Burdock root is one of the best blood purifiers." — Jethro Kloss, herbalist and author the classic guide, Back To Eden.
"Burdock is my favorite treatment for acne...I have seen dramatic effects from the use of Burdock... I find it consistently helps my patients." — Mark Stengler, N.D. author of The Natural Physician's Healing Therapies.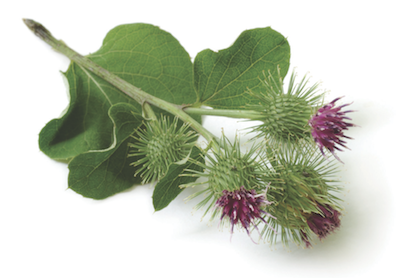 Burdock is by far one of the most recommended herbs for promoting clear, beautiful complexion because it works from the inside out to get the root of many skin imbalances. The Burdock flower is pictures to the left. I learned about this herb from my grandmother in my early 20s and have been including it in my diet ever since. An overloaded liver can lead to poor complexion. Burdock gently flushes toxins that can result in blemished skin . A quarter of your daily elimination comes through the skin, and Burdock gently activates inner cleansing.
Burdock is included in a special class of nutrient-rich herbs that gradually improve general health and vitality by promoting the body's own cleansing action. This health-enhancing herb...
Supports liver function, the body's primary detoxification organ
Is a natural source of the skin-supporting nutrients Sulfur, vitamins A, B, C, E & Zinc
Can be used as a poultice on the skin to relieve inflammation and redness
Stimulates elimination of toxins
Relieves constipation and encourages easy bowel movements
Detoxifies kidneys and promotes healthy kidney function
Helps eliminate excess fluid in the body
Makes the most delicious tea by itself or combined with peppermint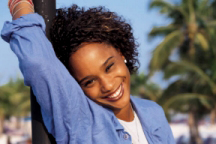 NOTE: Burdock root, however, is no quick fix. The detox tonic is more effective over time, approximately 4-6 weeks of consistent use. In addition, I always recommend to my clients a healthy diet, including lots of fresh fruits and vegetables, and reduced intake of fried, processed foods for more noticeable improvements.
To order Burdock in all of the forms mentioned above, call the Penn Herb Company at 800-523-9971 (US & Canada) or 215-632-6100 (Intl), both ET, M - F • 9 - 5. If you'd prefer to order online, click HERE.
Need Motivation to Lose Weight?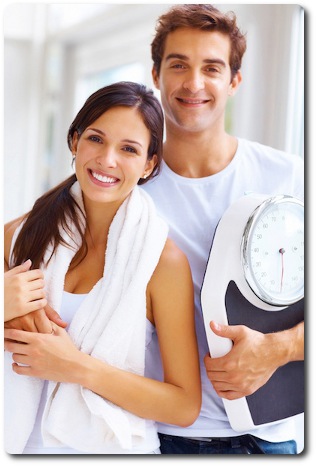 While millions of people starve to death in many parts of the world, the United States has the dubious honor of being the fattest country on the globe, with 50% of Americans being obese. Yet, Americans are preoccupied with their waistlines. We spend more than 40 billion dollars a year on diet foods, diet programs, diet pills, and other 'guaranteed' weight-loss regimens and products. Still, according to the National Center of Health Statistics, we're getting fatter all the time. (Throughout my popular 14-title, life-changing collection, Renew Your Life, which is available this month through June 30th at a 70% discount off the price of purchasing all titles individually — saving you $185, I communicate in detail about over 100 topics related to being vibrantly healthy in body, mind, and spirit, including everything you need to know to shed extra weight — easily and permanently and how my clients achieve lasting success. I offer this sale price only one month a year and it's now.)
Experts call obesity an American epidemic—one that brings with it major health problems. Heart disease, endometrial (uterine) cancer and possibly breast cancer, high cholesterol, high blood pressure, immune dysfunction, osteoarthritis, stroke, gout, sleep disorders, gallstones, and diabetes are all associated with obesity. Because I prefer to see the glass as half full, let's put this in a more positive light: Losing even a little weight may significantly improve your health and well-being. Most of you are already aware of these facts, but simply lack motivation to stick with your commitment and resolve to follow through.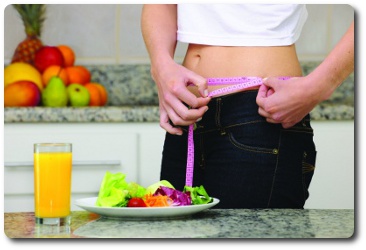 As I wrote about on another page of my website, Make a 21-Day Agreement, everyone knows that exercise is of paramount importance to creating vibrant health and losing weight. Perhaps you've taken up walking or jogging and promised yourself that you're going to hit the trail at least every other day. At first, you have a lot of motivation and meet your goals. But as the days roll by, your resolve starts to flag a bit. It seems that something always comes up that appears to be more important than exercise. Perhaps you need to be in the office early and can't take time for a morning run, or you might have to take one of your children somewhere and this prevents you from taking your afternoon walk. Maybe you stay out late one night, and an extra hour of sleep seems more inviting than riding your bike. I have found that the "buddy system" always works wonders to help keep on track with your goals. Find someone to exercise with you or even participate in a 21-day program with you. You might have different agreements, but you can still support each other — even if you don't live together or, perhaps, even live in another state or country than your "buddy" partner. Just agree to check in with each other daily on your progress.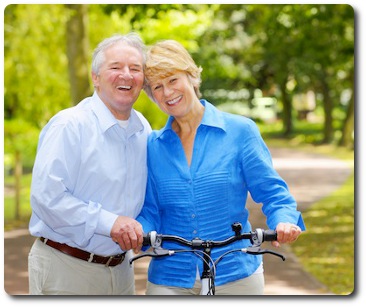 Whatever circumstances you create (they rarely just arise), and no matter how legitimate they seem at the time, be aware that your mind is more than happy to help you create excuses so that you can slip back into familiar patterns. According to behavioral psychologists, it takes 21 days of consistently repeating an activity before your mind accepts it as a habit. Whatever you do for 21 days makes or breaks a habit. And it really works! There's a 21-day form to download and fill in on the link below with directions on how to use it. I'll attach it here for easy access. Make several copies so you can use it monthly to help keep you motivated, inspired, and moving in the direction of your goals.
Why exercise? Patterns of modern living have channeled the average American into an increasingly sedentary existence. But human beings were designed and built for movement, and we have not physiologically adapted well to this reduced level of activity. Here are some reasons to make regular exercise your way of life.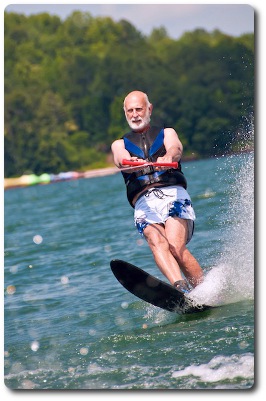 Regular exercise is necessary to develop and maintain not only an optimal level of health, but also a youthful appearance, mental clarity, and high energy.
Regular exercise also increases muscle strength and endurance. It does this by enhancing the function of the lungs, heart, and blood vessels, by increasing the flexibility of the joints, and by improving coordination and efficiency of movement. Here are more ways exercise enhances health.
Physical activity provides an outlet for job-related tensions or mental fatigue. It has been found to reduce tension in the body, boost spirits, and help people enhance their self-esteem. Exercise has also been found to aid in weight control and to help improve posture.
As much as half of the incidents of lower back pain or discomfort are due to poor muscle tone and inflexibility of the lower back. In many instances, this disability could be prevented or corrected by proper exercise.
Research in general also indicates that much of the degeneration of bodily function and structure associated with premature aging seems to be reduced by frequent participation in a program of vigorous, regular exercise.
It is easy to see why the case for exercise is so strong — no matter your age. What's not so easy is implementing it in your life and sticking to it. So check out the article link above and my other article How to Motivate Yourself: Motivation Aplenty.
For over 35 years, I've taught and coached countless people on how to lose weight and keep it off — once and for all. Click on the following links to read about some of my best tips to stay motivated to lose weight, choose the right foods and exercises, boost your metabolism, and make this "weighty issue" a thing of the past in your life.
Accelerate Fat Loss & Get Fit for Life in 8 Easy Steps
10 High-Octane Effective Weight Loss Tips
5 Natural Remedies & Behavior Modification Tips for Easy Weight Loss
7 Surefire Stress-Busters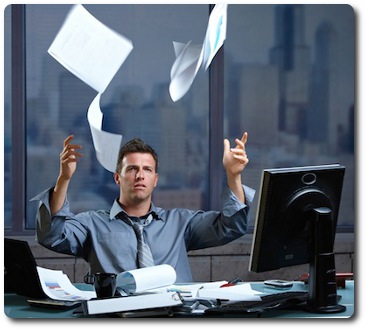 The American Association of Family Physicians reports that two-thirds of all doctor visits are due to stress-related ailments. It's also believed that 80% to 90% of all diseases are stress-related. And if you're female, stress may be even more damaging to your health. Study after study has found that women suffer from both stress and depression more often than men. Click here to read about my seven favorite, surefire stress-busters.
If you want to listen to a recent radio interview that I did on on my radio show Dr. Susan's House Calls (or purchase the special package) entitled How to Be Calm, Cool & Collected, click HERE. For more detailed information on how to manage and reduce stress, refer to my titles Walking on Air, The Joy Factor, and especially Renew Your Life, which is currently available at a 70% discount through June 30th.
The Healing Power of Laughter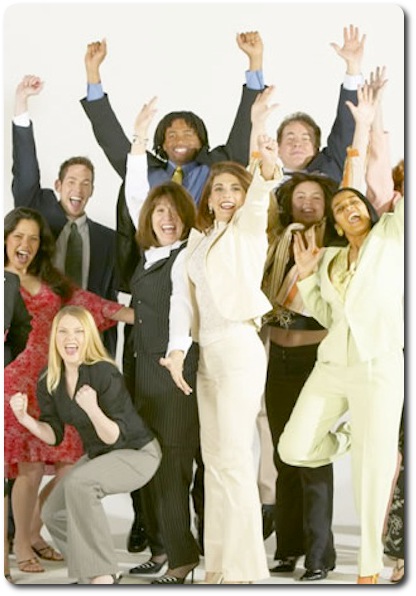 It was the comedian, Milton Berle, who once said, "Laughter is an instant vacation." It's true. I encourage you to find reasons to laugh a lot and don't take yourself and your life so seriously. Seriously! As I convey in my collection, Renew Your Life, according to researchers, laughter releases endorphins into the body that act as natural stress busters. In fact, a good belly laugh gives your heart muscles a good workout; improves circulation; fills your lungs with oxygen-rich air; clears your respiratory passages; stimulates alertness hormones; helps relieve pain; and counteracts fear, anger, and depression, all of which are linked to illness and stress. So be sure to schedule time into your busy schedule to be with friends and family who make you smile and laugh, and go to movies or read a book that tickles your funny bone, like my books The Joy Factor or Walking on Air. Just make sure you're getting plenty of things to giggle about in your life.
Smile more, too. I read this on a greeting card: It takes 17 muscles to smile and 47 muscles to frown. Conserve energy. If you need any reasons to smile, here are a few. It firms your facial muscles; it make you feel better; it's a little curve that sets a lot of things straight; a smile confuses an approaching frown; and it's the shortest distance between two people. The more you smile, the happier you will feel. And the happier you feel, the less stressed you will be. Here's an old Scottish saying that I appreciate: "Angels fly because they take themselves lightly." Tread lightly along your path, laugh often, show people your pearly whites with some big smiles, breathe deeply, and celebrate the miracle of life. I celebrate YOU and salute your great adventure!
The Healing Power of Raw Foods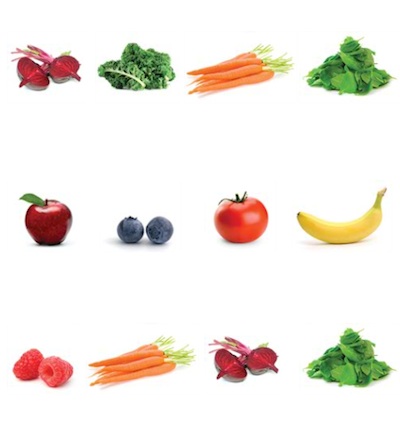 A diet rich in raw foods is an important component of physical, mental, emotional, and spiritual health. Raw foods that are not heated over 118º F contain the enzymes needed to digest them, whereas the heating process destroys many of the enzymes inherent in foods. Enzymes are the catalysts, the spark plugs of life. They are protein molecules that facilitate chemical reactions in virtually every cell, organ, and system in our bodies, from digestion to elimination.
Your body is approximately 70% water. I recommend that your food choices mirror this. And here's a great way to get a head start on becoming hydrated. Consume food that has not had the natural water removed from it through cooking. Cooked food does nothing to provide your body with much-needed water and dehydrates you further in your body's attempt to digest it. Everything you put in your stomach needs to be turned into liquid to be digested. How easily is your diet liquefied? In future newsletters, I will provide more information on how eating more raw foods can heal your body, lift your mood, accelerate fat loss, boost energy, and much more! For detailed information about the healing benefits of raw foods and to have at your fingertips some delicious raw-food recipes, please refer to my books The Joy Factor, Recipes for Health Bliss, and Walking on Air.
And for a terrific magazine (ezine) devoted to the healing benefits of raw foods, raw-food recipes, and other information on how to live a vibrantly healthy, balanced life, please check out the wonderful online magazine entitled Vibrance. I also contribute articles to this magazine on a regular basis. It's put together by publisher/editor Dave Klein who does a stellar job producing this magazine; it's in full color and very inspiring, uplifting, motivating, and enlightening.

The Dangers Food Dyes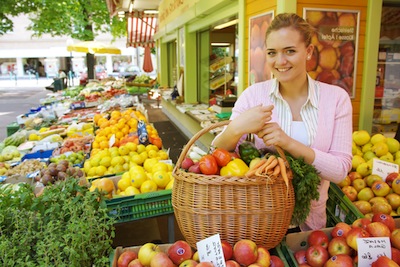 It's all over the news these days — the dangers of artificial dyes in foods. Make one of your diet goals to eat real food, as close to the way nature made it as possible — and not fake food that's been artificially colored. You'll find colorings in more than just candy. The rainbows of colorful dyes are also found in bagels, pickles, macaroni and cheese, beverages, fruit rolls, cheese, soft drinks, chips, crackers, gelatins, frozen desserts, breakfast cereals, and much more.
Many federal agencies are taking a closer look at the health effects of consuming food dyes. To learn about how these colorings take their toll on children and adults, and why you must choose from naturally colorful foods rather than fake foods, click here.
In Every Issue...
JOKE OF THE MONTH: Spring Fever — Four high school boys afflicted with spring fever skipped morning classes. After lunch they reported to the teacher that they had a flat tire. Much to their relief, she smiled and said, "Well, you missed a test today so take your seats apart from one another and take out a piece of paper." Still smiling, she waited for them to sit down. Then she said: "First question: Which tire was flat?"
WORD OF THE MONTH: Find ways to use this word in your writing and speaking during the month. Check it out in your own dictionary, too. If you don't have a dictionary, buy yourself one before June.
• Obdurate -- adj: Stubbornly refusing to change one's opinion or course of action. I will no longer be obdurate about beginning my new healthy living ~ weight loss program recommended by Susan in her May Newsletter.
QUOTE OF THE MONTH: "Adopt the secret of nature: her secret is patience." ~ Ralph W. Emerson
SUSAN'S FAVORITE MOVIES CURRENTLY IN THEATERS: Chimpanzee
AFFIRMATION OF THE MONTH: I celebrate my body temple and take loving care of it throughout this glorious month of May. I consume loads of fruits and veggies, exercise regularly, get ample sleep and water, spend time in nature, and keep my commitments to getting in the best shape of my life. Every day, in every way, I am getting healthier and happier.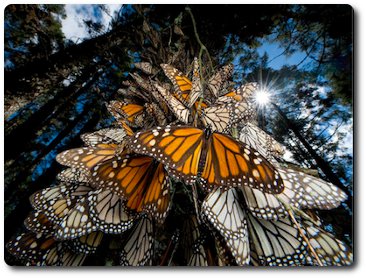 Until We Meet Again Next Month

Thank you for visiting with me again this month. If you haven't yet subscribed to my newsletter and website, make sure to click on the gold button below. Everyone who subscribes this month of May will receive two E-books as a gift from me and will also be automatically entered into a monthly drawing to win a 90-minute telephone consultation visit with me. So share this newsletter with your family and friends.
Times are tough these days for many people. Having others care about us with loving actions is sometimes all it takes to rise up, take positive actions, and to handle whatever comes our way. My mom always encouraged me to give at least 3 hugs a day. Take time during May and share your generous hugs. We all need hugs and loving kindness showered on us! And see how many butterflies you can find this month. Keep track of them and will them to you. It really works! Know that every time you see a beautiful butterfly, I am sending out my warmest wishes to you for the best May ever!
Renew Your Life won't be 70% off again until May/June 2013. Don't miss this annual opportunity to save-BIG this month. Become part of my Eagle Club as you purchase this worldwide-popular compendium of holistic health wisdom.
Be kind to one another,
Susan S. Jones
To sit in the shade on a fine day and look upon verdure is the most perfect refreshment.
~Jane Austen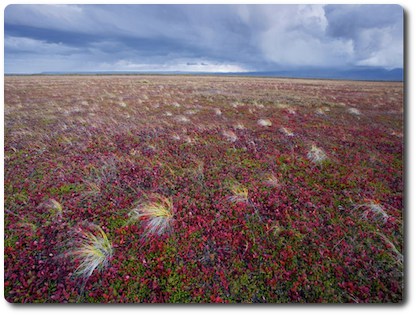 The best sermons are lived, not preached.
~ Cowboy Wisdom
Kind words can be short and easy to speak, but their echos are endless.
~ Mother Teresa
If you would like to receive this newsletter every month and have not yet subscribed, please select the newsletter box and click the button below, and share this newsletter issue by using the above "Send to Your Friends" link. As a subscriber, you are automatically entered into a drawing that takes place weekly for a free 90-minute consultation visit with Susan.