Natural Remedies & Booklet Series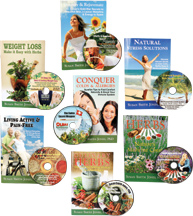 PLEASE CLICK HERE
for a special offer on all 7 Natural Remedies booklet/CD combos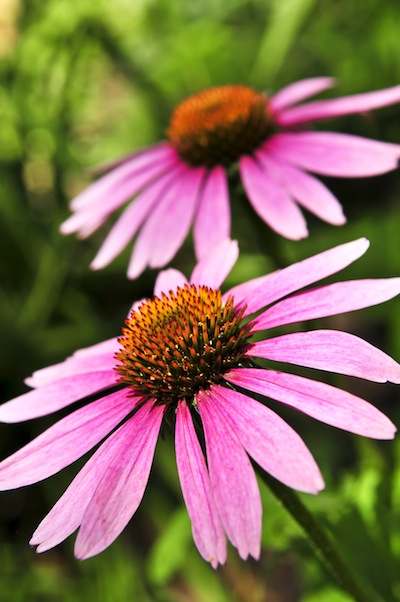 To be truly healthy, we need to do more than eat a colorful, natural foods diet, jog around the block, get plenty of sleep and embrace a positive attitude. Incorporating into our health program the best herbs and other natural remedies often found in our kitchens and gardens is paramount for creating radiant health. It is within our hands to live our best and healthiest life now.
Imagine, if you can, a life without ever feeling sick—without aches, pains, or fatigue. Imagine never getting colds or the flu or depression. Imagine waking up each day—bouncing out of bed—eager to experience life's great adventures with joy and passion. Imagine not being tempted by unhealthful foods or recreational drugs, or succumbing to noisome addictions. Imagine being your ideal weight and having people consistently praise you on how beautiful/handsome and youthful you look, and wanting to know about your diet and lifestyle. Imagine feeling hopeful, in control of your body, and genuinely grateful when you go to sleep at night. Imagine not needing to spend a penny on prescription drugs. If you can, imagine, also, feeling so vibrantly healthy that you only visit your doctor once a year or so to get an annual checkup. And imagine your doctor's surprise and delight when you show up feeling and looking younger than your previous visit. It is music to the ear to hear the doctor say that you are in superior health and have the physiology of someone twenty years your junior, and the doctor wants to learn from you what you're doing to be so healthy.
This is the life you have to look forward to when you make a commitment to living a healthy lifestyle. But it wasn't always an easy road for me.When I was almost 17, my grandmother, Fritzie, taught me to live a sacred balanced life, and to invite joy as my daily default position. At that time, my diet was deplorable. Meat, sweets, and white refined-flour breads were my daily pleasures, and my health suffered greatly as a result. I was rarely without allergies, and I carried lots of tissues with me everywhere to take care of my runny nose, my sneezing, and all the extra mucus that I was coughing up. It was not a pretty picture, and my physician apprised me that I would have to live with this condition forever.
One day when I was visiting with my grandmother, sharing what the doctor had said, Fritzie told me that if I followed her healthful guidance and suggestions 100 percent, she could guarantee that not only would my allergies and sinus problems clear up within 30 days, my entire life would also profoundly change for the better: my acne could clear up, my energy would soar, the extra weight I was carrying would fall away, and my attitude would change from negative to positive. Needless to say, she had my attention, and I began learning a variety of health practices that--even though they sounded weird and strange--still touched a responsive chord in my heart. That well-known adage, "When the student is ready, the teacher will appear," was definitely true for me. I was ready and my entire life would change for the better because of that wonderful, memorable day with Fritzie, and my initiation into healthy living.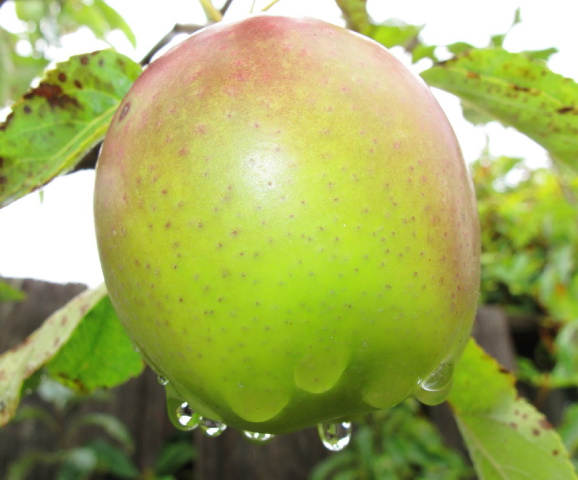 Along with comprehensive guidance on the healing power of natural, organic, colorful foods, time spent in nature, deep breathing, visualization, and meditation, she taught me the specifics of taking great care of my body — from head to toes and from the inside out — so that my body would be better equipped to take great care of me. In other words, she taught me how to live a sacred, balanced, vibrantly healthy life. You will learn more about creating a healthy lifestyle in my books Recipes for Health Bliss,The Healing Power of NatureFoods,Health Bliss,Be Healthy~Stay Balanced,and The Joy Factor,as well as in these following seven booklets featured here; detailed information abounds on healthy foods, healing herbs, nature's remedies, delicious recipes and vibrant living.)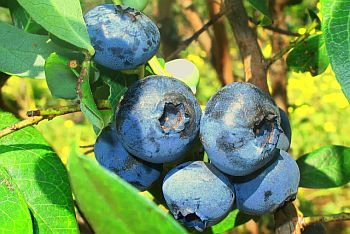 So where I had previously viewed my grandmother as strange and weird for her health-nut proclivities, she became my greatest mentor and the one who changed my life for the better. In those few years before she passed away, Fritzie taught me some of the greatest blessings and life lessons that I still embrace and teach to this day. My career grew out of her loving guidance; my passion for alternative and holistic heath was born. Because of her teachings, I have never taken any prescription medication in my life. Instead, I choose to live close to Nature and listen to my body's whisperings.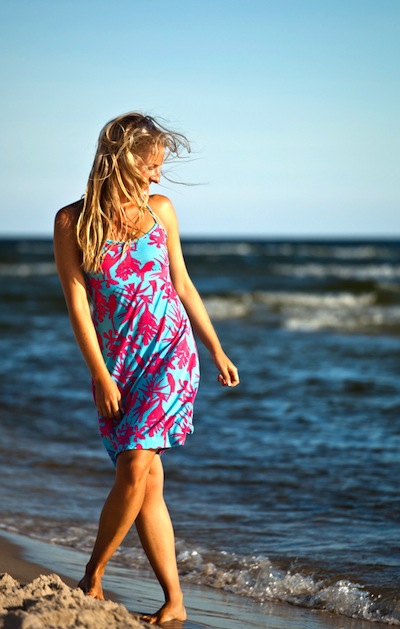 Across America, we are seeing a rebirth of natural healing. The wisdom of our grandparents regarding natural remedies can play an important role in our health care today. Indeed, a great deal of research is being done worldwide on the medicinal values of plants, including fruits, vegetables, spices and herbs. Each generation grows from experience and over time, we have seen that the extreme over-use of antibiotics has created deadly antibiotic-resistant bacteria. Throughout the world, there is a growing concern that many illness-producing micro-organisms such as bacteria, viruses, fungi and parasites are becoming resistant to the drugs used to fight them. And one of the reasons these deadly viruses, germs and bacteria have become resistant to medications is because of repeated use. Prevention of illness is the key, but when one does get sick, understanding how to use natural herbal remedies that have been proven throughout the centuries to heal our bodies, without producing harmful side effects, can be very helpful.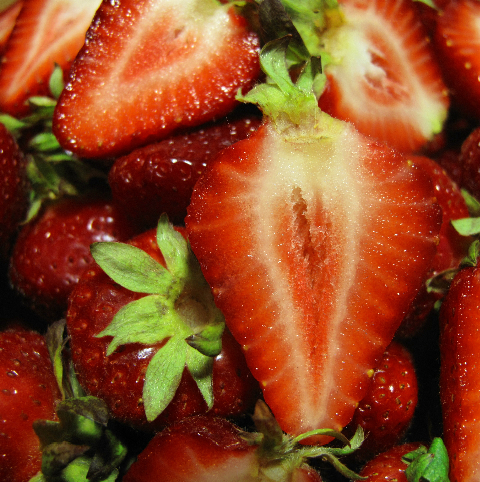 I include a variety of herbal and other natural remedies in my personal program and in my private practice. Either I grow these plants myself or I often purchase the herbal and other remedies from the Penn Herb Company (www.PennHerb.com) where I've shopped for over 40 years. I learned about this company from my grandmother when she introduced me to their Olbas products that I wouldn't be without. The best choice is always living as close to nature as possible. Not only does the Penn Herb Company offer the best-of-the-best in herbal products, but they also educate the consumer with what each herb, or herbal combination, can do for the body, provide the latest scientific studies, and offer suggestions for specific products to consider for whatever ails you. And when you're not quite sure which product or combination of products would be best for your needs, you can simply call their customer service number for guidance (800-523-9971 or 215-632-6100),as I often do, because they really care about your well-being.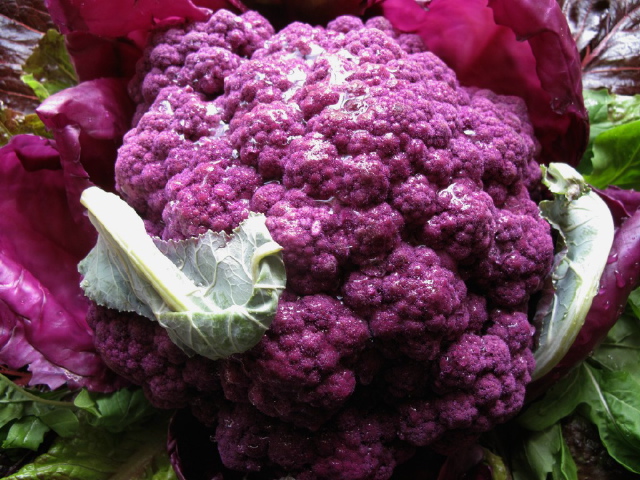 My entire pantry is filled with natural remedies. For example, clients might come to me because of lack of energy, a sore throat, indigestion, depression, a skin disorder, obesity, or achy joints and muscles. After assessing their condition, I usually take them into my natural-living kitchen and show them all of the natural remedies in my pantry and cupboards. Then, I might brew of a cup of tea, offer a liquid extract in a cup of juice or blend together a natural herbal smoothie that perfectly hits the spot for them and often brings quick and lasting relief. They become so inspired at how much better they feel that they usually contact Penn Herb to get the products I recommend for them. Additionally, as a culinary instructor and private natural-foods chef, I am a huge fan of Penn's new Premium Spices line, and I even use many of these spices medicinally, too.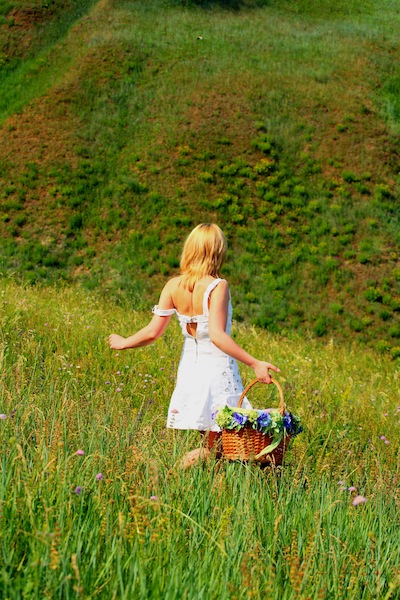 So don't put it off any longer. Make your health a top priority in your life. When you visit SusansRemedies.com, you will learn more about my interest in natural living and the special herbal packages that I created for the Penn Herb Company, incorporating all the most common conditions and ailments most of us deal with (for men, women and children).
Also, you'll want to get copies of my new booklets on natural remedies featured in these pages below. Through each booklet, you will learn more about how to create radiant health, and the many herbs I recommend for whatever ails you as well as the ones that I take everyday to stay healthy, keep my body in tip-top shape and celebrate life. These booklets make wonderful gifts of health to give to your family and friends for any occasion. Je boie à votre santé. (I drink to your health.)
A votre santé, (To your health)
Susan S. Jones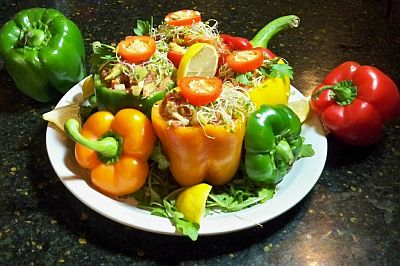 Nothing will benefit health and increase the chances for survival of life on Earth as the evolution to a vegetarian diet.
~Albert Einstein
The doctor of the future will give no medicine, but will interest his patients in the care of the human frame, in diet, and in the cause of prevention of disease.
~ Thomas Alva Edison