Get Free Gifts from Susan
Special Gifts for YOU from Susan Smith Jones, MS, PhD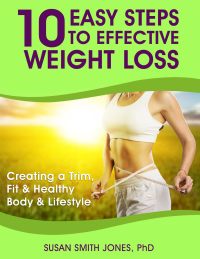 Susan is offering you a generous "gift package" that includes a 31-page e-book 10 Easy Steps to Effective Weight Loss, a full-color e-Recipe book Conscious Cuisine as well as Conquering Colds & Allergies, and Culinary Herbs: Discover the Healing Secrets in Your Spice Rack. You will also get two Webinars by Susan: One is on Invest in Yourself with Exercise and the other one is on Oral Care: Healthy Mouth~Healthy Body.
Two more bonus dynamite interviews with Susan on This Week in America are also part of this gift package. One is on Boosting Immunity & Conquering Coronavirus and the other one is on The Importance of Water & The Quest for Hydration. You'll have at your fingertips the major tools needed to heal your body from head to toe, shed extra weight, and create a stress-free, vibrantly healthy life. Included in this gift collection, you will find...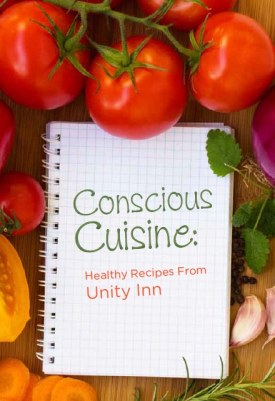 Conscious Cuisine: This popular cookbook includes positive affirmations; delicious, nutritious recipes by William Willet, the Chef at Unity Village, and Susan's sage nutritional guidance on the superfoods used in the recipes. She is a vegan and some of the recipes in this book have animal products in them for those of you who may be transitioning. You'll enjoy this unique and beautifully designed cookbook year-round and will want to share it with your family and friends. Bon Appétit! For a preview, CLICK HERE.
In this Conquer Colds & Allergies, you'll discover the root causes of colds and allergies, get the practical tips to keep your immune system strong, and learn how specific herbs can support the immune system and relieve symptoms like cough, congestion, sore throat, and watery eyes. Colds and allergies may have no "cure," but this book will empower you to conquer them both!
In Culinary Herbs, you will learn about the health benefits and delicious taste of many popular kitchen spices, including black pepper, cumin, cloves, cinnamon, nutmeg, turmeric, fenugreek, and oregano. Find out how easy it is to use these healthy spices in your favorite recipes to reap automatic benefits.
You will also receive Susan's monthly Healthy Living Newsletters, exclusive to subscribers, which contain loads of cutting-edge, holistic health information to support physical, mental, emotional, and spiritual high-level wellness. Additionally, when you click the button below and sign up, you will be automatically entered into a weekly drawing to win a free 60-minute consultation with Susan where you can ask her about any your health issues or other questions. You might be the next winner!
Become Part of Susan's Extended
Healthy Living Family Today!
Get Susan's Monthly Healthy Living Newsletters & Special Gifts