The Healing Power of NatureFoods
The Healing Power of NatureFoods: 50 Revitalizing SuperFoods & Lifestyle Choices to Promote Vibrant Health
— 160 pages, beautiful design
Think Health, Whole Foods & Simple Lifestyle Choices . . . that's the basic premise behind this informative book! While we all know that healthy eating is one of the main keys to a long life, few of us understand which specific foods and other lifestyle choices can help protect the body and cultivate optimal health. This book combines the latest research on the "HOT" 50 superfoods that prevent the most common age-related illnesses, with essential information on the healing power of raw foods, sleep, pH balance, water, exercise, and a positive, grateful attitude. It offers you a comprehensive understanding of the amazing health potential of plant-based foods and shows you how to enjoy a level of vitality you never dreamed possible.
In her usual well-researched yet easy-to-understand manner, Susan demystifies any nutrition and health confusion you may have and shows you how to . . . achieve permanent weight loss; lower cholesterol and high blood pressure; reduce inflammation; strengthen your immune system; help fight cancer and diabetes; relieve aches and pains; alkalize and energize your body; minimize stress; live forever young; detoxify your body; rejuvenate your skin and hair; alleviate depression; boost your antioxidant capacity; protect your heart, vision, and genes; and experience more joy and peace. You will also find a variety of easy-to-prepare, nutritious, and delicious recipes!
To Order:
To order copies of The Healing Power of Nature Foods by telephone, please call toll-free: 800-654-5126 (within U.S. and Canada) or 760-431-7695 (outside U.S. and Canada), both PST between 8:00 am - 5:00 pm, Monday through Thursday. For more information, visit: www.SusanSmithJones.com
Click box on left for easy ordering on Amazon.com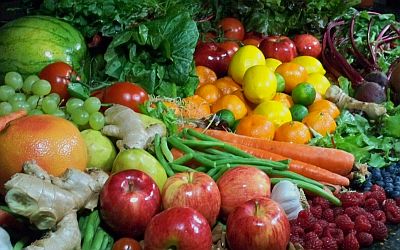 Lead a life worthy of the calling to which you have been called, with all humility and gentleness, with patience, bearing with one another in love.
~ Ephesians 4:1-2
Avoiding danger is no safer in the long run than outright exposure. The fearful are caught as often as the bold.
~ Helen Keller