As I travel the country and the world giving motivational talks—whether in person or during radio and television talk shows, I meet countless people who all seem to be experiencing the same thing—what I refer to as a "busyness" or "hurry sickness." Everyone seems to be rushing around—from the moment they wake up until they go to bed at night—and it just seems to be getting worse. I read an article recently in the New York Times disclosing that one third of all Americans are always in a state of rush. Where are we all going?
In one of my all-time favorite books, The Little Prince by Saint Exupéry (yes, I also read it in French and had to consult my trusty English/French dictionary companion several times on each page), there's a section in which the little prince is in the railway station and he asks where all the people walking back and forth all over the place are going. Someone replies, "Even the engineer doesn't know where he's going." Can you relate to this in your life, too?
When you reach the end of your life, I guarantee you that you will not be wishing you had led a more stressful, harried life and spent more time rushing around. My grandmother, Fritzie, was always right: she often reminded me that it's the simple pleasures that make life worth living—being with your friends; laughing much and often, celebrating the sunrise and sunset; enjoying your children, grandchildren, and pets; carving out time to stroll in Nature and appreciate its bounty, and so on—these are what bring sweetness and pure joy to living. These are the things that you'll remember with great fondness and that will bring a smile to your face. This is what living a sacred life is all about. We all need to create space in our days to experience the true sacredness of life and feel the joy of living fully.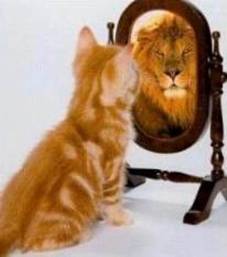 Ask yourself the following questions:
Am I feeling physically, emotionally, and spiritually off-kilter?
Have I lost some joy of living?
Do I feel overwhelmed by life and too much daily stress?
Or, perhaps, have I ever experienced, or do I wish to experience, the true sacredness of life?
Because you are reading this book, I have a feeling that you've answered "yes" to many of these questions. Well, you've come to the right place, because my goal in this book is to gently and lovingly guide you back to your true nature—your sacred heart center where each day and each moment can be worth celebrating—even in the midst of stress and chaos. The door to your sacred center, which by now might be rusted shut for lack of use, is simply waiting for you to open it. All it takes is your willingness to turn the knob and enter, surrendering to the gifts and miracles waiting for you. These gifts and miracles are already inside you, where they have always been. This sacred center is within you.
Accessing it is not, it should be noted, something you do just once, say on January 1st when you're all psyched up and motivated to make personal changes. It's a process you can choose to engage each and every day, preferably early every morning as you awaken and greet the day.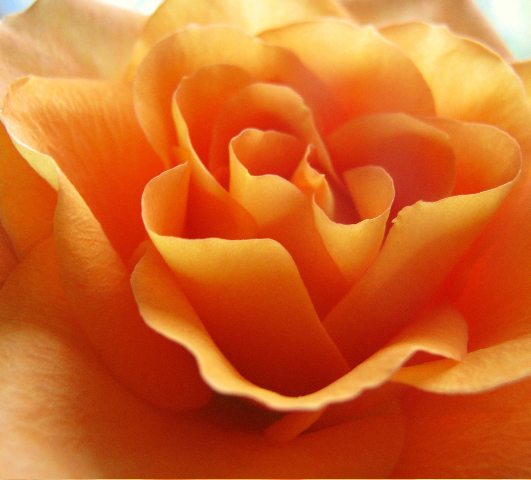 Living a sacred life involves a blending of body, mind, and spirit. Remember, the body reflects the mind, and the mind reflects the spirit. It doesn't matter whether you start with the body by choosing to upgrade your diet or exercise daily, or with your mind by choosing to think more positively, or if you simply focus on Spirit and add in some special prayer or meditation time each day. All of these endeavors will lead to the same place—your sacred center and a life rich in joy, vibrant health, and soul-satisfaction. Prayer, as I see it, is the way we reconnect with our sacred essence, and this oneness with the Divine is our lifeline to endless inspiration and vitality.
Hummingbirds are some of my favorite teachers, and shining examples, on how to live sacred lives. In a Papyrus card store, I read how legends say that hummingbirds float free of time, carrying our hopes for love, joy, and celebration. The hummingbird's delicate grace reminds us that life is rich, beauty is everywhere, every personal connection has meaning, and that laughter is life's sweetest creation. So my hope for all of us is that we become like hummingbirds, savoring each moment as it passes, embracing all that life has to offer, and celebrating the joy of everyday. That's true sacredness to me.
If you have already perused the table of contents, you will see that the chapter titles in this book flow from the acronym for SACREDNESS. Think of each of these letters (and chapters) as windows lighting the way to your sacred center. With each chapter, your understanding of how to live fully and bring a sacred balance back into your body and life will grow. This moment can be a fresh start for you—a new beginning and a whole new way to create your very best life.
Let's start fresh right now. If you are willing to move forward and embrace a new way of living, then let's begin this journey together. I will be with you every step of the way, holding your hand and giving you encouragement.
Right now you have the power and ability to transform and enrich the quality of your life and life on this planet. You can be all you were meant to be. No one has ever stopped you but you. Yes, you can live a luminous, munificent life, glowing with self-esteem and verve and radiating strength. But you must make a conscious choice to do so. This moment—right now—can be a new beginning. No longer do you need to repeat the past, worry about the future, or struggle through life as a victim of circumstance. If you begin to live today—absorbed in the present moment, letting your heart light shine, being responsible and accountable for who you are and what you want to become—you will begin to experience every day a life more splendid, more wondrous, and more magical than you ever dreamed possible.
Taking responsibility is the first step, as is knowing that the responsibility is squarely on your shoulders. You cannot blame something or someone outside yourself for your own failure to live your vision. It's simply a matter of choice and creating what you want.
It isn't easy to accept that you have the power to choose, because you have probably been taught, as I was, to seek answers outside yourself. We can all learn something from outside sources, whatever they are, but the true teachers teach us to look within. The answers to the really important questions, the spiritual ones, can be found only by turning inward. Life and Love dwell within each of us. If we really look, we find that we are never alone. We also find that we are the gift and miracle we've been seeking, and when we start to live fully, we inspire excellence in all who touch and share our lives.
We must start by remembering that we have a body. We take good care of our body by feeding it healthy foods and exercising regularly. We also have a mind, and most of us nurture that by thinking, reading, writing, and communicating with others. But we are a soul above all, and if we don't shepherd the soul by bringing sacredness and balance into our body and life, we won't be complete.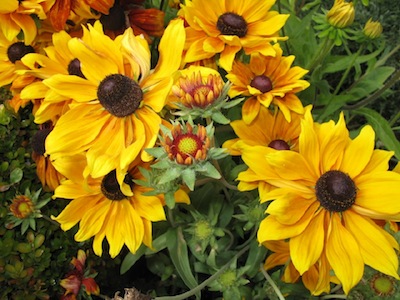 In this new century and millennium, I believe that the individuals who will thrive are not necessarily those with the most accolades, achievements, or material possessions. Having a cell phone, a pager, a high-speed computer and printer, a GPS, and a PDA might make you feel plugged into the world of the future, but the only thing you might really be is wired. It's the people who are internally plugged in, the people who are deeply connected to their inner sacredness and spirituality, who will thrive and be champions in the ——21st century. Of this I am sure.
The way to heal disharmony in your life and body and to reconnect with your sacred nature is to realize that, first and foremost, you are a spiritual being. Vibrant health and healing stem in large part from embracing your inner self: from the mental caress of meditation, prayer rich with belief, the soulful stirrings of human touch, knowing you are unconditionally loved by the Divine light within you, and the resolution of conflict, anger, resentment, and hopelessness. Your Higher Power is like your soul's pilot light: it can choke in the face of deadlines, stress, traffic, days scheduled minute by minute, not telling the truth, not honoring your feelings, and not following your heart. You must choose to take ownership of your own soul and become the master of your life by harnessing the sacred within you and bringing it into everything you do and create.
I believe that all endeavors toward attaining better health are feckless unless the healthy body is seen and used as a temple in which Spirit dwells. Because of my belief, my emphasis is on
physical exercise
proper diet
high thinking
simple living
As mentioned previously, the body reflects the mind, and the mind reflects the spirit— hence the motivation to attain better health. Thoreau once said, "How prompt we are to satisfy the hunger and thirst of our bodies; how slow to satisfy the hunger and thirst of our souls." If we want to nourish both, we see the body not as a lump of flesh but rather as a noble instrument; within it is the source of all power. All we have to do is tap into it. Wisdom, Light, and Love are within each of us and make up the ribbon that unites us all together.
Life teaches us how to live. I am often asked if today's busy world can put one's spirituality at risk. Yes, it's easy to get caught up in the intense pace and stress of today's hectic lifestyle, especially if we've forgotten the truth of our being. The Life Force within us is diminished by misguided or pernicious attitudes about pain and growth, by our limiting beliefs and destructive self-definitions, and by judging others far more frequently than it is by disease or debacles. We have a tendency to approve or disapprove of others, and ourselves, according to superficial standards and labels of acceptability and achievement when we should be learning to love. Finding the way to honor the sacredness within and around us heals and enriches life. We must come back to and embrace our authentic selves—this is sometimes a difficult thing to do.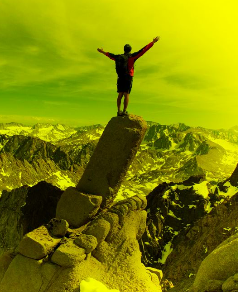 Actually, we are all more than we know. Wholeness is never lost, it is only forgotten. We all need a strong foundation of practical spirituality based on the realization that we are co-creators with the ultimate source of power and creativity. We all have access to the universal creative power. We are tied directly to it. When we take our highest dreams seriously and focus on what we want, the natural pull of the universe will serve as a co-creative force that leads us to any goal we truly feel worthy to receive. With that type of partnership, I believe that anything is possible.
What I see happen with so many people is that they give up easily when their quest is challenged. I have found in my own life that stumbling blocks and challenges are just opportunities to learn and grow. Nothing keeps us from going ahead except our own thoughts and self-imposed limitations. We must stop vying with other people and judging from the appearances of so-called "reality" and have enough faith to choose a loftier perspective on life. Then we can move toward what we want by taking action. Each chapter of this book is devoted to a certain kind of life-enhancing action.
Through decades of research into Eastern philosophies and Western medicine, I've come to understand and appreciate how much the lines of demarcation between science and spirituality are diminishing. It is an irrefutable fact that we can't separate body, mind, and spirit. Science corroborates that when we live with a positive attitude—with faith, hope, and love in our hearts—we boost our immunity, have more energy, look younger, and stave off disease. Furthermore, scientists now agree that those people who meditate regularly not only handle stress better but look years younger than those people who don't meditate. It's that simple. Especially in these times, we can't afford not to meditate. Chapter 6 is devoted to meditation and other methods of expanding health and spiritual awareness.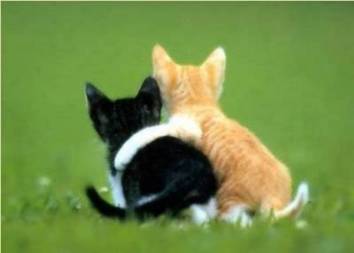 I believe that Spirit speaks to us daily through our intuition and what we call "coincidences." Throughout our lives, coincidences lead us toward the attainment of our life's purpose. By increasing our awareness and remaining connected to our Source, we can see coincidences happening all around us when we ask the right questions. The answers are easy—it's the questions that are sometimes difficult. We must keep our energy at maximum level to be receptive to the messages that come to us through intuitive thoughts, daydreams, night dreams, and especially from people who show up on our path. And we must consciously develop our intuition.
Intuition is knowing something without thinking about it. I believe it's the voice of God within us. Too often we run away from ourselves, filling our lives with constant activity. We don't take time to be still, forget outside activities, and quell mental chattering. But intuition can be nurtured in a variety of ways, which I also describe in Chapter 6. The more you act on your intuitive hunches, the stronger and more readily available they become. As you grow more sensitive to your oneness with God and life, you will become more intuitive. Receiving inner messages clearly comes when you learn to give up the analyzing, reasoning, doubting, and limiting part of your mind. The best way to strengthen intuitive power is just to sit still and listen. Turn within and pay attention.
If you don't like your current circumstances—if you want to lose weight, tone up your body, have more energy, live a more prosperous, peaceful life, and create vibrant health—you can do it. When you invite and allow Love (God, Heavenly Father, Divine Mother, Life Force, Light, Divinity, Lord, Source, Creator) to be the guiding force in your life, you become empowered, and this connection to your inner power creates miracles in your body and life and the lives of others. And changes that are loved into being are permanent.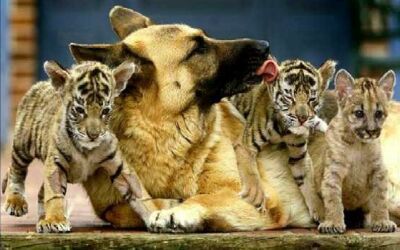 Once we discover the sacred connection to our Source, we come to realize that we are all magnificent spiritual beings having a human experience here on spaceship Earth. We can choose to see this glorious universe as alive and mysterious, ultimately benevolent and orderly. Intention, consciousness, discovery, and synchronicity are magical and all around us. Every day the world presents us with miracles waiting for our awareness. Life-giving colorful fruits and vegetables are miracles. So are hummingbirds, butterflies, horses, sunsets and sunrises, shooting stars, the fragrance of roses, puppies and kittens, and our remarkable bodies that house the loving spirit within. Hidden beneath the wrapping of every experience is a new opportunity to know the joy and wonder of love.
One of the most important lessons I've learned is that if I'm facing a challenge—whether it's pertaining to health, relationships, finances, or whatever—all I need to do is to turn my focus from the challenge to God and let the Divinity reveal the hidden gift within it. We're given the circumstances we require for our awakening.
Loving all aspects of your life, regardless of the challenges that inevitably come along, opens doors and lets in light, energy, and joy. Love yourself out of sheer gratitude for existence. Love the mystery of life and the process of creating what you want. The more you love, the more you come to realize you don't need to force things. Jesus' teachings emphasize the importance of living from the love that is always within each of us. You don't need to force things. Let go and let God.
The Joy Factor offers practical ways of living a serene, sacred, and balanced life and makes being vibrantly healthy, strong, and fit, with youthful vitality, an achievable goal. This is how I've done my best to live for 35 years, and I know this way of living works. Of course I haven't always been a paragon, but every time I've fallen off my path, I've learned valuable lessons that I share in my books and workshops and with clients. We can all learn from one another. I've taught my holistic program to thousands of people around the country, and I receive countless letters each year highlighting their positive results.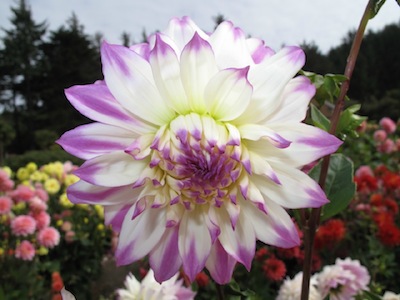 It all begins with getting back to the basics—things our grandmothers probably told us that we didn't really want to hear about back then. Simple things like eating more fresh fruits and vegetables, including lots of greens (Chapter 7), spending more time outdoors in nature (Chapter 5), being more positive (Chapter 8), giving joyfully to others (Chapter 2), showing gratitude and trust (Chapter 3), carving out times of solitude (Chapter 9), and having faith in Love and God (every chapter).
If you're still not convinced that the journey to vibrant health is simple, because every day is already overflowing with activities, no matter how pedestrian, and there simply isn't time to start, I have a response for you. It is something I always tell people in my workshops, too. The time you feel least like starting something is precisely the time to forge ahead. Just the physical act of beginning will create the momentum and energy that will allow you to develop beyond your fear and toward your greatest accomplishments. Every step you take is on sacred ground. Everything about your life is sacred. The path to the sacred is your own body, heart, and mind, the history of your life, and the relationships and circumstances closest to you. Don't place limitations on your dreams or your Creator by doubting that you can reach your soul's desire and live a sacred life. If not here, where else can we engender joy, compassion, and happiness?
When we choose to create vibrant health for ourselves, we are enriching the quality of life on planet Earth as a whole, for at one level we are all connected—each person is a wave in this ocean of life. When you or I choose to be a responsible, loving, forgiving, healthy, happy person, living from integrity and oneness, this has a positive influence around the world, adding to the Light. By the same token, choosing the opposite decreases the world's light and wholeness. Each of us makes a difference by how we live.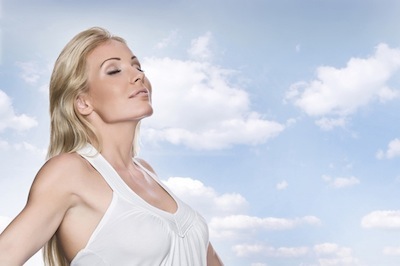 So if you take responsibility, acknowledge the sacredness of your body and life and walk a path with heart, greater world harmony will be created. Have faith in your vision, and your experience of living will become all the more magical and fulfilling. You will know what it means to be as you were created to be. Life will become an adventure, filled with celebration and joy. Wisdom, love, and light will be your constant companions. You will know serenity. You will become peace itself. It's your choice. Create vibrant health and bring serenity and sacred balance into your body and life, today and always.