Cultivate Determination and Perseverance
An Essay on Motivation
by Susan Smith Jones, PhD ©
Includes excerpts from The Joy Factor, Walking on Air and Renew Your Life
The reason a lot of people do not recognize opportunity is because it usually goes around wearing overalls looking like hard work.
~ Thomas Edison
When faced with a mountain I will not quit! I will keep on striving until I climb over, find a pass through, tunnel underneath — or simply stay and turn the mountain into a gold mine, with God's help!
~ Robert Schuller
Determination and Perseverance: The Key to Success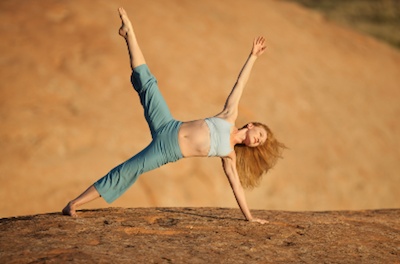 Sometimes the answer to a challenge or the guidance that we seek seems just beyond our reach. This is the time to "keep on keeping on." You can win the race no matter how far behind you are when you start. Keep your goal clearly in sight, and don't get sidetracked.
Let's say that you want to take a yoga class. You've never done any kind of yoga before, but you are inspired by all of your friends who take yoga classes and they are fit and trim. You want that same kind of look, and determine to get into peak shape. They are always encouraging you to join them in a yoga class. So you forge ahead and take your first yoga class. During the warm-up, when you are asked to bend down and touch your toes with your hands, you discover that you can barely even touch your knees. Everyone in the class is doing well and you can barely stand on your two feet without feeling off-balance. However, as you stick with the class on a regular basis, and you practice on your own when you have some extra time, before too long, you will find that you are becoming more confident, proficient, limber, and balanced, and you actually love the art and practice of yoga and are now encouraging your other out-of-shape friends to join you in a yoga class. This true story is about me, and you can make it your story, too. With some determination, what started out as a difficult and unpleasant time in my first few yoga classes, turned out to be sheer enjoyment, satisfying workouts, and a more balanced body. With an "I Can Do It" attitude, you can accomplish whatever you want -- your heart's desires. If you're not able to do it now, with a commitment and discipline to getting in shape and taking a few yoga or other fitness classes, soon you'll be able to duplicate my pose in this photo -- balancing on my left hand and left foot.
Determination and Perseverance Can Keep You on Course
Life can be complicated. It's easy to lose sight of our purpose in the midst of our daily lives. We often become wrapped up in the demands of our schedules, paying the bills, rearing children, or getting ahead at work. We live our lives from a rabbit's-eye view — our noses pressed up against the blade of grass right in front of us.
Just as grasping the beauty of an entire tapestry is difficult if we view it too closely, we can, similarly, lose clarity. We must learn to take an eagle's-eye view. Soaring far above the ground, the eagle can see farther and with greater clarity than the earth-bound rabbit. And as the eagle uses the wind to keep it aloft, you can choose to use perseverance to keep yourself on course.
Recently, I read the book titled The Big Book of Women Saints by Sarah Gallick and was fascinated by Saint Teresa of Avila, also known as Saint Teresa of Jesus. She grew up in the sixteenth-century Spanish town of Avila and was intelligent, beautiful, sagacious, and charming. While she was still a teen, she began to realize that the things of the world did not have nearly so much appeal for her as the things of the spirit. She prayed for greater awareness, clarity, and strength to follow her heart. What was it that made her listen to her heart and follow that guidance? Determination. It's one of the qualities she emphasizes. "Those who have this determination," she reveals, "have nothing to fear."
How determined are you to live joyfully, healthfully, and peacefully? How determined are you to keep on going when the going gets tough? When I began writing, approximately thirty years ago, I received more than 100 rejection letters from magazines to which I had submitted my articles. There were times I felt like giving up. Even my close friends and some family members encouraged me to seek another profession. "You can't pay your bills on dreams," they would tell me. "Look for a job that offers security, a regular monthly paycheck, and normal hours," was something I regularly heard. Well, I'm glad to say that I didn't listen to them. I was determined to be true to my vision and dreams. Now many years later, I've written more than 27 books and over 1,500 magazine articles. Editors now approach me to write articles for their magazines. Perseverance always pays off.
I love the following words that appear in Richard Bach's insightful book, Illusions: "You are never given a wish without also being given the power to make it true. You may have to work for it, however."
Are you willing to do what it takes to become master of your life? Do you have the sheer will to give it your all, and then some, even when the odds of attaining your goal appear to be insurmountable?
A Role Model for Determination and Perseverance
I have great respect for world-class athletes who, against all odds, become winners. And I'll never forget the story about the cyclist Greg LeMond. It always moves me when I think about it or relay this story in my seminars worldwide. In 1985, he finished second in the arduous Tour de France, a twenty-three-day 2,025-mile cycling race through France. Then in 1986, LeMond became the first non-European ever to win the tour at the age of twenty-five. With his prime competitive years still ahead of him, Greg LeMond was on top of the world.
Within a few months, however, his life turned upside down. In April of 1987, LeMond was with his uncle and his brother-in-law on a hunting trip when he was hit by a shotgun blast. His brother-in-law had accidentally shot him. LeMond took approximately sixty No. 2-sized pellets in his back and side. He could barely breathe — his right lung had collapsed. His liver and kidney were hit. So were his diaphragm and intestines. In addition, two pellets lodged in the lining of his heart. LeMond thought he was going to die as he lay in the field waiting for the helicopter that would take him to the hospital. His main concern was whether he would never see his wife and kids again.
While in the hospital, LeMond learned about real pain. A tube to draw blood out of his collapsed lung had to be inserted into his chest without anesthesia, and it remained there for a week. He had thought he was used to pain because he had pushed himself so hard in competition. But the pain he felt while racing his bike was nothing compared with the pain he felt as he fought for his life.
Miraculously, none of the damage was irreparable. Doctors left thirty shotgun pellets in LeMond, including the two in the lining of his heart. They doubted that LeMond would ever race again. Eight weeks later, however, with sheer determination and perseverance, he started the long road back. Before the accident, LeMond weighed 151 pounds, with a total body fat content of 4 percent. When he was able to start training again, he weighted 137 pounds, with 17 percent body fat. In an effort to survive, his body had consumed vast amounts of its own muscle.
He had a rough two years coming back. Months after the accident, just when he was beginning to show signs of real progress, he had an emergency appendectomy. The following year, he had to have surgery to repair an infected tendon in his right shin, forcing him to miss the Tour de France for a second straight year. PDM, the Dutch team, with which LeMond had signed a two-year deal in 1987, wanted to cut his 1989 salary by $200,000. The team had lost all confidence in him. But he had not lost confidence in himself. He believed he could come back, and he didn't give up. Well, you probably know the end of the story. LeMond did enter the 1989 Tour de France along with 155 other riders and came out the winner. Determination makes all things possible.
Do you have what it takes to reach the top of the mountain? If you think you don't, dispel that thought immediately. As a co-creator with God, you have the power and ability to achieve your heart's desire. Let your perseverance and determination fuel your mind and body into action. Know that the loving Presence within you is your strength and power. When you feel that connection, peace will be your constant companion and success will be yours.
Cultivate the art of determination and perseverance today.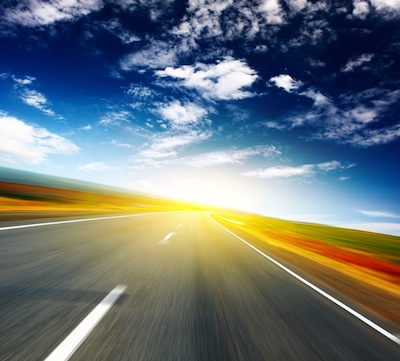 People seldom see the halting and painful steps by which the most insignificant success is achieved.
~ Annie Sullivan
Perseverance is more prevailing than violence, and many things that cannot be overcome when they are together, yield themselves up when taken little by little.
~ Plutarch