Conquer Colds & Allergies
Conquer Colds & Allergies: Surefire Tips to Boost Your Immune System
— 48 pages, full color design
This booklet includes a free CD interview, almost 60 minutes in length, with Susan and a popular radio talk show host. They discuss some of her favorite natural remedies, superfoods, herbs, spices, and other special healthy living tips everyone will want to know about to help heal your body and promote radiant health. You will also learn more about Susan's personal lifestyle and how she got into the field of holistic health.
To Order: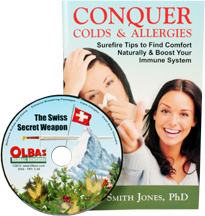 To order copies of this booklet/CD combo, or any of Susan's popular natural remedy booklets in these pages, please call toll-free: 800-523-9971 (within U.S. and Canada) or 215-632-6100 (outside U.S. and Canada), both EST between 8:30am – 5:00pm, Monday through Friday. For more information, visit: www.SusansRemedies.com
Ask how you can receive a copy of this booklet FREE.
Introduction to Conquer Colds & Allergies: Surefire Tips to Boost Your Immune System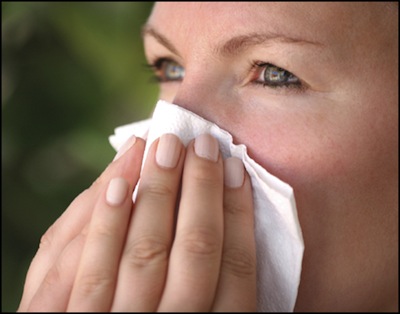 The turning of seasons is a miracle of Mother Nature. In many parts of the world, the onset of winter brings a frosty landscape, while the arrival of spring heralds the blooming of nature once again. Each season offers its own beauty and delight, but unfortunately, as we all know, each season also comes with its own discomforts. It's difficult to get through winter without catching at least one cold and the blooms of spring and summer can spell misery for allergy sufferers.
When it comes to dealing with the respiratory irritations of colds and allergies, everyone seems to have a bit of homespun advice, whether they recommend a bowl of hot chicken soup or a gulp of hot whisky at bedtime to chase the sniffles away. However, when such interventions fail and our symptoms are severe, we may wind up at the doctor's office seeking something a bit stronger for relief.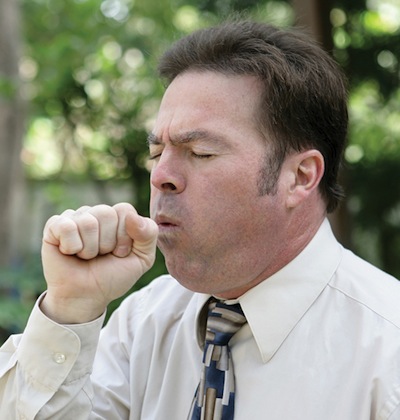 Despite the achievements of Western medicine in minimizing communicable diseases such as polio and even the once-common childhood diseases like mumps and measles, there remains no "cure" for the common cold, or for allergies for that matter. Doctors may prescribe drugs for transient relief from symptoms, but such pharmaceuticals can have harsh side effects. Decongestants, for example, may raise blood pressure or cause insomnia, while antihistamines may cause drowsiness. All too often doctors erroneously prescribe antibiotics for respiratory symptoms, even though neither colds nor allergies are caused by bacteria and therefore cannot be treated with antibiotics. By taking antibiotics when not needed, we may experience unpleasant side effects and may even increase our risk of developing more colds in the long term. Studies show that overuse of antibiotics can make us even more susceptible to upper respiratory tract infections.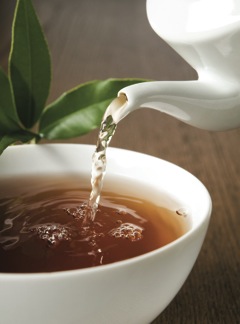 Since folksy advice may be ineffective and allopathic medical treatments too strong, the best course of action when confronted with seasonal discomforts like colds and allergies is to turn to the source of those turning seasons: Mother Nature. In the herbal bounty of nature, you can find ways to not only soothe the misery of cold and allergies but also to boost your immune system and help prevent these problems from developing in the first place.
My own grandmother, Fritzie, taught me how to take care of my body from head to toe, inside and out, using only natural remedies. Because of her wisdom, I have never had to take medication in my life. As a teenager, when I had an allergy attack, Fritzie would encourage me to do neti nasal cleansing, drink some nettle tea, and take extra vitamin C. During any cold bouts, she would give me some ginger and sage tea. In addition to soothing my symptoms with these herbal remedies, she would advise me to manage my stress better, sleep more and conserve my energy so that my immune system, in all its wisdom, could marshal its healing energies to bring back a state of health and balance. Walking in the garden and appreciating the colorful flowers was another one of her recommendations for whatever ailed me because, as she always opined, when we observe and appreciate beauty and miracles around us, our immune system revs up to more optimum levels.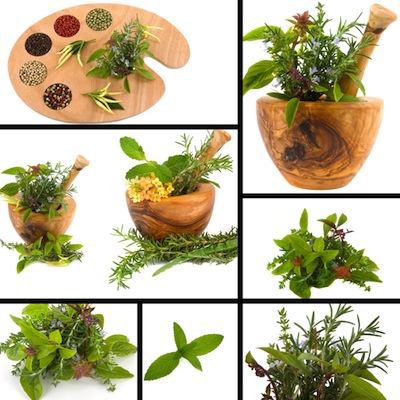 In this booklet, my desire is to share with you the insights of my grandmother while discussing scientific studies that support the efficacy of herbs to treat colds and allergies. You'll learn about the root causes of colds and allergies, practical tips for keeping your immune system strong, and about specific herbs that can support the immune system and relieve symptoms like cough, congestion, sore throat, and watery eyes. Finally, I'll answer your most frequently asked questions about the safe and effective use of herbal remedies. Colds and allergies may have no "cure," but this booklet will empower you to conquer them both!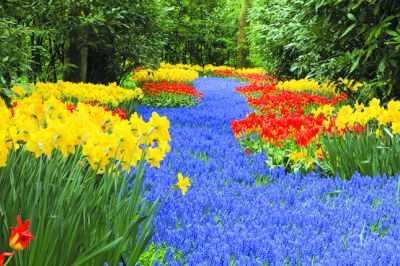 If you come to a fork in the road, take it.
~ Yogi Berra
To put the world in order, we must first put the nation in order; to put the nation in order, we must first put the family in order; to put the family in order, we must first cultivate our personal life; we must first set our hearts right.
~ Confucius