stress management
The Seven Stress Busters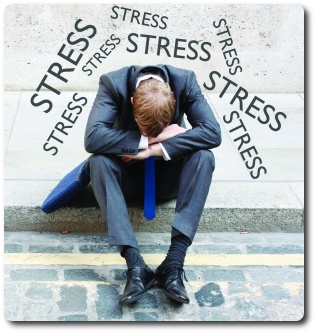 During a series of recent seminars I gave in Los Angeles, San Francisco, Chicago, Boston, Toronto, and New York City on Renew Your Life: Getting on the Fast-Track to High-Level Vitality, Prosperity, Success & Happiness, I received loads of positive feedback from my previous blog. Many people asked me to provide my favorite, specific stress busters in another blog, so here's some extra information that might provide support for those of you stressed to the hilt.
It's a new season -- a time of new beginnings and fresh starts -- is upon us — a time to make choices about improving your health. One of the best ways to bring wellness into your world is to decrease the level of stress you experience on a daily basis. Why is reducing stress so important? Believe it or not, the American Association of Family Physicians reports that two-thirds of all doctor visits are due to stress-related ailments. It's also believed that 80 to 90 percent of all diseases are stress-related. And if you're female, stress may be even more damaging to your health. Study after study has found that women suffer from both stress and depression more often than men.
Although most of us think of deadlines and commitments when we think of stress, stress has many other causes. It can be triggered by emotions — anger, fear, worry, grief, depression, or even guilt. And stress can actually lead to high blood pressure, heart problems, fatigue, muscle and joint pain, headaches, and other illnesses and chronic health conditions. If you want to avoid these problems, follow my seven steps to relaxation and bring health and quantum wellness to your life and world.
Stressed Out?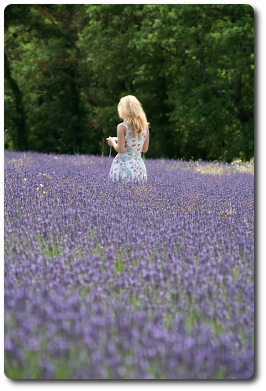 If you often feel like the demands of your daily life exceed your ability to meet them, you're definitely not alone, as I noted throughout many pages of my new book The Joy Factor: 10 Sacred Practices for Radiant Health. The state of feeling "stressed out" and "overcommitted" is a growing problem among millions of Americans. Time magazine may have singled out stress as the "Epidemic of the Eighties," but that was well before the Internet and social media significantly sped up the pace of most people's lives, and the prolonged wars and global economic troubles at the turn of the 21st century piled on additional woes. Today, over one million North Americans are absent on any given workday due to stress and stress-related disorders and 79%-90% of all visits to primary health-care practitioners in North America are due to stress-related illnesses or complaints.
As I write about in my new booklet/CD combo, Natural Stress Solutions: Discover Nature's Secret to Inner Calm, Restful Sleep & Newfound Energy, in mankind's prehistoric days roaming the plains and sleeping in caves, the stress response was actually a good thing. Our built-in "fight or flight" system provided our bodies with the energy needed to escape from danger or secure scarce resources. Though this type of high-intensity, short-term stress was beneficial for our survival, our bodies were not designed to withstand the type of chronic, long-term stress that is so common today. The same cascade of hormones released during a physically stressful event (like running away from a lion) is also released when we undergo a psychological stressor like conflict in marriage, unreasonable work demands, and economic worries. The difference is that we typically do not respond to these kinds of chronic stressors with vigorous physical activity (e.g. fighting or running away), and they do not have a definite end point. Consequently, our bodies may be continuously exposed to stress hormones, especially cortisol, and over time, this can add up to serious health problems. How does chronic stress impact our lives? Read on...