Handy Pantry
The Benefits of Sprouts, Wheatgrass & Living Foods
Special Package Offer & Recipe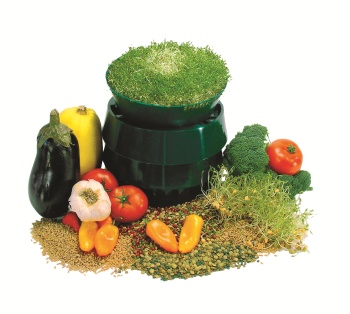 If you are into eating a living foods diet, then you probably are well acquainted with sprouts. These remarkable gifts of nature are pure, fresh, nutrient-rich, and alive with their vital force intact. If you're interested in experiencing healing, optimum health, and vitality, then make sprouts — the food for the future — part of your healthy kitchen and lifestyle. Sprouts have been the cornerstone of my wellness program for over 40 years. Think about it this way: What food can you easily produce and enjoy whether you are three years old or 103, vegan or carnivore, or are living in an inner-city high-rise or on an isolated island? What food is grown indoors with no soil, is harvested in two to seven days, and is loved by children and adults alike? What can supply your family with fresh vegetables year-round, regardless of the season? What food is edible raw or cooked, and is delicious either eaten all by itself or included in an exciting array of recipes? The answer is SPROUTS. To listen to another interview I did on the wonderful world of sprouting, click the playbar below:
This text will be replaced. Do not delete!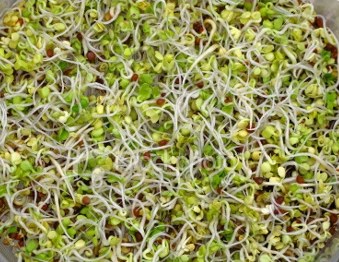 Nature's Little Miracle: You start with a small, dry, hard seed. Add warm air and a little water, and watch as new life emerges as if by magic from the dormant seed. Vibrant with life and bursting with energy, its tiny size belies the extraordinary activity that takes place while growing. In mere hours and at a cost to you of just pennies, its delicate shoot proceeds to provide the most vital food imaginable. Want to grow sprouts in your kitchen and purchase the best organic sprouting seeds and sprouting supplies? Interested in losing weight, looking younger, and boosting your energy and joie de vivre? If you answered yes, then make friends with my favorite sprouting company Handy Pantry. Contact: 1-800-735-0630 (US & Canada) or 801-491-8700 (intl), or visit: HandyPantry.com.