food coloring
Food Dyes -- Why You Should Avoid Them?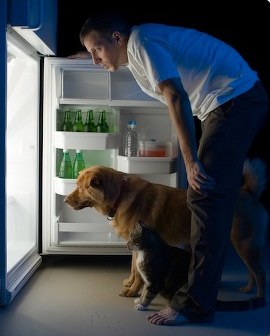 Turn on any nightly news report on television or the radio, or open any newspaper these days to the food section, and you will find lots of mounting and eye-opening information on food dyes, food colorings, and other chemicals and why we should avoid them. Some articles highlight the relationship of food dyes to ADHD, hyperactivity, and behavior problems in kids and adults, as well as the correlation between these artificial chemical dyes and cancer.
The use of artificial dyes in foods is up by half since 1990. Food dyes are in more than just candy. They can also be found in bagels, pickles, macaroni and cheese, beverages, fruit rolls, cheese, soft drinks, chips, crackers, gelatins, frozen desserts, breakfast cereals, and so much more. And here's a shocker! . . . they are even used in pet foods! How bizarre is that since some animals, like dogs, see in limited color, but, for some reason, the pet owners would prefer to have their animals' food in more vibrant colors rather than a dull gray dog chow. "Most food colorings are synthetic and are potentially very toxic . . . They are fake substitutes for the natural, fresh colors of foods," as I write about in detail in my two new holistic lifestyle books THE JOY FACTOR: 10 Sacred Practices for Radiant Health and WALKING ON AIR: Your 30-Day Inside and Out Rejuvenation Makeover.