enzymes
Sprouts: The Miracle of Germination
Special Package Offer & Recipe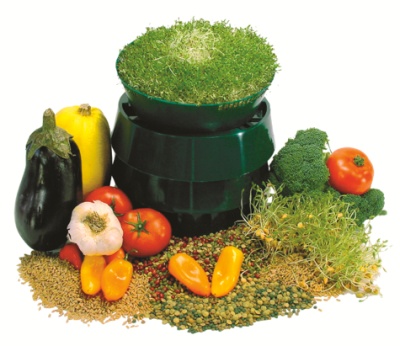 When I finished writing my newly released 2-book set on simple ways to experience optimal wellness and to create your best life — Walking on Air: Your 30-Day Inside and Out Rejuvenation Makeover and The Joy Factor: 10 Sacred Practices for Radiant Health, it was indeed a great celebration for me. What began years ago as ideas and visualizations in my mind of what I wanted to do and create germinated into books that people are now enjoying worldwide. Throughout this figurative germination process of bringing these books to fruition, the sprouts I grow in my kitchen also go through a germination process a few times weekly.
If you have read any of the other material that I've written on this website about the health benefits of sprouts and how to grow them in your home, you already know of my passion for these life-giving gems of nature. As mentioned, my grandmother taught me how to grow sprouts and the importance of these nutrient-rich foods when I was a teenager, and they have been part of my health program and kitchen regimen ever since. What feels like years has now really been decades of enjoying the wonderful world of sprouting.
Yes, sprouts are the food for the future, a food you can grow in your kitchen — or almost anywhere in your home or office — for mere pennies and they're packed with a powerful nutritional punch. When you sprout a seed, such as alfalfa or broccoli, it goes through a very special process called germination. During germination, seeds become alive and undergo many fast internal changes. And the great miracle of this amazing process is a huge increase in a host of nutrients, which are miraculously created inside the sprouting embryo. Below are some of the things that take place in the germination process.
Apple Cider Vinegar Nutrition Facts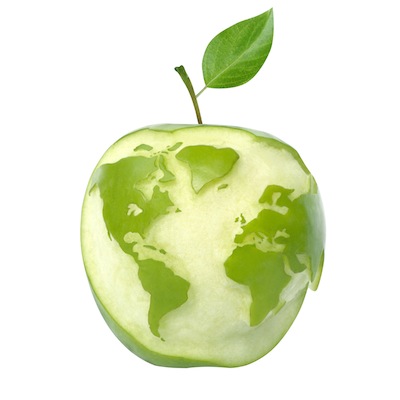 A healing agent since Biblical times, apple cider vinegar is now known as a superfood by many nutritionists and other health professionals around the globe. It is said that Hippocrates, the Greek "father of medicine," relied on apple cider vinegar as a standard remedy. The current scientific literature and users of apple cider vinegar, which is rich in enzymes and potassium, have corroborated its ability to help in the healing of high blood pressure, obesity, diabetes, acid reflux, achy joints, allergies, vaginitis/yeast infections, sore throats, and many other conditions.
There's a difference between the raw, organic, unfiltered and undistilled apple cider vinegar sold primarily in health food stores and the distilled, clear vinegar that turns up on grocery shelves. The latter lacks the "mother of vinegar" — the cloudy sediment that proponents say contains most of the health-promoting enzymes, acetic acid, bacteria, minerals, and other nutrients from the apple, but which lacks "eye-appeal" to the general public.