digestive problems
An Alkaline Body is a Healthy Body — Upgrade Your Kitchen With the Renowned Ionizer Plus Water Electrolyzer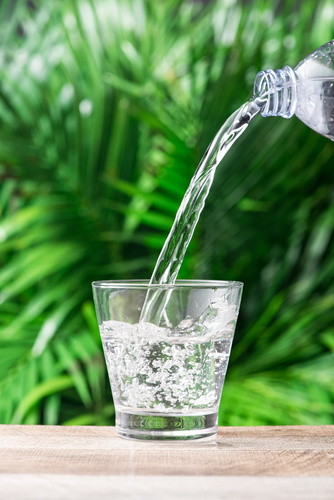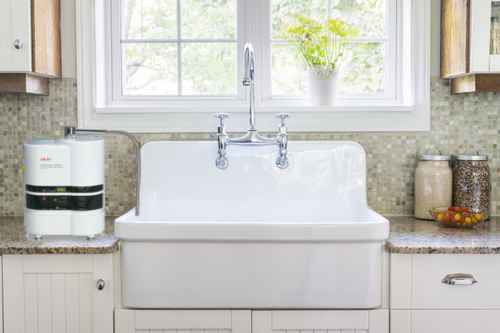 A Limited-Time SPECIAL
See below the myriad ways this water device enriches health and how to get $300 off. Expires soon!

For info on how infrared saunas reduce acidity and heal the body, click HERE.

To listen to my radio interview with host Carla McClellan on her show Vibrant Living on how over-acidity destroys health, why we must alkalize the body daily, and which alkaline water is the best, click HERE.

On the show, This Week in America with host Ric Bratton, I discuss pH balance, how to identify if you have Metabolic Acidosis (most people have this condition and don't know it), and surefire tips to heal with an alkaline diet and lifestyle. To listen, click HERE.
---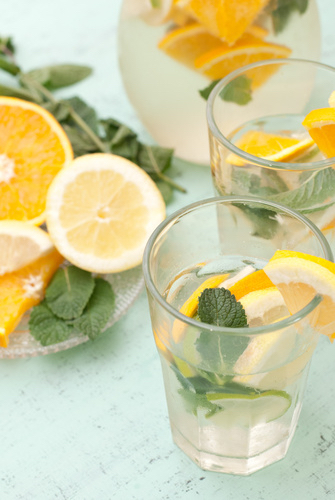 Did You Know?

The pH levels of the body's internal fluids affect every single cell in the body. Increases or decreases in pH denature enzymes, harm important metabolic processes and can result in serious health consequences. This, in turn, affects the tissues, organs, and even the nervous system and signals from the brain.
The normal range of pH of urine fluctuates from 4.5 to 8. Urine pH is a good screening test to help predict a variety of disease states within the body. The diet has a huge influence on the pH of the urine and the body's pH throughout the day. Citrus fruits, legumes, and vegetables raise the pH, making the urine more alkaline. Meats and cranberry juice have the opposite effect, making urine more acidic.
Using Your URINE pH as a Reflection of Your Level of Health
A first morning urine pH test is the only pH test worth doing. The body's first morning urine tells you what the kidneys are doing. The kidneys do their work overnight and the urine produced in the morning is usually acidic. To neutralize acidic waste, drinking alkaline water and eating an alkaline diet is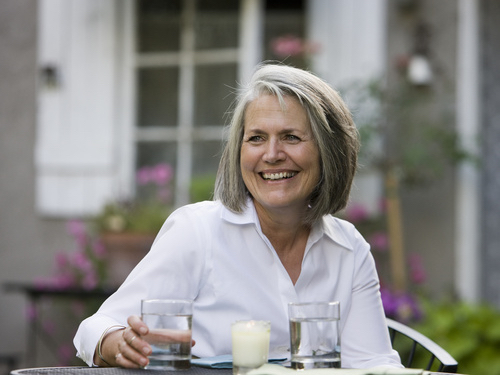 imperative. Otherwise, sodium, magnesium, and calcium are depleted and the body begins to steal calcium from the bones to neutralize acidic waste in the kidneys. In severe cases, this will result in osteoporosis.
Secretion of acidic urine by the kidneys is one of the most important mechanisms the body uses to maintain a constant body pH.
A highly acidic urine pH occurs in:

Acidosis
Obesity
Stressful Lifestye
Uncontrolled Diabetes
Diarrhea
Starvation
Dehydration

In people w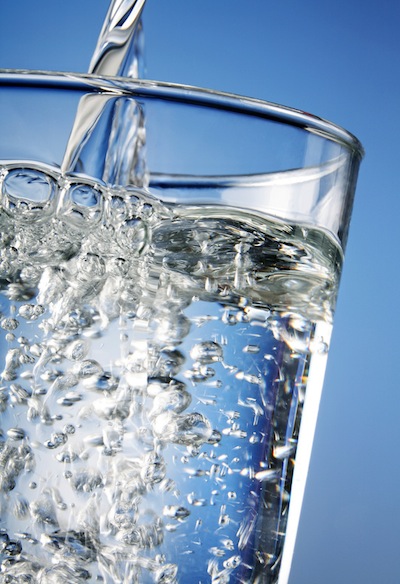 ho are not drinking alkaline water, the pH of urine tends to be acidic. Control of pH is important in the management of several diseases. Consumption of alkaline water will make the urine less acidic. Below highlights the many ways you can benefit from drinking alkaline water.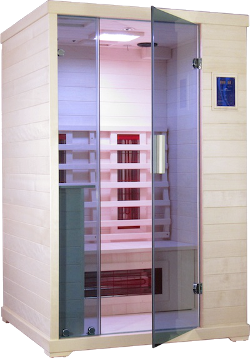 For 20 years, I have been using the Ionizer Plus Water® Electrolizer system and it's made a profound difference in my health. In fact, I would never be without this machine in my healthy kitchen and office. Below you'll learn more about acidosis and its effects on the body and health.
Visit HighTechHealth.com to learn more about this health-enriching water purification device that I've used and recommended for two decades. Use my name as a code and get a $300 discount. It's front and center in my home — along with their stellar Transcend Infrared Sauna, which I've also enjoyed for years. Click on the link for detailed info on the healing benefits of taking infrared saunas and how to get a $500 discount.

800-794-5355 (US & Canada) or 303-413-8500 (Intl),
Emery at Ext. 813 is their Detoxification & Product Specialist and will help you with any questions. Tell her hello from me.
FYI: Into my glass of Ionizer Plus purified, alkaline water, I often put in fresh lemon slices and also any of the following health-enhancing green superfoods all from another company E3Live — Renew Me, BrainOn, E3Live Apple~Lemon, and/or E3Live Original (all are certified organic and kosher). Isn't the color beautiful in the glass of water below? When you are green inside, you are clean inside, as my grandmother taught me. Fortify your health DAILY!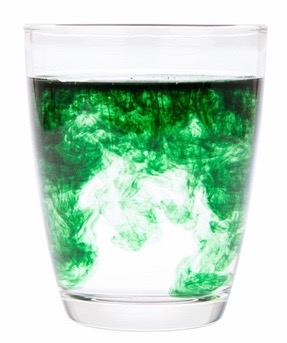 As witnessed in my personal health and with countless clients and friends using the superlative Ionizer Plus Water Electrolyzer, it helps to...
Accelerate hydration

Assuage eczema and psoriasis
Lose weight more easily
Promotes new hair growth
Reduction in cellulite
Increase mineral absorption

Boost antioxidant efficiency

Balance digestive system

Increase energy

Create the best-tasting water
Make recipes more delicious
Beautify skin
Promote deep sleep
Detoxify and rejuvenate the body
Restore youthful vitality
For More Information or To Order

To ask questions about this m

achine, or to order an Ionizer Plus®, call: 800-794-5355 (US & Canada) or 303-413-8500 (Intl). I always go to Emery, their Product Specialist, at Ext. 813, when I have questions. Tell her hello from me.
Mention my name ("SSJ") and get $300 off!