blood pressure

The Best Water for You, Your Family & PETS… and for Easy Weight Loss & Renewed Vitality

To listen to one of my radio interviews with host Carla McClellan on her program Vibrant Living on how an over-acidic body destroys health, why we must alkalize the body daily, and which alkaline water is the best, click HERE.

On the radio program,

This Week in America

with host Ric Bratton, I cover the meaning of pH balance, how to identify if you have Metabolic Acidosis (most people have this condition and don't even know it), an

d surefire tips to heal with an alkaline diet and lifestyle. To listen now,

click HERE

.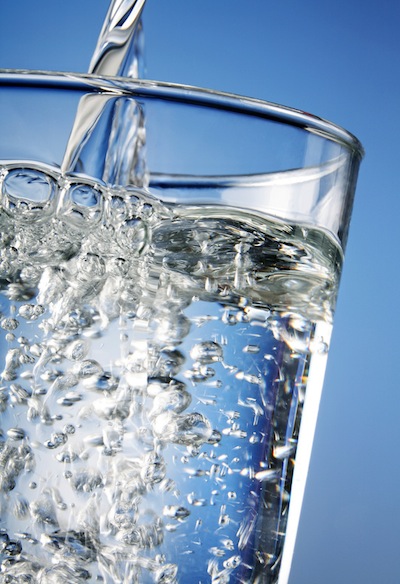 Any time of year is the best time to cleanse and rejuvenate your body from head to toe, inside out. What's the best way to do this? WATER, WATER, WATER. The most essential element in nutrition is water. Depending on the source, water almost always contains valuable minerals such as calcium, magnesium, and potassium. The Ionizer Plus® Water Electrolyzer, pictured in the two photos in this page, which I've used for over 20 years in both my office and home, concentrates the minerals present in your water. This process makes both the water and the minerals more bioavailable and easily absorbed. Drinking this delicious water has the effect of improving the digestive system. In fact, the High Tech Health company guarantees that it will help solve digestive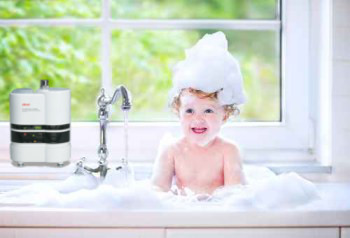 problems within 30 days, or your money back.

To read detailed info on how alkaline, electrolyzed water heals your body from head to toe, inside out, please CLICK HERE.
This advanced ionizer/water purifier filters the tap water and removes all impurities, including arsenic and other chemicals. Then the water is treated with ultraviolet for disinfection. Next, it enters an electrolysis chamber where it is treated with a precise direct current that divides it into tw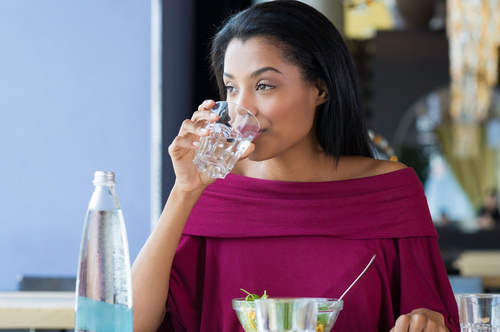 o distinctly different types of water, alkali-ion and acidic-ion. The resulting alkaline water permeates the body quickly and efficiently. I would not be without my Ionizer Plus. I use the alkaline water for drinking and in my food recipes, and I use the acid water for all of my plants and for special topical skin rejuvenators such as frozen ice cubes to rub on my face and neck after showering (a surefire natural beauty secret that will give your skin a youthful glow every time; I do this 3-4 times weekly to keep my skin radiant).

When your body becomes too acidic from diet, stress, and an unhealthy lifestyle, it is more difficult to lose the extra fat. In my private practice, when clients come to see me for help in losing weight, I always recommend getting the Ionizer Plus and drinking 8-10 glasses of water from this device every day. People are always astonished at how their extra weight falls away more easily simply by doing this one thing — drinking this purified, alkaline water each day. Why does this happen? Well, ...

Step 7 of 8 in the series Metabolic Weight Loss & Body Tune-UP Tips
CLICK HERE to start with the Introduction.
Accelerate Fat Loss & Get Fit for Life in 8 Ea

sy

Steps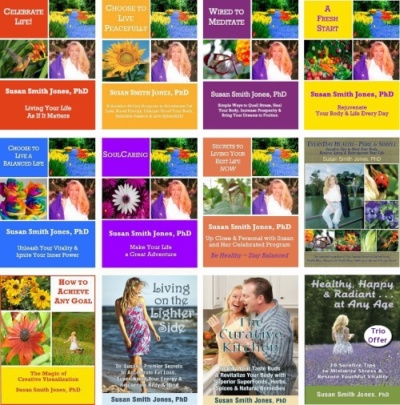 7. The health benefits of kale, quinoa, and coconut water. Some foods are void of nutrition, while others are low in calories and so packed with nutrition that they earn the title of "superfood." Here's some information on three superfoods that are great picks to keep on hand, especially if you want to lose weight. Superfoods are the best whole foods out there, but not one is a magic bullet. Make sure you include many different superfoods in your diet to help maintain optimal health and easy weight loss. Throughout my website, and in my books Blissful Living Set, The Curative Kitchen, Living on the Lighter Side, The Joy Factor, and Walking on Air, you'll have at your fingertips a wealth of information on all the superfoods to add to your healthy diet. Sadly, many of us make the wrong choices every day by consuming foods that were never intended for our miraculous bodies. In Renew Your Life, I show you, step-by-step, how to make the appropriate food and lifestyle choices to reduce your risks of premature aging, heart disease, common forms of cancer, arthritis, diabetes, and reduced vision and mental functions . . . and lose body fat at the same time. In this Blog, I will highlight three of my favorite superfoods. Let's start with the health benefits of the superfood kale.