achieving goals
Renew Your Life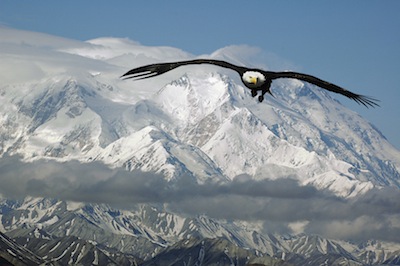 I recently returned from a media tour where I gave some motivational talks, enjoyed some book-signings for my two-book set published by Conari Press — Walking on Air: Your 30-Day Inside and Out Rejuvenation Makeover and The Joy Factor: 10 Sacred Practices for Radiant Health, and was also a guest on numerous talks shows. During my travels, many people asked me to tell them about my collection entitled RENEW YOUR LIFE. So I'll take a couple minutes here to inform you about this life-changing program and how I teach my clients how to soar like an eagle in their lives and get to the top of the mountain of soul and life achievement.
Ten years ago, I made a choice to limit the clients (and families) that I work with as a holistic lifestyle coach from 36 to only 12 each year for my comprehensive year-long program. This has been a very positive change for me and my clients. These outstanding clients are all called my special Elite Eagles because, at the end of the year's work with me, they all soar in their lives like the majestic bird and are living up to their highest potential. Limiting my year-long clients to 12, I can give each of them more of my time, attention, and most custom-tailored consultations. I get to know each person or family intimately so that I can best guide them in creating their healthiest, happiest, and most successful lives. This is the work that I've been doing for over 35 years, but I am now limiting the clients that I see regularly. I write about some of these clients' experiences and profound breakthroughs in both of my books Walking on Air and The Joy Factor. Two live in my area of Santa Monica-Brentwood and Pacific Palisades, one family is from NYC, another family is from San Francisco, and the rest of them are from other cities around the world — Toronto, Sydney, Tokyo, Paris, London, Seville, Rome, and Dublin. I have a wait-list of three years at the moment and am not adding any more people to this list.
I work with each of the clients for one year and I get paid handsomely for my expertise working with each of my discerning clients and, occasionally, everyone in their family. We make a year-long commitment to each other. At least once a year, and usually at the start of their 12 months with me, I travel to my clients' homes to see how they live, experience their environment, discuss their goals and intentions, and detail a specific program for them to follow. Also, at least once a year, each client also comes to my area to further fine-tune their lifestyle choices and upgrade and enhance their choices and lifestyle in every way possible. I also talk to each of these 12 clients (or everyone in their family), once a week to give them support and to find out in what areas they might need more motivation, encouragement, clarification, understanding, or inspiration. And then once a year, the entire group of 12 clients and their families comes to Santa Monica and stays in a hotel by the beach for a long weekend of fun, festivities, activities, group work and discussions, and so much more that my team and I orchestrate. It's a chance for all of my clients to meet each other, share stories of their accomplishments and miracles, and to make new friends. This group get-together is one of the highlights of the year. Would you like to learn everything that I teach my clients? Continue reading.
Tips to Upgrade Your Exercise Program & Stay Motivated
Excerpts from The Joy Factor: 10 Sacred Practices for Radiant Health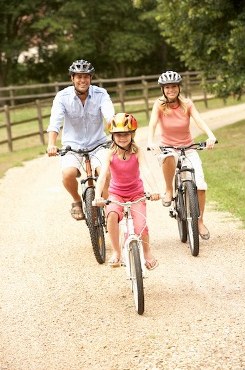 In Chapter 5 (Exercise — Fast and Slow, Alone and Together: I Choose to Move) of The Joy Factor, I cover in detail the best exercises to look younger and tune-up your body, and also share many amazing stories from my clients' experiences about how exercising regularly changed their lives, from individuals to families. This chapter will inspire and motivate you to embrace a life of fitness, especially the personal story about my first marathon and how my grandmother, Fritzie, rallied me on from the other side, a year after she passed away. Here's a brief excerpt from the chapter. And if you need help staying motivated to exercise regularly, please click here.
Excerpt from The Joy Factor — Chapter 5 below: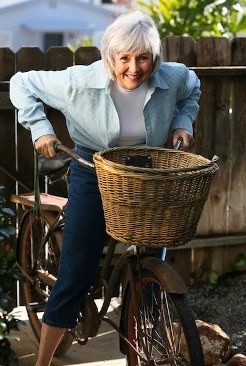 We all know exercise is a key component of vibrant health, yet statistics reveal that only about 25 percent of Americans make exercise a regular part of their lifestyle. My hope is that after reading this chapter, if you're not already a fitness enthusiast, you'll be helping to increase the percentage. Whether you have several children and are busy with them from morning to night or are CEO of a Fortune 500 company who puts in 12-16 hours a day, seven days a week at the job, you must find time to exercise.

If you can't carve out an hour each day to exercise, or even 30 minutes, then break the time up into 10- or 15-minute allotments. It should be pretty clear by now that I don't believe in gimmicks and potions and magic pills, and I promise you th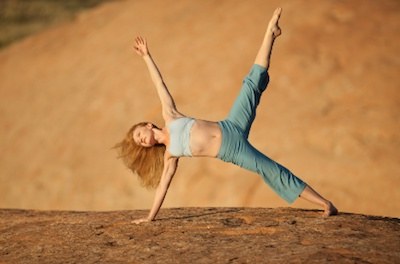 ere is no substitute for exercise. The old "I don't have time to exercise" excuse just doesn't work with me. You must make fitness a priority — a nonnegotiable part of your day.
You need — we all need — to find some type of physical activity that fits into your lifestyle and that exercises not only your body, but also your mind and spirit. If there is one self-help idea that has really caught on and that I'm sure will stay with us, it's the idea that physical fitness transcends the physical body and benefits your mental and spiritual fitness as well.