Building Confidence and Enthusiasm
An Essay on Motivation
by Susan Smith Jones, PhD ©
Includes excerpts from The Joy Factor, Walking on Air and Renew Your Life
I don't believe in failure.
~ Oprah Winfrey
Nothing great was ever achieved without enthusiasm.
~ Ralph Waldo Emerson
---
Self Confidence Facilitates Good Choices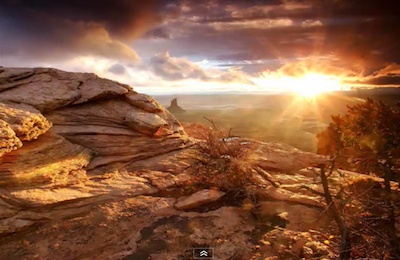 Many years ago, I made a decision about my work that has had great consequences. I decided that I would do only work about which I could be enthusiastic. Instead of accepting writing assignments simply because the payment was generous, I chose to write articles about which I felt great passion. It was a frightening decision for me since I lived alone and at the time was dependent on my writing as a major source of income. But I never regretted the decision; not only did I start making more money than ever before with my chosen assignments
Enthusiasm is a Choice
I also learned a valuable lesson about enthusiasm. Enthusiasm isn't something you find out in the world; it's a God-given quality that you must choose to bring to whatever you do.
Enthusiasm comes from the Greek word, "entheos," and means "to be filled with God." Isn't that fantastic? We must identify with and call forth that which is already within us. Charles Fillmore, co-founder of Unity School of Christianity, was in his 90's when he declared, "I fairly sizzle with zeal and enthusiasm." Regardless of our age, our line of work, or our purpose in life, we can be enthusiastic.
Dale Carnegie gave this advice: "Act enthusiastic, and you'll be enthusiastic!" In his lectures across the country and in his books, he told people not to wait for circumstances to transform their indifference into enthusiasm. "Even if you feel uninspired, act as though you were overflowing with enthusiasm," he advised. He often gave examples of people who had been failures early in life, but who persevered by having an enthusiastic outlook. Albert Einstein, Charles Darwin, and Thomas Edison all did poorly in school. And yet, each possessed a great deal of enthusiasm for his work and, eventually, each one's genius became known. When you take on an attitude — when you become it — it then becomes you. The action itself is a kind of affirmation.
Several months of the year, I travel internationally giving workshops, seminars, and keynote addresses and doing television, radio, and newspaper interviews. One question I seem to be asked more than most others is," How do you manage to stay so positive and enthusiastic in the face of so many local and global problems?" And I usually respond: "If I chose to be negative and unenthusiastic, that would just add to the problem. I know I can be most effective if I remain positive, optimistic, and enthusiastic."
The Bible says to be of a happy heart. I've discovered that I am the master of my life, co-creator with the loving presence within me. I can choose to live fully and to make a difference. Health is a choice! Happiness is a choice! Peace is a choice! And enthusiasm is the elixir that generates change, nourishes the body, and feeds the soul. As you age, your skin may become wrinkled, but without enthusiasm, your soul will wrinkle up.
A few years ago, I spent several days in beautiful Coos Bay, Oregon, where I presented a workshop on "Wellness Lifestyling" at the Bay Area Hospital and then gave the Sunday service at a local church. While there, I met a lovely gentleman named Johnny who owned and ran a bed & breakfast establishment. Johnny taught me that enthusiasm, positive thinking, and happiness are the main ingredients in being energetic and staying youthful. At eighty-three-years-young, Johnny greeted each day with enthusiasm and lots of energy. After making mouthwatering, healthy, breakfasts for his clientele, he would then take those interested hiking, jogging, or tide pool adventuring for a good part of the morning. After that, he would spend most of his day working on remodeling another home to which he had added a magnificent second story. When I asked him his secret for staying so enthusiastic, he responded, "Never think of your age, always look at the bright side of everything, and if something bothers you, talk it out. Don't ever hold in small grievances with a friend or spouse because they just fester and grow and create much bigger problems." I loved being around Johnny because he brought out my enthusiasm and zest for life. Johnny was a great role model for building confidence.
Enthusiasm resides in your heart -- bring your heart to everything you do. Let your heart-light shine with the rays of enthusiasm permeating everything you think, feel, say, and do.
Enthusiasm and confidence are intimately connected. When you trust in something greater than yourself, enthusiasm and confidence become your natural expression. I have always admired Oprah Winfrey. No matter what her television topic for the day or what appearances she makes, she exudes enthusiasm and confidence. She brings her heart to everything she does. And, as a result, she is successful, loved, and supported by millions of people around the world.
My favorite movie of all time is The Sound of Music. I've seen it more than twenty times. As the governess, Maria, played by Julie Andrews, personifies enthusiasm. Filled with God's presence, she radiates enthusiasm in everything she does — climbing mountains, playing with the children, singing in the abbey, or talking to God. That enthusiasm strengthens her confidence. Do you remember the song she sings called I Have Confidence? Its lyrics include this line, "I have confidence in sunshine. I have confidence in rain. I have confidence that spring will come again; besides which, you see, I have confidence in me."
With the right attitude, building confidence and enthusiasm is easy. Look at everything you do as service to your Creator, as a way to do Love's work and to establish a closer relationship with your Higher Power. When your life has that purpose, you become filled with enthusiasm and confidence. The smallest tasks take on new meaning. Acknowledging and living in the presence of your inner heart-light brings peace and a whole new dimension to life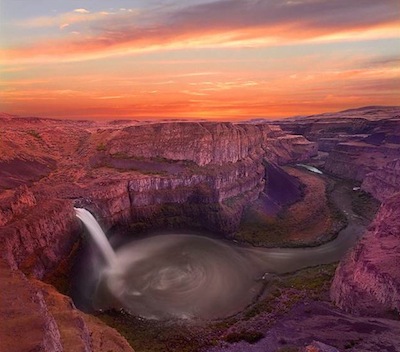 It is better to light one small candle than to curse the darkness.
~ Confucius
Enthusiasm is the mother of effort, and without it nothing great was ever accomplished. The successful person has enthusiasm.
~ Ralph Waldo Emerson