Relationship Matters
Expand the Love in Your Heart & Your Life: 8 Tips for Happiness

Scroll down for the 8 special tips for healthy, happy, and thriving relationships.

To read my article on aphrodisiacs to boost libido, click HERE.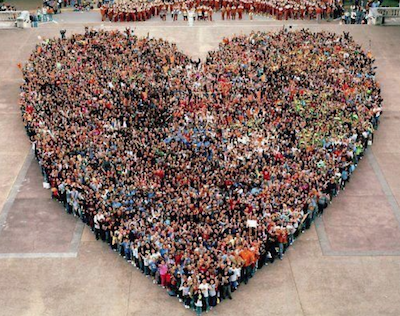 Is there room for improvement in any of your relationships — with your children, spouse, friends, partner of significance, business associates and others? Or how about the most important relationship of all—the one with yourself, from which all other relationships are engendered? Do you treat yourself with kindness and know that you are worthy and deserving of the best life has to offer ?
For over 25 years, part of my work has been as a relationship counselor and mediator working with couples, singles, and families on how to create healthy, happy, and thriving relationships. As you scroll down, you'll find eight tips of often share in my counseling sessions to help you with all your relationships. You will also find loads more info in my books THE JOY FACTOR, WALKING ON AIR, and HEALTHY, HAPPY & RADIANT... AT ANY AGE and in the special package RENEW YOUR LIFE.
There's no doubt about it. One of the great joys in life comes from the relationships we form with others. At the same time, relationships can also present our greatest challenges, offering us countless ways to grow and get to know ourselves better. (For some libido-boosting tips, click HERE.)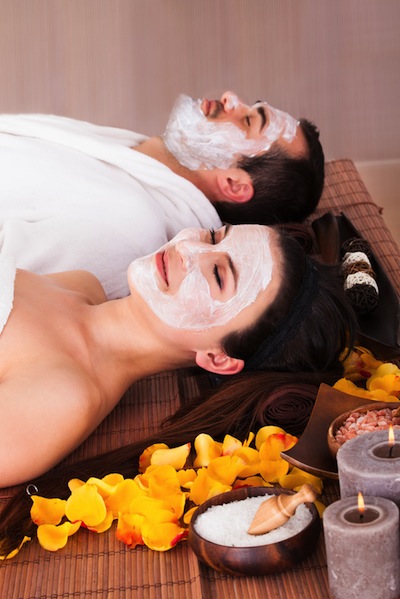 A dislike for people is really a reflection on us rather than on those we do not like. For we tend to see others not as they really are but as we are. Our relationships are always mirrors, reflecting some aspect of ourselves. They are spirit's way of saying, "Look at what we can learn about ourselves." Pay close attention when a particular pattern or behavior is mirrored back to you from three or more different people, for then you can be sure here's something you need to look at.

To an angry person, everyone seems angry and full of hostility. To a suspicious person, everybody seems suspect. To a loving, tenderhearted person, everybody is worthy of love; every occasion is an opportunity to offer love and forgiveness and to see the best in the other person.
I'm not saying that if you are loving and detached, you'll never experience difficulty in relationships. People will still get angry or fail to treat you nicely. And with people who aren't very nice and treat us unkindly and disrespectfully, we must sometimes look harder to see the Light in them. There may be relationships that are unhealthy and abusive. In those instances, you usually need to remove yourself from the environment while both of you get help. Still, you can love that person (you don't have to love his or her behavior) and put him/her in God's hands.
Nurturing Ourselves and Our Children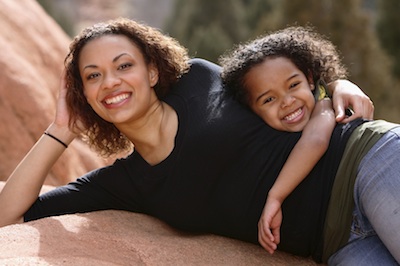 Everyone wants to feel loved, appreciated, nurtured, and supported. This is particularly true for children and teenagers. Our role as parents is to love, support, guide, and nurture them and to provide an environment in which our children experience high self-esteem and are free to discover and express their God-given talents. Too often we want to manipulate, force, or coerce them into doing and being what we think they ought to be doing. We need to get back to spirit and trust that God is revealing to our children their highest vision. We must help our children believe in themselves and their ability to live their vision. Remember, our children are not here to fulfill our unrealized dreams. Nor do they exist to help us resolve all of our unfinished business. They are God's children, and spirit already has a wonderful journey prepared for them. Our role is to love them unconditionally, to support and guide them and to help them realize how lovable and capable they are. To do this, we must feel lovable, capable and worthy ourselves. As Kahil Gibran wrote in the book The Prophet, "Your children are not your children; they are the sons and daughters of life's longing for itself."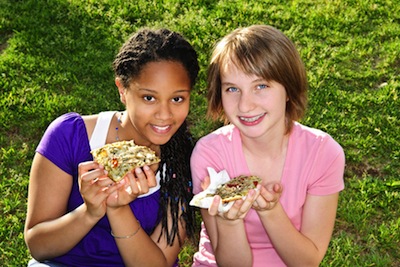 Children reflect the consciousness of their parents. When your children are causing problems, look at what needs adjusting in your own life. Case in point: Recently, I went to the movies with a friend and her teenaged daughter. When my friend purchased the tickets, although she should have paid the adult price for all of us (her daughter is fourteen), she said, "Two adults and one child." Just a few days prior, she had been talking with her daughter about the importance of always telling the truth. Which message do you think spoke more loudly to her daughter?

In my counseling practice, people often come to me wanting advice on how to discipline their problem children. Before I address that question, I first look at the parents, how they feel about themselves, and what values and attitudes they are conveying to their children. Until we deal with our own consciousness and take care of unfinished business, all of our attempts to "fix" a problem child are only going to compound the situation. In every situation, whether the relationship is with a child or an adult, I ask myself, "What is this situation telling me about myself? What is this challenge revealing to me? How can I be more loving to the other person?" I know that if I can raise my consciousness to the level of the heart-light within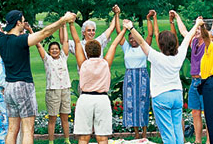 me, especially in the most difficult and trying times, then I will be able to see more clearly, to respond instead of react, and to resolve differences instead of increasing conflict.

It's been my experience in my counseling work with all kinds of relationships that problems usually escalate when the spiritual element is not present in a relationship. When we feel separate from our spiritual selves, we become more fearful and try to control everything. We listen to the voice of the ego, and what we hear is how to live more fearfully. Letting go of negative thoughts and removing fear improves dealings with individuals in every area of life. If a relationship is truly a giving one, a couple will decide together to be gentle and kind to everyone they see.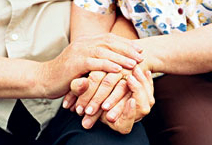 Demonstrating peace, kindness, love, and gentleness in daily life means having a loving connection not just to another person, but to ourselves as well, which means surrendering ourselves to the Light (to God, Love or whatever name you feel most comfortable with) and seeing this Light in all our relationships. One of the greatest gifts you can give is to help others experience themselves as beautiful, loveable, capable, and deserving.
How about we all have as one of our goals to be more loving year-round? Let the people in your life know what they mean to you. As mentioned above, we all want the same things — to feel appreciated, validated, acknowledged, and loved. For detailed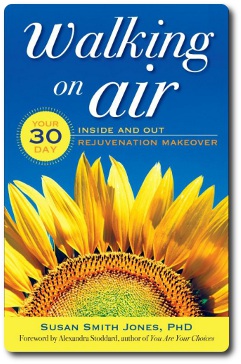 information on how to create loving, healthy relationships, please refer to my books The Joy Factor: 10 Sacred Practices for Radiant Health and Walking on Air: Your 30-Day Inside and Out Rejuvenation Makeover and my audio book Choose to Live Peacefully.

8 Secrets to Happy & Healthy Relationships

1. Never miss an opportunity to say, "I love you." Saying these three special words to your partner and family members not only conveys a message, but it also creates a channel through which love can flow.
2. To enhance joy in your relationships, decide you would rather love than be right — make up quickly after a fight.
3. Always communicate the complete truth. When you hold back and keep secrets, it makes it difficult for love to keep flowing and for closeness to deepen.
4. If things are not fine for you, don't pretend that they are peachy-keen. Holding in negative emotions and past regrets or issues will only build up resentment towards your partner and you'll end up turning off.
5. Make your relationships ongoing and always move from strength to strength. Work on your relationship—don't wait until the relationship stops working to spur it forward.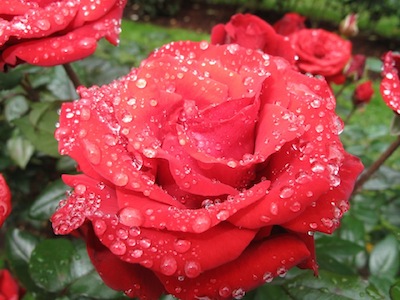 6. Remember the four "A's" for happy relationships and keep them prominent as you relate to your partner, friends, family, and others: Appreciation, Affection, Acknowledgement, and Attention. Like a velvety red rose blossoms after long overdue kisses with the magic droplets of rain, we blossom and shine brightly when we are appreciated and acknowledged. Our hearts open wider when someone shows us genuine affection. And when someone pays attention to us, it warms our soul and builds a bridge between us and the other person.
People seem to be in such a rush these days, living on the fast track — talking fast, eating fast, working fast, and always rushing around. I see this as a crisis of epidemic proportions, and I call it a "hurry" or "busyness" sickness. Slow down. Take time to breathe deeply and pay attention to your life, your family, and your friends. Strive to live more in the moment and be mindful of life's miracles all around you, including the special people in your life.
Two of the greatest hungers of the human heart are to feel understood and to have someone (or many people) in our life who listens to us — truly listens without judgment and gives us their time, attention, and kindness. As someone once said, we were born with two ears and one mouth; maybe God was trying to tell us something.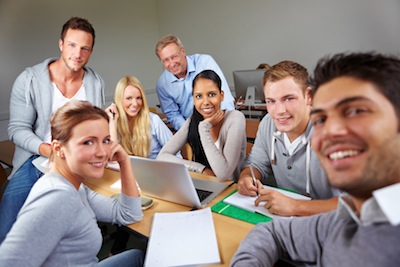 7. Fast from online entertainment whenever possible, especially if you are spending that day with your loved one, family, or close friends. Consider taking a technology cleanse. As a holistic lifestyle and relationship counselor, 20 percent of the people who seek my help need guidance about their technology addictions which are negatively impacting their relationships. Like a special detox diet that cuts out all processed foods for a short period of time with a promise of upgrading health, a technology cleanse (or as my clients and I say — a TC, a tech-cleanse) means that you unplug for a short time and put your focus on the things in life that matter the most – like your relationships.
You might want to take one day every two weeks or more to avoid everything with a screen. Mentally prepare for the day. Make it a day when you do not need to be plugged in work-wise. If you can go longer than a day, do it. The closeness you rediscover with family and friends, and the full attention you can give your loved ones will render longer-term ben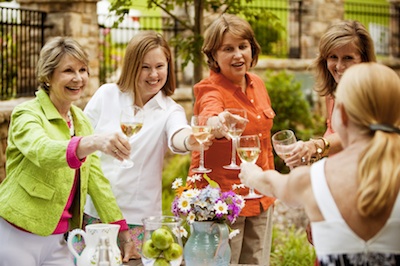 efits for all. Also, consider making your bedroom a media-free zone if you are in a "couple-ship," a word I coined almost 30 years ago. A recent Italian study showed that couples who have a TV in the bedroom have sex half as often as those who do not.
8. If you are not presently in a relationship with a partner, still treat yourself with loving kindness and honor yourself in all the ways I mentioned above. Make Valentine's Day, and other significant days of the year where people are often with their significant others, special for you -- joyous, memorable, and wonderful. For example, take special care of yourself on February 14th and make it a day to remember. I often gathering up my close female friends and we hang out together and have a grand time.
10 Secrets for a Happy Marriage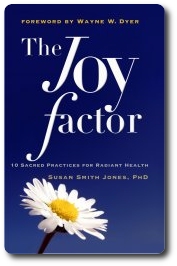 Here are some simple ways to keep your marriage satisfying and in the pink.

1. Practice the Golden rule with your partner and treat him/her the way you want to be treated.
2. Always think the best of your partner. In other words, focus on the positive.
3. Choose to believe that your partner has your best interests at heart.
4. Do public displays of affection such as holding hands or kissing. This confirms that you are the chosen one.
5. Do not have unrealistic expectations of your partner.
6. For the man — get out of a bad mood quickly. For the lady — then she is relieved and less stressed.
7. Keep no secrets between you both, unless it's something like a surprise party.
8. Make a commitment to be together forever. Parting or divorce is never an option. You are resolved never to give up on that person, unless, of course, there is any abuse involved.
9. Keep yourself healthy and fit. In fact, find ways to exercise together and support each other on healthy food choices. Rather than judging, look for ways to provide positive reinforcement and praise your partner when she/he make healthy choices, lose a pound, elect to eat something healthy and more.

10. Build a life with lots of laughter and celebrations. The best gift you can give your children is to love, respect, and honor their father or mother. Don't take yourselves too seriously, and find ways to incorporate humor and the unexpected in your daily lives. Continue the sweet, thoughtful, and romantic behaviors throughout your marriage that first attracted you to each other.
Create a Loving Relationship With Yourself
The most important relationship in your life is the relationship with yourself, as I mentioned above. Out of this relationship, all other relationships form. So champion high self-esteem. Take charge of your life this month. No more excuses. You must follow through on what you say you will do. And if you want to be in a "couple-ship," remember that it's not about finding the right person; it's about being the right person.
Focus on creating a healthy, fit, fabulous, and fantastic life for yourself.

Be the kind of person that you would love to be with.

Strive to be flexible in your body and mind.

Release hardening of your arteries and attitude.



There's no better time than now to join a nutrition or fitness class that's been on your "To Do" list for ages -- such as a yoga or cooking class. These are great places to meet new friends, too. And, of course, share your loving kindness with everyone in your life.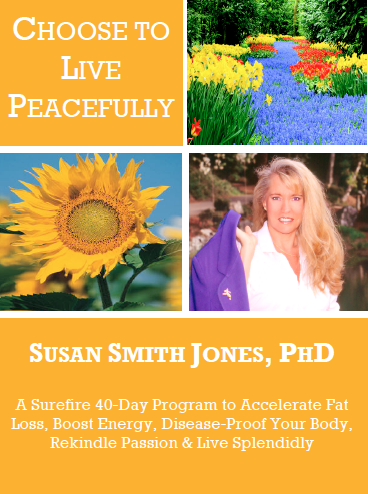 As my beautiful and inspiring mom, June, always used to say to me: "The more you love, the more you're loved, and the lovelier you become."
In what ways can you celebrate yourself and others today? Are there things you can do to let your heart-light shine more fully in with your family and friends? Don't put off for tomorrow what you can do or say to your loved ones and everyone else today. There's no better time than NOW to shine brightly!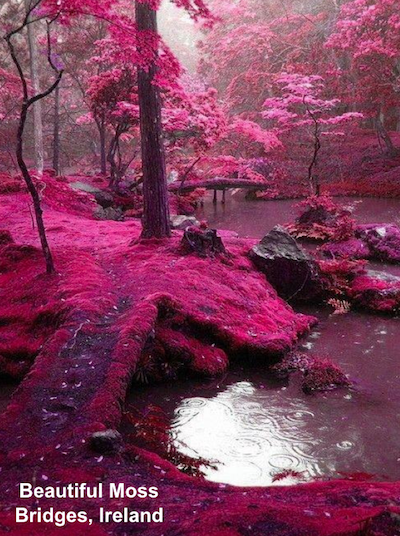 For everyone who exalts himself will be humbled, and everyone who humbles himself will be exalted.
~ Jesus Christ
I mean, if the relationship can't survive the long term, why on earth would it be worth my time and energy for the short term?
~ Nicholas Sparks

Friendship is certainly the finest balm for the pangs of disappointed love.
~ Jane Austen
Whenever you're in conflict with someone, there is one factor that can make the difference between damaging your relationship and deepening it. That factor is attitude.
~ William James