How to Rev Up Your Libido
Libido-Boosting Superfoods to Get You In the Mood

To read one of my articles on How to Create Healthy, Happy Relationships, whether with family, friends or others, click HERE.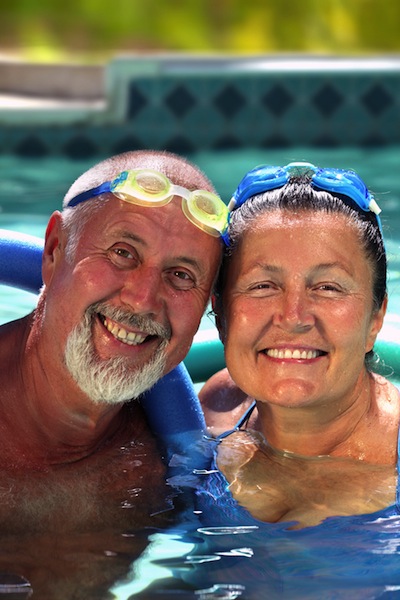 February, the month of Valentine's Day, is a great time to turn up the pilot light of your amorous side, if you are in a relationship. But really, any time of year is the perfect time to feel passion about life and your partner.
The following suggestions are guaranteed to rev up your libido and get you in the mood.

• Avocado – The Aztecs called the avocado tree "Ahuacuatil," which means, translated, "testicle tree." The ancients thought the fruit hanging in pairs on the tree resembled the male's testicles. This is a delicious fruit with a sensuous texture. This luscious, sensual fruit contains vitamin B6 and is helpful in increasing male hormone production. In addition, potassium is found in avocado, which aids in regulating the female thyroid gland. A healthy thyroid is important for a robust libido level.
• Asparagus – Many foods thought to be aphrodisiacs were considered so because of their phallic shape. Asparagus, however, has more than just suggestive form. It is rich in vitamin E, a vitamin considered to stimulate production of our sex hormones and may be essential for a healthy sex life.
• Chili Peppers – A pepper's heat comes from "capsaicin," a chemical that stimulates our nerve endings, raises our pulse and makes us sweat. Some researchers believe that eating hot foods also triggers the release of endorphins, body chemicals that give us a natural high that is conducive to love-making. I take capsules of cayenne pepper every day.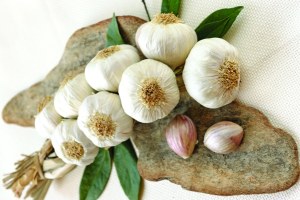 • Figs – An open fig is thought to emulate the female sex organs and traditionally thought of as a sexual stimulant. Breaking open a fig and eating it in front of a lover is a powerfully erotic act.
• Garlic – The "heat" in garlic is said to stir sexual desires. Make sure you and your partner share some together. Garlic has been used for centuries to cure everything from the common cold to heart ailments. This is a good time for moderation. Enjoy pasta with a light garlicky sauce and it can lead up to something spicy in the bedroom later.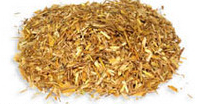 • Oatstraw -- You will regain emotional and physical well-being with the restorative support of Oatstraw (also spelled Oat Straw). The dried leaf and stem of the oat plant is a nervous system tonic that relaxes and eases occasional simple nervous tension. Drink the mild-tasting tea as needed or get the convenient high-potency capsules from Penn Herb Co. The nutritive herb is a source of calcium, silica, and other nutrients that nourishes the nervous system, strengthens bones, and even helps repair split ends and brittle nails. What's more, when combines with Damiana and Ginseng, it makes a terrific libido tonic. I get my Oatstraw at PennHerb.com.
• Pineapple – Rich in vitamin C, pineapple is used in the homeopathic treatment for impotence. Add a spear to your drink for a tasty prelude to an evening of passion.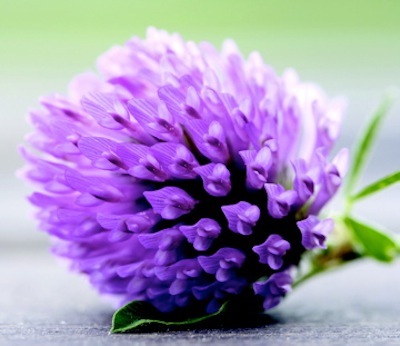 • Red Clover Tea – Even though January is officially "National Hot Tea Month," it doesn't mean that you can't enjoy some luscious tea every month of the year. Red Clover is a tea worth adding to your kitchen pantry. This herb has been shown to possess a large number of health benefits. While it's available in capsule, tablets, or liquid extract, you can also find it as a dried herb that can be used to make Red Clover tea. I apply it to the skin to treat various conditions, such as insect stings and bites, rashes, and some forms of dermatitis. Drinking Red Clover tea offers many health benefits internally. I recommend it in the treatment of infection, to help lower cholesterol, to increase blood flow through the arteries, and to reduce certain types of heart disease and blood clots. Not only does it work as an excellent blood cleanser, it also contains a high amount of phytoestrogens and four types of isoflavone, which are known to simulate female hormones and the effects of estrogen.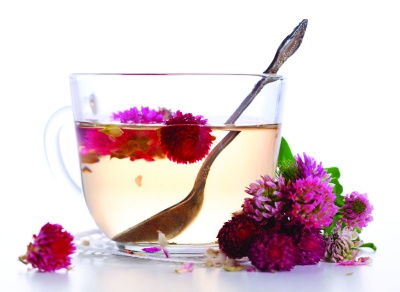 Many of my clients tell me after drinking one to two cups daily of this salubrious tea, they feel more frisky and sensual. Herbalists and holistic medicine experts recommend drinking three cups of Red Clover tea a day as one of the best ways to treat the symptoms of menopause. I simply steep a tablespoon of dried flowers in a cup of hot water. It can be brewed and enjoyed hot or cold and sweetened to taste. It has a delicate flavor. I often mix this tea with chamomile tea for a delicious combination. Add in a drop of vanilla (see below) and you'll be delighted with the benefits -- a sensual taste to me. Please note: Red Clover tea should not be consumed if you are pregnant or breast-feeding or in conjunction with birth control pills.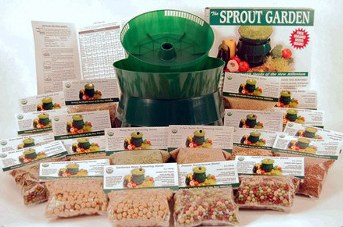 Also, I encourage you to grow fresh red clover sprouts in your kitchen. These gems of nature will help you lose weight, cleanse your body, boost your energy and libido, and feel years younger. I consume them daily. It takes only 5 minutes spread out over 3-4 days (and at a cost of pennies) to grow and harvest these salubrious sprouts, and they are delicious and oh-so-good-for-you. To purchase a Sprout Starting Kit and some organic seeds, visit: HandyPantry.com.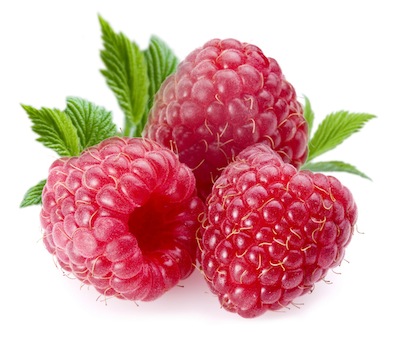 • Raspberries and Strawberries – These are the perfect foods for hand-feeding your lover. Both invite love and are described in erotic literature as fruit nipples. And both are high in vitamin C and make a sweet light dessert or prelude to a night (or day) of passion.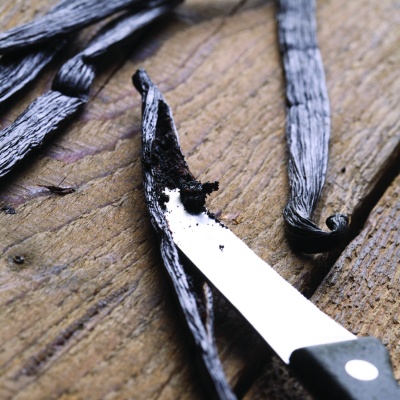 • Vanilla – The scent and flavor of vanilla is believed to increase lust. Add a drop of vanilla to your tea. Fill tall Champagne glasses to the rim (or fill with sparkling water or juice) and add a vanilla bean for a heady, bubbly treat. I purchase all of my spices through PennHerb.com. Their Nature's Wonderland Premium Spices are always fresh and flavorful. To order Vanilla Beans by telephone and speak with a kind concierge in their customer service department, please call: 1-800-523-9971 (US & Canada) or 215-632-6100 (Intl), both ET.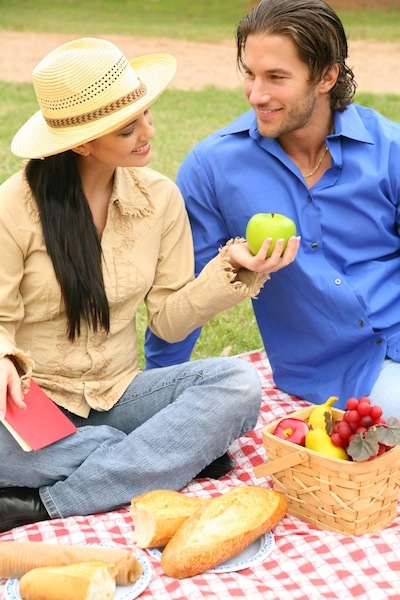 Relationships, Libido & Aphrodisiacs

I believe that, if presented correctly, almost any food can be an aphrodisiac. To take your favorite food to the level of an aphrodisiac, all you need to do is feed it to your partner. Often times your partner simply responds to your attention and the nurturing aspects of being fed. If you take your time, any treat can do the trick, including the Olbas Aromatherapy Massage Oil featured next.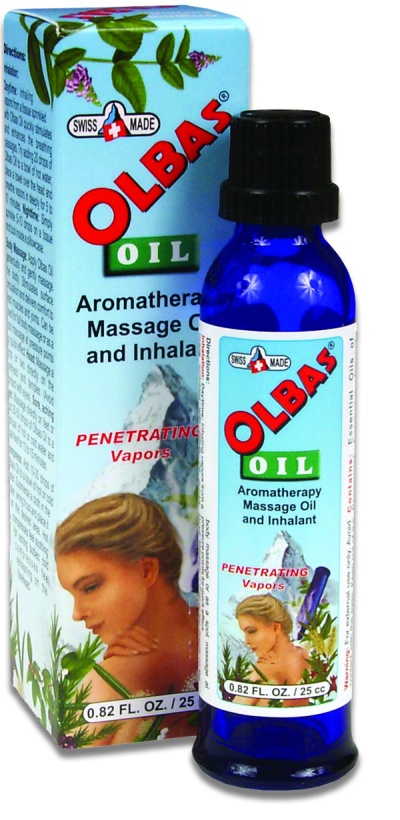 BONUS LIBIDO-BOOSTING TIP... You'll Really LOVE!

Here's a bonus libido tip guaranteed to boost your passion and sensual side, even though it's not a food. It's an oil that you use topically called Olbas Oil. This remarkable oil is the original Swiss formula that's been sold worldwide for 100 years. It contains six natural essential oils that deliver invigorating and soothing sensations to your entire body including your nasal and bronchial area. Inhaling the vapors from a tissue sprinkled with Olbas Oil quickly stimulates and enhances the breathing passages.
When used for massage, it stimulates surface circulation and delivers comfort to tired muscles and joints. I've used and recommend this versatile oil for decades and would not be without it. If you use it to massage your sweetheart's feet, hands, back or other body parts, you will find that it jus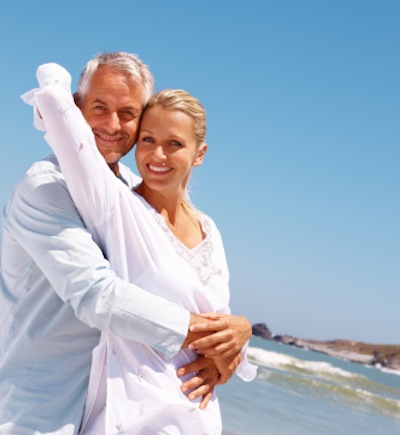 t may also invigorate passion. It's too strong to be used as a seuxual lubricant. It's one of the best-kept secret remedies that most of my clients use because of my recommendation. I purchase it from the Penn Herb Company at the following numbers: 1-800-523-9971 (U.S. & Canada) or 215-632-6100 (Intl), both ET.
When you visit OlbasMovie.com, a 3-minute movie about my favorite line of Olbas Herbal Remedies, there's no mention of its effectiveness as a libido-booster. However, I've heard from hundreds of clients and other people in my RELATIONSHIP MATTERS workshops, lectures, and seminars that this remedy re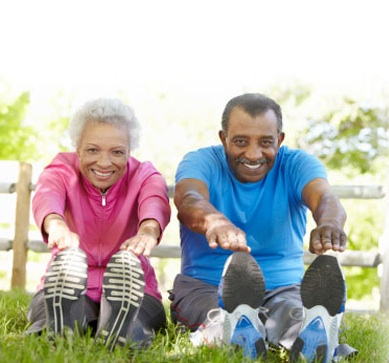 ally works; firsthand, I also know its effectiveness and piquancy.
How to Order Olbas Products

It's at the top of my list of favorite aphrodisiacs. To order Olbas Oil, and the entire line of 8 Olbas Herbal Remedy products that I've used and recommended for decades, call: 800-523-9971 (US & Canada) or 215-632-6100 (Intl), both ET or visit: PennHerb.com.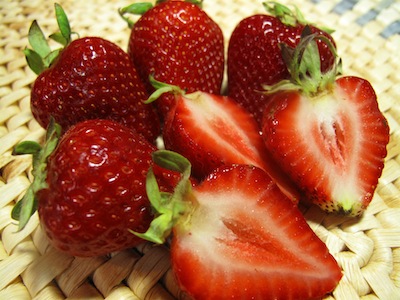 Desire is half of life; indifference is half of death.

~ Kahlil Gibran

Your voice makes me tremble inside
And your smile is an invitation
For my imagination to go wild.

~ Anonymous