Anti-Aging, Rejuvenating Facial Masks for Ladies & Gentlemen
Skin-Beautifying & Healing Masks You Can Make at Home

Here are a some rejuvenating masks that you can use on your skin anytime you need a pick-me-up or glowing skin, such as before a special date, a family gathering, a school reunion, or just to keep your skin looking fantastic. They both incorporate E3-AFA powder — a nutrient-rich, healing superfood.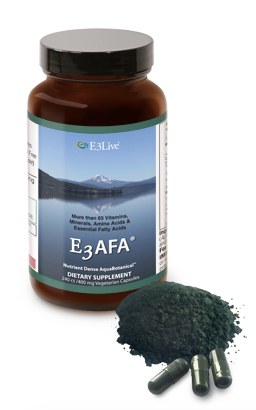 E3-AFA is the powder form of E3Live: For thousands of years, algae have been used worldwide as an excellent food source and potent medicine. For almost 30 years, the naturally occurring Aphanizomnenon flos-aquae (AFA) growing in Oregon has been harvested and sold as a unique dietary supplement that's teeming with health-promoting compounds. "Although AFA grows in many other areas of the world," writes Christian Drapeau in his book, Primordial Food Aphanizomenon flos-aquae: A Wild Blue-Green Alga with Unique Health Properties, "the biomass that accumulates every year in Klamath Lake is unique in its abundance as well as its purity."
For more info on these products and how to purchase them, click HERE. For decades, I have taken this product internally in both liquid, powder, and capsule forms and also use it in my facial masks.
These facial masks are all effective and easy to prepare in your kitchen using natural ingredients. People are always telling me that I have youthful-looking, glowing skin, and I know it's because I take E3Live internally and use it in these skin masks. And not only do I use these masks on my face, but I also apply them on my neck, upper chest area (the décolletage), the back of my hands, and any area of my body that needs extra attention such as my arms and legs.

Oatmeal-E3-AFA Facial Mask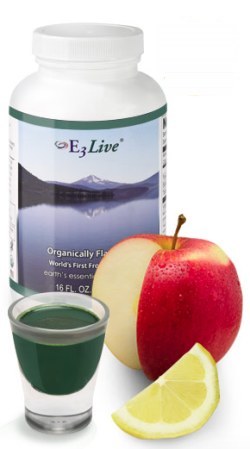 This one is good for all skin types and especially on parts of the body with eczema and psoriasis. It will give a glow to the skin. Take ½ cup of hot water (not boiling) and stir it into 1/3 cup of rolled oats (not steel cut or instant quick cooking). While the oats are absorbing the liquid, in another bowl, mix well together 2 tablespoons plain yogurt, 2 tablespoons honey (I use unrefined, unheated honey), and 1 teaspoon of E3-AFA powder. Add the yogurt-E3-AFA mixture to the warm oatmeal and then apply a thin layer of this warm mixture on your clean face and neck. If there's enough (or you can double the recipe), apply it to your décolleté (chest area) as well as any areas on your body with eczema, psoriasis, or other skin irritations. Keep it on for 10-20 minutes. Cucumber slices over each eye will help reduce any puffiness and relax the eye area (and they smell great, too). With the mask on your skin, relax on your bed or a reclining lounge chair, breathe deeply, and visualize your beautiful, youthful skin. Rinse it off with warm water and finish with a cold rinse. I usually rinse it off over the kitchen sink to avoid clogging the bathroom drain. Pat dry and feel/see the glow.

My favorite place to enjoy these skin masks is in my personal Thermal Life or Transcend Infrared Sauna. For over 20 years, I've enjoyed wearing skin masks in this sauna. The skin pores open up from the heat inside the Infrared Sauna and can more easily absorb the mask's nutrients. It's also very relaxing and rejuvenating in the sauna and I get a "double-glow" afterwards — from the mask and the sauna.
Banana-E3-AFA Facial Mask — Basic Recipe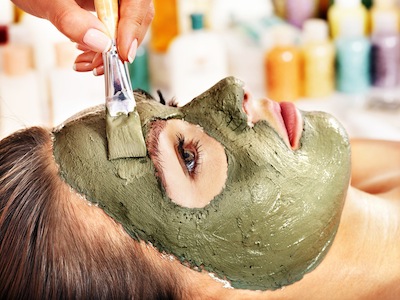 Bananas are one of your skin's best friends. Not only are they good for skin when eaten, they are also an all-natural moisturizer when used topically and will leave your skin feeling soft and "in the pink." Mash up a ripe banana so it's a smooth (not with lumps) paste. Mix in 1/2 teaspoon E3-AFA powder. Apply to a clean face (with a double recipe, I usually apply it to my neck and décolleté areas as well). Leave it on for 10 to 20 minutes as you relax and then rinse off with warm water and finish off with a cold rinse.
Two Variations to the Banana-E3AFA Facial Mask
1. Banana-Avocado-E3-AFA Facial Mask: To this basic recipe above, I often add ½ ripe avocado mashed, without lumps, and follow with the same routine.
2. Banana-Avocado-E3-AFA-Yogurt Facial Mask: To the Banana-Avocado-E3-AFA Mask, add ¼ cup plain yogurt, 2 tablespoons honey, and an extra ¼ teaspoon of E3-AFA powder. This will be enough to apply on your face, neck, décolleté, back of hands, and any areas of your body that need more loving attention.
Adding Spirulina to your diet internally will also do wonderder for your skin. The best spirulina, and the one I take daily, is E3 SpirulinaLive. See below on how to order.


Start Rejuvenating Your Skin Today!

E3 SpirulinaLive, like E3-AFA and E3Live, is a nutrient dense aquabotanical. From the E3Live Company, their E3 SpirulinaLive is never dried or processed. It is frozen fresh as a liquid and closest to its natural state, providing easily absorbed and assimilated nutrition. They guarantee you will "feel the difference!" E3 SpirulinaLive has 50-60% complete protein by dry weight basis with over 50 nutrients needed by your body. I take this revolutionary breakthrough superfood algae daily. Keep it frozen until use. It's an amazing product and the only one like it in the world — so fresh, unheated, nutrient-rich, easy to use, and versatile. No taste, no smell, single-serve convenient packets in E3 SpirulinaLive. Add it to smoothies and any recipe you want to increase the nutritional value.
E3-AFA is the powder form of E3Live. It would behoove you to take each of these daily as I do. I take the powder form when I travel and the liquid form at home.
To order by telephone, call: 888-800-7070 (US & Canada) or 541-273-2212 (Intl), both PT, M - F • 8 - 4. Their product specialist can answer all your questions.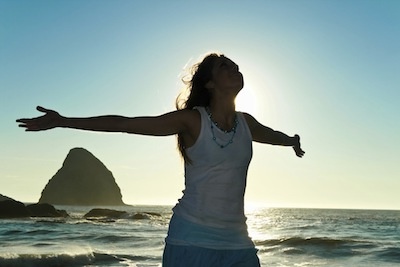 The greatest leverage for healing is found at the subtlest levels of function.
~Rudolph Ballentine
Half the modern drugs could well be thrown out the window, except that the birds might eat them.
~Martin H. Fischer