The Dangers of Food Dyes
Food Dyes -- Why You Should Avoid Them?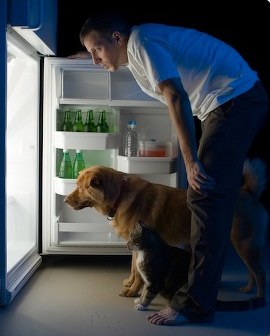 Turn on any nightly news report on television or the radio, or open any newspaper these days to the food section, and you will find lots of mounting and eye-opening information on food dyes, food colorings, and other chemicals and why we should avoid them. Some articles highlight the relationship of food dyes to ADHD, hyperactivity, and behavior problems in kids and adults, as well as the correlation between these artificial chemical dyes and cancer.
The use of artificial dyes in foods is up by half since 1990. Food dyes are in more than just candy. They can also be found in bagels, pickles, macaroni and cheese, beverages, fruit rolls, cheese, soft drinks, chips, crackers, gelatins, frozen desserts, breakfast cereals, and so much more. And here's a shocker! . . . they are even used in pet foods! How bizarre is that since some animals, like dogs, see in limited color, but, for some reason, the pet owners would prefer to have their animals' food in more vibrant colors rather than a dull gray dog chow. "Most food colorings are synthetic and are potentially very toxic . . . They are fake substitutes for the natural, fresh colors of foods," as I write about in detail in my two new holistic lifestyle books THE JOY FACTOR: 10 Sacred Practices for Radiant Health and WALKING ON AIR: Your 30-Day Inside and Out Rejuvenation Makeover.
Food Dyes & Hyperactivity

Lately, many federal agencies are taking a closer look at the health effects of consuming artificially colored foods. Studies now suggest that color additives might be linked to hyperactivity in children and other health effects. Health educators in the know, like myself, have known this for decades, but it's always gratifying to have studies to back what is known simply by watching our children and others with hyperactivity.
In my private practice, many parents bring their children to see me for hyperactivity. For decades, the first thing I have always recommended is to eliminate all artificial dyes and food preservatives. In a matter of days -- and sometimes in only one day of being off food dyes completely, the parents call me to say that their children are noticeably different with this simple change in diet. They report that their children sleep better, are more focused and relaxed, have more positive attitudes, get better grades, and even write better — their handwriting always becomes more legible when these children are taken off all artificial food colorings and preservatives. By the way, I also see these same results in adult clients who come to me for ADHD (Attention Deficit Hyperactivity Disorder) or hyperactivity. This simple step of cleaning up the diet, along with drinking ample purified water and getting enough sleep, will make a profound difference with children and adults who have hyperactive disorders. I cover all this information in detail in my complete package RENEW YOUR LIFE.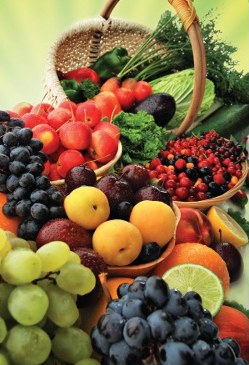 In two recent studies sponsored by the British government, it was disclosed that foods made with sodium benzoate, a food preservative, and also artificial dyes, resulted in an increase in hyperactivity. What was also enlightening to me was that they selected for the studies children in the general population, not simply those who were already diagnosed with hyperactive behavior. As a result of the studies, the British government implored the food industry to stop using six dyes.
According to a report in the Washington Post (2011/03/24), some U.S.-based companies such as Kellogg and Mars International, in order to "avoid warning labels on their products in Europe, replaced the six dyes with other dyes, including some natural ones made from fruits and vegetables."
The Center for Science in the Public Interest also points to studies suggesting that some of the dyes are also suspected carcinogens. To learn more about the impact of food colorings and dyes on the health of children and adults, please refer to their excellent report, Food Dyes: A Rainbow of Risks.
Not only are these artificial food colorings toxic to every one of our precious 70+ trillion cells in the body, they have also been found to cause allergic reactions; they stress the liver that needs to metabolize these chemicals; they cause hyperactivity in children and adults; and they can be carcinogenic. Why play Russian roulette with your diet and body?
Bottom line: Avoid artificial colorings and dyes whenever possible. Our bodies were not designed for this overload of toxicity and this "internal toxic pollution."
When our body's cells are deficient in nutrients or are overpowered with toxins and waste, cellular malfunction begins, and thus the slow decline in the level of health until one day a disease state is recognized by the manifestation of symptoms, such as a whole range of behavioral disorders occurring primarily in children, including poor concentration, hyperactivity, and impulsivity — all found in one degree or another with ADHD.
And if you want to lose weight, eschew all foods with artificial colors and preservatives. These additives may make the foods more beautiful and give them a longer shelf life, but they will do nothing to beautify your body or extend your life. In fact, they will do the opposite. These chemically, colorized foods interfere with your body's ability to shed extra pounds, as I describe in my popular E-Book THE CURATIVE KITCHEN & LIFESTYLE. Choose to eat foods as close to the way nature made them as possible, and in a rainbow of natural colors. Put simply, eat real foods, not fake foods.
The Best, Colorful Food Choices for Parents & Kids
All bodies (adults and children) deserve the best food and nourishment one can afford. Because these artificial colorings and dyes are ubiquitous, and are often written in such small print that most people can't even see them on the packages, you must become a detective. Start today and make a commitment to read labels of the foods you want to purchase. If it means bringing a small magnifying glass with you when grocery shopping, do it! In fact, there are now apps for your cell phone device that turns it into a magnifying glass -- a good app to have these days when visiting the grocery store.
Here are some names of natural colorings that would be fine to ingest. However, whenever possible, choose natural foods with vibrant colors made by nature and not the chemist. Natural colors safe to ingest include carotene, annatto, beet red (powdered beets), saffron, turmeric, paprika, grapes, vegetable and fruit juices, and titanium dioxide.
GREAT TIP: Commit to a 30-day diet without any artificial colorings -- children and adults. Start by sweeping clean your kitchen cupboards, pantry, and refrigerator. Get the kids involved in this sweep-clean process and make it a family adventure. Then, when you go grocery shopping, you can make it a game with the children in your lives. Ask them to help you read the labels. Generally speaking, if you can't pronounce it on the label, it's probably best to not add it to your shopping cart. In 30 days (BTW: it takes approximately 30 days for all of your skin cells to renew), you will notice a huge difference in the mental and physical health of everyone participating in this 30-day food-dye-cleanse. In 30 days, your skin will also glow with vitality and you will have boundless energy when you eliminate all the artificial colorings, dyes, and preservatives in your foods.
"Remember, great health comes from the farm and not the pharmacy or the chemist. Go for natural and look to nature for what to buy and eat. In nature, we don't find ice cream trees, potato chip bushes, and donut vines. The more naturally colorful your meals, the healthier you will be," as I write about in about in my series of Natural Remedy booklets. My series of E-Books also detail how to be vibrantly healthy in mind, body, and spirit. These include the TRIO SET: The Curative Kitchen & Lifestyle, Living on the Lighter Side, and Healthy, Happy & Radiant...at Any Age.
Calling All Children — Ages 1-10: Co-authored with Dianne Warren, my nutrition book for children, VEGETABLE SOUP/THE FRUIT BOWL, is a unique 2-in-1 book. It recently won the Disney iParenting Media Award for the best children's book. In dazzling full color and rhyming verse, it teaches children the connection between the foods they eat and how they think, feel, and perform. It explains in easy-to-understand language why to avoid foods with artificial colors and preservatives, and also encourages kids to eat colorful, natural foods — with an emphasis on fresh fruits and vegetables. Kids and parents alike love this book. And here's the best news: Your children, grandchildren, nieces, and nephews will start eating healthier foods after they read this motivating, educational, and empowering book. This 2-in-1 dynamic duo also makes wonderful birthday gifts for all the children in your life and much-appreciated party favors!
---