Nature's Best Superfood & Antioxidant — Spirulina & Astaxanthin
Check out my broadcasts Is Inflammation Getting the Best of You? and Using SuperFoods & A Positive Attitude As Medicine
Get a FREE e-Book & 25% DISCOUNT on these products below using the code VIBRANT — Details

Want better skin, vision, digestion, and memory, as well as reduced wrinkles and inflammation and joint pain? This info on Astaxanthin is below. Also, click HERE to read "The Skinny on Astaxanthin" — the most powerful antioxidant.
For a testimonial from one of my clients on how these two Hawaiian products changed her life, click HERE.

Organically Grown & All-Raw Spirulina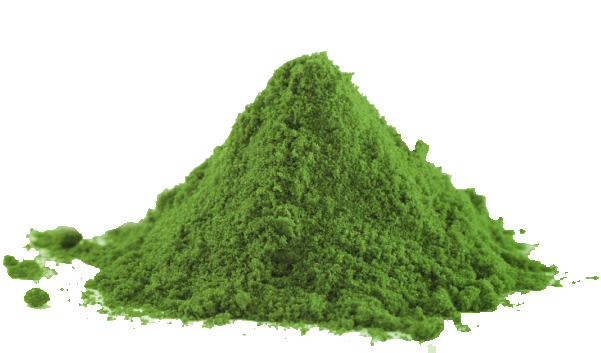 A powerful superfood and multivitamin supplement extraordinaire, created by the renowned company, Hawaii-Nutrex, Spirulina has been scientifically studied for decades. An amazing food, it would benefit your entire family, including your pets. I have been taking Spirulina for over 35 years and know that it's one of the reasons I am vibrantly healthy and have never taken any prescription medication in my life. As a teenager, I learned about Spirulina from my grandmother and I have taken it ever since.
In the book Spirulina: Nature's Superfood by Kelly Moorhead, Bob Capelli, and Gerald R. Cysewski, PhD, I was fascinated to learn in more detail how this nutrient-dense naturefood detoxifies and rejuvenates the body from the inside out, head to toe, no matter one's age. Specifically, it helps regulate blood sugar, blood pressure and cholesterol; alleviates pain from inflammation and delivers antioxidant activity to ward off life threatening diseases like cancer, Alzheimer's heart disease and stroke; protects the liver and kidneys and removes radiation from the body; improves the immune system, alleviates allergies, defends against many different viruses; helps your eyes and brain; eases depression; supports weight loss; increases friendly flora in the intestines and improves digestion; and so much more. It's an ideal nutritional supplement for all lifestyles with a history of scientific experiments and clinical trials and is easy to take in a tablet or powder form. I bet I have your full attention now.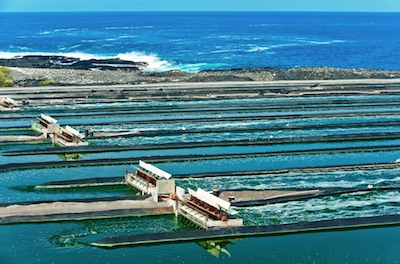 On my website, it's rare for me to recommend a superfood with such zeal and fervor, or to suggest that everyone in your family take this nutritional supplement. But that's just what I am doing.
An Organically Grown, All Raw Product From Nature

WEIGHT LOSS: It's my favorite whole-food supplement for anyone wanting to lose weight and say good-bye to unhealthy eating habits. In my 90-day clinical study with over 100 men and women, we discovered that Hawaiian Spirulina (when taken daily) helps... curb the appetite, eliminate carb and junk food cravings, preclude overeating, and support weight loss to the tune of between 1-3 pounds weekly when taking 1-2 teaspoons of the powder daily (morning and afternoon) or the equivalency in tablets (6-12 tablets) of the Hawaiian Spirulina Pacifica. If you are under lots of stress daily, then take a second teaspoon in the afternoon, as I do quite frequently. Six tablets is 3g of this product. (Each participant also added in a 30-minute walk daily.) Click HERE for product information.
As you read further, you'll also find out how to get a 25% discount on your order of Spirulina using the special code VIBRANT. This discount offer expires soon I encourage you to start with a three-month supply so you don't run out after 30 days. While you'll notice positive changes in energy, mental clarity, and eating habits in only hours and days of taking Hawaiian Spirulina, the true magic happens in one season (90 days). Across the board in my clinical study, all of the participants marveled at how much better they felt and looked within the season. Everyone commented that people kept asking them what they were doing to look so healthy and radiant. These are the kinds of comments we love to get. Needless to say, they all have continued taking this Spirulina daily. At the end of my clinical study, we had a Spirulina potluck party and everyone brought dishes made with Hawaiian Spirulina and we all exchanged recipes.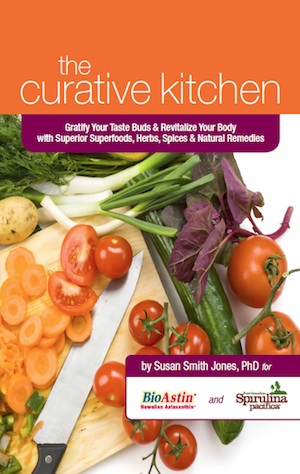 Call to request a free sample using the code VIBRANT.
And with each telephone order/purchase of Hawaiian Spirulina or Hawaiian Astaxanthin highlighted on this page, just for the asking, you will receive a gift copy of my internationally popular, 95-page, full color eBOOK entitled The Curative Kitchen ($20 value FREE). Click HERE for details. Order online or call...

800-453-1187 (US & Canada) • 808-329-4677 (Intl)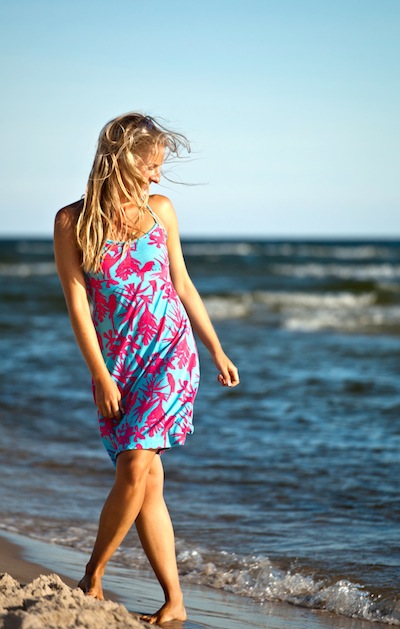 For those of you who have never heard of this health-enhancing food before, here's a brief back-story: Made by nature, Spirulina is a concentrated, nutritious, whole food with a rich history. As a blue-green algae, it's naturally found in a few highly alkaline lakes in Africa and Central America, with my favorite source coming from the Kona Coast of Hawaii at the Nutrex Hawaii facility, which makes Pure Hawaiian Spirulina Pacifica®. Visit their website above.
Algae were the first plants to appear on the planet. Billions of years ago, they transformed the carbon-dioxide-based atmosphere into an oxygen-rich atmosphere in which other life forms could evolve. When I talk about algae and Spirulina in my workshops and retreats around the world, I find that most people think of algae as a few green or red sources growing in the ocean or lakes. However, like land plants, there are more than 30,000 species of algae, and it comes in different colors and sizes to provide everything from deadly toxins to potent medicines. The blue-green algae (Spirulina) is the most primitive; it contains no nucleus and their cell walls are soft and easily digested, unlike those of other plants that contain hard cellulose. And of all the algae studies, Spirulina has emerged as the most potent and nutritious food. So even though it's been around for millions of years, its widespread popularity as a food is very recent.
A Treasure-Trove of Nutrients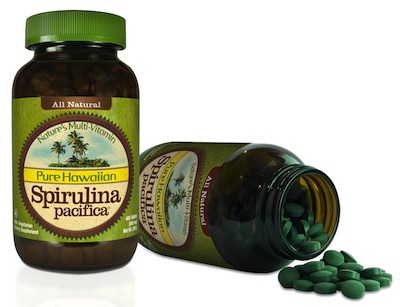 At this point, you may be wondering about the nutritional benefits of Spirulina and why I recommend it as the ideal food for you and your entire family. First of all, it's rich in protein — and a highly digestible protein, to boot. It's 60% protein and contains every essential amino acid. Amino acids are the building blocks of protein. It contains more beta-carotene than any other whole food; it's the best whole food source of gamma linolenic acid (GLA); it is rich in B vitamins, minerals trace elements, chlorophyll, enzymes, and phytochemicals. Phytochemicals are plant substances with high levels of antioxidants such as Zeaxanthin. What's more, it is abundant in other valuable nutrients about which scientists are learning more each year, such as carotenoids, sulfolipids, glycolipids, phycocyanin, superoxide dismutase, RNA and DNA. And there's another reason that you and everyone in your family should take Spirulina every day.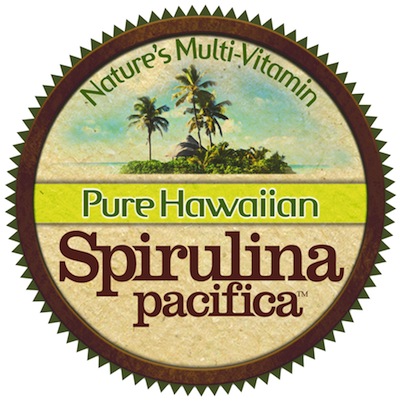 Spirulina supplies nutrients that are lacking in most of our diets. The studies show how it benefits everyone. It provides athletes with long-lasting energy and reduces recovery time; it nourishes people who have issues with digestion, assimilation, and elimination; it helps busy people who don't have time for regular, balanced meals to nourish themselves; it satisfies the appetite as it provides essential nutrients to weight watchers; it enables children and others who don't like vegetables to eat their greens by taking a few tablets; and it gives peace of mind that the body is receiving the full range of nutrients needed for optimal health from a whole food that's made by nature. It can't get any better than that.
With all nutrient-dense foods that I recommend, I like to compare them to other foods. Gram-per-gram, Spirulina from Hawaii (which contains the highest nutrient levels of any Spirulina) shows how powerfully nutritious it is. Results from independent third party lab tests confirm the following:
Hawaiian Spirulina has 180% more calcium than whole milk (Calcium supports bones, teeth, muscles, hormones, nerve function, PMS, and high blood pressure)

Hawaiian Spirulina has 5100% more iron than spinach (Iron supports energy and blood health)

Hawaiian Spirulina has 3100% more beta-carotene than carrots (Beta-carotene supports eyes, immune function, antioxidant activity)

Hawaiian Spirulina has 670% more protein than tofu (Protein supports muscle tissue)

Three grams of Spirulina have more antioxidant and anti-inflammatory activity than five servings of fruits and vegetables

Comparing phytonutrient levels, Spirulina is 31 times more potent than blueberries, 60 times more potent than spinach, and 700 more times more potent than apples.

In My Holistic Private Practice
I have been recommending Spirulina in my private practice since the early 80s. The only one that I use personally and recommend these days is Pure Hawaiian Spirulina Pacifica because of its superior quality. It is, by far, the best Spirulina available in the world and the one that I would not be without.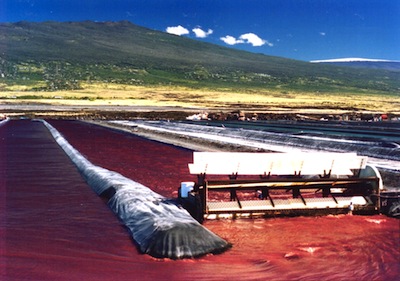 I have seen spectacular results in my clients who take it daily (as I do) and report the following: Depression and anxiety reduction; lower cholesterol and blood pressure; easier time losing weight; more youthful, luminous skin; increased energy and more endurance in workouts; deeper and more sound sleep; healthier immune function; fewer colds, allergies, and flu; better digestive health, enhanced memory and mental focus; greater zest for life; and much more. I've also seen it benefit Reiter's Syndrome, Chronic Fatigue Syndrome, menstrual pains, eyesight, dark spots on the face, cognitive improvement, leg pains, neck pain, internal hemorrhoids, strength, macular degeneration, cancer, diabetes, exhaustion, skin and nails, digestion, recovery from surgery, marathon and triathlon training, and weight loss and maintenance.
The National Cancer Institute and the United States government recommend 5-9 servings of fruits and vegetables each day. One serving of Hawaiian Spirulina has the same levels of antioxidants, enzymes, vitamins, and minerals as 5 servings of fruits and vegetables and more nutrition than any other single whole food. Use the code VIBRANT when ordering by telephone or online to get a 25% discount. This offer expires soon.
800-453-1187 (US & Canada)
808-329-4677 (Direct & International)
Spirulina for Pets & Plants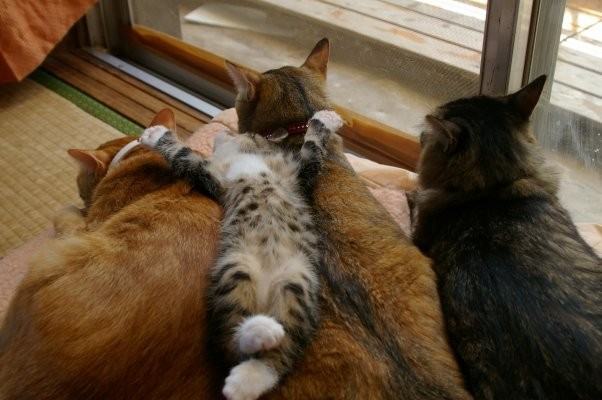 When I said that Spirulina, the world's most complete multi-vitamin, was beneficial for the entire family, I wasn't just referring to people. Both animals and plants thrive on it, too. In fact, many of my clients have reported back to me the benefits of Hawaiian Spirulina to their dogs, cats, horses, rabbits, pigs, koi carp, and goats. Many veterinarians prescribe Spirulina to aid recovery, increase stamina, relieve stiffness, and also for show animals for general toning, as these animals need to look their best.
GET A 25% DISCOUNT ON SPIRULINA Offer Expires Soon

Some of my friends and clients also use Spirulina as a complete, effective foliar plant food. Homeowners can sprinkle a little Spirulina in the soil around their favorite house plants and see what a difference it makes. Sometimes I put a teaspoon into my watering can (I make a paste first with a few drops of water as mentioned below) and mix it up and then water. My plants always do much better with this special addition to the water. Organic farmers can use Spirulina as a completely natural and healthy fertilizer. In one case, an organic lettuce grower in Hawaii saw a tremendous increase in the yield and health of his lettuce by fertilizing with Spirulina, while a farmer across the street using conventional fertilizer had lettuce that grew much slower and smaller.
The Best Spirulina & How It's Cultivated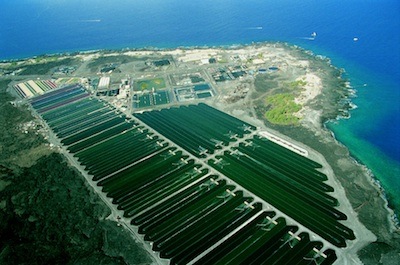 Only USA-grown Spirulina is safe as a food. A very significant development in the world of Spirulina took place in 2004 when the United States government accepted a petition made by Cyanotech Corporation and Earthrise Farms (grown in California) to have their Spirulina recognized as safe for use in all food, beverage, and supplement products. These two farms are currently the only two in the world that have qualified for this status, demonstrating their high quality and purity. If you purchase Spirulina grown outside the United States, you can never be sure of its quality.
So choosing pesticide and herbicide free food, such as Hawaiian Spirulina, is one way of ensuring that these harmful chemicals do not enter the environment or our bodies. We can also carefully select foods and other products on the basis of packaging, eschewing the excessive use of plastic and other hard-to-recycle materials. Glass has significant environmental benefits over plastic. It is being readily accepted as a recycled material all over the nation — it is recycled at about 10 times the rate of plastic. Also, glass is an excellent barrier to oxygen and moisture and imparts no residues to the product. Recycling glass means using up fewer natural resources, reducing air and water pollution, and saving energy in the manufacturing process.
Oxygen is a very small molecule — small enough to go right through plastic and destroy the antioxidants present in Spirulina. For example, the natural beta-carotene in Spirulina, unlike synthetic, is not stabilized with preservatives, and it must be protected from oxygen. Spirulina should be stored in oxygen-resistant packaging. Once the package has been opened, it should be kept in the refrigerator, if possible. The best packaging for Spirulina should have a metal cap with a rubber seal and an oxygen absorber with a glass bottle. So where do you find such a high quality Spirulina? It's Hawaiian Spirulina Pacific®.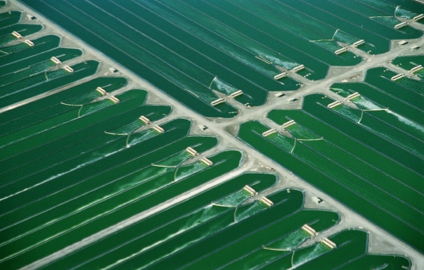 Hawaiian Spirulina Pacifica is the only Spirulina cultivated in a Biosecure Zone free of pesticides, herbicides, and industrial pollutants in Kona, Hawaii, the sunniest coast in the United States. Each pond is fed with 100% potable drinking water from Hawaiian aquifers and pure deep ocean water containing 94 beneficial trace minerals. It's guaranteed GMO-free and non-irradiated and packaged in glass bottles.
This top-quality Spirulina is available in both tablet and powder form. For those who prefer the powder, there are a growing number of recipes available, some of which disguise the taste, and some of which enhance it. Many users simply mix their Spirulina with water (this is what I do), but that is certainly not for everyone. Spirulina does not dissolve in liquids, but becomes suspended, so it must be vigorously shaken or made into a paste with a small amount of liquid before being added to water, juices, soups, or stews.
Once you get used to the color — and it is a beautiful intense color to be sure — you can enjoy Spirulina in many everyday dishes. Mixed in chili, for example, you can barely taste the Spirulina, but the chili does turn a rather unique color. You can go to town on St. Patrick's Day by adding Spirulina to fruit punch, beer, cake icing, and ice cream. Any time you need a natural green food coloring, Spirulina is the perfect choice. Remember, it is extremely concentrated, so very little is needed.
Spirulina Smoothies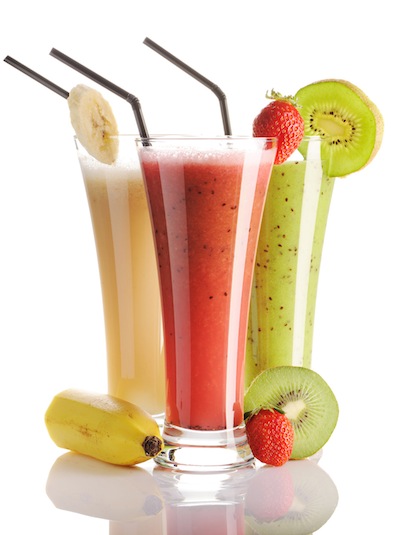 This is one of the quickest, easiest, and most delicious ways to incorporate Spirulina powder into your daily health program. In a blender, add your liquid of choice such as water, tea, juice, or nut/grain milks (i.e. almond, hemp, rice, oat, soy, etc.), and a teaspoonful of Hawaiian Spirulina Pacifica. It really tastes great with apple, pineapple, or papaya juices. You can increase the amount of Spirulina to suit your taste and your personal health program. To the smoothie, you can also add a banana, some frozen or fresh fruit such as berries, papaya, peach, mango, or pineapple. Sometimes for a change of taste and consistency, I'll also add a dash of cinnamon powder and a couple teaspoons of flaxseed or chia seeds, but these are not necessary. The Spirulina is a complete whole food in itself providing your body with all of the nutrients it needs to be vibrantly healthy.
In future articles on my website, I'll share other recipes on how to use Spirulina in avocado dip, guacamole, tofu salad, pesto, rice topping, cream dip, popcorn, and a paté.
For Luminous Skin — Try My Natural Beauty Mask with Spirulina
If you want to have luminous skin, besides taking the Hawaiian Spirulina internally, use it as a skin mask. Ladies, you will love this natural beauty mask that I use weekly on my face, neck, and upper chest area to help promote smoother, healthier skin. You can even use it on your breasts and the back of your hands. Here's how to make it: Blend together one ripe banana, one ripe avocado, and one teaspoon of Pure Hawaiian Spirulina Pacifica powder. Apply this blend to clean skin and relax for 15-20 minutes. Then rinse it off with warm water and pat dry. You will love how your skin looks and feels. I usually rinse it off in the shower. If you are applying it to more than your face and neck, you can double the recipe.
About NUTREX HAWAII
The prestigious company Nutrex Hawaii makes Pure Hawaiian Spirulina Pacifica. Founded with the goal of harnessing the benefits of microalgae to alleviate malnutrition and promote health, Nutrex Hawaii has developed superior cultivation techniques that ensure the highest nutritional content of any Spirulina in the world. After extensive research to find a sunny, unpolluted region to cultivate Spirulina, their founder and microalgae researcher Dr. Gerald R. Cysewski settled on the pristine Kona Coast of Hawaii. At the time, the land was barren, covered in lava flow and had never been inhabited. Today, this land is home to a 90-acre farm that employs 75 and is the winner of Hawaii's export award. To learn more, visit: Nutrex-Hawaii.com.
Get a 25% Discount on Hawaiian Spirulina Pacifica®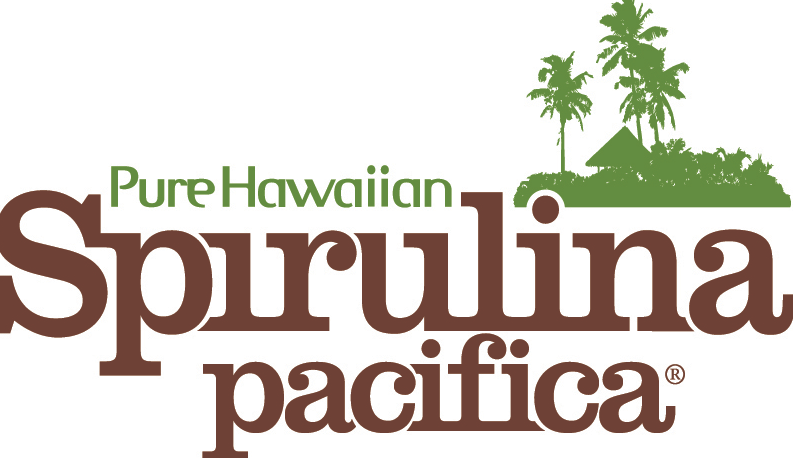 I contacted the team of experts at Nutrex Hawaii and asked them if I could offer a 25% discount to my website visitors and they agreed. When you order the Pure Hawaiian Spirulina Pacifica in either the powder or tablet form, or if you order nature's most powerful antioxidant, BioAstin Natural Astaxanthin (which I'll mention briefly below and in greater detail in an upcoming article in my newsletter), you will get a 25% discount. Offer expires soon. Here's what I recommend. Get both the powder and tablets and get enough for a three-month supply. I use the tablets when I travel or am out on errands and am not able to mix the powder into a liquid. The tablets are easy to take; you'll want to incorporate both forms into your nutritional program.
Use this code when ordering online or by telephone: VIBRANT

800-453-1187 (US & Canada)
808-329-4677 (Direct & International)
Nature's Most Powerful Antioxidant — Astaxanthin
Organically Grown & All Raw Astaxanthin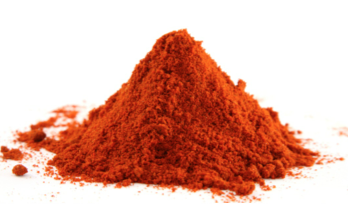 Natural Astaxanthin is a red carotenoid and an exceptionally powerful antioxidant found in certain species of plants, animals, and microalgae. Astaxanthin is extracted from green microalgae called Haematococcus Pluvialis. Grown on the pristine Kona Coast of Hawaii, Haematococcus Pluvialis is the richest source of Astaxanthin and is the source of BioAstin® Hawaiian Natural Astaxanthin.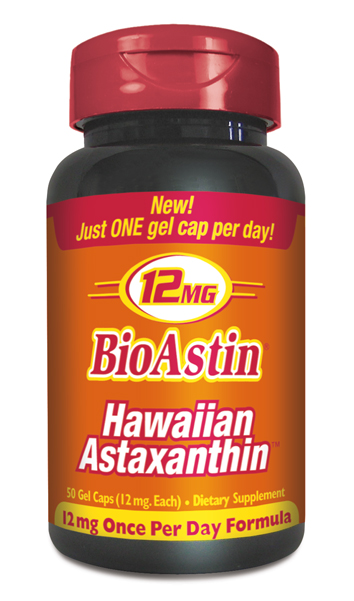 It's a Natural, Organically Grown, All Raw Product
BioAstin Hawaiian Natural Astaxanthin is the ultimate nutrient for joint, tendon, and muscle health; skin health; and eye and brain health. It has been documented in human clinical studies to show a wide range of benefits, including the extraordinary ability to act as a safe and natural way to manage inflammation. While sporadic inflammation can be a normal and healthy response to slight tissue damage such as exercise, prolonged inflammation can have more debilitating consequences. Fortunately, BioAstin supports the body's normal inflammatory response. Due to its molecular structure, Astaxanthin is one of the few antioxidants with the ability to cross the blood brain and blood retinal barriers, bringing superior support and protection to the brain, eyes, and central nervous system. Through effectively scavenging for free radicals and by eliminating singlet oxygen formation, BioAstin provides concentrated antioxidant protection as it combats inflammation. Put simply, BioAstin is the ideal nutrient for our joints, skin, eyes, and brain. For more information on this product, click HERE.
Nutrex Hawaii, the global leader in microalgae production and technology, carefully monitors the vast ponds where the Haematococcus Pluvialis is cultivated. The strain of algae used to produce BioAstin Natural Astaxanthin was collected from the wild and has never been genetically modified. It is...
6,000 times stronger than Vitamin C;

800 times stronger than COQ10;
550 times stronger than green tea catechins;

550 times stronger than Vitamin E;
11 times stronger than beta-carotene;
20 times stronger in free radical scavenging than synthetic Astaxanthin

BioAstin is also all-natural, pesticide and herbicide free, non-GMO, gluten, lactose and preservative free. Nutrex Hawaii's manufacturing facility has been awarded a certificate for Good Manufacturing Practices by the Natural Products Association® and was the first microalgae facility to receive ISO Quality Management certification.
In my private holistic practice, I recommend BioAstin to help support…
Joint and tendon health

Skin health during UV and sun exposure

Eye health

Anti-aging through cellular health

Healthy immune function

Cardiovascular health

Recovery from exercise

WANT BETTER SKIN, MEMORY & VISION & LESS INFLAMMATION AND JOINT PAIN?: In my 90-day clinical study on Astaxanthin, with over 100 men and women, 93% of the participants reported younger looking skin (faded brown spots and more even skin tone), better vision, reduced joint pain and inflammation, improved digestion, and enhanced focus, concentration, and memory, and improved colon health. They took 12 mg daily over a 3-month period.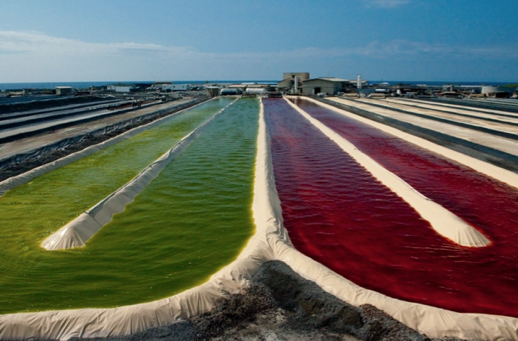 BioAstin is free of yeast, corn, wheat, gluten, and lactose. I take one capsule daily in the morning, and when my stress level is really high, I'll take a second capsule later in the day.
To order both BioAstin and Pure Hawaiian Spirulina Pacifica by telephone or online and receive a 25% discount (offer expires soon) on all of the products, use the code: VIBRANT
1-800-453-1187 (US & Canada)
808-329-4677 (Direct & international)