Are Allergies Getting You Down? Get Relief with Natural Remedies


Seasonal Allergy Relief

To listen to an interview where I discuss my Surefire Stress-Busters & How to Say Good-Bye to Allergies, please click HERE.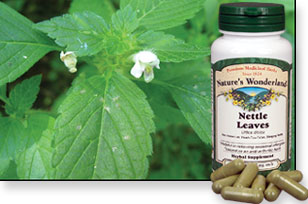 Summer is in full bloom now, if you live north of the equator. For many people, it's a time of renewed vigor, outdoor workouts, and gardening galore. Yet for others — and it's estimated that over 40 million Americans suffer distressing seasonal sensitivities — the blooms spell misery.
The good news? As I write about in detail in my booklet/CD combos Herbs: Nature's Medicine Chest and Conquer Cold & Allergies: Surefire Tips to Find Comfort Naturally & Boost Your Immune System, and also communicate in my latest book WALKING ON AIR: Your 30-Day Inside and Out Rejuvenation Makeover, there's hope in nature's medicine chest for safe, effective, and time-tested relief. And while natural remedies can soothe symptoms after they start, many have found it helpful to build up their defenses before seasonal sensitivities get them down.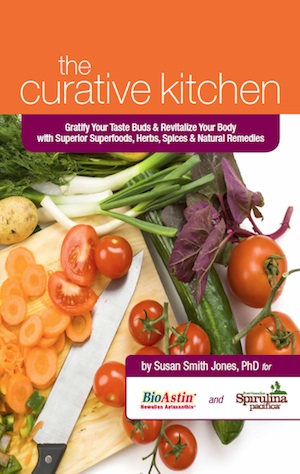 Take the "Sting" Out of Seasonal Sensitivities
Stinging Nettle is a popular herbal solution for many in my private practice. Why? For one thing, it's a natural source of quercetin, a plant-derived flavonoid that supports the body's response to allergens and inhibits histamine release (the substance produced in the body that causes bothersome sneezing, itching, and respiratory complaints). To find out more about one of my favorite herbal remedies that takes the "sting" out of seasonal sensitivities, please continue.
Health Benefits of Stinging Nettle
Supports allergy response
Soothes distressing seasonal symptoms such as teary eyes and runny nose. Individuals with pollen-related concerns who drank 1 to 2 cups of Nettle tea daily, or who took 2 to 4 - 500 mg capsules daily in November and continued through April when the pollen arrives, reported improved allergy response in the spring and summer. Yet, consuming the tea or capsules beginning in April, if this is new information for you, will also have a positive effect.
Non-drowsy
This nutrient-packed root also revitalizes the body, promotes urinary tract health, builds healthy blood and more! Don't let seasonal sensitivities drag you down. Get a lending hand from nature's wonderland.
For more than 35 years, I have purchased my herbal remedies through the Penn Herb Company. A family-fun business since 1924, they offer over 7,000 top quality herbal remedies and other natural products that have been instrumental in keeping me in the pink for decades. As a result of their products, I have never taken any medications. Order online or by telephone, and your products are delivered to your home or office. How convenient is that? To order Stinging Nettle capsules and tea, visit: PennHerb.com or call: 800-523-9971 (US & Canada) or 215-632-6100 (International), both ET, M - F • 8:30 - 5:00pm.
More Relief for Seasonal Allergies

Seasonal Allergy Relief Elixir Smoothie Recipe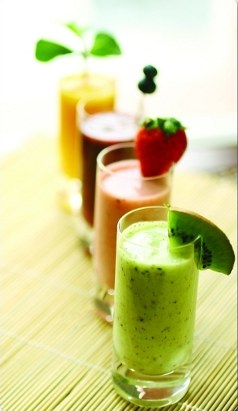 Serves: 2-3

Prep Time: 4-5 minutes

Ingredients:
2 cups nettle tea* (I get mine through Penn Herb)


1 kiwi, peeled

1 orange, peeled

2 slices of pineapple, peeled

2-3 slices of fresh ginger root cut about 1/4 inch thick with the skin left on

1 teaspoon spirulina

1 teaspoons of flax seeds (sometimes I substitute chia seeds)

Ice cubes to taste
Directions:
In a blender, put all of the ingredients and blend until smooth. If you would prefer it thinner, add some more tea. Sip this delicious smoothie daily for seasonal allergy relief.

• The herb, Stinging Nettle, acts as a natural antihistamine that relieves seasonal allergies including hay fever. My clients usually take between 2,000 and 3,000 mg daily of the Nettle Leaves to quell their allergy symptoms and everyone tells me that it works like magic. You can get the Stinging Nettle in capsules, powder form, loose herb form, etc., all through my favorite herbal and natural remedy company, PennHerb.com. Yes, you can find tea bags, too, but it's much less expensive if you purchase the herb and make your own tea, as I do, at the above link. I also recommend taking the capsules daily if you suffer those pesky allergy symptoms.
---