The ABC's of Herbal Remedies
Living Closer to Nature
If we were to trace the roots of modern medicine, as I write about in the introduction of my booklet Herbs: Nature's Medicine Chest, and express enthusiastically in my series of all seven Natural Remedy booklet/CD combinations, they would lead back to the rich soil of earth's fields and forests. On every continent, stretching back centuries, native cultures turned to native plants to develop healing practices. Over 4,500 years ago, Chinese and Indian healers began to organize bodies of knowledge about the medicinal properties of herbs. In the 1st century A.D., the Greek physician Dioscorides compiled a guide to 500 healing herbs, which endured as the standard text of medical arts through the Middle Ages. The European desire for curative herbs and spices of the Far East motivated Columbus to set sail in the 15th Century to find a shortcut. When he encountered the New World, he stumbled upon the herbal riches of North America and the vast knowledge of healing practices passed down from the Mayan, Aztec, and other native civilizations.
Humans relied almost entirely upon plants to treat illnesses both minor and serious up until only about 50 years ago. It wasn't until scientists discovered how to make purified and concentrated extracts of plants that modern pharmaceuticals emerged. Today, in the American healthcare system, whole plants are rarely used as medicine, but 80 of 150 of the most popular prescription drugs sold today contain active ingredients derived from herbal sources, including morphine (derived from the opium poppy), cough-relieving ephedrine (from Ephedra sinica), and digoxin, a heart failure drug (derived from the common foxglove).
Traditional Herbal Medicine
Yet despite modern Western medicine's debt to nature's pharmacy, traditional herbal medicine and Western (allopathic) practice diverged in the 20th century. Synthesized drugs began to take priority over the original botanical sources. American medical universities excluded herbal healing modalities from their curricula because such practices were regarded as superstition rather than scientific. In India, under British rule, the herbal traditions of Ayurvedic medicine were pushed aside in favor of Western methods.
Today, the paths of herbal and allopathic medicine are crossing once again, for a variety of reasons. The dangerous side effects of some prescription and over-the-counter drugs, as evidenced in the recall of drugs such as thalidomide and Fen-Phen, have alerted the medical establishment to the pitfalls of chemically synthesized substances. Further, some conventional medicines such as antibiotics are growing less effective as antibiotic-resistant bacteria are on the rise. In addition, a new understanding of the role of diet, stress, and lifestyle in the development of diseases has prompted a renewed appreciation for natural treat. Perhaps, most importantly, a growing body of scientific literature is revealing that much of the wisdom of the ancients was scientifically sound; specific herbs can indeed have a positive impact on essential physiological functions and help protect us from disease.
Health from the Farm, Not the Pharmacy or Chemist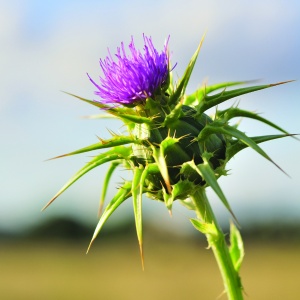 In reaching for the remedies from the farm, not the pharmacy, we reconnect with our natural environment and with the traditions of our ancestors. My own grandmother, Fritzie, taught me how to take care of my body from head to toe, inside and out, using only natural remedies. She taught me how herbs can support healthy digestion, elimination, and sleep; restore weakened immunity; calm stress; soothe colds and flu; keep the heart healthy and bones strong; and promote detoxification and rejuvenation. Because of her wisdom, I have never had to take medication in my life.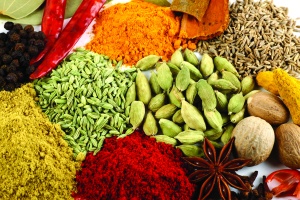 In my series of seven Natural Remedy booklets (each one includes a CD interview with me), I open my herbal medicine chest to you and share some of the most commonly used herbs, spices, and other natural remedies for widespread ailments both minor and serious. In addition to passing on the insights of my grandmother, I also discuss scientific studies that confirm the effectiveness of herbs to treat specific conditions. Finally, in each booklet, I answer some of your most frequently asked questions about the safe and effective use of herbal remedies.
In the following Herbal Recipes page, I will feature some of my favorite herbal recipes and will start with a delicious way to use Astragalus powder in a recipe that substitutes well for peanut butter. Return to this recipe page from time to time to find more recipes added. If you would like to purchase the series of seven natural remedy booklets, or learn how to get FREE copies of each booklet, please visit: SusansRemedies.com or call: 800-523-9971 (US & Canada) or 215-632-6100 (Intl), both ET, M - F, 8:30 - 5pm.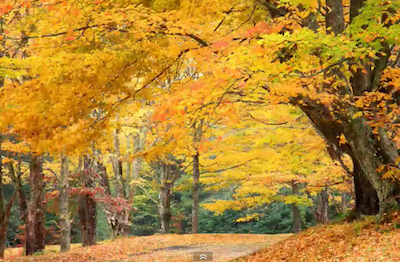 Chase perfection, and settle for excellence along the way.
~ Vince Lombardi
Health is the first muse and sleep is the condition to produce it.
~ Ralph Waldo Emerson